Isn't it frustrating when YouTube videos buffer every few seconds? One moment you're laughing at a funny video and the next you're watching that seemingly never-ending spinning wheel! Well, you shouldn't endure this kind of suffering because there are many ways to fix YouTube slow buffering.
Why is YouTube so slow on my computer?
Buffering videos on YouTube can be caused by a number of issues. These include problems with the Internet router, browser cache, and server, among others. Don't worry because we've got a few tricks up our sleeves that will help fix this. Take a look at our tips below if you want to know how to speed up YouTube videos on PC for free.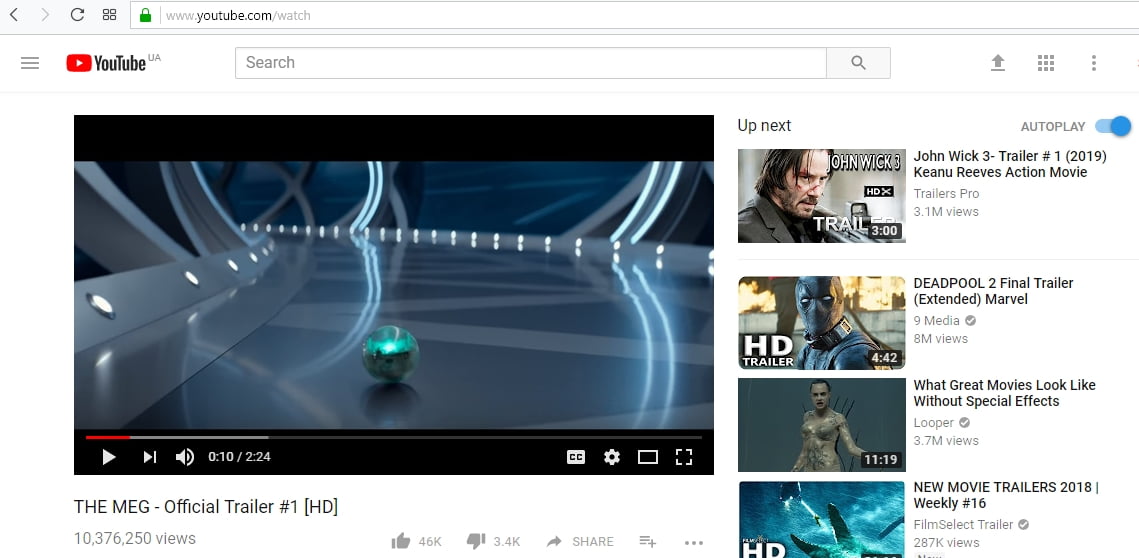 Method 1: Replacing the video URL
This trick might seem unbelievable, but many users have tested it to work. There's no exact explanation as to how it increases YouTube browsing speed. However, it might be due to the fact that certain servers have lighter load compared the official site (www.youtube.com). With that said, follow the instructions below:
Open the YouTube video you want to watch.
Go to the address bar and replace the "www" with "ca" (no quotes). Press enter. Take a look at the example below:
Replace this URL:
https://www.youtube.com/watch?v=Q0CbN8sfihY
With this:
https://ca.youtube.com/watch?v=Q0CbN8sfihY
Method 2: Lowering the quality settings of the video
It is true that Google is always looking for ways to speed up the loading time of YouTube videos. However, due to heavy traffic, server errors still occur. Unfortunately, there is nothing you can do to improve the traffic. However, you can opt to change the quality level of the video to reduce the loading time. Simply follow the steps below:
Go to YouTube and search for the video you want to watch.
Click the Settings icon which can be found at the right bottom corner of the video window.
Click Quality, and then set the quality to a lower level.

If you cannot resolve the

problem yourself, you can

ask our certified PC technicians for immediate assistance in the

chat

right on this page.

If the video still buffers, choose an even lower quality level.
Method 3: Deleting the browser's cache
If you've tried our previous tip and yet the video is still buffering, we recommend clearing your browser's cache. Ideally, browser cache should speed up the loading process of a site. However, the more you visit a certain page, the more temporary data your browser stores. Moreover, this can be the answer to the question, "Why is YouTube so slow on my computer?" So, we suggest that you clear cache from time to time so that you can optimize your browsing speed.
Keep in mind that the steps in clearing cache depend on the browser you are using. For this guide, we will share the instructions for Google Chrome and Mozilla Firefox.
Google Chrome:
On your browser, click the More Options button which looks like three dots that are vertically aligned.
On the drop-down list, click More Tools.
Another list will show up. Click Clear Browsing Data.
You can opt to keep your browsing history and other data. Just make sure that you click the checkbox beside "Cached images and files".
Among the obliterate period choices, select "the beginning of time".
Click the Clear Browsing Data button.
Restart your browser and try playing YouTube videos again.
Mozilla Firefox:
Click the More Options button on your browser. It should look like three dashes that are vertically aligned.
From the drop-down list, choose Library.
Click History, and then select Clear Recent History.
If they are deselected, check the boxes beside Cookies and Cache.
Click the Clear Now button.
Restart your browser and check if the video still buffers.
Method 4: Improving your Computer's Performance
Most of the methods we shared have something to do with your browser. However, in some cases, the root cause of the issue lies in the computer itself. As such, we recommend using a one-click solution like Auslogics BoostSpeed. This tool ensures that your computer stays fast and stable by automatically clearing junk files, temporary files, and even web browser cache. Aside from that, this program can also adjust your Internet connection settings so you can enjoy faster downloads and smooth browsing.
RECOMMENDED
Resolve PC Issues with Auslogics BoostSpeed 11
Besides cleaning and optimizing your PC, BoostSpeed protects privacy, diagnoses hardware issues, offers tips for boosting speed and provides 20+ tools to cover most PC maintenance and service needs.
FREE DOWNLOAD
Can you suggest other methods for fixing this problem?
Let us know in the comments below!