Do I need a VPN? This question is frequently asked by users who care about their online privacy. We can answer it with a definite yes: it is an essential security measure in today's digital realm. In this article, you will learn who needs it, the benefits of using it, how to use a VPN, and why use a VPN at home.
What Is a VPN?
A Virtual Private Network (VPN) is a digital security tool that keeps your online activities safe and private. It creates a secure and encrypted connection between your device and the websites you visit. With a VPN, you can browse the web freely and securely since nobody else – not even Internet Service Providers, governments, or hackers – can see what you're doing online.
What Does a VPN Hide?
Why should you use a virtual private network? The main reason is to keep sensitive things under the radar. Here is what you can cover by using this software:
Your real IP address (to hide where you're located)

Your browsing activities (to mask what you do online)

Your online communication (to keep prying eyes at bay)

 

Your online identity (to avoid personalized ads and targeted social engineering)
What Is a VPN Used For?
A VPN is used to keep your personal information and browsing activities safe and enhance your online privacy and security. There are three major areas where the benefits are most prominent:
What is a VPN used for in business? In short, it ensures a safe digital environment for your business operations. It protects your company's sensitive information, like financial data and client records, and lets you securely connect from anywhere. It also encrypts your online communications, keeping your business emails and video conferences private.
Who needs a VPN? Streamers, of course! With it, they can bypass geographical restrictions and access content unavailable in a specific region. Since your connection is encrypted, your streaming activities remain private. You also get to enjoy faster streaming by using servers in less congested locations. In addition, using a virtual private network lets you stream safely from public Wi-Fi networks. 
Using a virtual provate network reduces lag, latency, and connection issues, making your gameplay smoother. It allows you to bypass geo-blocking and access games or game servers unavailable in your location. Besides, a VPN will encrypt your gaming data so that nobody can tamper with it. 
---
Also Read: Why Do You Need a VPN for Gaming?
---
How to Use a VPN to Get More Privacy?
Since you are here, you might be asking, how do I use a VPN to protect my privacy? Here is what you can achieve with it:
When it comes to online security, one of the most important questions is, should you always use a VPN when on a public network? You definitely should since private networks often lack proper security mechanisms.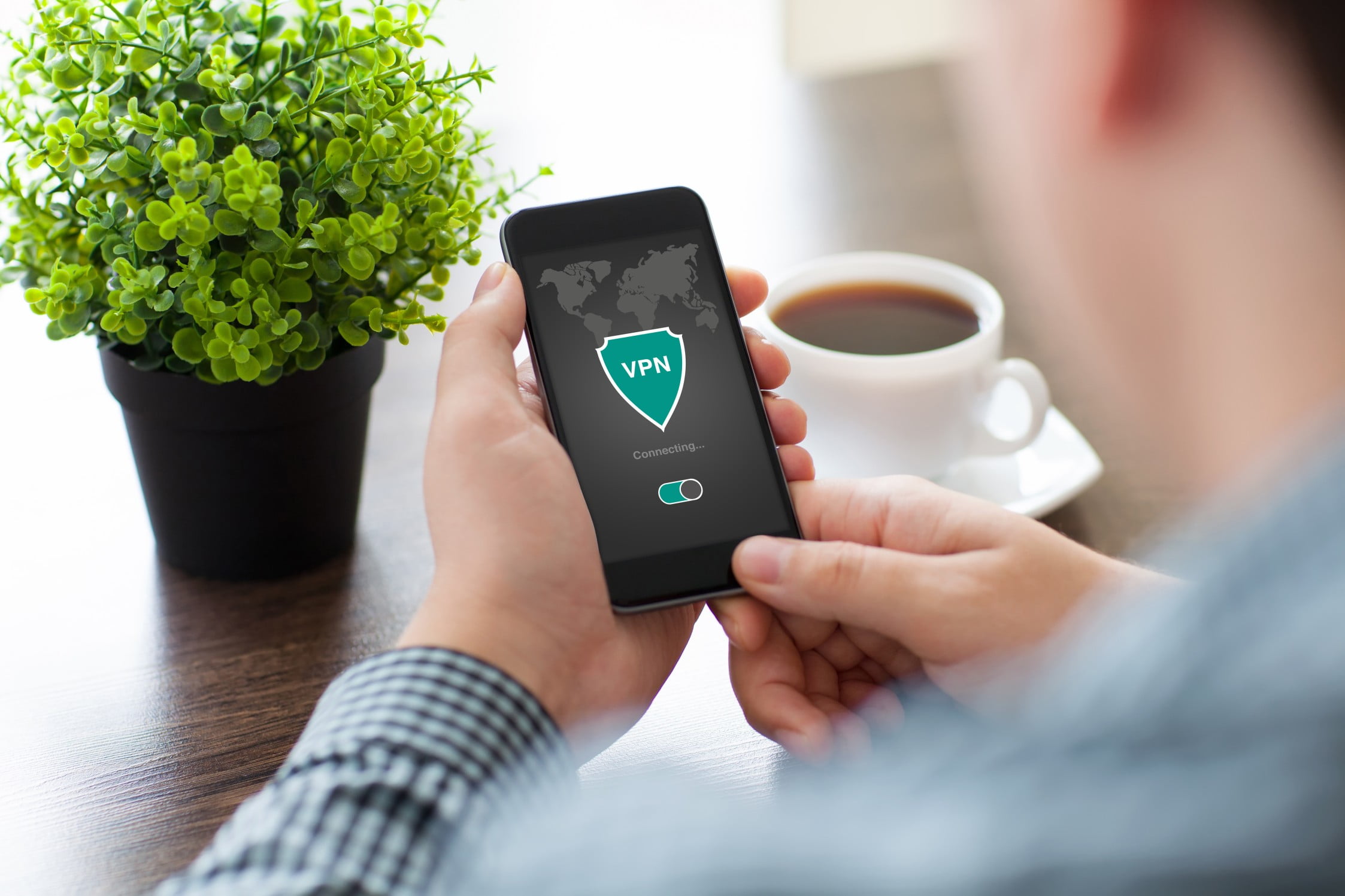 Make sure your VPN is active before accessing any sensitive information and update it regularly. This will ensure you have the latest security features on board and prevent Wi-Fi not working with the VPN.
---
Also read: Digital Privacy: Tips How to Protect Yourself on the Internet
---
Privacy From Your Internet Service Provider
Your ISP sees the websites you visit, the services you use, and even your location. So, should you use a VPN to stay safe? It seems like a pretty good idea unless you trust your ISP completely.
Subscribe to a reputable service. It should be compatible with your OS and have a strict no-logs policy. After signing in, connect to the server located in a country with strong privacy laws. You need to keep the program running to ensure your ISP cannot spy on you. Also, regularly update it to have the best privacy protection.
Protection From Apps And Services
To protect your privacy from the apps and services you use, you need a robust service providing strong encryption. This will secure the data transmitted between your device and other software.
Since your IP address is now masked, apps and services won't be able to track your real location or online activities. Keep your VPN up and running whenever you use third-party software and regularly update it to use the latest security mechanisms.
Privacy From Your Government
Use a VPN service with a strict no-logs policy if you don't want your online activities recorded. Make sure to connect to a VPN server in a country with solid privacy laws. Your VPN should be active whenever you browse the Internet, especially in insecure environments or when doing something secret.
Access to Any content, In Any Place
To get around geo-blocking, you need to know how to use a VPN. A service with multiple servers will help you. Depending on what you want to watch, connect to the most relevant server. For instance, if you want to access content from a specific country, select a server in it.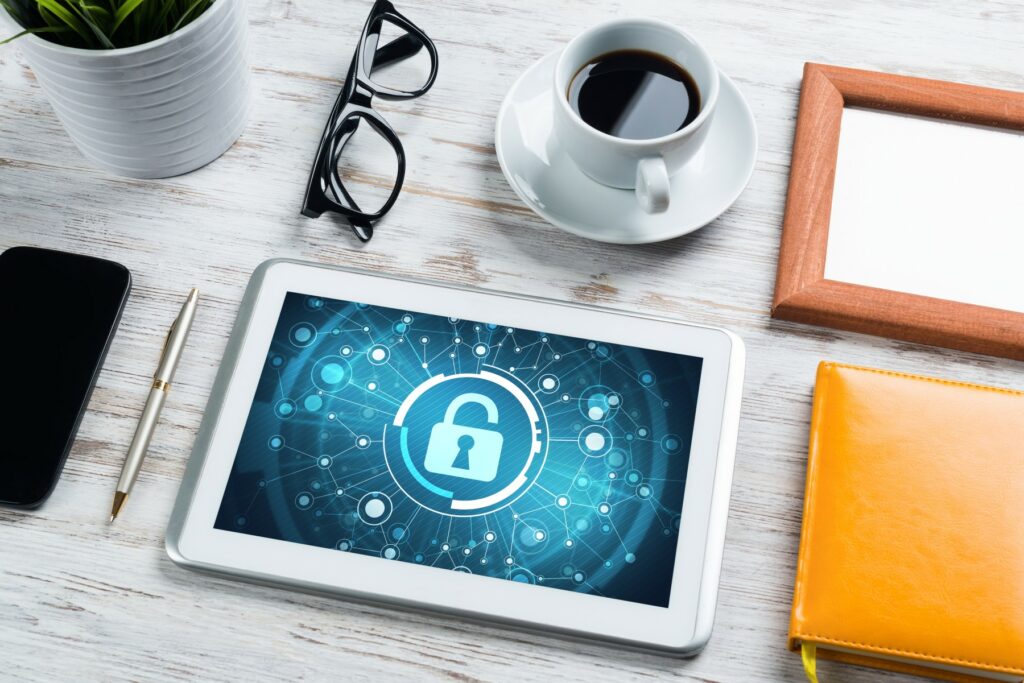 Security When Working Remotely
In the post-pandemic world, remote work is likely to stay. A virtual private network allows you to securely access your company's network and software as if you were physically present in the office.
If you are a remote employee, you need to switch on your VPN whenever you start to work. Besides, avoid public Wi-Fi networks when telecommuting.
Better Communication With Smart Devices
Why use a VPN at home if you have smart devices? It helps boost security, safeguard sensitive data, and streamline device management.
Install a virtual private network app on each of your smart devices and connect them to the same server. This way, you will build a secure and private device ecosystem that you can manage remotely.
What is a VPN used for when it comes to shopping? Saving money, of course! With it, you can access geo-restricted deals and discounts by connecting to a server in a different location.
You can find better deals by comparing prices across different regions. Just change your virtual location using a VPN and grab bargains. 
Why Use a VPN at Home?
The number of households with Internet access keeps growing, so there is little wonder you may be asking, do I really need a VPN at home? The answer is yes. If you want to prevent others from snooping on you, you need to know how to use it.
You can shield your sensitive information, such as credit card details, passwords, and personal messages, from hackers, thieves, and other criminals. Your government and ISP won't be able to track you either. 
How to Choose a VPN
When choosing a VPN service, we recommend you consider the following:
Security: Choose a VPN that uses strong encryption protocols, like AES-256, and creates a secure tunnel to protect your data. For instance, Outbyte VPN is known for its robust security features.
Privacy: Ask yourself, do I really need a VPN that spies on me? Obviously, you need a tool with a strict no-logs policy. An example of a Virtual Private Network that puts privacy first is Private Internet Access.
Servers: The more server connections, the better. They will help you access exclusive content. For example, NordVPN has a vast network of servers across multiple countries.
Connection speed: You need a software that offers fast and stable connections. For instance, CyberGhost VPN boasts optimized servers that provide high speeds.
Simultaneous connections: A user who needs a VPN to connect multiple devices should choose a tool that supports unlimited simultaneous connections. Look for a VPN that allows that, like Surfshark.
User-friendliness: Choose a Virtual Private Network that offers an intuitive app. TunnelBear is an example of VPN software that provides a beginner-friendly experience.
Compatibility: Select a VPN compatible with your device and operating system. For instance, IPVanish works on a wide range of platforms, including Windows, iOS, macOS, and Android.
Customer support: Customer support options like live chat or email support can help if things go wrong. For example, ExpressVPN provides 24/7 live chat support.
Pricing: Someone who needs a Virtual Private Network should seek the best value for money. Also, consider if there is a free trial or a money-back guarantee. A flexible provider is a good choice in general: an example is Hotspot Shield, which offers both free and premium plans.
Reputation: Subscribing to a reputable and transparent VPN service will boost your online privacy and security. Read reviews and consult cybersecurity experts to make a well-informed decision.
The Top 5 VPN Providers to Consider
Choosing a VPN service is not a walk in the park, so make sure you do your due diligence. Carefully examine the options available on the market to find the right tool. Here are five VPN providers that have a solid user base and reputation:
An Australian service, it prioritizes privacy by offering military-grade encryption, reliable connections, a kill switch to prevent data leaks, and a strict no-logs policy. Outbyte VPN boasts a wide server coverage, including China, is compatible with various devices and systems, and allows simultaneous connections.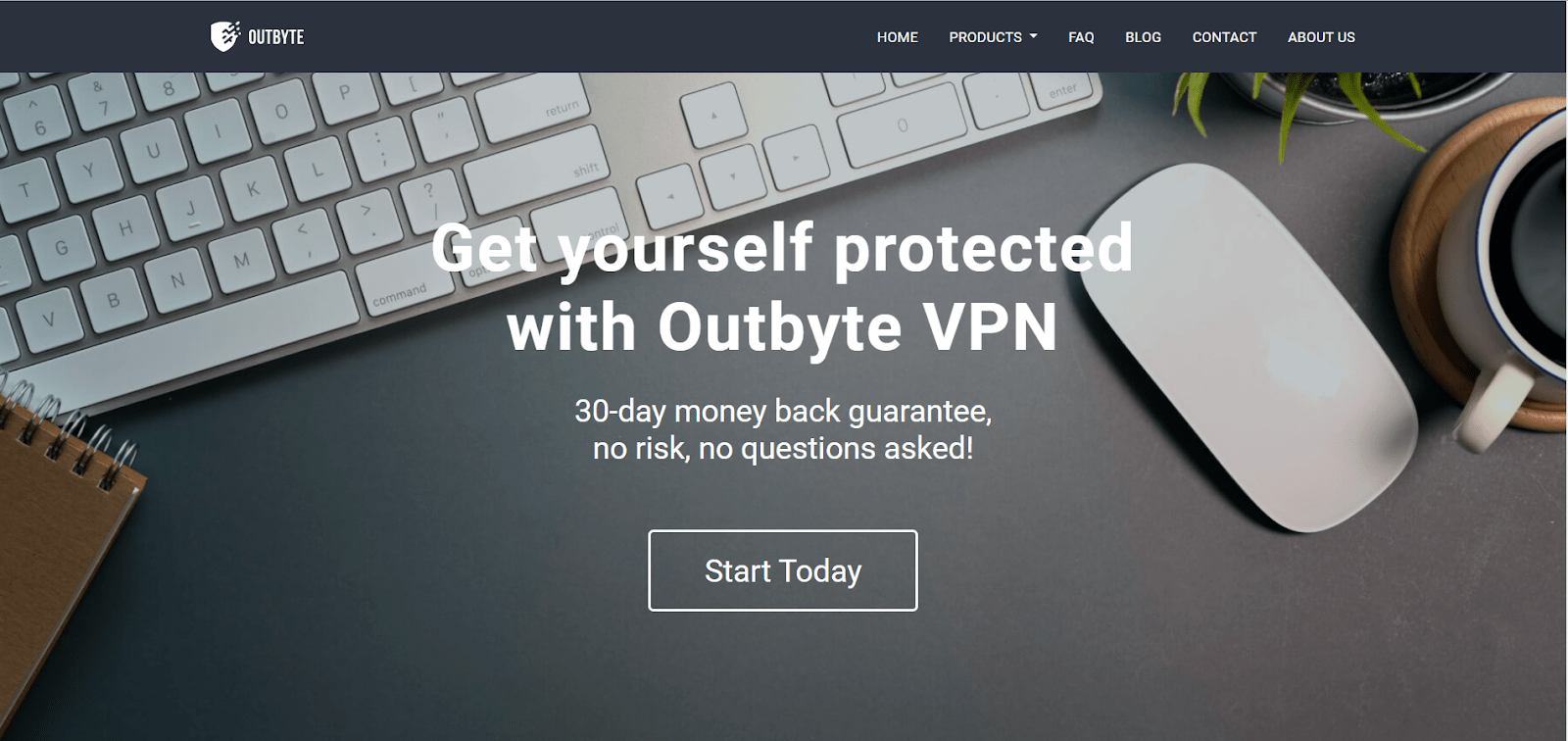 Anyone who needs a Virtual Private Network for fast speeds will be happy with what ExpressVPN offers. You will also enjoy robust security features and stable performance. ExpressVPN has a vast network of servers, meaning you can access content from anywhere.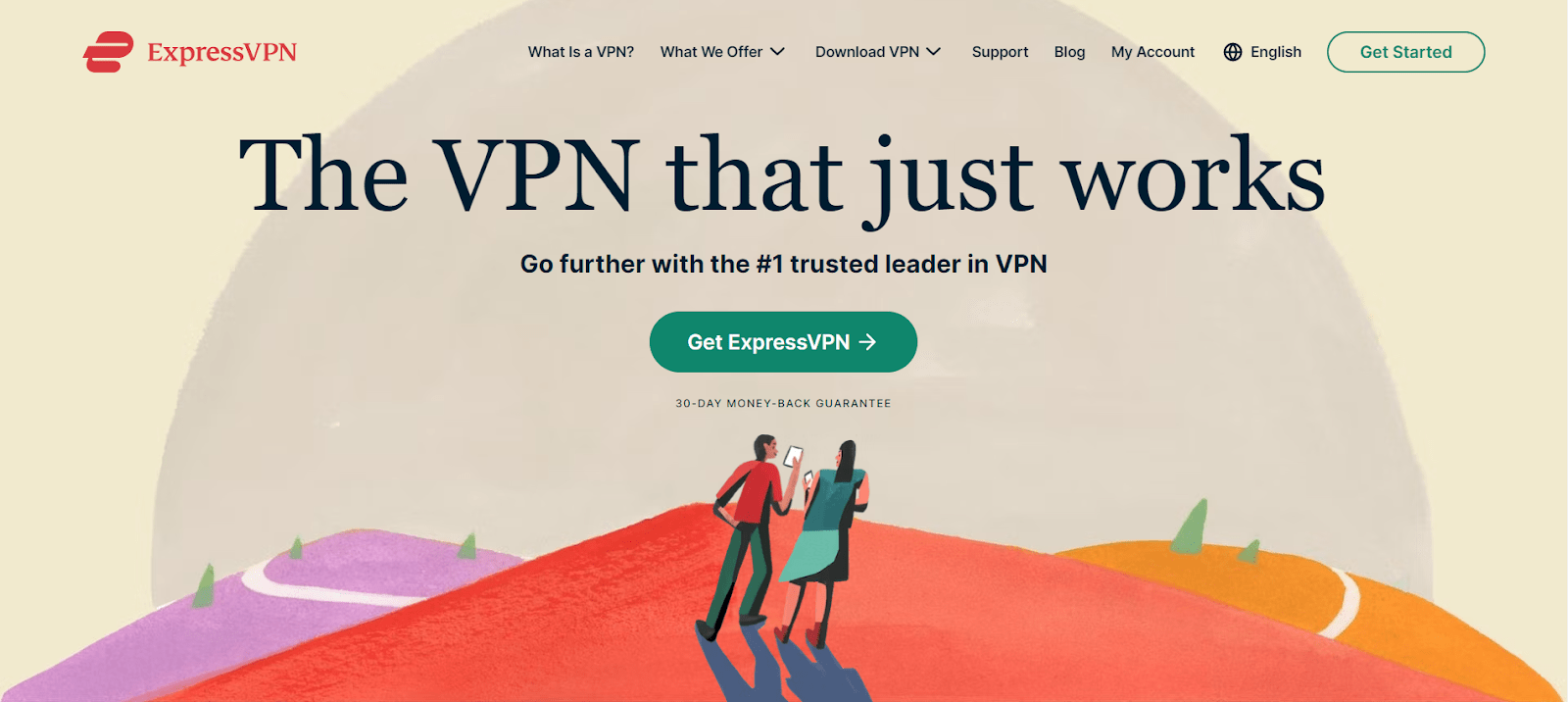 NordVPN offers a large server network and solid security features. It enhances privacy with advanced encryption and a strict no-logs policy. Its apps are user-friendly and easy to navigate, providing a smooth VPN experience.
Why should you use a CyberGhost? Its user-friendly design and a wide network of optimized servers make it a great choice for streaming and torrenting. Its strong encryption mechanisms ensure your data remains secure. It also has dedicated streaming profiles and an ad-blocker feature.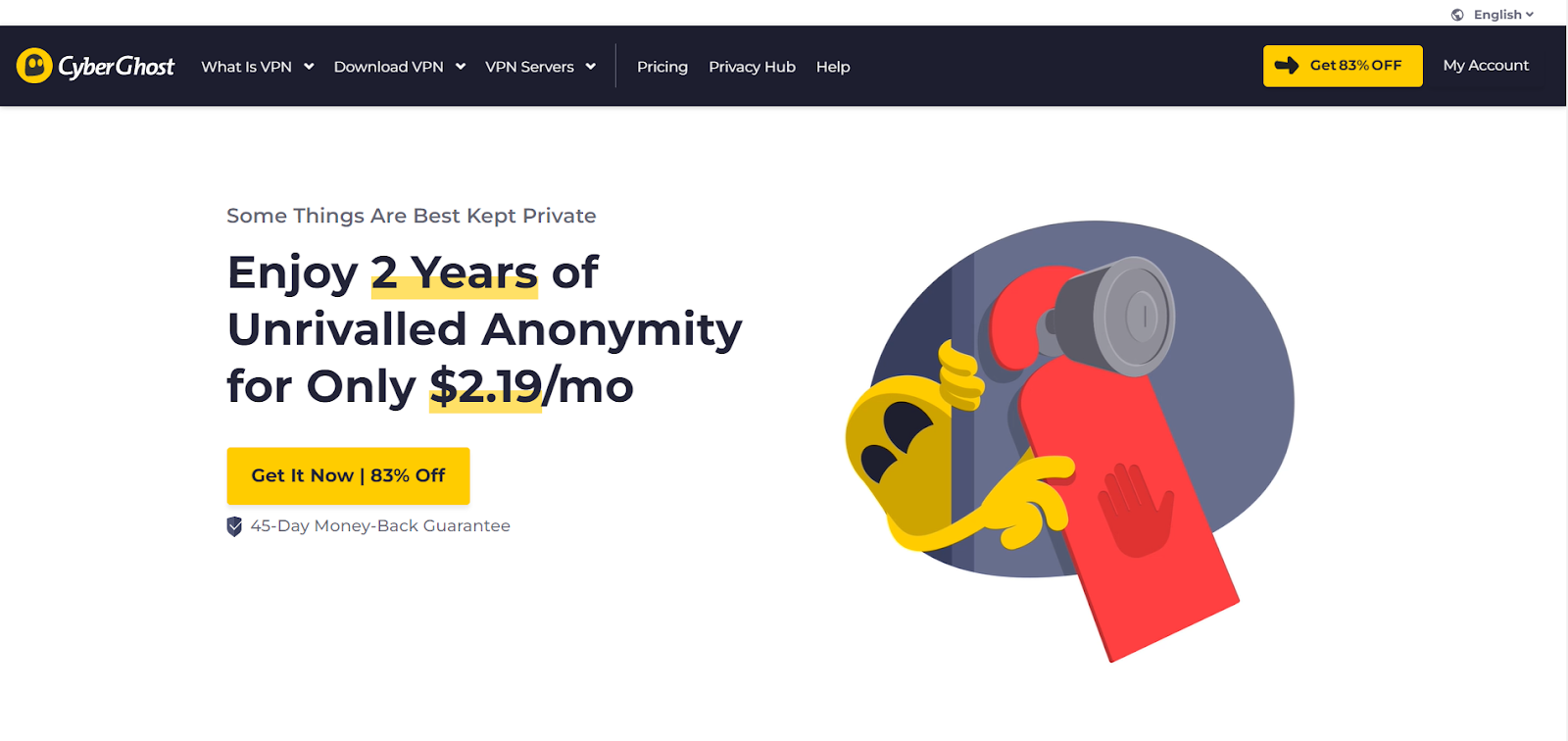 Wondering how to use a VPN to protect your array of gadgets? A budget-friendly option like Surfshark can help you. With its unlimited simultaneous connections, you can protect multiple devices with a single subscription. And its CleanWeb feature makes sure ads, trackers, and malware give your connection a wide berth.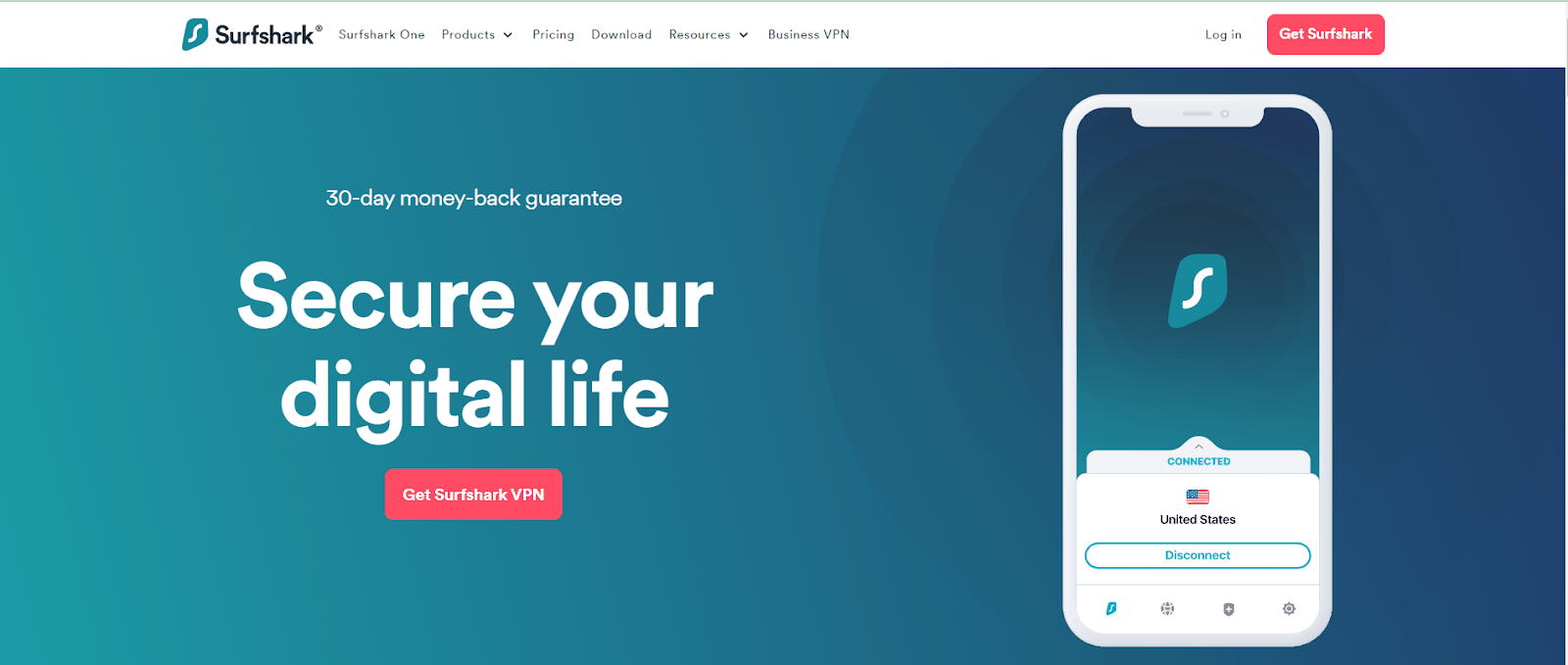 If you want to see our full overview of the best VPNs on the market, read the article "How to Choose a VPN: The Best Free VPNs for a Windows 10 PC". 
Conclusion
What is a VPN used for? It is a reliable way to keep your data and online communications private. With such a tool, you can hide your real IP address, browsing activities, and online identity. It will also make your business, gaming, and streaming safe and convenient. Just choose the right tool based on your needs, connect to a server in a different location, and browse confidently and anonymously.
---
Also Read: How to get rid of VPN Error 609 on Windows 10?
---
FAQ
Should I Always Turn On My VPN?
We think you should and recommend you to enable VPN whenever you go online. This way, you will keep your online activities secure from prying eyes.
Should Businesses Use VPNs?
We recommend you to run a VPN when performing business operations. It keeps important business data safe by encrypting transmitted information and providing secure connections. With a reliable private network, you can prevent data breaches, protect your customers' privacy and enable secure remote work.
Are VPNs Legal?
VPNs are legal in most countries, so feel free to use it to protect your privacy or access geo-restricted content. That said, using Virtual Private Network software for illegal activities, like committing cyber crimes or harassing people, is prohibited and will lead to legal consequences.
In some countries, restrictions or regulations on VPN usage exist. Check the laws and regulations of your country to find out how to use it legally.