Fix this issue quickly
Use a safe free tool developed by the Auslogics team of experts.
Easy to use. Just download and run, no installation needed.
Safe. Our software is featured on CNET and we are a Silver Microsoft Partner.
Free. We mean it, a totally free tool.
Download now

Sometimes when trying to print documents from your Windows 10 computer, you may get the "Driver is unavailable" error. This problem is often reported by HP printer users — but can appear when working with any printer. So, the question is: "How do I fix the HP printer driver is unavailable error?" Find out in this post.
What does it mean when the driver is unavailable on a printer? Typically, this signifies that your printer's driver may be missing or corrupt — and there are easy fixes to the problem.
How do I fix My printer driver is unavailable on Windows 10?
If you are getting the "Driver is unavailable" error, you are probably missing some updates or need to reinstall your driver.
Auslogics Software
Subscribe
Option one: update your Windows 10
One of the reasons why you may be getting the "Driver is unavailable" error could be that your system is out of date. It is, thus, recommended that you install the available Windows updates to fix the issue. Here's how:
Go to Start and type "update".
Select Check for updates.
If there are updates available, Windows will install them automatically.
After Windows has completed updating, restart your PC.
Now, try to print something from your PC and check if the problem has been fixed.
Option two: reinstall your printer driver
If you are still getting the "Driver is unavailable" error, a missing or corrupted driver is the most probable reason behind the problem. Thus, uninstalling your current driver and installing a new printer driver instead should help you get rid of the error. Here's how to proceed:
Press Win + R to open RUN.
Type "devmgmt.msc" and press OK.
Right-click on your printer and select Uninstall device.
Click Uninstall to confirm.
Now, you can continue by searching for the right driver yourself and install it manually. However, this is quite a complex and time-consuming process — especially if you are doing it for the first time. Moreover, installing the wrong driver or making mistakes along the way can lead to even more problems and glitches with your system. Thus, it is strongly recommended that you use a specialized driver-updating software tool like Auslogics Driver Updater to do the task for you. The program will locate driver issues and update your existing drivers with just one click. You can, thus, use it to install a new printer driver for your PC while saving yourself the time and potentially more trouble associated with a manual installation. Moreover, once installed on your PC, Auslogics Driver Updater will detect driver issues early on and help you avoid new errors.

RECOMMENDED
Resolve PC Issues with Driver Updater
Unstable PC performance is often caused by outdated or corrupt drivers. Auslogics Driver Updater diagnoses driver issues and lets you update old drivers all at once or one at a time to get your PC running smoother
DOWNLOAD NOW
If your printer is plug-and-play, the process is much easier. In this case, you will need to:
Unplug or disconnect your printer from your PC.
Connect it again and follow the instructions outlined in the wizard.
If the wizard does not appear:
Go to Start>Settings.
Click Devices.
Select Add a printer or scanner.
Wait for the system to detect your printer and follow the on-screen instructions.
Finally, we recommend that you have a reliable anti-malware program installed on your PC — like Auslogics Anti-Malware. The software will detect and get rid of malicious items on your PC, preventing this and other errors from occurring.
Have you experienced any other printer-related problems on Windows 10? Share in the comments below.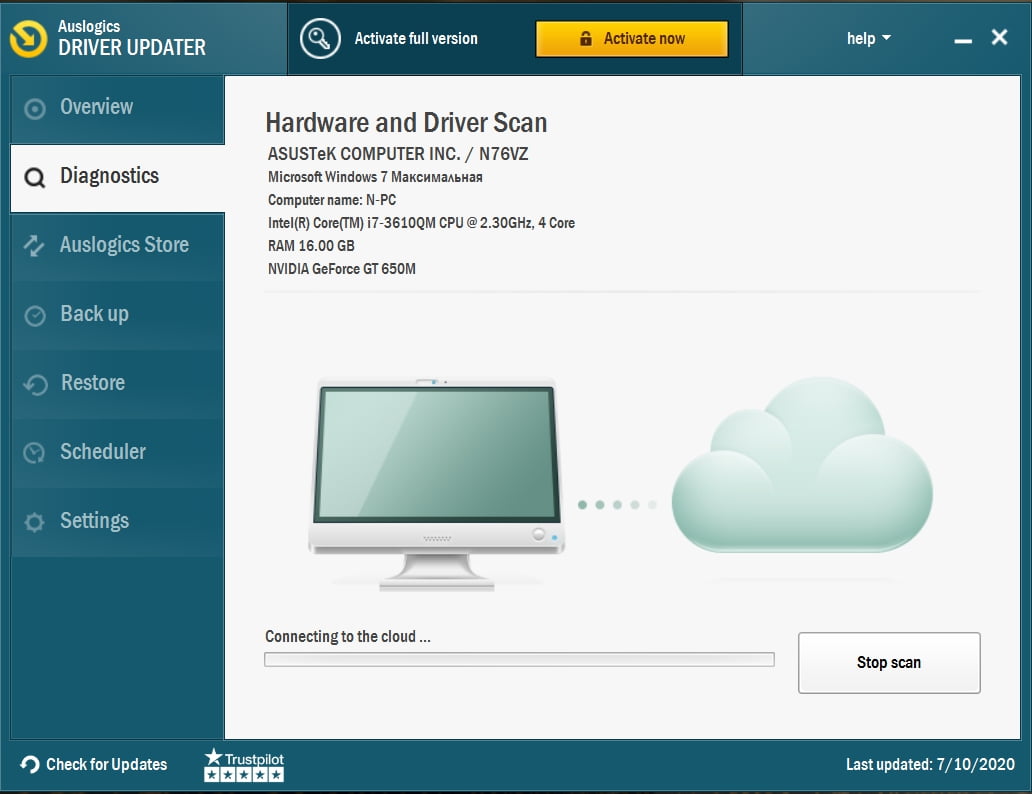 Besides, are you interested in how to manage shell extensions? Use Auslogics BoostSpeed's 'Shell Extensions' feature to do this automatically. This will greatly improve your PC performance.