'Keep up to date, keep modern – keep up on your toes'
Jack LaLanne
Whether you like it or not, keeping your software up to date is a must in 2018. The point is, these days we rely heavily on our computers to organize our lives, and outdated soft often seems unable to pull its weight and fails to live up to one's expectations. That is impermissible and even dangerous because the stakes are too high to allow this to happen. So, let's figure out why you should update your programs and apps regularly and how you can do that without much effort.
The Importance of Regular Updates
You might consider Windows 10 updates pesky and unnecessary and even put them on the shelf when they arrive at your computer. You might hate the numerous pop-ups with which your OS bombards you on a regular basis and which beg you to download better versions of something. Even if you have nothing against letting them come through your Windows Update, you might deem restarting your PC to make them work to be an onerous burden. All those obscure novelties and improvements are such a nuisance, aren't they?
Well, sorry, you couldn't have been more imprudent. Just take a look at what might happen if you neglect to update your soft when necessary.
In a nutshell, if you avoid updates, you are sure to face:
Persistent Bugs
Poor Performance
Malware Infection
Security Issues
Data Loss
Hardware Issues
Compatibility Problems
Now let's examine those adversities in more detail:
1. Persistent Bugs
No software is flawless, which means annoying bugs are always here to rattle your cage and cause your programs to go off the rails. No doubt, there is always room for improvement, and good developers are perfectly aware of this piece of wisdom. They never cease to collect customer feedback so that they can fix the bugs they are being taken to task for. That is how better software with improved functionality comes along. And you can get it only through updates, so it pays to keep a weather eye open for them.
2. Poor Performance
If not updated, Windows 10 becomes sluggish, unresponsive and turbulent, which is, in most cases, enough to make one modernize their PC. In a situation like this, you have nothing to do but install available updates on your computer so that your Windows 10 can run smoothly again.
3. Malware Infection
Out-of-date programs make your Windows 10 extremely vulnerable to malware attacks – that is why you are on thin ice. Malware grows stronger and craftier with each passing day, which means that your outmoded soft (the OS, antivirus tools, browsers, etc.) stands no chance against mighty nefarious entities. As a result, your PC may fall victim to external aggression.
To avoid this kind of tragedy, we recommend you to welcome software updates on your PC as soon as they appear, as they often come with enhanced features aimed at protecting your system against the latest threats. Otherwise, your negligence is very likely to get you a nice case of malware.
As malicious soft develops rapidly and dynamically, there is always a chance of it outsmarting your main antivirus. Therefore, we recommend using special anti-malware tools, such as Auslogics Anti-Malware, that can trace and bring down particularly treacherous enemies.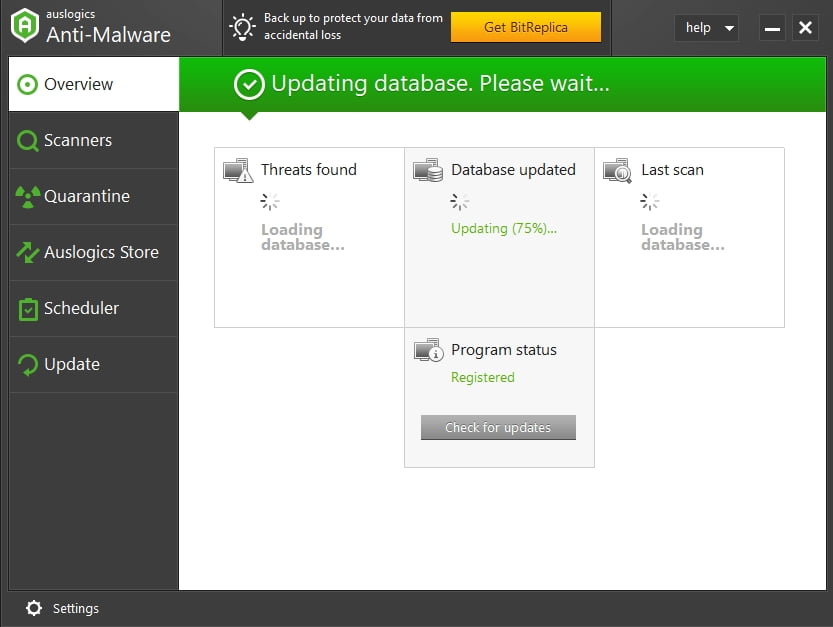 4. Security Issues
Never, never procrastinate about software updates – someone might take advantage of your indecision and hack your PC. So, let them take up a few minutes of your life – it is much better than keeping the door open for criminals who can mess up your life by exposing you to such abominable issues as data leak, identity theft, missing money, and so on. The good thing is, in tandem with other security measures, timely updates will help you avoid all those problems by patching your security breaches. Thus, you can force cunning hackers to give your computer a wide berth. We also advise you to fortify your PC against virtual villains by using security software. For example, Auslogics BoostSpeed includes special privacy tools designed to keep your sensitive information safe from outside intruders.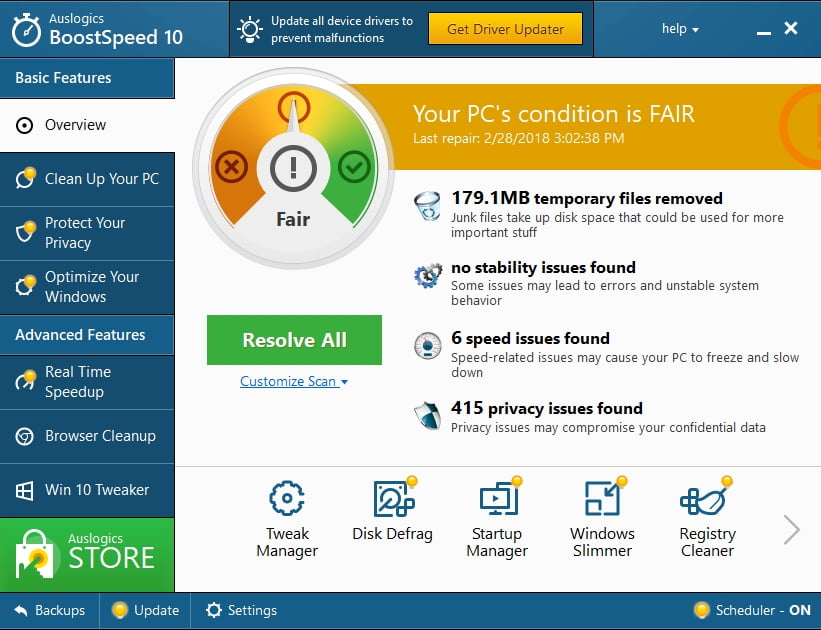 5. Data Loss
Those who keep software updates at bay run the risk of losing their important files forever. The catch is, obsolete programs become turbulent and prone to error and data loss. Is that reason enough to update your programs? Well, we believe it is. In case your software starts playing up, you should regularly back up your important files (for this purpose, you can use a special tool, such as Auslogics BitReplica, to save time and effort). This will spare you a lot of tears if things do not go as planned.
6. Hardware Issues
Hardware problems often stem from out-of-date drivers. If you wish your devices to work properly and be up to the mark, make sure you are using the latest driver versions. Otherwise, your hardware is likely to let you down.
7. Compatibility Problems
Out-of-date software often leads to compatibility issues. For example, you might be having difficulty opening new files with your obsolete apps. Besides, other users might be unable to open the files created with your outmoded programs. This means you or other people have to convert your data, which may lead to a terrible waste of time and a lot of frustration. Too high a price to pay for the reluctance to install updates, isn't it?
Unfortunately, the list of troubles above is not exhaustive – other issues may come up if you treat your Windows 10 too conservatively.
3 Easy Ways to Keep Your Software Up to Date
All in all, you must keep your software updated. And here are our top 3 tips on how to do that:
Use Windows Update.
Update your third-party apps regularly.
Keep your drivers up to date.
1. Use Windows Update
We strongly recommend you to use every opportunity to update your Windows 10. Otherwise, it may well wind up being an unstable and unreliable wreck that can fall apart at any moment.
To guarantee your Win 10 long lifetime and prevent its obsolescence, use the built-in Windows Update feature:
Start button -> Settings
Update & security -> Windows Update -> Update Status
To search for available updates, select Check for updates -> Your Win 10 will do that automatically.
If updates for your OS have already been found, you will see them on the Windows Update screen -> You can find more about them by clicking on Details.
Install the available updates on your PC by clicking Install now.
You can browse your history of updates thanks to the Update History feature -> There you can uninstall the updates you do not like or make use of the Windows recovery options to reset your computer or boot in recovery mode.
2. Update your third-party apps regularly
You should closely monitor your third-party apps: allow them to notify you if there are any updates available and install all the improvements, fixes, or patches as soon as they are rolled out. This kind of approach will help you prevent crashes, glitches and other annoyances and irritations.
3. Keep your drivers up to date
When do you need to update your drivers? If you think that 'if it ain't broke, don't fix it' is the answer, you are not quite right. Actually, prevention is much better than cure, so you should keep a close eye on your drivers to avoid miscommunication between your hardware and system.
Here are 3 ways to update your drivers in Windows 10:
Use Device Manager
Device Manager is a built-in Windows tool that can help you update your drivers automatically.
Here is how you can use Device Manager to your advantage:
Windows logo key + X -> Device Manager
Locate the piece of hardware you want to update the driver for -> Right-click on it
Select Update Driver Software…-> Select Search automatically for updated driver software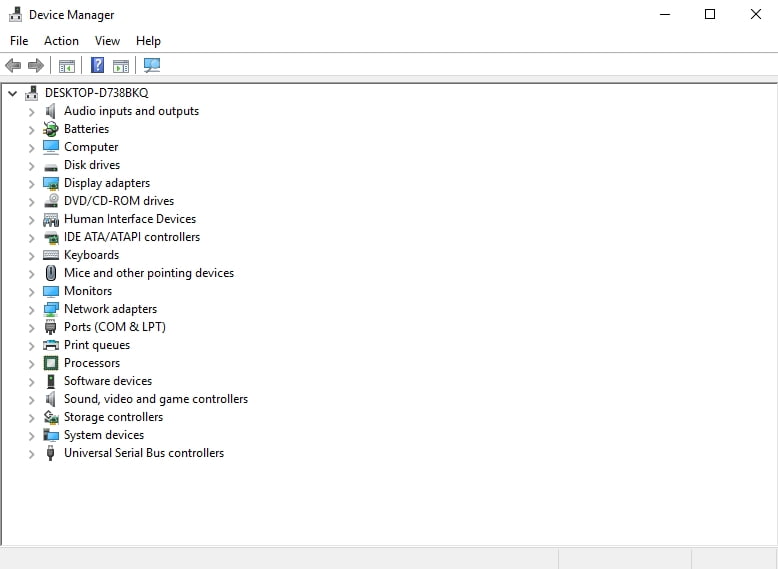 Update your drivers manually
If Device Manager cannot find the latest driver versions for your devices, you can take matters into your own hands and explore the official websites of your manufacturers. Download the drivers you need and install them on your PC by running the .exe files and following the on-screen prompts.
Also, you can employ Device Manager again. This time you should do the following:
Windows logo key + X -> Device Manager
Navigate to your device -> Right-click on it -> Update Driver Software…
Select the 'Browse my computer for driver software' option -> Browse
Locate your new driver -> Next
Use a special tool
You have probably already guessed that you are supposed to carry out the manipulations above in regard to each of your drivers. Sounds a bit burdensome, right? Indeed, updating drivers one by one is a time-consuming task. The good news is, you can trust special software, such as Auslogics Driver Updater, to do the job for you.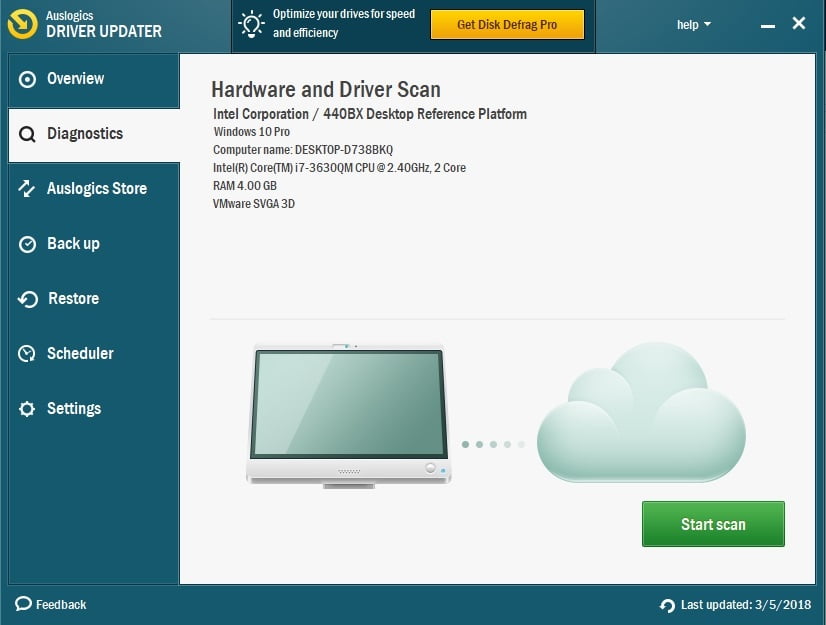 We hope you find our tips useful.
Do you have any ideas or questions regarding this issue?
We are looking forward to your comments!