No matter how large hard drive sizes get, we somehow find ways to fill them up. This is especially true when you're using a solid-state drive (SSD), which generally offers smaller space compared to other mechanical hard drives. As most users know, when there is not enough space on the hard disk, various performance and speed issues may start to show up.
As such, we're going to teach you how to free up hard disk space on Windows 10 and other Windows systems. If you're running out of hard drive space for important programs and files, try one of our useful tips now.
Method 1: Running Disk Cleanup
One of the good features of Windows is its built-in tool that deletes unimportant and temporary files. Simply follow the steps below for a safe disk cleanup on Windows 10:
On your keyboard, press Windows Key+E. This should open File Explorer.
Go to the left bar menu, then click This PC.
Choose the hard drive you wish to clean.
Right-click it, then select Properties.
Go to the General tab.
Click the Disk Cleanup button. Disk Cleanup will now begin to identify the temporary and junk files in the drive. It will also calculate the amount of disk space you can regain.
Select the files or folders you want to delete, then click OK.
A prompt will appear, asking you if you're certain that you want to permanently delete the files. Click Delete Files.
You can also delete system files by clicking the 'Clean up system files' button on the Disk Cleanup window.
  After cleaning your system files, go to the More Options tab.
  Go to the System Restore and Shadow Copies section and click the 'Clean up' button. This will delete all the restore points you've saved, except the most recent one. So, you have to make sure that your PC is functioning properly before you click the 'Clean up' button. Otherwise, you will not be able to go back to the previous system restore points.
Method 2: Removing applications that eat up space
It is true that you can free up space by uninstalling programs. However, not all of these programs use a lot of space. What you would have to do is to check the unimportant applications that use a lot of space. Simply go to the Start menu and type "Uninstall Programs" (no quotes), then hit Enter. Click the Size column and check how much space each application is using.
If you're not able to see the aforementioned column, go to the top right corner of the list and click Options. Select the Details view to get the information you need. It is worth noting that the details you would see here might not be accurate. After all, some programs do not completely report the amount of space they use. This means that there are applications that may be using a lot of space but do not accurately show that information in the Size column.
If you have a Windows 10 PC, you can follow the instructions below:
Click the Search icon on the taskbar.
Type "Settings" (no quotes), then press Enter.
Click Apps, then go to the left bar menu and select Apps & Features.
Choose the unnecessary programs that take up so much space.
Select the program, then click Uninstall.
Method 3: Removing temporary and junk files
The built-in Disk Cleanup tool in your Windows PC is quite useful. However, it does not remove temporary files used by other programs. For example, it does not remove Google Chrome or Mozilla browser caches. It is worth noting that if left unattended, these can take up gigabytes of hard disk space.
Needless to say, you need to get rid of junk files, using a comprehensive tool. As such, we highly recommend Auslogics Disk Defrag Pro. One of the great features of this tool's Pro version is Disk Cleanup & Checkup. Just by clicking a button, you will be able to remove all temporary and junk files. What's more, Auslogics Disk Defrag Pro will get your drives optimized for top speed and maximum efficiency. Once the process is complete, you will be able to regain a significant amount of hard disk space while enjoying faster and better performing programs.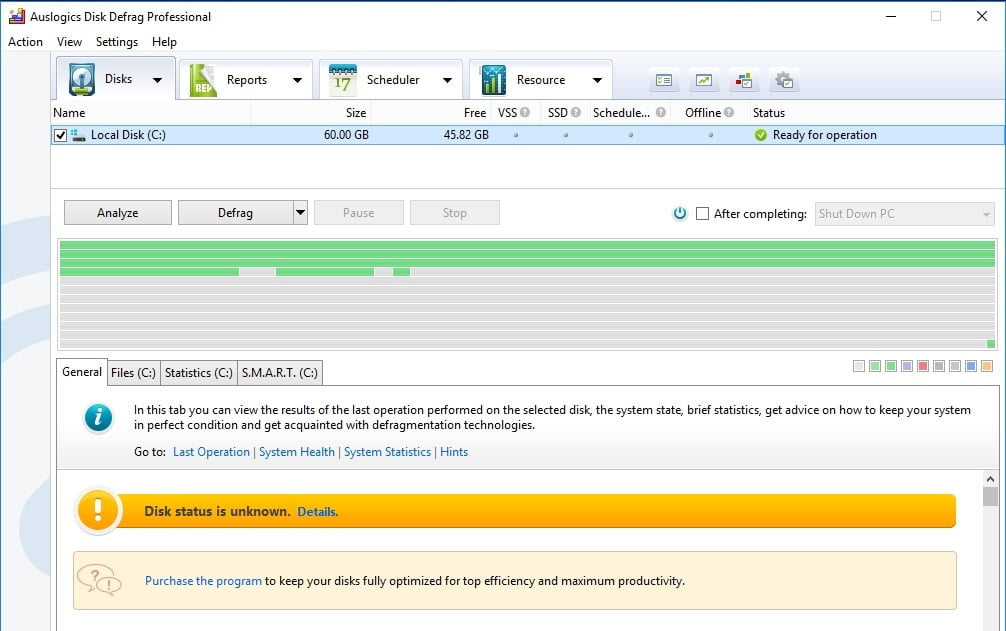 On the other hand, you can free up hard disk space by deleting restore points.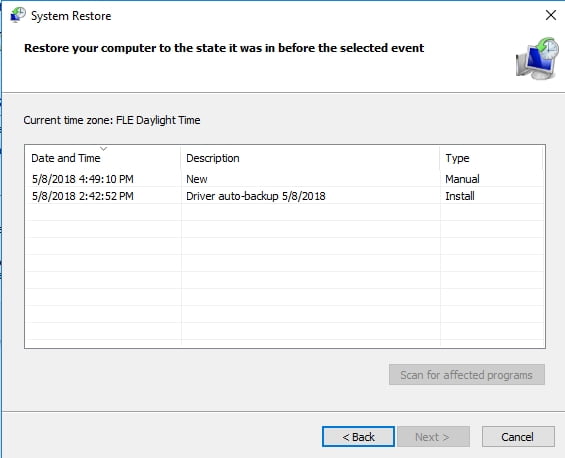 This can be useful, especially when you see that System Restore is taking up a lot of hard disk space. The caveat is, you will have fewer restore points. This means that you won't have previous copies of files that you can restore on your system. However, if you think these are not as important as the hard disk space you need, then go ahead and regain some gigabytes by reducing the amount of space that System Restore has been using.
Other Methods: Desperate Measures
If you've tried the methods above and yet you still do not have enough hard disk space, then you might want to take other measures. The following tricks will let you save some space. However, you have to keep in mind that these will disable certain features on Windows that are important. If you desperately need more disk space, you can use the methods below at your own risk:
Disabling hibernate mode
Whenever your system goes to hibernate mode, it saves the RAM contents to your hard drive. By doing so, the system is able to save its current state without using power. As such, when you boot into your computer, you will be able to pick up where you left of. Note that the Windows system saves the RAM contents in the C:\hiberfil.sys file. If you want to disable the hibernate mode, just follow the instructions below:
Click the Search icon on the taskbar.
Type "Command Prompt" (no quotes).
Right-click Command Prompt from the results, then select Run as Administrator.
Once the Command Prompt is up, type "powercfg.exe /h off" (no quotes), then hit Enter. This will delete the hibernate system file.
Exit Command Prompt.
Disabling System Restore
If you don't think that it wouldn't suffice to reduce the amount of space that System Restore uses, then you may want to disable the feature entirely. However, you should be warned that when you do this, you won't be able to return your system to any restore point. Here are the steps:
Go to the Search icon on the menu tray.
Type "restore" (no quotes), then click Create a Restore Point from the results.
Go to the System Protection tab, then click the Configure button.
Select 'Disable system protection'.
Click OK to save the changes.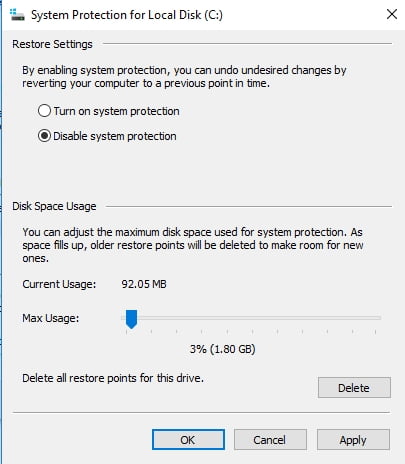 Do you think there are easier ways to regain hard disk space?
Let us know in the comments below!