Nowadays, it's easy for computers to fill up with files, leading to limited storage space and low PC performance. Thankfully, Windows disk cleanup offers several ways to deal with this issue and recover lost storage space.
Windows has several tools, such as the Storage Sense tool and the OneDrive Files On-Demand feature. These features remove unused programs, games, and other items to free up space and boost system performance.
This guide will show you how to free up space on your PC, what to delete with disk cleanup in Windows 10, and many more.
Let's begin.
What Is Windows Disk Cleanup?
Windows 10 Storage is a replacement for Disk Cleanup and improves upon it in every way, including incorporating all of Disk Cleanup's features. One of the features is Storage Sense, which is a built-in component of Windows 10's Storage.
When your computer's disk space is low, you can quickly delete unwanted files in temporary files and recycle bin using Storage Sense. In addition, you can use Storage Sense to upload unwanted files from your local OneDrive folder to Microsoft's cloud storage.
Your data will be stored safely in the cloud, with quick access to your PC. This process, known as "dehydration," improves storage efficiency and makes your files easily accessible.
You can recover unused storage space, speed up your computer, and keep your data safe with the help of Windows 10's built-in storage features. Windows 10 Storage has state-of-the-art features that let you forget your storage problems.
Where to Find Disk Cleanup in Windows 10?
If you've been asking this question, "Where do I find disk cleanup in Windows 10?," follow the steps below: 
Click on the Start button

Type "Disk Cleanup" in the search bar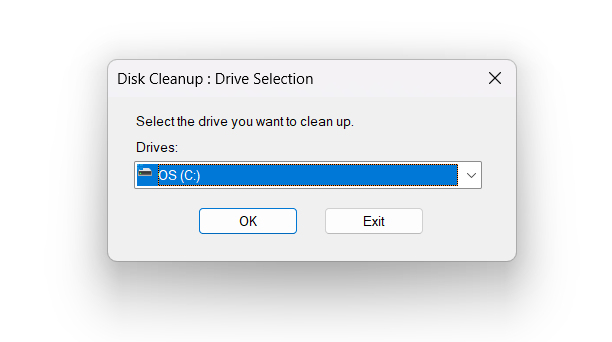 When the program launches, a small window will appear. Choose the drive you want to clean and click "OK." 
What to Delete in Windows Disk Cleanup?
If you don't know what to delete in disk cleanup in Windows 10, go through the various options available within disk cleanup. This will help you understand what each options are to help you make an informed decision:
1. Temporary Internet Files
Website data such as photos, HTML files, and scripts are stored in temporary internet files when you use the internet. Deleting these files frees up space on your hard drive and improves your online security and privacy.
Also Read: How to Delete Temporary Internet Files?
2. Downloaded Program Files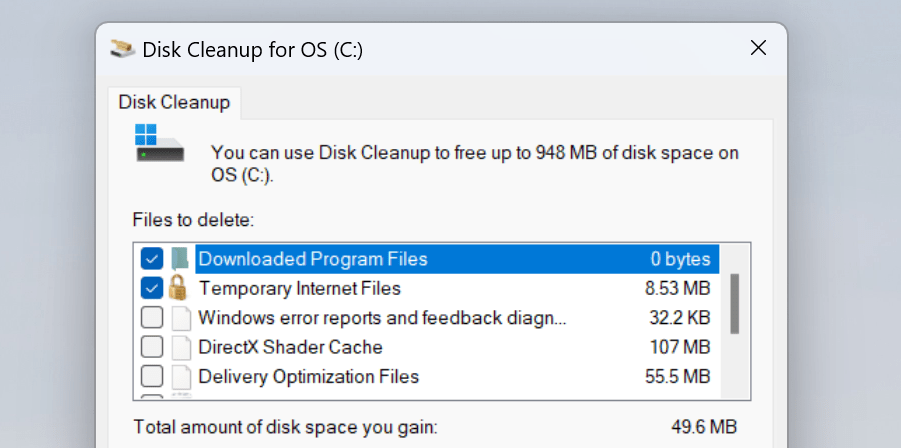 ActiveX controls and Java applets you get off the internet fall into this category. It's safe to delete these files to free up space on your disk unless you regularly use applications that require them.
3. System Error Memory Dump Files
Your system creates memory dump files if a critical error occurs. Deleting these files is often risk-free unless you are actively collaborating with technical assistance to resolve system difficulties.
4. Recycle Bin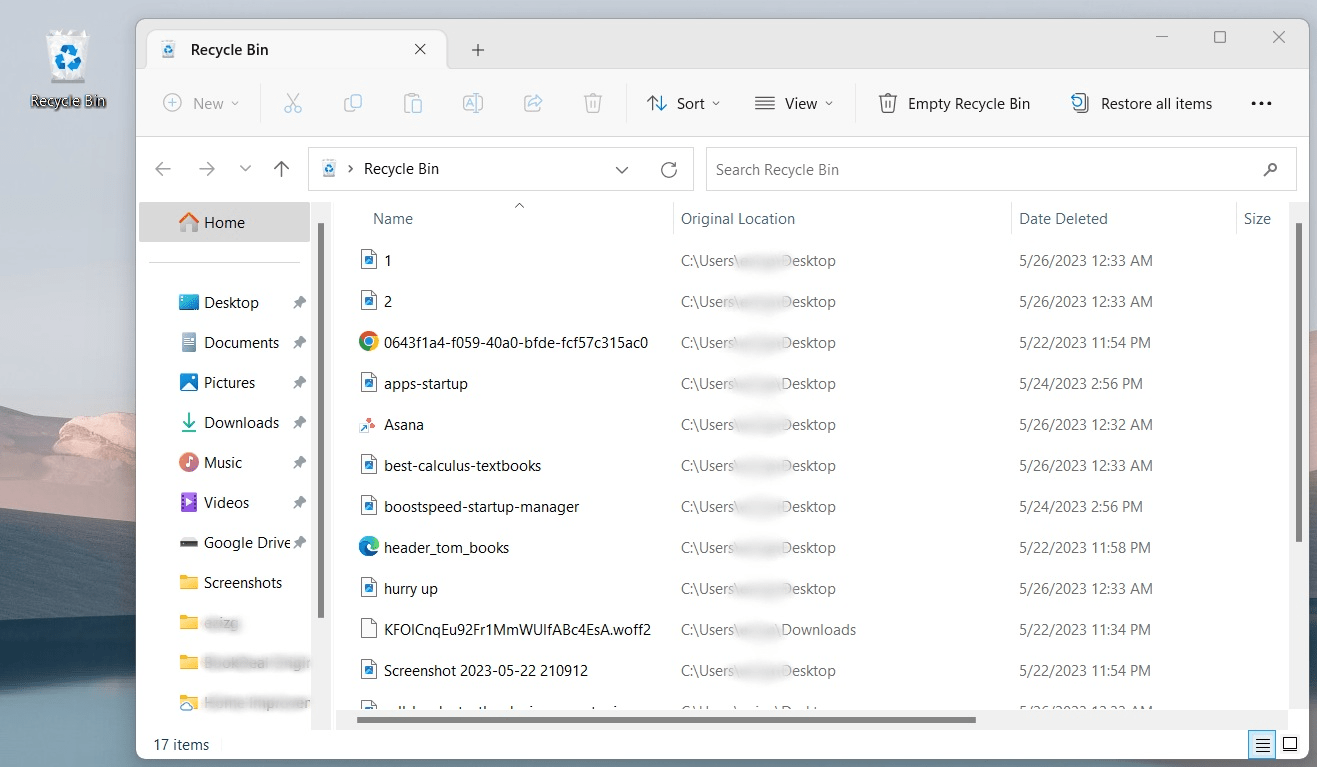 The Recycle Bin keeps your deleted files safe until you delete them. Then, if you don't need the files, you can delete them for more storage space on your PC. 
5. Temporary Files
These files, that are generated by programs, are usually unnecessary after the tasks they were linked with have been completed. So, they can free up a lot of space if you delete them. However, don't delete them if you'll still need them later.
6. Thumbnails
The system creates thumbnails, which are small preview images, to speed up the process of navigating through files. While deleting them may clean up Windows 10 storage space, keep in mind that the thumbnails might be generated again by the system if necessary.
7. Windows Update Cleanup
Once Windows updates are installed, system files from earlier versions can gather and take up a lot of space on your hard drive. If you choose this option, these files will be deleted, freeing space.
What Should You Choose: Recommendations
Selecting temporary internet files, downloaded program files, the recycle bin, and temporary files will yield the best results. However, these folders amass junk data, negatively affecting your storage capacity.
Use caution when deciding what to do with thumbnails and system error memory dump files. While it's true that erasing system files can save up space, it may affect system stability or cause temporary inconveniences.
So if you don't know what to delete in disk cleanup in Windows 10, follow the recommended tips. If you're not sure, contact an expert.
Related: Ways of Using Drive More Efficiently to Save Disk Space in Windows 10
How to Run Disk Cleanup on Windows 10?
Disk Cleanup is the tool you use if you're not able to use Windows Storage Sense or are using Windows 10. You can get rid of files like temporary ones, which can add up to gigabytes of data over time.
Follow the below steps for the Windows 10 disk cleanup: 
Press

Windows key

to open the search

Type in "

Disk Cleanup"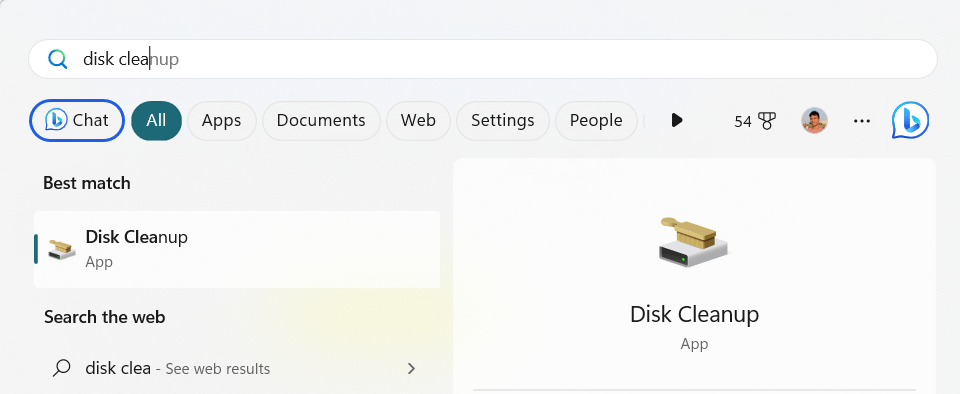 Hit Enter.

Choose the files you want to delete and click "

OK

."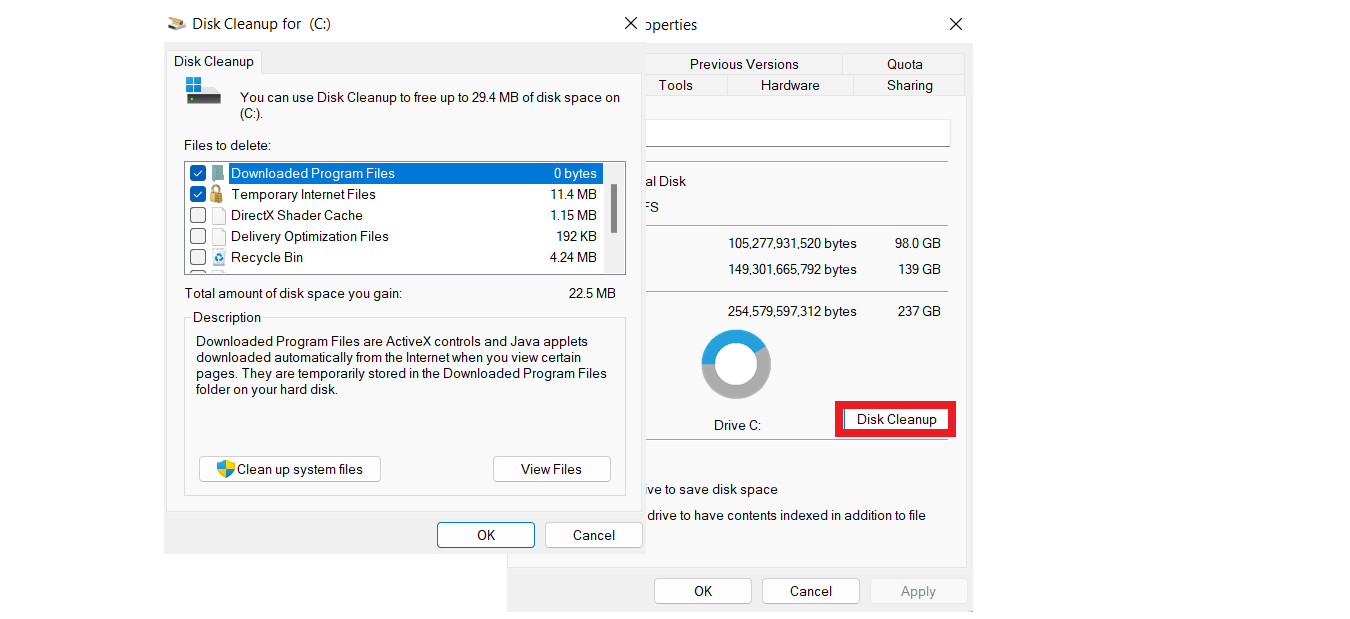 Another feature you can use is the "Clean up system files." Using this feature, you can eliminate all old Windows restore points except the current ones. Again, if you want to use this feature, make sure everything is working as it should before you do so. 
That's because you won't get them back when you erase them. So proceed cautiously. Below are the steps to use "Clean up system files." 
Click on "

Clean up system files

" 

Click on the "

More Options

" tab

Click on "

Clean up…

" under "

System Restore and Shadow Copies."
Additional Tips for Disk Space Management
While the Windows 10 disk cleanup tool can help you create more space, other, more advanced options are available. You can further maximize storage and keep your PC clutter-free by implementing these suggestions. 
Let's go through the tips on how to free up space on your PC:
1. Uninstall Unnecessary Programs
Removing unused programs can free up valuable hard drive space. Open the Control Panel or use the Windows Settings app to access "Apps & Features." Go through the list of installed programs and delete anything that's no longer needed.
You can also download the Auslogics BoostSpeed and use the "Multiple Uninstall" to automatically delete unnecessary programs. This eliminates a lot of clutter from the hard drive and speeds up the computer.
Also Read: How to Uninstall Programs on Windows 10/11?
2. Delete Large Files
Find the vast files and remove them. To find too large files, you can use either Windows File Explorer or Auslogics BoostSpeed. In addition, you should consider erasing unnecessary videos, backups, or downloaded files.
Also Read: How to Find and Remove Duplicate Files in Windows 10/11
However, you should proceed with caution to avoid deleting the necessary files.
3. Use Cloud Storage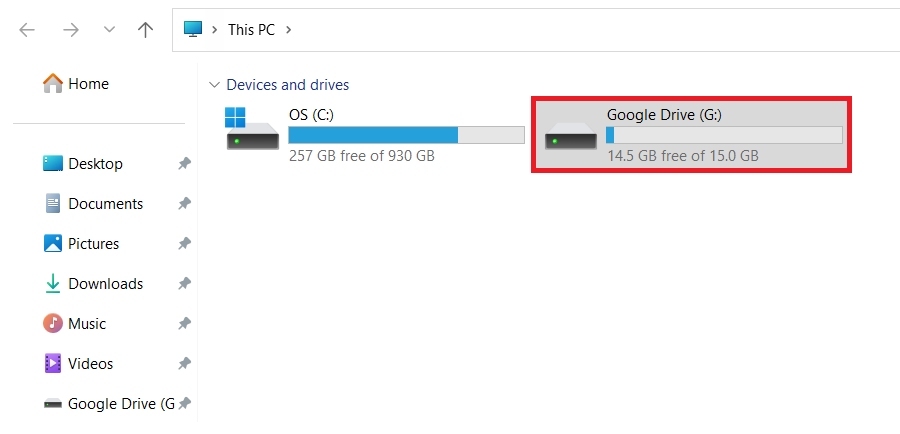 Use a cloud service like OneDrive, Google Drive, or Dropbox to back up your data and free up space on your PC. Store data in the cloud, such as documents, images, and media, and retrieve them at any time via the cloud services. 
Also Read: Basic Principles of Cloud Data Storage Security
In addition to freeing up space on your local devices, your files are available across numerous platforms.
4. Manage System Restore Points
If problems happen, you can always restore your computer to an earlier point, thanks to System Restore Points. However, these backups have the potential to eat up plenty of disk space.
You may change how much space they occupy on your disk or delete older restore points.
5. Regularly Empty the Recycle Bin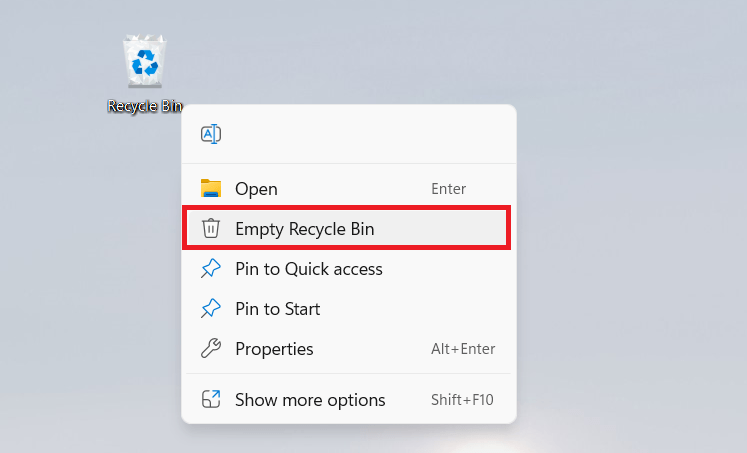 Disk cleanup often skips over emptying the recycle bin. Disk Cleanup is used even for files that have been deleted but not transferred to the recycle bin. Make it a habit to empty it regularly to make more room.
Conclusion
Windows disk cleanup is a powerful tool that helps you recover large amounts of space on your hard drive. In addition, you can optimize your computer's efficiency and ensure its smooth functioning by erasing temporary files, system error memory dump files, etc.
Deleting system restore points and compressing files, frees up even more space on your device. Disk Cleanup streamlines this process by giving a straightforward interface and control over which files are removed.
You can keep your system running smoothly and clutter-free by routinely using disk cleanup. You can also use Auslogics BoostSpeed to clean your hard drive and optimize your PC for better performance.
FAQs
Does Windows 10 have Disk Cleanup?
Yes. The Disk Cleanup tool is an integral part of Windows 10. You can free up storage space on your hard drive by removing unwanted programs with the disk cleanup tool.
How Do I Clean Up Windows 10 to Make It Run Faster?
You can use the disk cleanup to clean up your PC. But a more practical solution is to use Auslogics BoostSpeed. This program cleans up unnecessary files, defragments your registry, and runs routine maintenance.
Learn more about the program: Auslogics BoostSpeed 13: Get Your PC in Shape!
What Should I Delete With Windows 10 Disk Cleanup?
You can delete various files, such as temporary files, windows error reporting files, contents in recycle bin, Windows upgrade log files, etc. However, when deleting files, you must be cautious because it could affect your PC performance.
How Do I Free Up Disks on Windows 10?
You can run disk cleanup to delete unnecessary files. Another method is to uninstall any programs you don't need. You can also delete large files and copy them to external hard drives. Remember to check the file contents before deleting them to prevent accidental loss.