When Mr. Robot was released on Netflix, many people were alarmed by the various ways criminals can steal their sensitive information and data. After all, most of the scenarios presented in the show were inspired by actual cyber attacks. It is only natural to ask, "Can I protect my laptop from a cybercrime?" That said, there are many methods you can use to protect your PC, including using Auslogics Anti-Malware.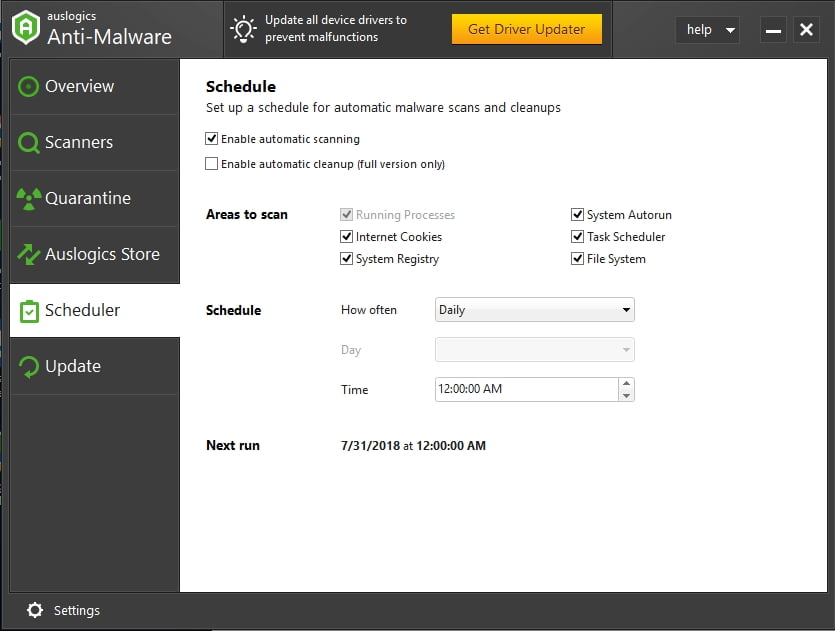 Many of us always worry about the security of our PCs. However, not all of us think too much about protecting our phones from cybercrimes. If you're wondering, "Can someone steal my phone number?", then the answer is "yes". They can use your number and pretend to be you. They will have the security codes sent to their phone, allowing them to gain access to your financial accounts and other secure services. Such crime is known as a 'port out scam'.
Of course, you'd want to know how to protect your devices from port-out scam. However, it is best that we explain what this scam is and how it works. In this way, you can gain leverage in protecting yourself.
Port Out Scam Explained
One of the biggest security problems of the cellular industry is 'port out scams'. If you're a target of a port out scam, a criminal obtains your phone number and moves it to another cellular carrier. This process, known as "porting," is designed to allow them to keep your number even when they switch it to a new carrier. So, the calls and text messages directed to your number will be sent to their own device instead of yours.
If you used your phone number as part of the two-factor authentication method for your bank accounts and other online accounts, a port out scam can be a big problem for you. Since the criminal will get the security code on their own phone, they can gain access to supposedly secure services and your financial accounts.
Understanding How a Port Out Scam Works
The port out scam is a lot similar to identity theft. Once a criminal has your personal information, they will be able to carry out this crime. They will ask your cellular carrier to move your number to a new phone. Of course, your cellular service provider will ask some security questions to verify the caller. However, in most cases, providing your social security number would suffice. This information should be private, but as we've seen, they've been leaked due to security breaches in many big businesses.
If they successfully switch your number to another phone, the calls and messages intended for you will be routed to their own device. To put it another way, you won't be able to receive messages and calls. Moreover, you won't have data service anymore.
How to Fight Mobile Number Port-Out Scams
It is important for you to learn how to protect your devices from port-out scam. One of the best ways to do this is by ensuring that you have a secure PIN set with your cellular service provider. Before criminals can successfully port your phone number, they have to be able to provide this secure PIN. Here are some security tips you can follow, depending on your cellular carrier:
AT&T – Make sure you go online and set a "wireless passcode" or PIN. Made up of four to eight digits, this PIN is different from the standard password you use to access your account. It would also be advisable to enable the 'extra security' feature. This makes your wireless passcode required in many kinds of scenarios.
Sprint – Go to the My Sprint website and provide a secure PIN. Aside from your account number, the PIN will be required when someone tries to port your mobile number. Like the wireless passcode for AT&T, this is different from the standard online account password.
T-Mobile – Contact the T-Mobile customer service and request for 'Port Validation' in your account. When a criminal tries to port your number, they must provide a new six-to-fifteen-digit password. Keep in mind that this cannot be done online. You can only add Port Validation to your account by calling customer support.
Verizon – You can set a four-digit security PIN by using the My Verizon app, going online, or by calling customer service. Make sure that your online My Verizon account also has a secure password. Keep in mind that this can also be used to port your phone number.
If your cellular service provider is different from the aforementioned, it is best that you contact customer support. Ask them how you can secure your account.
However, it is important to note that there are still ways to go around these security PINs. For instance, a criminal can still gain access to your online account and reset your PIN. They can call your cellular service provider and say, "I forgot my PIN." If they have enough personal information, they will be able to reset your PIN. As we all know, cellular service providers must have a method for people who forget their PIN to change it. Unfortunately, setting a secure PIN is the only way you can protect your phone number from porting.
On the other hand, big cellular networks are working together to beef up their security. They are developing the Mobile Authentication Taskforce, which can make it more difficult for criminals to pull off porting scams and other kinds of fraud.
Can you think of other ways to protect yourself from port out scams?
Share your ideas in the comments below!