Windows 10's ads and notification pop-ups are among its most annoying features. Microsoft continues to promote paid advertisements that show up at awkward moments and in different areas of the operating system. These little windows can distract you from work and cover content you're viewing.
Whether it's notifications about new apps, an update, or advertisements, you don't want to be constantly greeted by interruptions. And as it turns out, these pop-ups show up on paid and free versions of the operating system, even after Windows 11's introduction.
Thankfully, this article shows you how to stop pop-ups on Windows 10.
How to Get Rid of Pop-Up Ads on Windows 10
Fortunately, you can turn off the annoying pop-ups and ads using specific settings. The guides that follow will show you how to turn off different ads.
Let's get started.
Block Lock Screen Tips and Suggestions
Microsoft tries to improve your lock screen's aesthetics by serving you photos from Bing using the Spotlight feature. However, the random images come with texts to offer you "fun facts" related to the wallpaper. Windows could also sneak in advice to use a Microsoft account or switch to the Edge browser.
If you're uncomfortable with receiving details about the photo and additional tips and suggestions, you can make Windows display just the wallpaper without text. Follow these steps:
Right-click on the Start button in your taskbar and click on Settings.
Click on Personalization after the Settings app appears.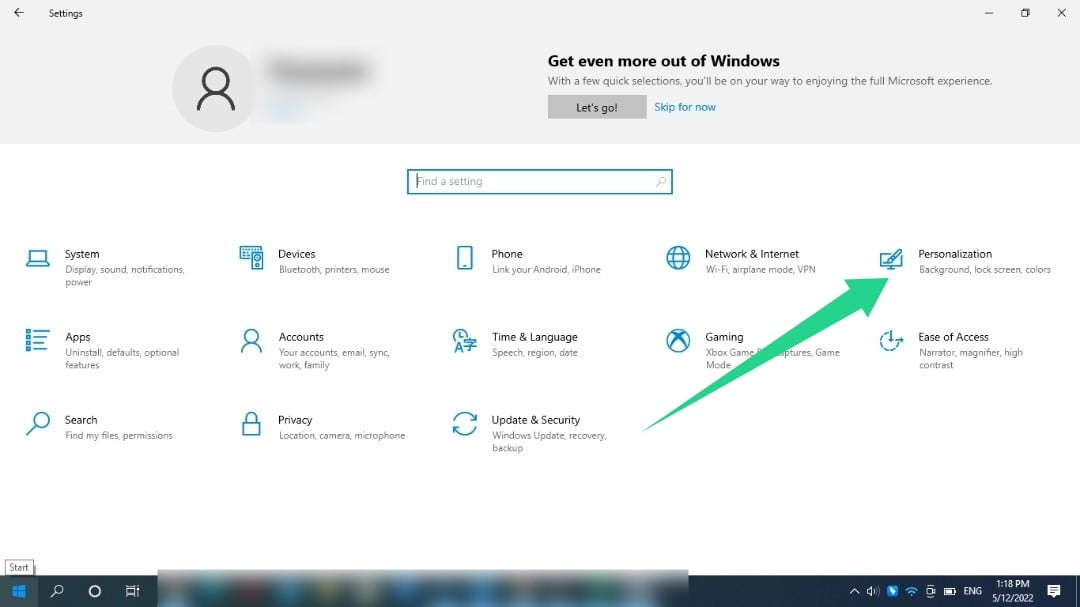 Go to the left side of the screen and click on Lock Screen.
Go to the right side of the screen and toggle off the "Get Fun Facts, Tips, and More."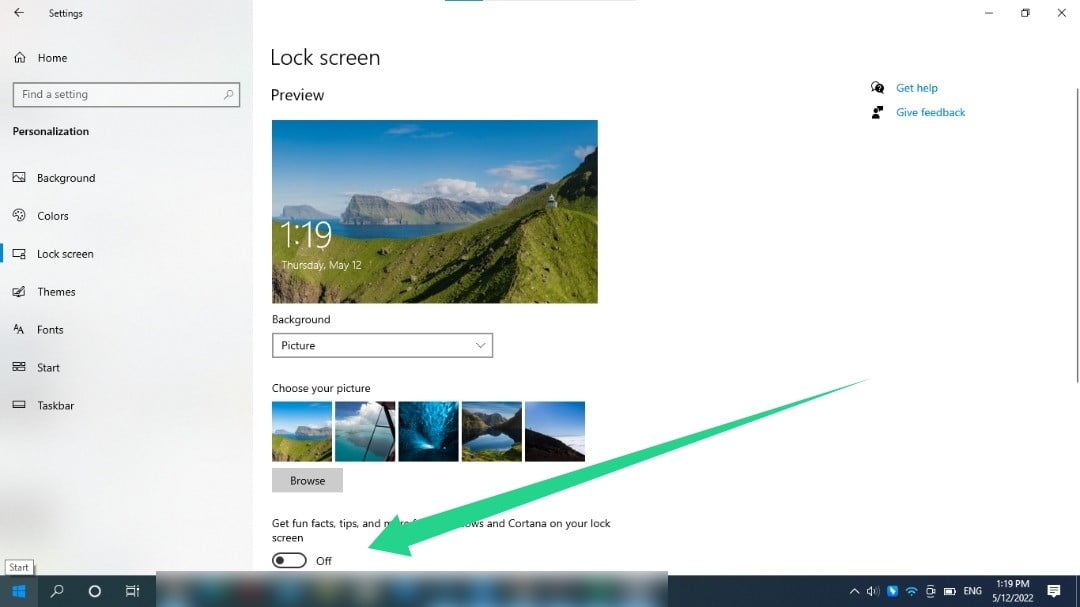 You may have to use a custom wallpaper for your lock screen before using Windows Spotlight to see the Get Fun Facts, Tips, and More setting.
Remove Promotions from Start Menu
Windows 10's Start menu contains live tiles and suggested apps. These "suggested apps" include Microsoft's applications like Skype and Edge. They also include games that you can get from the Microsoft store, such as Candy Crush and DragonML. You can disable the suggestions using the following settings:
Right-click on the Start button in your taskbar and click on Settings.
Click on Personalization after the Settings app appears.
Go to the left side of the Personalization screen and click on Start.
Head to the right side of the screen and toggle off the "Show suggestions occasionally in Start" option.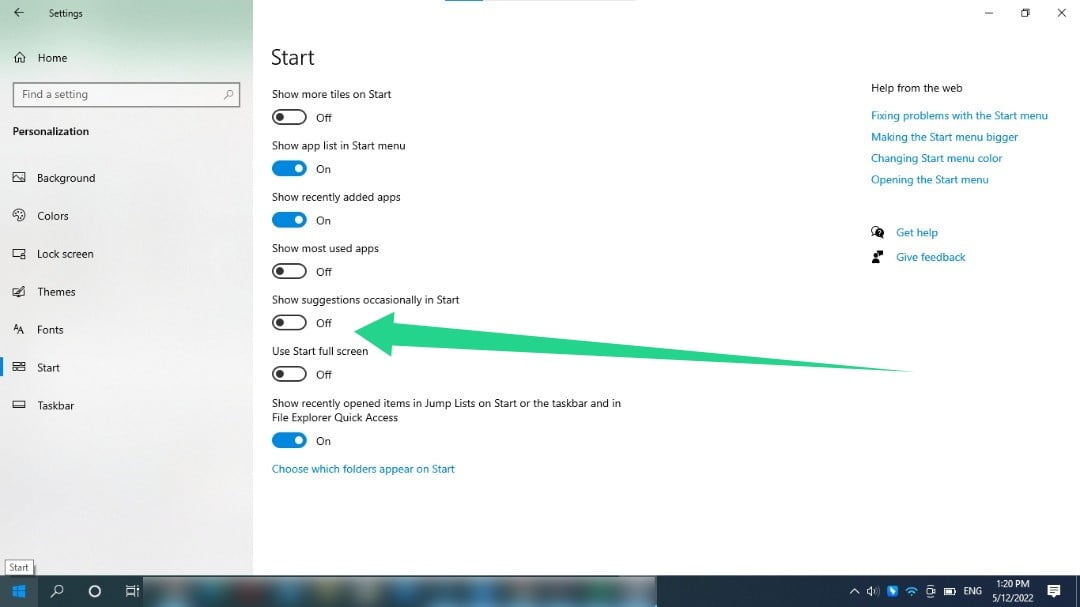 You can also turn off pre-installed live tiles stuck on the Start screen. Right-click on the tile, hover your cursor over the More option, and click on Turn Live Tile Off.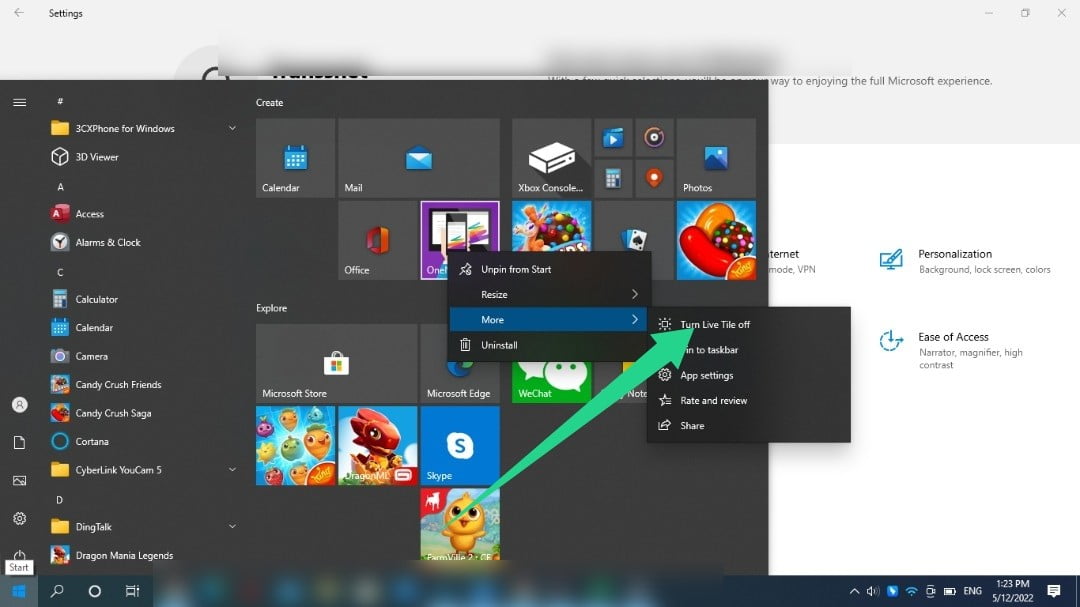 If the live tile represents an installed app, you can right-click it and select Uninstall.
Extra Tip: You may also see pre-installed applications you don't need. These include Candy Crush, Instagram, and Twitter. You can remove them by searching for them in Start, right-clicking their icons, and selecting Uninstall. Then, follow the prompts that show up to complete the uninstallation process.
Remove Notification and Taskbar Ads
Windows sends ads and tips that pop out like regular Windows notifications. They show you how to use different Windows features and set up specific apps. You'd be able to view these notifications via the Actions Center (now Quick Settings interface).
Microsoft also promotes apps like Edge through the taskbar. Follow the guide below to disable these ads and pop-ups:
Use the Win + I shortcut to launch the Settings app.
After Settings shows up, click on System.
Select Notifications and Actions on the left side of the screen.
Next, uncheck the box beside "Get tips, tricks and suggestions as you use Windows."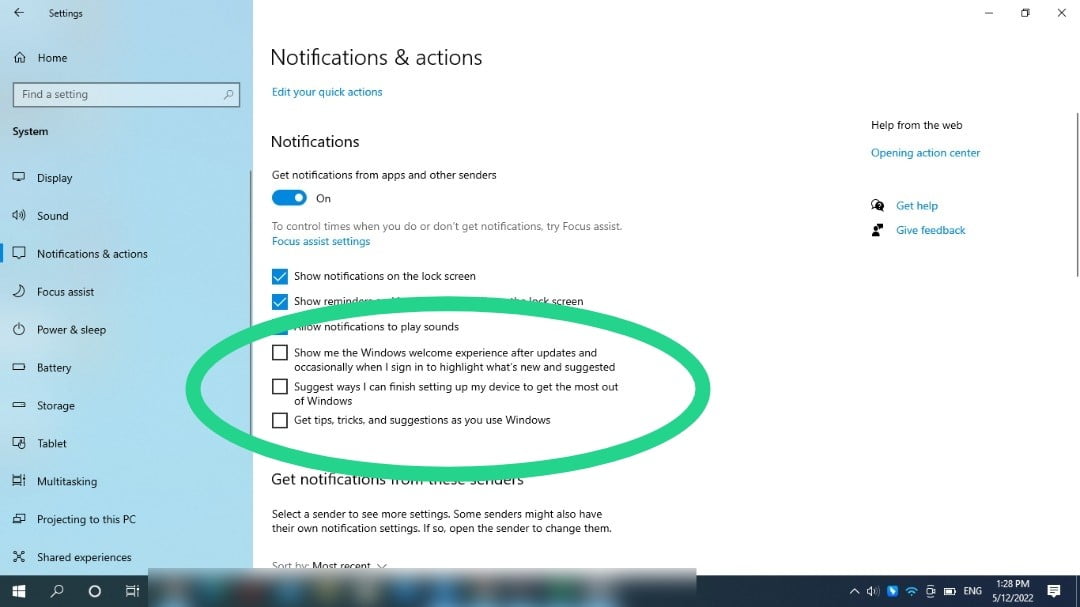 You can also uncheck other options such as "Suggest Ways I Can Finish Setting Up My Device" and "Show Me the Windows Welcome Experience."
Use the Registry Editor
You can also turn off Windows 10 notifications by tweaking the operating system's registry. You should be careful while using this option as the registry is sensitive, and the wrong setting can cause serious damage. If you're not comfortable around the Registry editor, skip this method or get an expert to assist you.
You should also consider backing up the registry before applying the changes we're about to show you. Follow these steps:
Launch the Run app using the Win + R hotkey.
Type "regedit" in the Run text box and tap your Enter keyboard button.
Click on Yes.
Click on File >> Export once you see the Registry Editor.
After the Export Registry File dialog opens, select All under Export Range and enter a file name, and click on Save.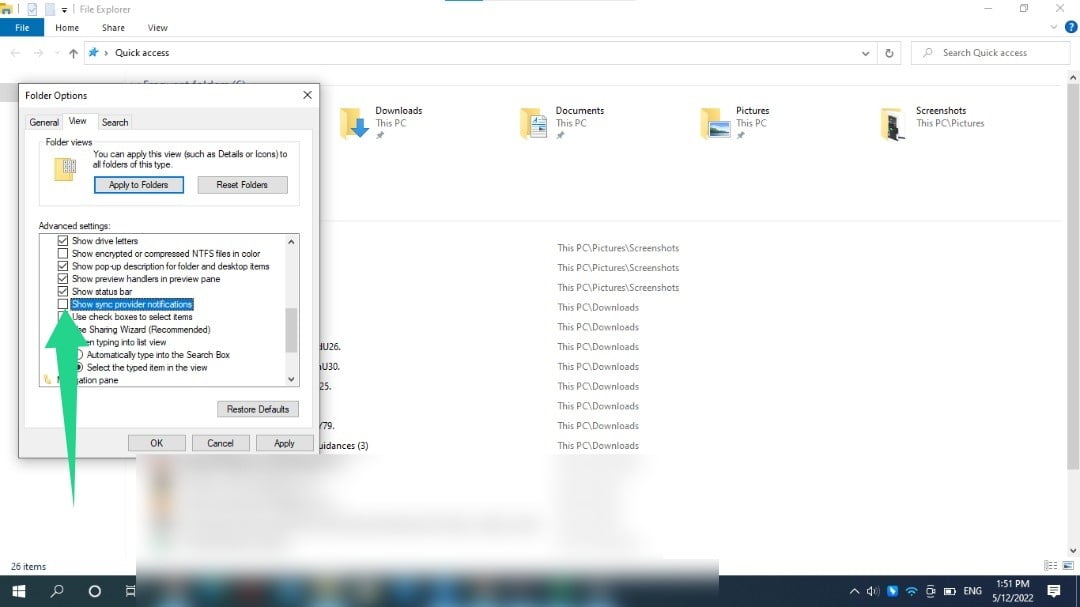 Open the Registry Editor, head to the left pane, and navigate to the following key:Now, follow these steps to turn off notifications:
HKEY_CURRENT_USER\Software\Microsoft\Windows\CurrentVersion\PushNotifications
You can copy and paste the key into your Registry Editor's address and hit Enter.
Now, go to the right side of the screen and double-click the ToastEnabled After the Edit DWORD Value dialog opens, enter 0 in the Value Data text box and click on OK.
Tip: Sometimes, you may need to declutter your system registry as uninstalled apps may leave unwanted keys behind. These keys, alongside other corrupt keys, can cause configuration issues and slow down your system. Now, finding these keys and fixing them is an uphill task, even for an expert. However, you can use specialized tools like Registry Cleaner and Registry Defrag to remove the keys and optimize your system registry.
RECOMMENDED
Resolve PC Issues with Auslogics BoostSpeed
Besides cleaning and optimizing your PC, BoostSpeed protects privacy, diagnoses hardware issues, offers tips for boosting speed and provides 20+ tools to cover most PC maintenance and service needs.
FREE DOWNLOAD
Get Rid of File Explorer Ads
As it turns out, Microsoft didn't spare File Explorer from ads. The company promotes services like Office 365 and OneDrive where you explore your hard drive and files. Thankfully, you can turn off these promotions. Here's how:
Launch File Explorer. You can use the Win + E shortcut or right-click the Start button and click on File Explorer.
Go to the top of the File Explorer window, click on View, and select Options.
Go to the View tab in the Folder Options dialog box.
Scroll down under Advanced Settings and uncheck the "Show sync provider notifications" box.
Select Apply and click on OK.
Disable Targeted Advertising
Your computer has an advertising ID used to track your interests and push streamlined ads within specific programs. You can turn off this setting to prevent Windows from gathering information on you. Follow these steps:
Use the Win + I shortcut to launch the Settings app.
Click on the Privacy icon when the Settings app shows up.
Under the "Change privacy options" page, turn off the switch for "Let apps use advertising ID to make ads more interesting to you based on your app activity (Turning this off will reset your ID.)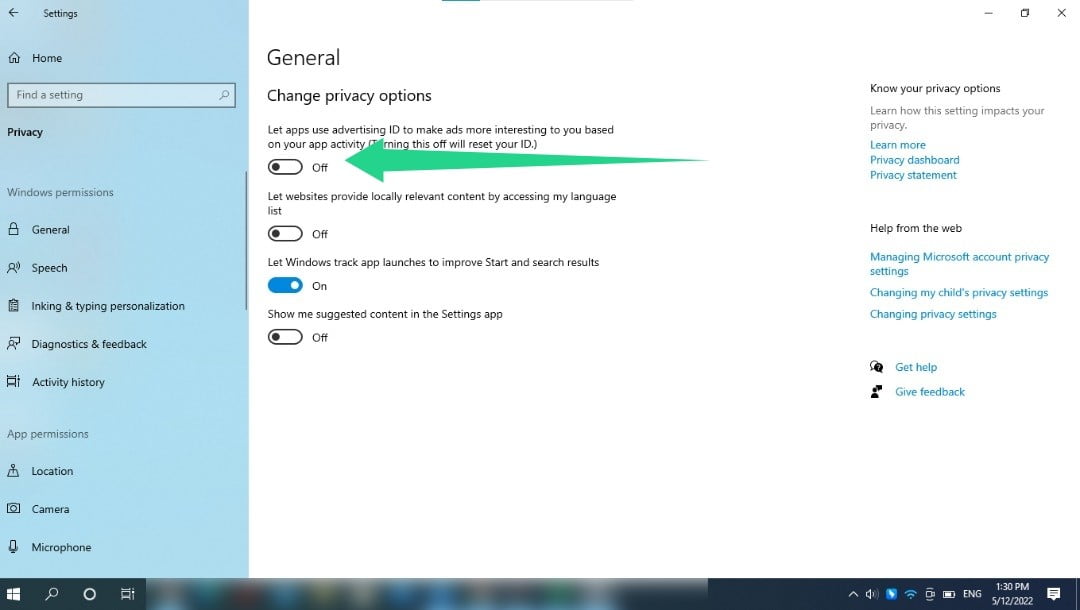 Stopping Browser Pop-Ups
Sometimes, websites send intrusive pop-ups while you're browsing. You can disable these pop-ups alongside annoying redirects in your browser's Settings interface. Let's show you how to do that in Google Chrome, Mozilla Firefox, and Microsoft Edge.
Chrome:
Launch Chrome and click on the three dots menu in the top-right corner.
Click on Settings.
After the Settings page opens, go to the left side and click on Privacy and Security.
Click on Site Settings under Privacy and Security.
Scroll through the Site Settings page and click on Pop-Ups and Redirects under Additional Permissions.
Now, select "Don't allow sites to send pop-ups or use redirects."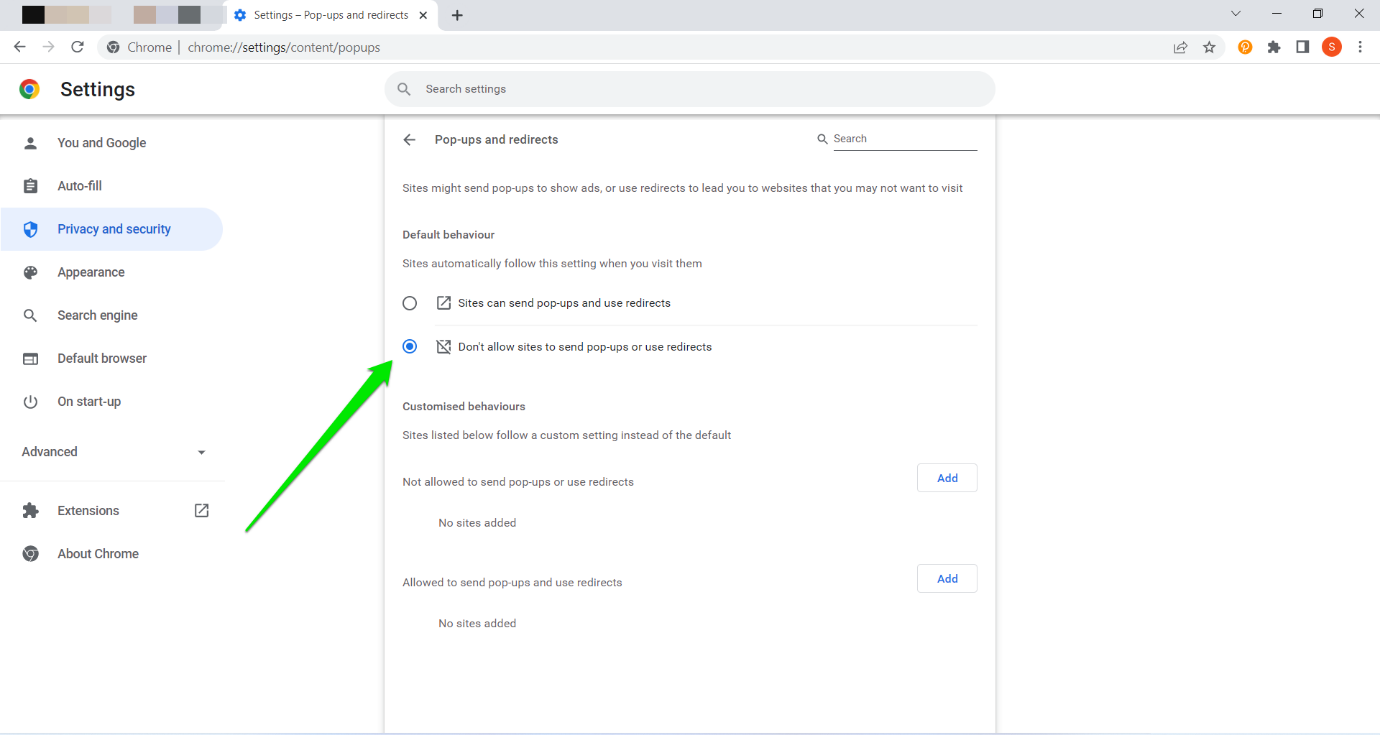 Firefox:
Launch Firefox and click on the three horizontal lines in the top-right corner.
Click on Settings
Select Privacy and Security in the left pane of the Settings page.
Go to the right and scroll down to Permissions.
Check the box beside "Block pop-up windows."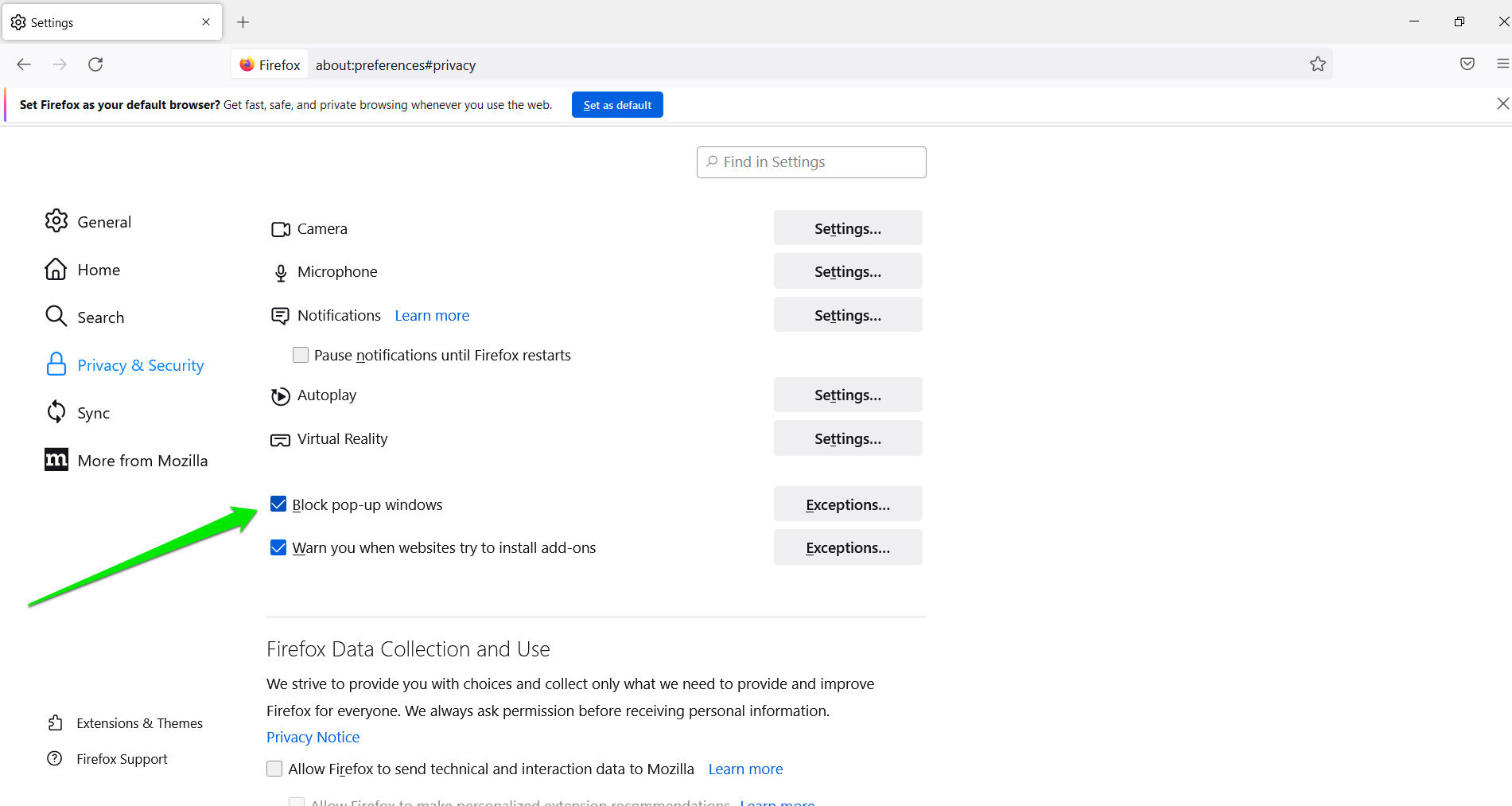 Microsoft Edge:
Launch Microsoft Edge and click on the three dots in the top-right corner.
Select Settings.
Go to the left side of the Settings app and click on Cookies and Site Permissions.
Scroll down under Site Permissions and click on Pop-Ups and Redirects.
Toggle on the Block switch.
You can also click on the Notifications option under Site Permissions to manage how websites send you notifications.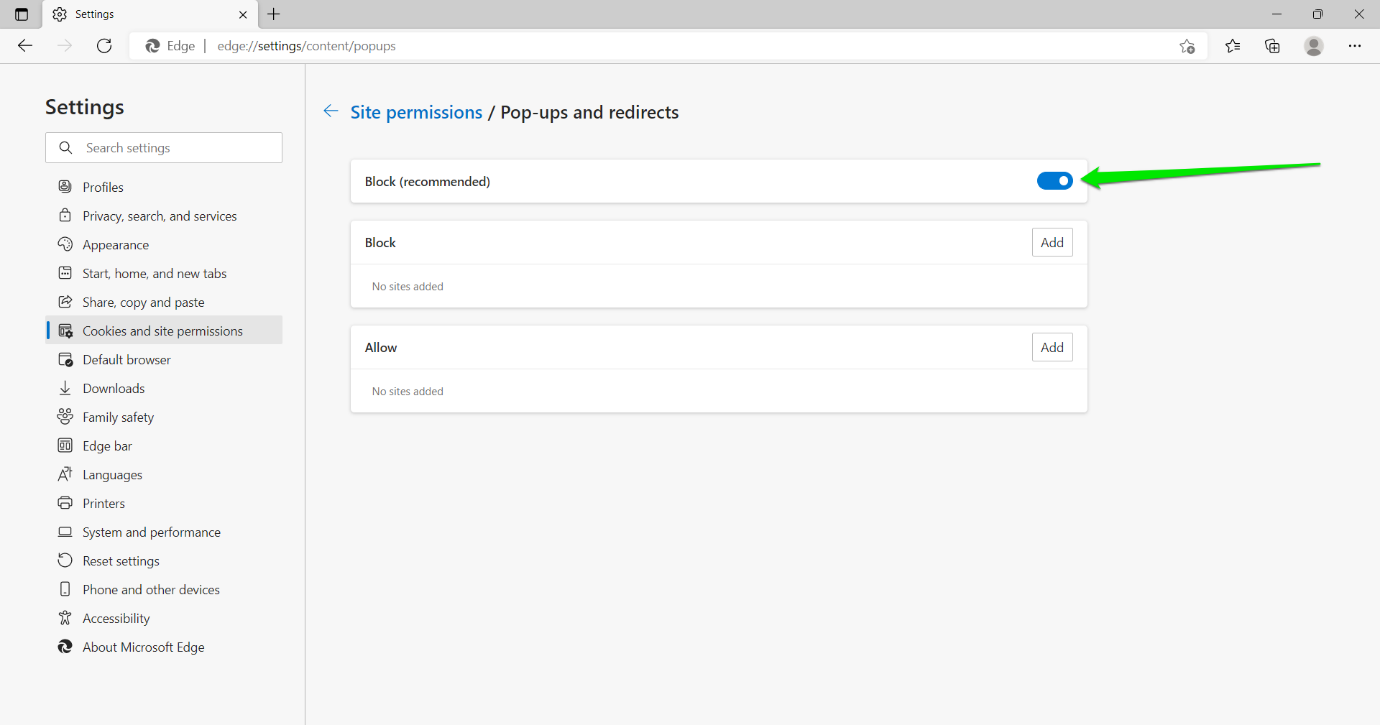 Conclusion
That's how to get rid of pop-up ads on Windows 10. If you need these pop-ups in the future, you can follow the methods above and reverse the settings you applied.