Using a PC with powerful specifications does not guarantee that you'll always enjoy high performance. That's because Windows' way of handling software affects every PC's speed over time.
Whenever you install an application, it scatters traces of itself throughout your system. Many programs also create temporary files they use for a while that ultimately become useless but aren't deleted. And when you uninstall applications, some leftover fragments continue to weigh your PC down.
Those are the reasons you notice your computer losing its original speed after a few months or years.
If you're experiencing this issue, it's not because your hardware is degrading. You just have some house cleaning to do. In addition, you can tweak some system settings and carry out routine maintenance to speed up Windows.
You'll find steps on how to fix a slow computer in this article.
That said, specialized software programs can help you remedy slow computer performance. We'll show you the best options to go for.
Auslogics BoostSpeed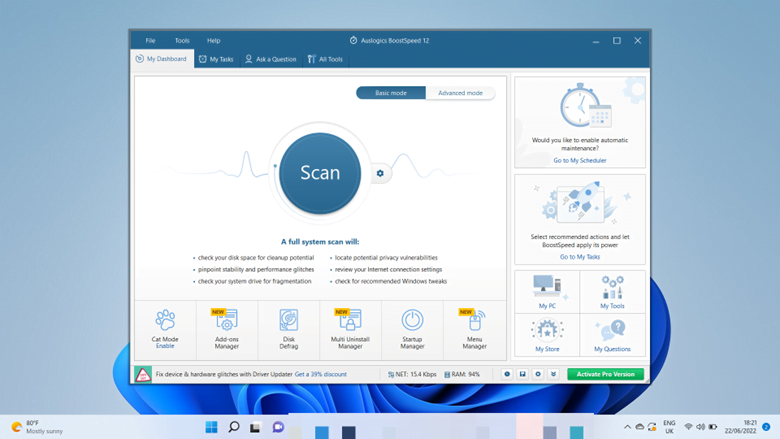 Auslogics BoostSpeed is designed to regularly scan your entire system to locate junk files, causes of application or system crashes and glitches, and speed-reducing problems.
RECOMMENDED
Resolve PC Issues with Auslogics BoostSpeed
Besides cleaning and optimizing your PC, BoostSpeed protects privacy, diagnoses hardware issues, offers tips for boosting speed and provides 20+ tools to cover most PC maintenance and service needs.
FREE DOWNLOAD
The junk files include web browser cache, temporary files, leftover Windows Update files, unused error logs, unneeded Microsoft Office cache, temporary Sun Java files, and lots more.
The application also comes with other built-in tools. These tools include a registry cleaner and a data protection module.
The registry cleaner carefully scans for and removes invalid entries and corrupt keys from the registry that uninstalled applications may have left over.
The privacy protection module helps safeguard any sensitive private information stored on your hard drive. In addition, it eliminates any chance of spyware gaining access to the drive.
That's not all. BoostSpeed also has other integrated tools that help you tweak system settings that may slow down your PC. For example, you can use it to adjust internet connection settings to boost download speed, ensure faster browsing, and enjoy better video/audio call quality.
Auslogics BoostSpeed is compatible with Windows 10 and 11. You can configure it to run automatic maintenance from time to time or choose manual maintenance sessions.
Revo Uninstaller
While Windows helps you remove programs without fuss, pieces of uninstalled applications may be left behind. And these leftovers can drag down your system in the long run.
Revo Uninstaller is a specialized uninstaller that completely removes applications and their leftovers. The tool can help you scan for existing pieces of uninstalled apps and remove them. It also has a real-time monitoring utility that enables you to check for changes. In addition, it comes with additional clean-up tools to get rid of unneeded files.
While you can use the program for free, advanced features like browser extension and system application removal, extended leftover scanning, and real-time monitoring are exclusive to the paid versions.
Auslogics Disk Defrag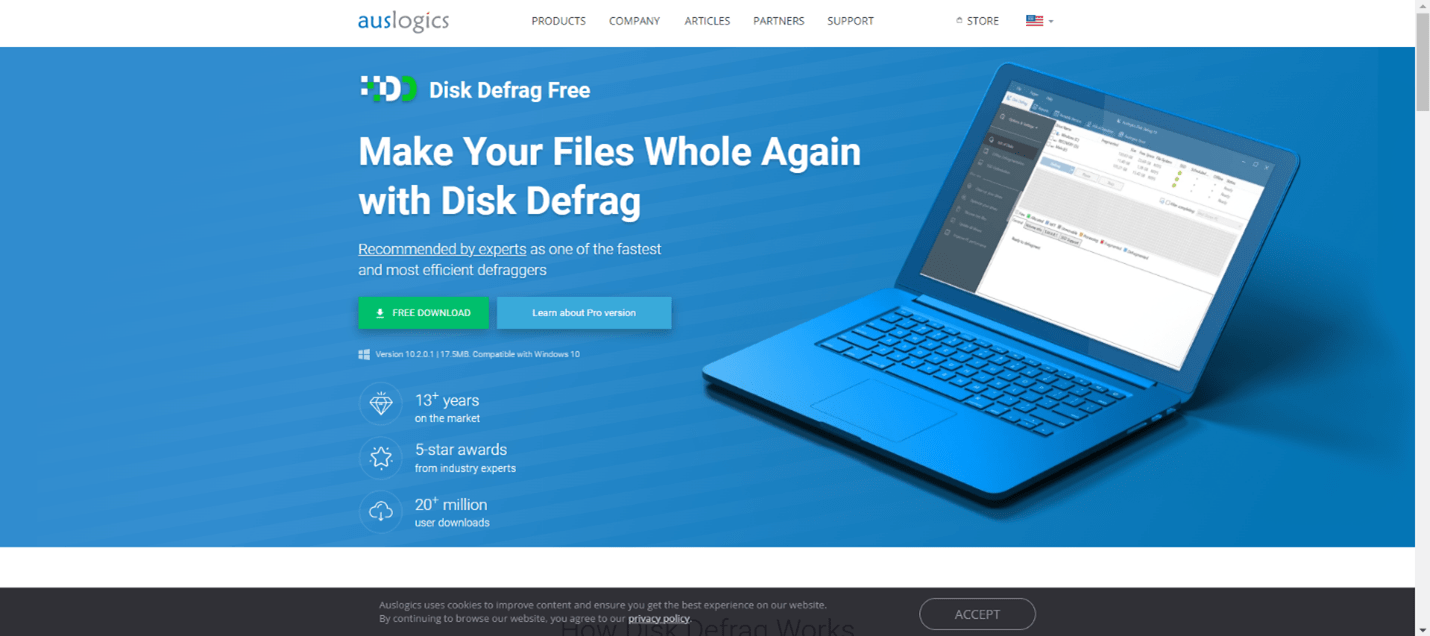 Hard disk drives become considerably slow when they're fragmented. Hard drives, by default, store files contiguously. That is, they place pieces of files one after the other on the disk.
However, new spaces open up as you delete and write new files. As a result, the drive will scatter file pieces across different sectors because it has to fill up the newly opened spaces. Over time, the computer will have to use many resources to track scattered pieces of files, causing performance lags.
That's where defragmentation comes in. Auslogics Disk Defrag is one of the most advanced disk defragmenters, as it comes with features not included in Windows' native defragmentation tools. In addition, it's known for its speed and UI customization features.
You can use the tool to defrag your hard drive in under 10 minutes. You can also see the files affected by fragmentation with their location on the disk map.
Additionally, you can save time by defragging only the files and folders you want to defragment.
Lolo System Mechanic
Lolo System Mechanic is a PC optimization tool that helps you identify and fix issues causing system slow-downs.
You can run quick and deep scans to determine different kinds of problems.
The quick scan looks for common problems such as temporary files and browser cache, while the deep scan runs a more advanced search and can bring back results, including temporary system files.
The tool also includes malware protection, secure file deletion, and data recovery tools.
PC Decrapifier
This tool helps you get rid of useless junk, especially applications loaded on your system by manufacturers. Sometimes, you may install programs that come with other software that you don't need.
When you install PC Decrapifier, it will scan your computer and list programs it believes you should get rid of.
Auslogics Duplicate File Finder
You may have saved some large files in different folders, taking up lots of system space.
Thankfully, you can use Auslogics Duplicate File Finder to locate and remove these files. The tool is absolutely free and uses an advanced algorithm to make the process simple.
The search parameters also make things easier as you can specify file types.
Piriform CCleaner
Piriform CCleaner is another clean-up tool that checks for and removes junk files and other system-slowing elements. It displays scan results in such a way that you have an idea of the category of files that it is removing.
The program also comes with other tools such as drive wipe, disk defrag, and system restore.
Razer Cortex
Razer Cortex is built with gamers in mind. It helps optimize and tweak the system to boost frames per second. It comes with two main tools: the Game Booster and System Booster.
The game booster defragments gaming files on hard disk drives and kills off background processes. The system booster cleans up junk files, the system cache, and browser history.
Auslogics Driver Updater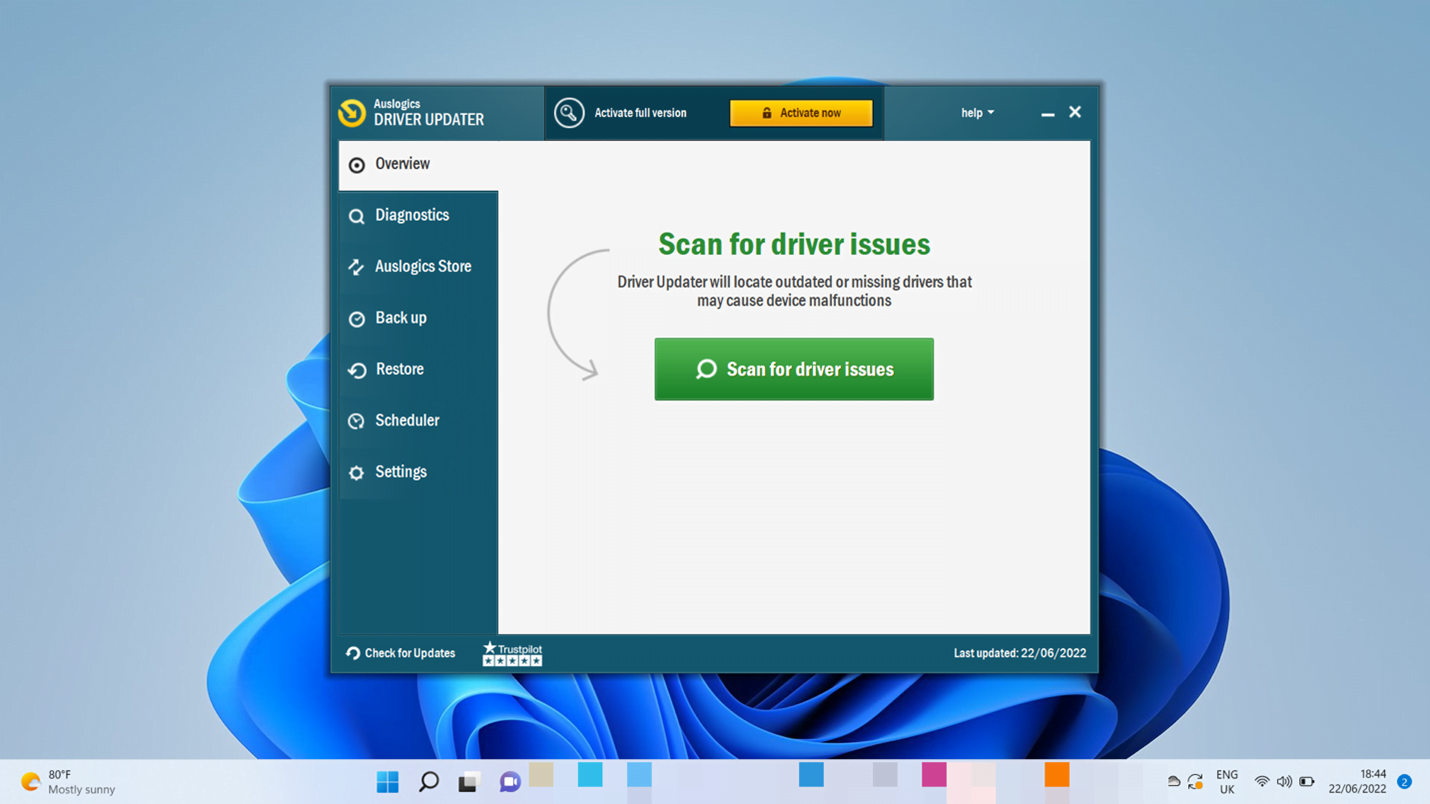 Drivers are the communication interfaces between your operating system and your computer's hardware. Your system could suffer performance problems if any system driver is outdated or corrupt.
With Auslogics Driver Updater, you get to scan all your device drivers and update those that are outdated or damaged. The program downloads and installed updated manufacturer-approved drivers.
You can configure it to run scheduled driver update scans and its full version can update multiple drivers simultaneously.
Ashampoo WinOptimizer
Ashampoo WinOptimizer is another hard drive and Windows optimizer that carries out straightforward clean-ups. You can use the one-click fix option to run a quick scan and clean-up or use corrections and filters to narrow scan parameters and options.
The tool fixes broken registry keys, deletes junk files, and gets rid of bloated browser cache and cookies.
Conclusion
You PC needs regular housekeeping and thankfully there are plenty of programs and tools that can help you out and even do the whole job for you. You can compare different options and even try out some free trials before deciding what works for you.