Technology is both a blessing and a curse. It helps us accomplish most of our daily tasks with ease. On the other hand, it can also make us utterly dependent. If we lose our Internet connection or if our computer crashes, we easily call it a day. Thankfully, the Internet itself has the answer to our tech-related woes.
If you encounter the tcpip.sys error on Windows 10 or other Windows operating systems, you do not have to panic. There are many other users who have encountered this problem as well. Needless to say, there are several solutions available to you. So, keep on reading if you want to know how to fix tcpip.sys error.
What is tcpip.sys error on Windows 7, Windows 8, Windows 10?
Tcpip.sys is one of the SYS files that came with the Windows security updates which Microsoft released on April, 2011. When SYS file errors occur, they are typically caused by corrupted drivers or faulty hardware. It is worth noting that the tcpip.sys file plays an important role in various Windows functions, including the April 2011 Security Release ISO Image. So, when this SYS file gets damaged or corrupted, it can result in critical system errors like the blue screen of death (BSOD).
Solution 1: Resetting TCP/IP
In some cases, the tcpip.sys error on Windows 10 happens when different processors receive the TCP segments. As such, the first thing you should try to do is to reset the TCP/IP driver. Simply follow the steps below:
Press the Windows Key+S on your keyboard.
Inside the search box, type "cmd" (no quotes).
In the results, right-click Command Prompt and select Run as Administrator.
Inside the Command Prompt, paste the following command:
netsh int ip reset c:\resetlog.txt
Note: You can paste the following command if you do not prefer to assign a directory path for the log file.
netsh int ip reset
Once you've pasted your chosen command, press Enter.
After making the change, restart your computer.
Go back to what you were doing and check if you've removed the tcpip.sys blue screen error.
Solution 2: Updating the network card drivers
If you cannot resolve the
problem yourself, you can
ask our certified PC technicians for immediate assistance in the
chat
right on this page.
We've already mentioned that the tcpip.sys blue screen of death has something to do with the TCP/IP driver. So, if you've tried the previous solution and it still did not fix the error, you can try updating your network card drivers. You can either manually do this or use a one-click solution like Auslogics Driver Updater.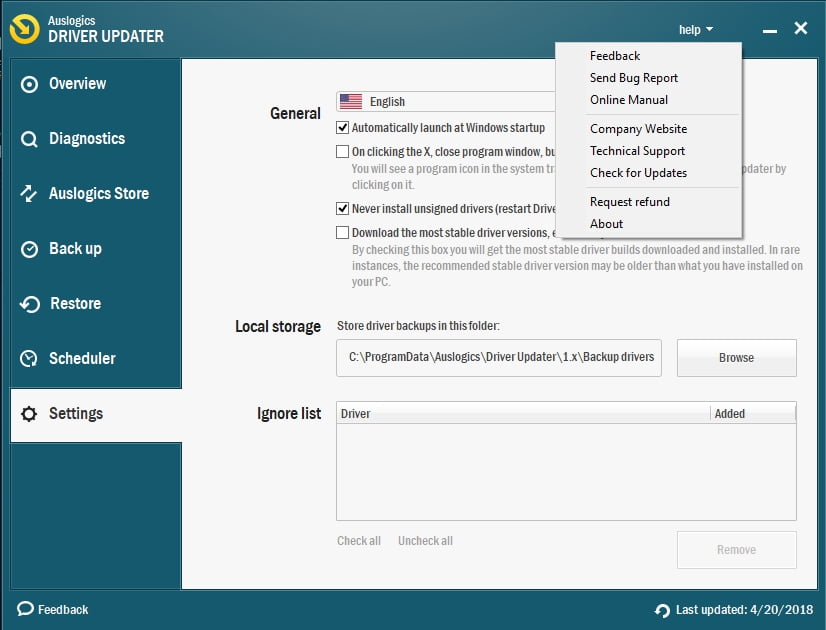 Do remember that manually updating your network card drivers will take a lot of your time. It requires finding the exact version that's compatible with your operating system. This is not an easy feat because you will find tons of driver installers on the manufacturer's website.
This is why we recommend using Auslogics Driver Updater. What this tool does is automatically detect your operating system, find the appropriate driver, and install it for you. Just by clicking a button, you will be able to update your network card drivers to their latest manufacturer-recommended versions. Consequently, you will get rid of tcpip.sys error.
Solution 3: Disabling web protection
It may sound strange, but many users who have encountered blue screen problems have tried this method. What they did is simply disable the web protection feature in their anti-virus software. If you do not know how to do this, we recommend going to the manufacturer's website of your anti-virus tool and look for the instructions.
Have you tried our solutions and yet the error persists?
Comment below and let us help you solve the problem.