Windows users are still excited about Windows 11, and some of them are already running the OS through the Insider Program.
While Windows 11 comes with significant UI and operational changes, Microsoft promises compatibility with apps that worked on Windows 10.
You can find out how to get Windows 11 here.
Because the new OS is currently in its beta testing phase, with preview builds being released through the Dev channel of the Windows Insider Program, users will experience some bugs.
Possible glitches are what keeps some users away from the new operating system as they wonder if some of their applications and Microsoft services will work on Windows 11.
One of the questions users keep asking is, "Can I use Office 365 with Windows 11?"
In today's article, you'll find out if Windows 11 supports Microsoft 365 (formerly Office 365), how to subscribe to the service, and how to get your hands on the new visual update for Office apps.
Does Windows 11 Come with Microsoft Office?
Users with Windows 10 licenses can run Windows 11 for free. However, if you want to access Microsoft 365 apps and services, you need a Microsoft 365 subscription. If you'd already subscribed before joining Windows 11, your access will be intact.
Since you'll be upgrading to Windows 11 via the Windows Insider Program, you can migrate with all your existing applications unless you want to perform a clean installation.
To answer the question, the new OS doesn't come with Microsoft Office built in. Instead, you'll have to install the program yourself.
To install Office 365 (Microsoft 365), head to the Office website and log into your account. Then, click on the Install Office drop-down and select an installation method.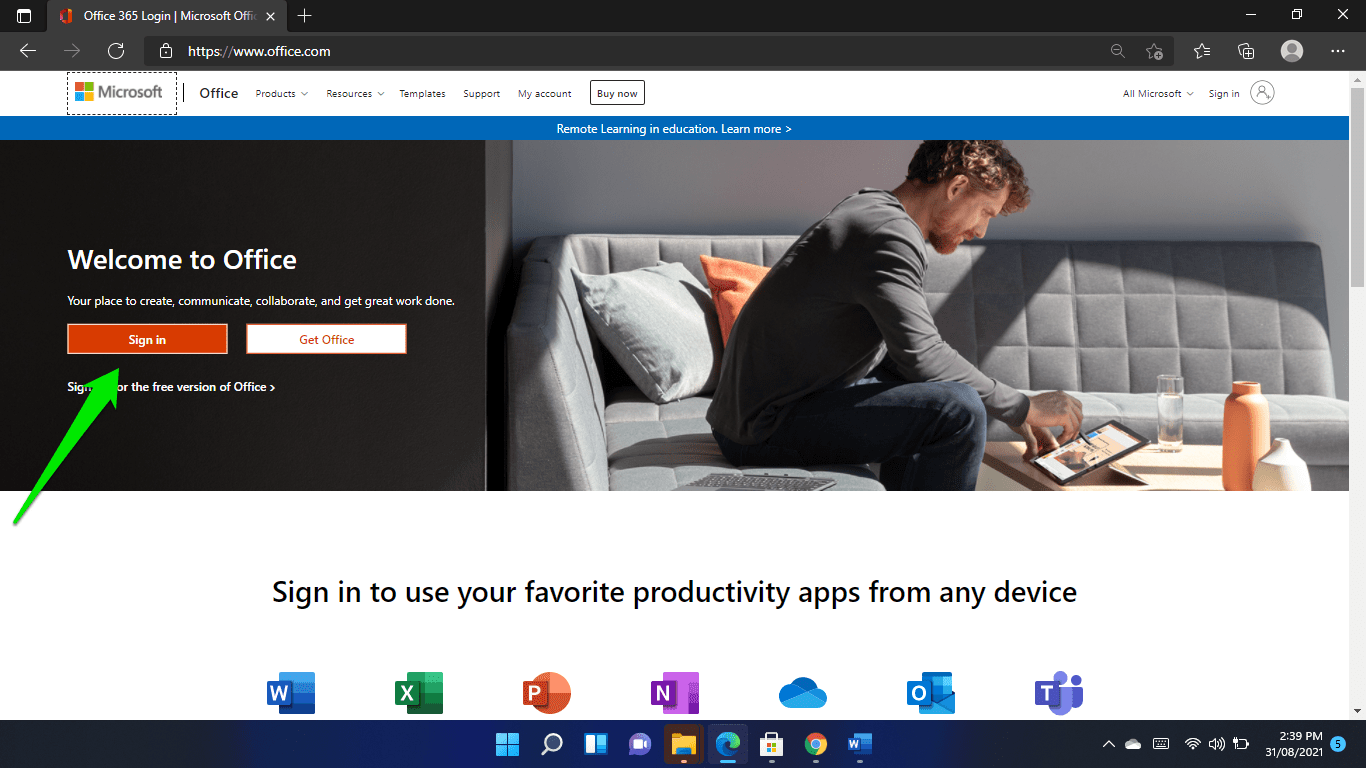 How to Get the New Microsoft Office on Windows 11
Back in June, Microsoft teased a new visual refresh for Office after introducing Windows 11. The new Office look is meant to "shine" on Windows 11. However, it will also be available to Windows 10 users.
The redesigned interface will blend with Windows 11's theme, supporting rounded corners and Fluent Design. It also promises a natural, simple, and consistent user experience across other apps on your Windows PC.
You have to be part of the Office Insider program to get the app, and you need a Microsoft 365 subscription to join the program.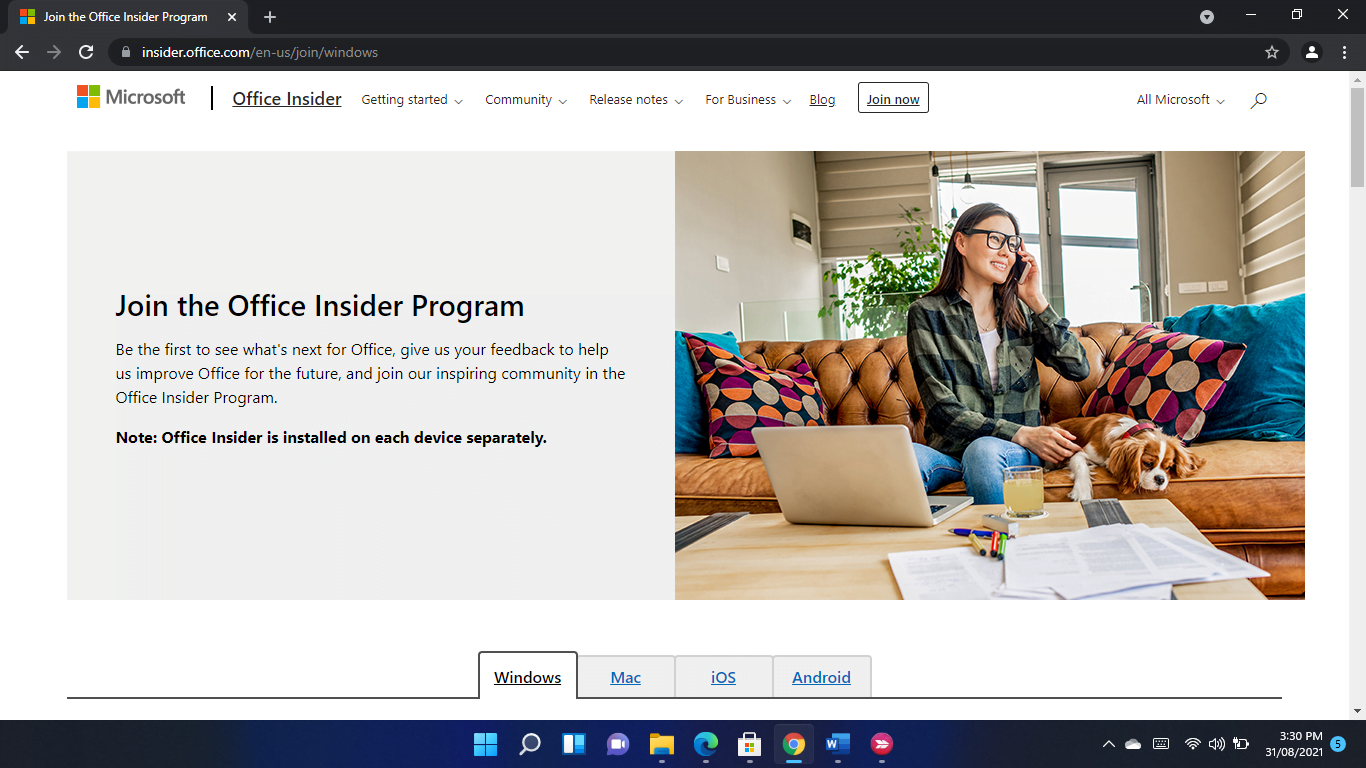 So, if you don't have a subscription, head to the Microsoft 365 website and choose a plan. Then, log in to your Microsoft account on the next page if you're not logged in.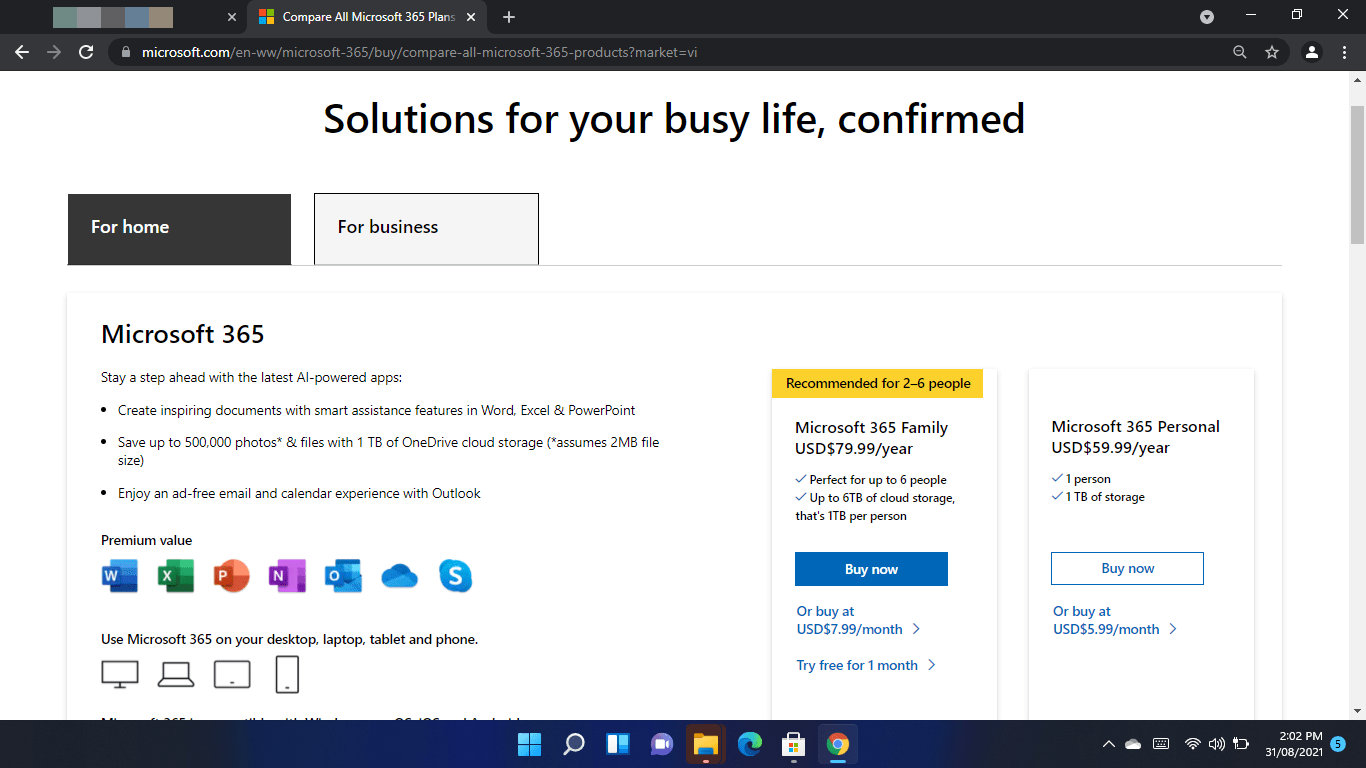 After that, choose a payment method, then get your subscription.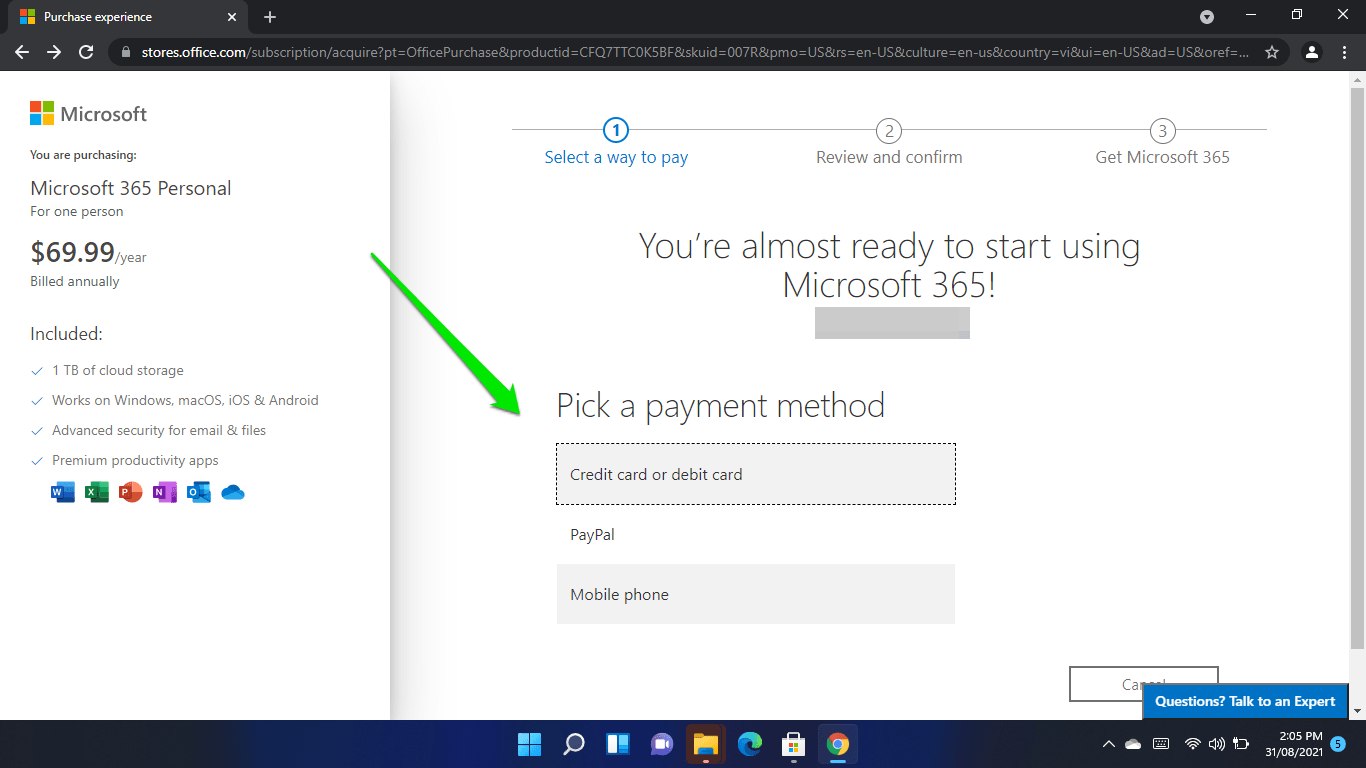 After subscribing to Microsoft 365, head to the Office website to download and install Office 365.
If you already have the suite, launch any Office application and click on Account in the left pane of the first page. If a document is open, click on File in the top-left corner and select Account.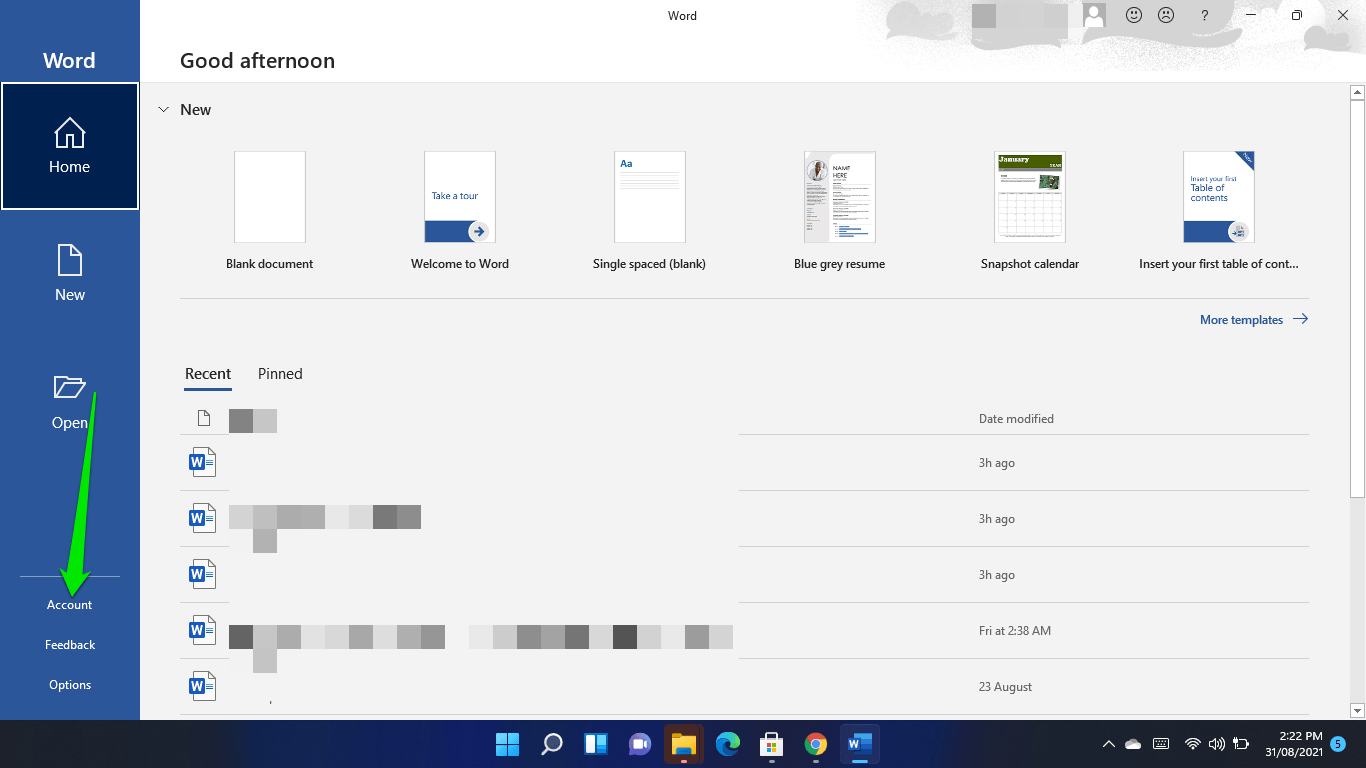 You're eligible for Office if you see Microsoft 365 under Product Information.
You can click on the Office Insider drop-down and select Beta Channel once you confirm your eligibility. Make sure you check the "Sign me up for early access to new releases of Office" checkbox in the Join Office Insider dialog window. Agree to the terms and conditions, click on OK, and select Yes if the User Account Control dialog shows up.
Microsoft also announced an Office version for ARM64-based devices, such as the Galaxy Book S and Surface Pro X. In addition, the new Office will support 64-bit add-ins, using Microsoft's new ARM64EC (ARM64 Emulation Compatible) technology.
Only users running Windows 11 on ARM64 devices can install this new Office version. And since the product is still in its beta testing phase, it's exclusive to Office Insiders.
Is Windows 11 Compatible With Office 365?
Microsoft promised that Windows 10 apps would be compatible with Windows 11. However, you should expect glitches if you're going to install Windows 11's beta preview build.
If you're installing the beta build of the visual update, you'll experience minor issues, including less polished animation transitions, style and color inconsistencies, misaligned document titles, and more.
Conclusion
While Windows 11 preview builds come with their fair share of bugs, the operating system isn't the cause of some performance problems. Sometimes, junk files and bad registry keys can significantly slow down your computer and cause other issues. You'll continue to experience them until you get rid of these elements.
It's now easy to remove useless temporary files and problematic registry keys thanks to Auslogics BoostSpeed. The program can wipe them out from your Windows 11 computer without hassles.
RECOMMENDED
Resolve PC Issues with Auslogics BoostSpeed
Besides cleaning and optimizing your PC, BoostSpeed protects privacy, diagnoses hardware issues, offers tips for boosting speed and provides 20+ tools to cover most PC maintenance and service needs.
FREE DOWNLOAD
You can share your Office 365 experience on Windows 11 in the comments section below.