Microsoft makes huge waves whenever it announces a new Windows version. Unsurprisingly, Windows 11's case is no different.
Microsoft officially introduced the new operating system on June 24th, but users may have to wait till October or sometime in 2022 for the official rollout.
However, if you're ready to deal with glitches and bugs, you can get the less stable preview version right now through the Windows Insider Program.
Windows 11 is the most significant shift in terms of upgrades in six years. While we've seen major changes in Windows 10 over the years, a new name and revamped user interface are on a different level.
The latest Windows comes with a refined Start menu, new taskbar arrangement, rounded window corners, stylish Settings dialogs, and new security policies, among other changes.
It's no wonder many users are eager to test-drive the OS rather than wait till later this year or 2022 to get their hands on it. If you're one such user, you're likely asking questions like "Does my PC support Windows 11?" and "Can Windows 10 be upgraded to Windows 11 right now?"
While the answer to the second question is a resounding YES, you have to know the answer to the first question before proceeding to upgrade to Windows 11.
This article will show you how to check your computer's upgrade eligibility and how to get Windows 11 for free today.
Before you continue
You should understand that preview builds are not stable, especially those released in the Dev Channel, like the current Windows 11. As such, it would be best if you installed the operating system on a spare laptop or computer that you don't use for important things like work. This way, you'll avoid losing essential files in the event of a crash.
What are the system requirements for Windows 11?
Microsoft didn't make Windows 11's system requirements easy to understand, causing many users to keep asking, "Is my laptop eligible for the Windows 11 upgrade?"
We'll simplify and help you understand everything. From hardware requirements to other obscure conditions, you'll find out what your PC needs to run the operating system and how to check if it ticks all the boxes.
Let's start with the hardware requirements.
You'll need at least 4GB of RAM, 64GB of free storage space, and a Windows Display Driver Model (WDDM) 2.0 and DirectX 12-compatible graphics card.
Microsoft has dedicated pages for Intel, AMD, and Qualcomm, where you can confirm your CPU's compatibility. If you can't find your CPU's model on its manufacturer's page, it isn't compatible with Windows 11.
You can quickly check your system's specifications in the DirectX Diagnostic Tool window. First, press the Win + R shortcut to open Run, type "dxdiag" once Run opens, and hit the Enter button.
Once the DirectX Diagnostic Tool window appears, you'll find your DirectX version, CPU make and model, and maximum amount of RAM under the System tab.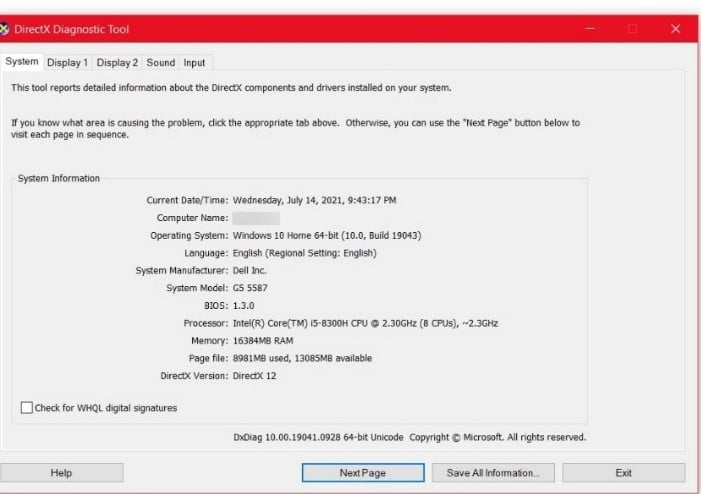 Head to the Display tab and look at the Drivers section to check your Direct3D and WDDM versions.
To check your available storage space, go to the Settings app (press Win + I), click on System, and click on Storage. You'll see your boot drive and its free space on the Storage interface.
The TPM and Secure Boot
Windows 11 requires Secure Boot and a TPM to run.
The TPM and Secure Boot requirements are giving users a headache. These are security technologies that have been around for a while but haven't been made compulsory until now. As such, most users don't know about them, especially the TPM.
The TPM, which is short for Trusted Platform Module, was introduced in 2014. It's a stand-alone chip on your motherboard that works as a cryptographic processor. It stores the encryption keys used to decrypt data on your system.
Windows 10 already uses the TPM for BitLocker and Windows Hello. The OS stores the Windows Hello biometric encryption on the TPM and consults the chip to unlock the service. The same will happen in Windows 11, which is why Microsoft is making it compulsory this time.
The good thing about having a TPM is that it significantly enhances your system's security. The chip will check your hard drive's integrity before loading your OS, and your antivirus program can use it to detect and remove rootkits that hackers often use to compromise operating systems.
Since a TPM is a dedicated hardware device, hackers won't get the cryptographic keys, making it almost impossible to steal your information.
However, some OEMs implement TPM firmware on the motherboard instead of a dedicated TPM chip. While the firmware TPM is still a stand-alone component on the motherboard, it borrows computing resources from the CPU to do its job. Microsoft will allow the firmware version as long as it meets the required TPM standard.
Secure Boot makes sure your computer loads only software that its Original Equipment Manufacturer (OEM) trusts. When the feature is activated, it checks each boot software piece's signature to confirm its integrity before allowing it to run.
Windows 11 requires TPM 2.0 and Secure Boot to run. Follow these steps to check your TPM version:
Press Win + I to open Settings.
Click on System on the Settings home screen.
Go to the left side of the System page, scroll down, and click on About.
After the About page opens, go to the right-hand side and click on BitLocker Settings under Related Settings.

Go to the BitLocker Drive Encryption window's left pane and click on TPM Administration under See Also.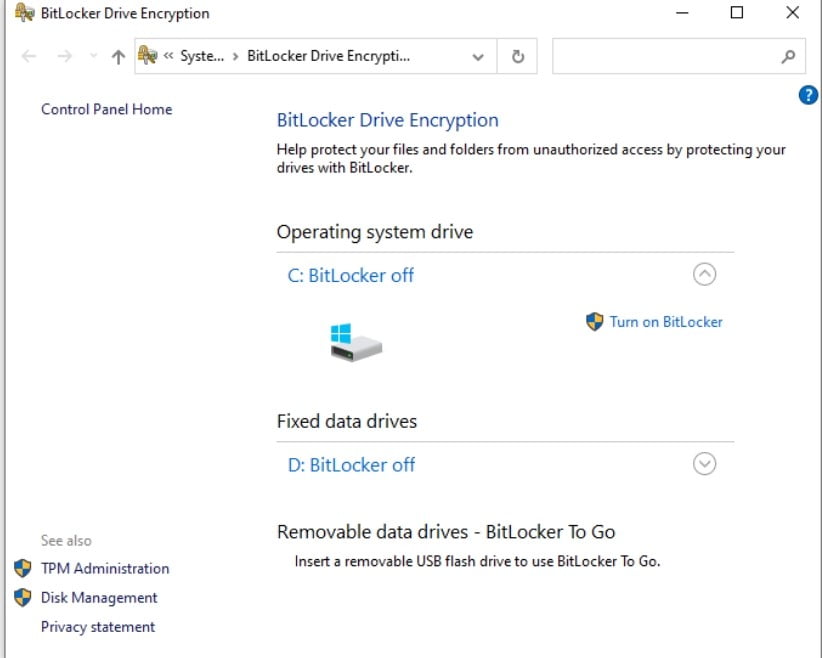 The TPM Administration window will now open, and you'll see your TPM version.
You'll see the "Compatible TPM cannot be found" message if your system doesn't have a TPM or if it's not activated in the BIOS or UEFI.
You can also go through Windows Security. Follow these steps:
Press Win + I to open Settings.
Click on Update & Security when Settings opens.
Switch to the left pane of the Windows Update window and click on Windows Security.
Go to the middle of the screen and click on Device Security.
You'll find your TPM version under Specifications.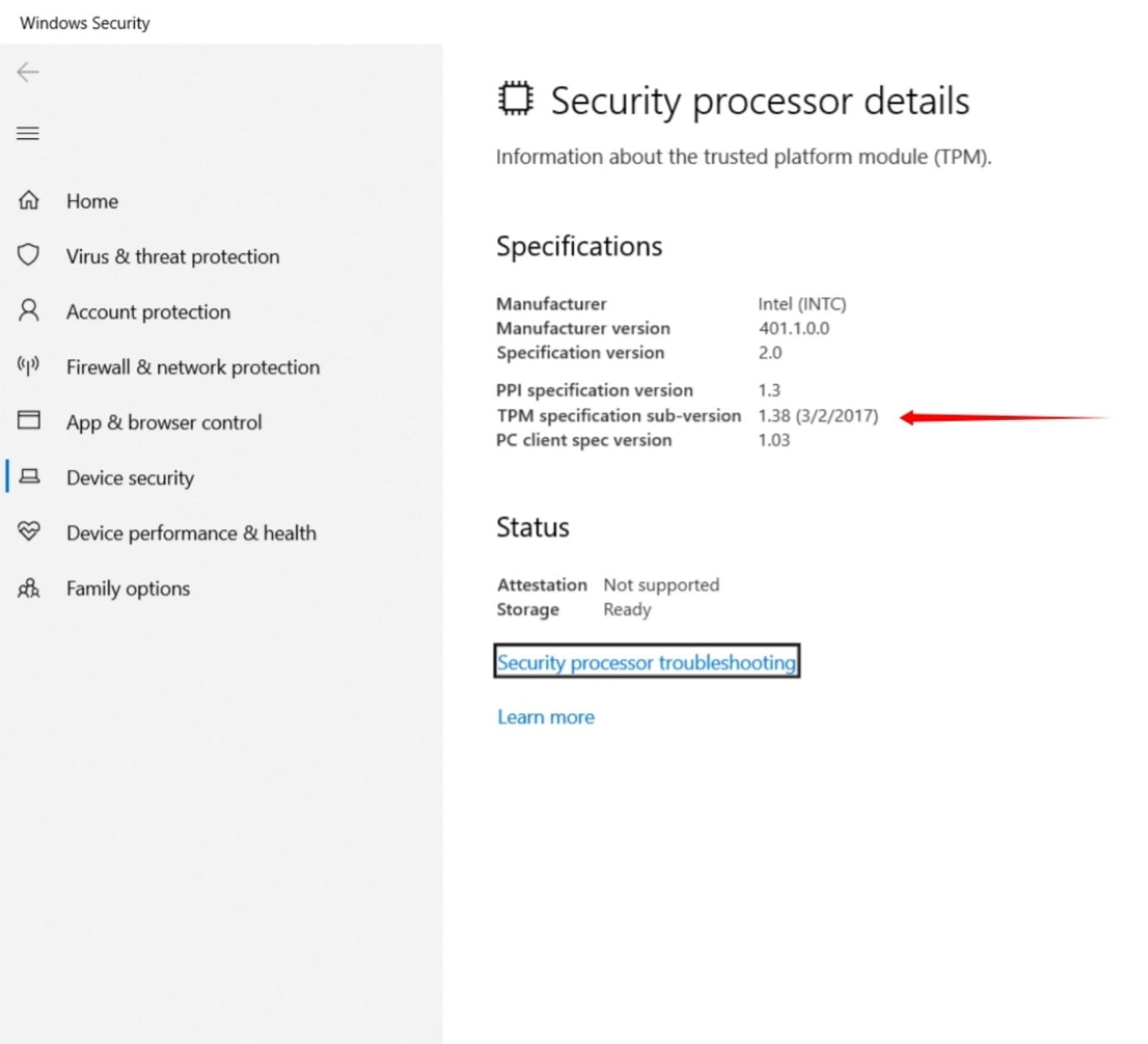 To check your Secure Boot status, open the Start menu, type "system information," and click on the first result. Once the System Information window opens, go to the right side of the window and check the BIOS Mode and Secure Boot State.
The BIOS Mode should be UEFI, and the Secure Boot State should be "On."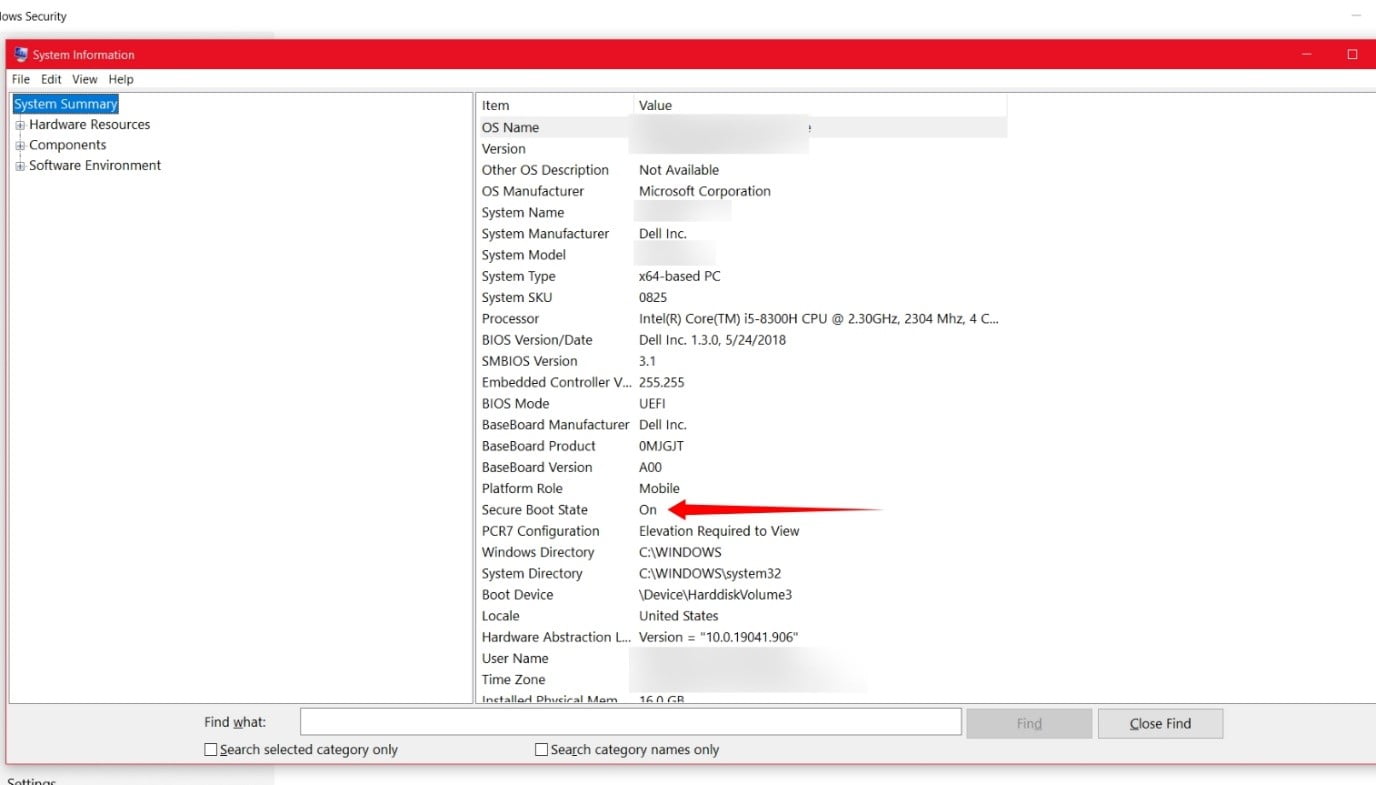 If TPM and Secure Boot are turned off on your computer, you can turn them on in the BIOS. To enter your system's BIOS, shut down your computer, turn it back on, and press one of these keys as soon as the manufacturer logo comes up:
Lenovo: F2 or Fn + F2 or F1
HP: F10
ASUS: F2
DELL: F2 or F12
Samsung: F2
Acer: F2 or Delete
MSI: Delete
Alternatively, you can go to the Settings app (press Win + I), navigate to Update & Security >> Recovery, and click on Restart under Advanced Startup.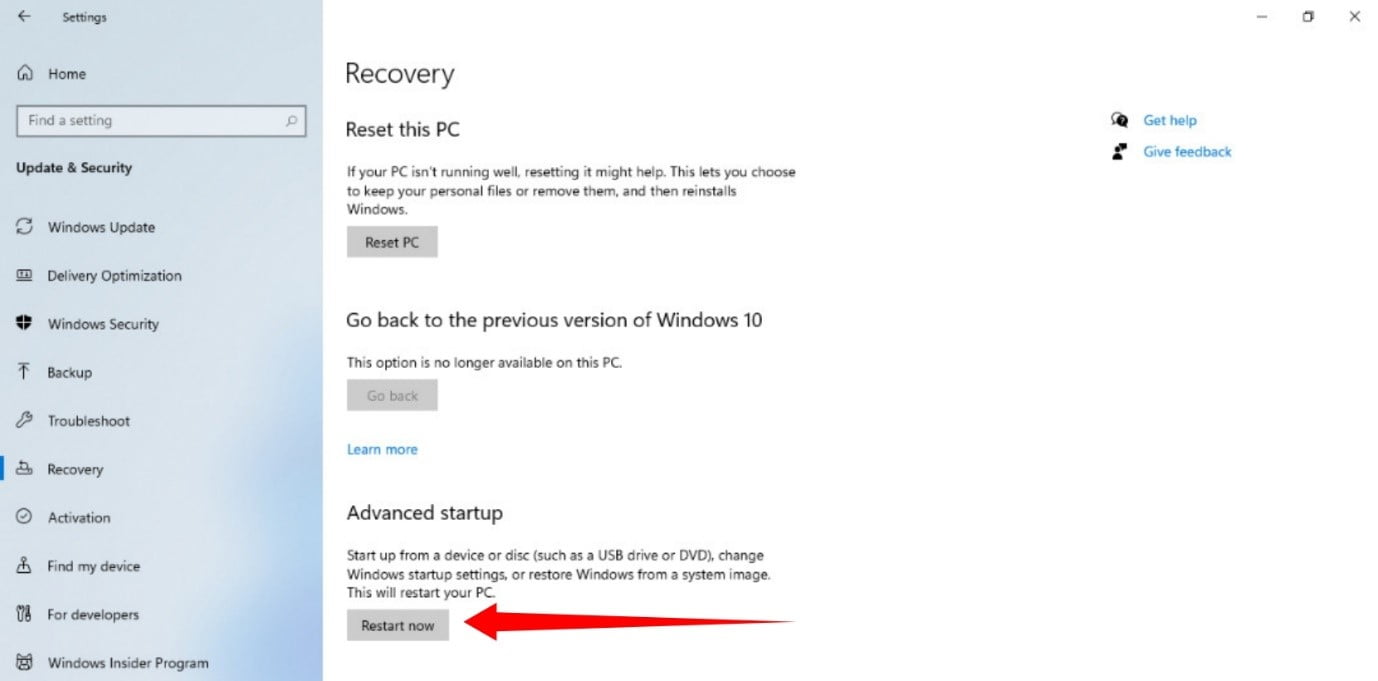 Once the "Choose an Option" window opens, go to Troubleshoot >> Advanced Options >> UEFI Firmware Settings.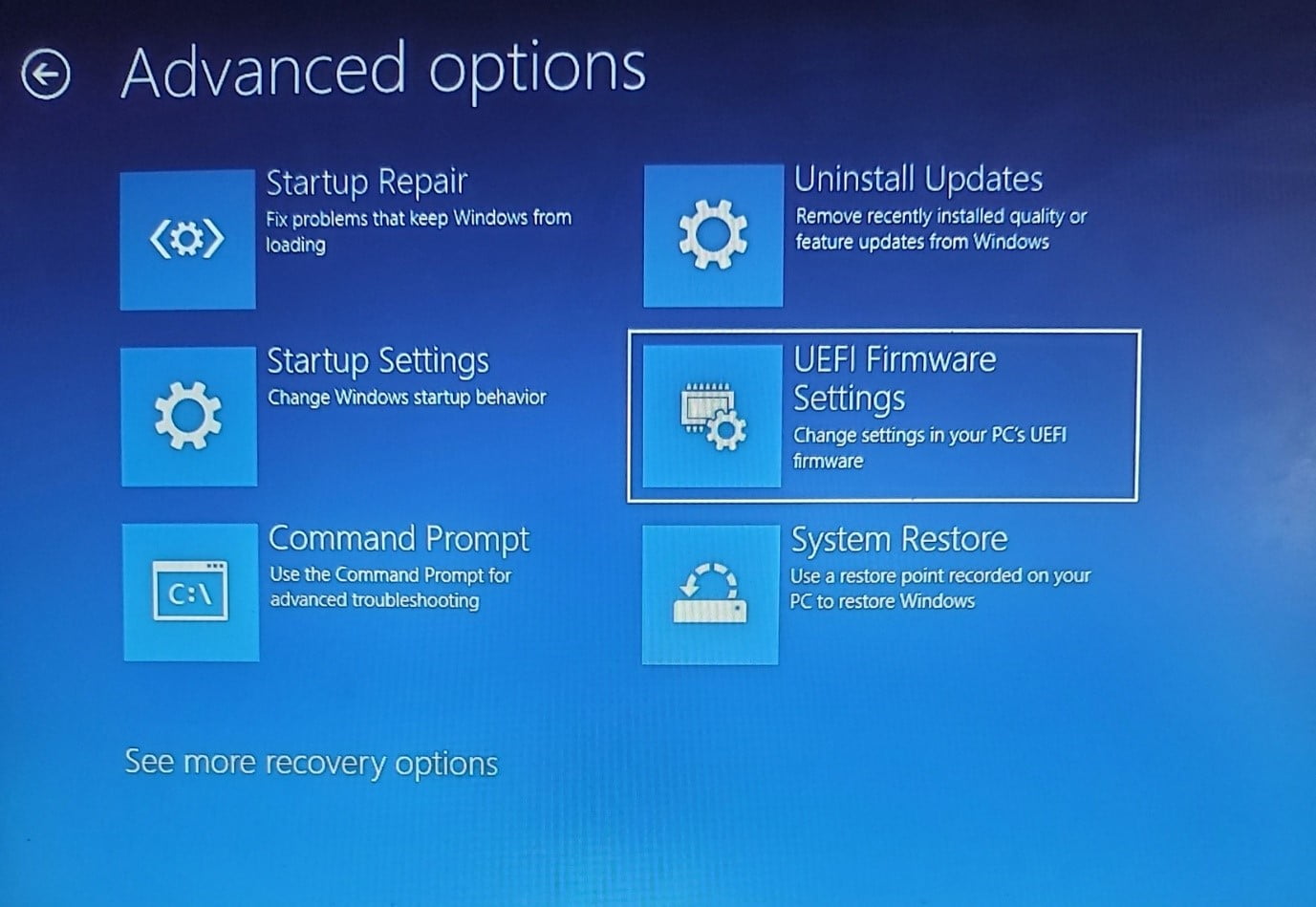 Click on Restart under UEFI Firmware Settings.
After entering the BIOS, navigate to the Security section and enable TPM. Next, go to the boot section and enable Secure Boot.
If your PC isn't equipped with the TPM or Secure Boot functionality or if it doesn't meet any other requirement, there's no cause for alarm. Windows 10 is still fully functional and will be supported until October 14, 2025.
There's also a chance that Microsoft will review the most stringent requirements before releasing the official Windows 11 build.
That said, you shouldn't get your hopes up. You may have to adjust your budget to upgrade your computer or get a new one.
How to get Windows 11 for free
Now that you've confirmed your computer's specs, it's time for the main business.
If you have a genuine Windows 10 license, you'll get Windows 11 for free. However, you're not getting the upgrade through the traditional Windows Update process. You'll have to join the Windows Insider Program to get the OS as Microsoft is yet to release the official version.
You need a Microsoft account to join the program. So, if you don't have an account, head to the company's website to create one. After that, open the Insider webpage to register.
Note that you'll have to wait for about 24 hours after signing up to start getting preview builds.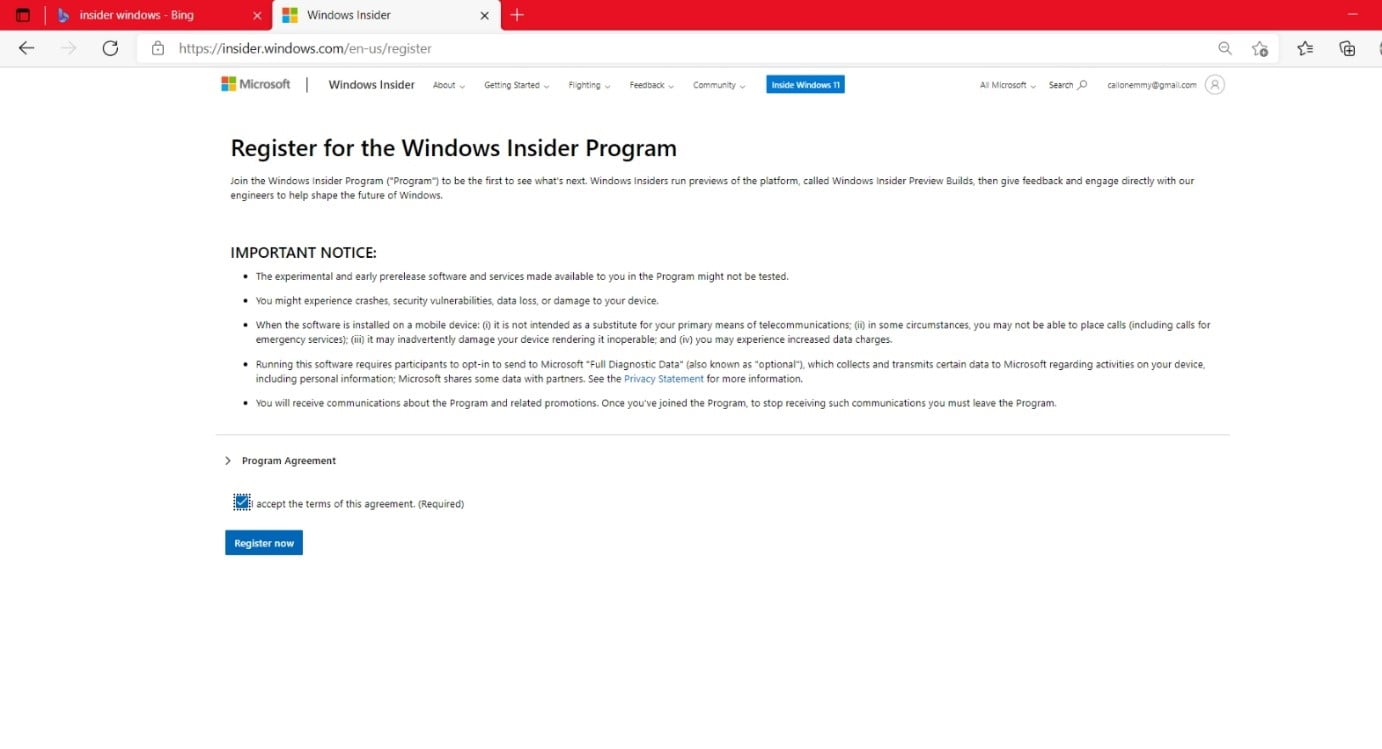 Now, follow these steps:
Step 1: Launch the Settings app using the Windows logo + I keyboard shortcut.
Step 2: Click on Update & Security after the Settings window opens.

Step 3: Go to the left side of the Update & Security page and click on Windows Insider Program.
Step 4: Go to the right side and click on Get Started.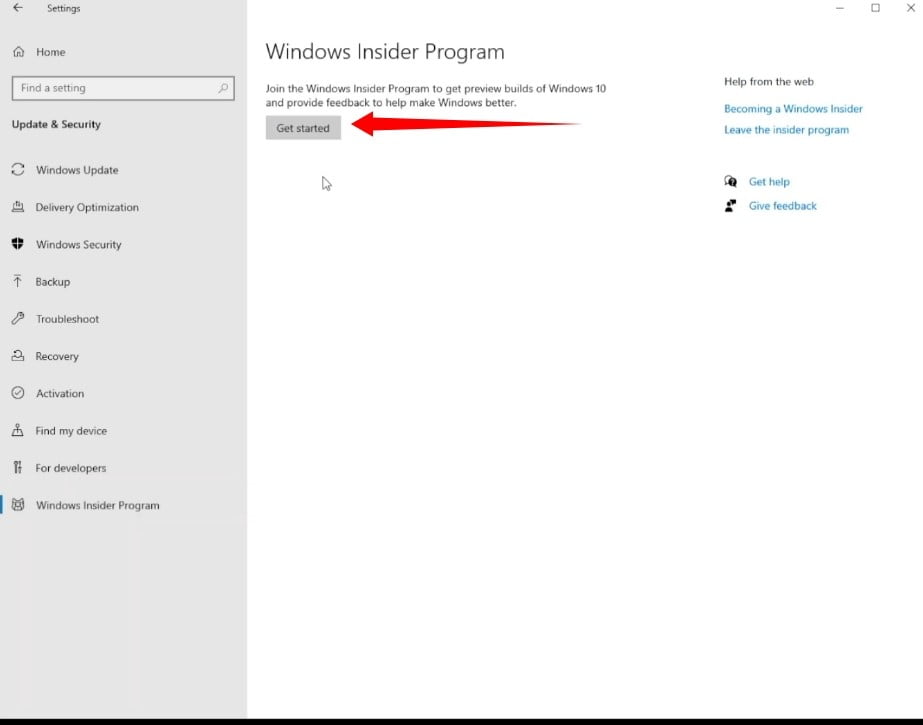 Step 5: Click on "Link an Account".
Step 6: Choose the Microsoft Account option.
Note: If you've logged into your account before on your system, the pop-up will show your account email instead.
Step 7: Next, enter your sign-in details.
Step 8: Choose Dev Channel in the "Pick your Insider settings" window and click on Confirm.
Step 9: Click on Confirm again.
Step 10: Click on "Restart Now".
Step 11: After your PC restarts, head to the Settings app and click on Update & Security.
Step 12: Click on "Check for Updates" on the Windows Update page.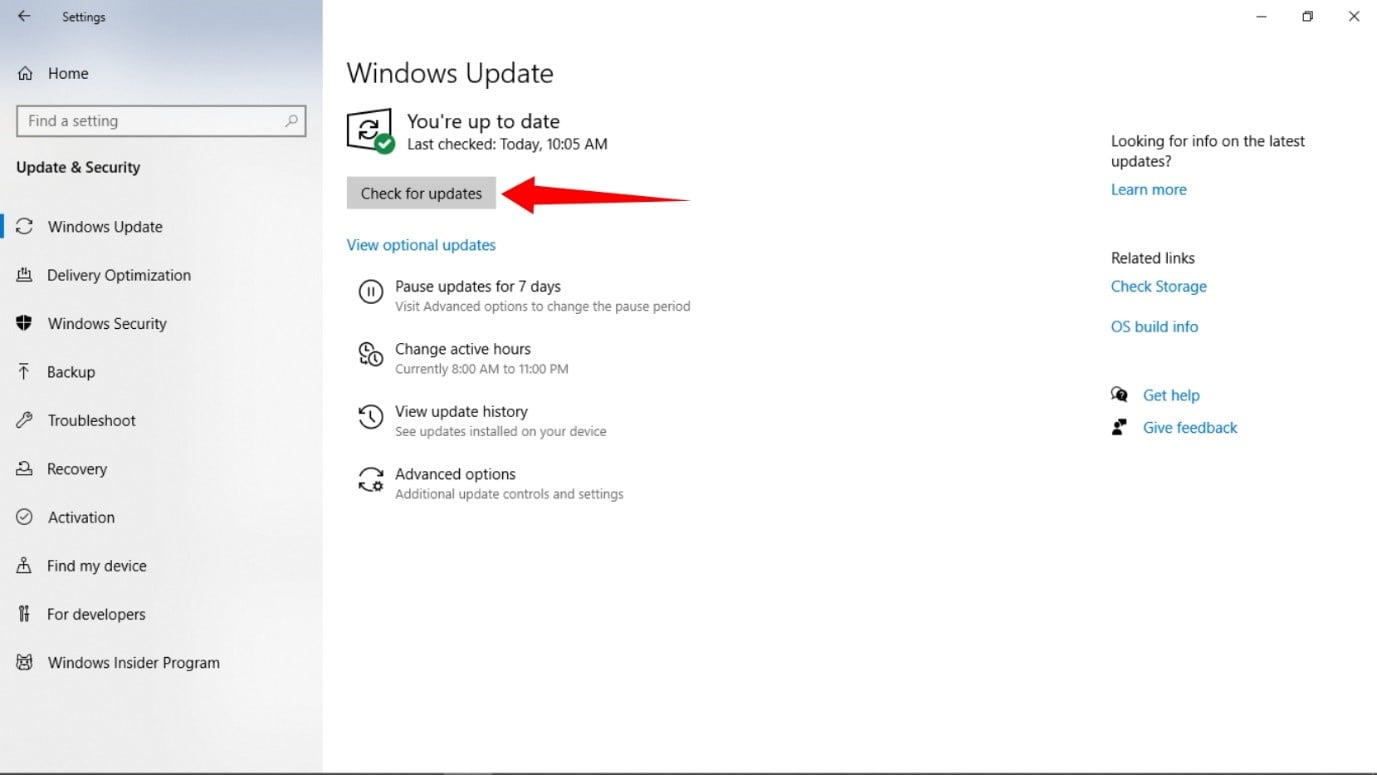 Step 13: The Windows 11 Insider Preview build will now download.
Step 14: Click on "Restart Now" once the download is complete.
Step 15: Your computer will now boot into the installation environment.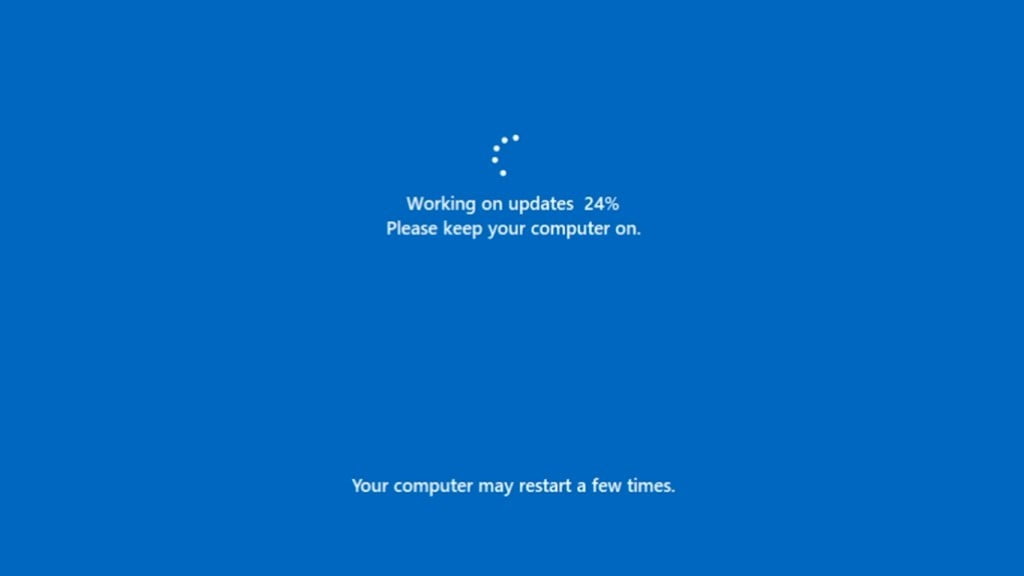 It will reboot to the desktop once the process is complete.
You're now on the Windows 11 preview build.
Immediately, you should notice the revamped Start menu and taskbar arrangement. There are other UI changes as well. The Settings window is now sleeker, and every window comes with rounded corners. You can dig in to customize the system's appearance.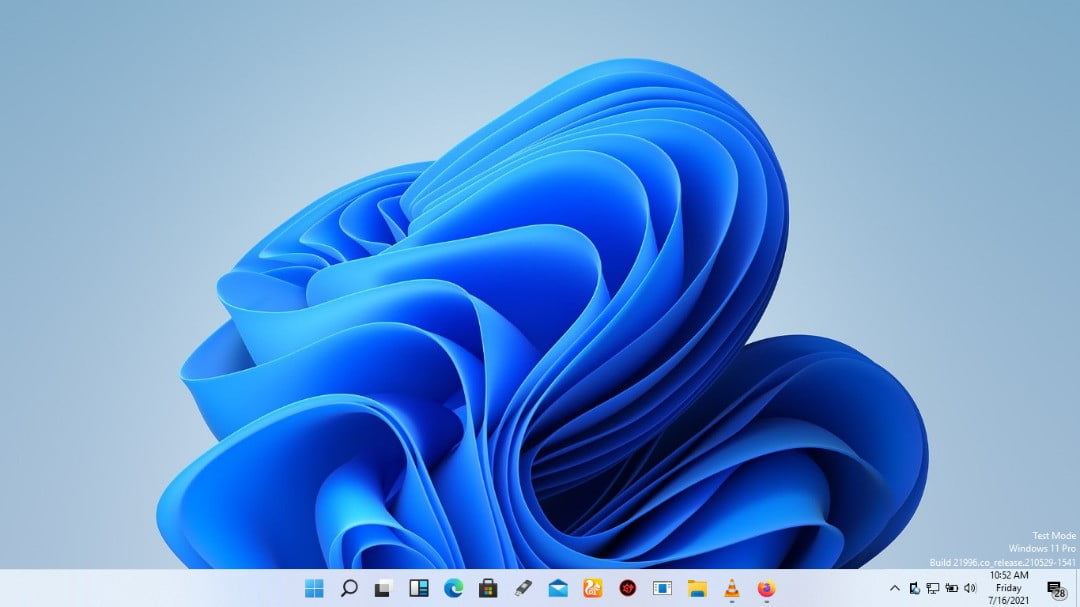 You should keep in mind that glitches you may experience may not be entirely the operating system's fault. Some of the issues plaguing your old Windows 10 setup, such as accumulated junk files and faulty registry keys, could also slow Windows 11 down. You can use Auslogics BoostSpeed to get rid of these elements.
The program checks for temporary files and leftover and corrupt registry keys and automatically removes them. It also provides enhanced security for your hard drive, and it comes with other tools that you can use to optimize your PC.
RECOMMENDED
Resolve PC Issues with Auslogics BoostSpeed
Besides cleaning and optimizing your PC, BoostSpeed protects privacy, diagnoses hardware issues, offers tips for boosting speed and provides 20+ tools to cover most PC maintenance and service needs.
FREE DOWNLOAD
We've tested out Auslogics BoostSpeed on Windows 11 and found no compatibility issues so far. That said, being in the testing phase, there's no telling how Windows 11 could interact with apps going forward.
Developers are keeping a keen eye on the operating system and collaborating with Microsoft to make sure things run smoothly before the official release.
Getting the Windows 11 ISO file
As we mentioned, software programs and components, including operating systems, that you install through the Insider program are experimental, and Windows 11 isn't even in its Beta stage yet. That means you're signing up for bugs and glitches.
Some situations could even force you to reinstall the entire OS. This is where having a Windows 11 bootable USB drive or DVD could save the day. But you need the operating system's ISO file to get Windows 11 bootable media.
Also, since you're required to run the Insider Preview build on a computer running a licensed version of Windows 10, you might find yourself in a dilemma if you don't want to risk installing the operating system on your main PC.
In that case, you'll need an ISO file to run the installation old school and skip the part where you enter the product key. This way, you'll be using Windows 11 for free for now.
Microsoft hasn't released the ISO file required to create a Windows 11 bootable USB drive as it has done for Windows 10. In addition, its Media Creation Tool, which is used to create bootable USB drives, hasn't been updated either.
That said, you can download the file on your PC using a third-party tool. You can also use the ISO to install the Windows 11 preview build instead of going through the Insider program.
Important: We'll show you how to download a tool through a third-party website, which will then be used to download the ISO file to your computer. Suppose you're not comfortable downloading a software package – or an entire operating system for that matter – through an unfamiliar site. In that case, we advise that you do your research before you proceed. If you're still uncomfortable with the idea, you should sit it out and wait until Microsoft releases the official ISO or updates the Media Creation Tool.
What you need to create a bootable USB drive
These are the tools you need to create a bootable USB drive:
An empty 8GB (or larger) flash drive
The Windows 11 ISO file
Rufus (small third-party freeware)
Ensure the USB flash drive is empty and doesn't contain any critical files as it will be formatted during the process.
Let's start with the ISO.
Head to the UUP Dump website. Once the site opens, click on the x64 button (if you use an Intel-powered computer) beside "Latest Dev Channel build." You're going for the Dev Channel build because Windows 11 is currently only available in the Dev Channel of the Insider Preview program. You'll have to go for the ARM64 option if you use an ARM-based device like the Surface Pro X.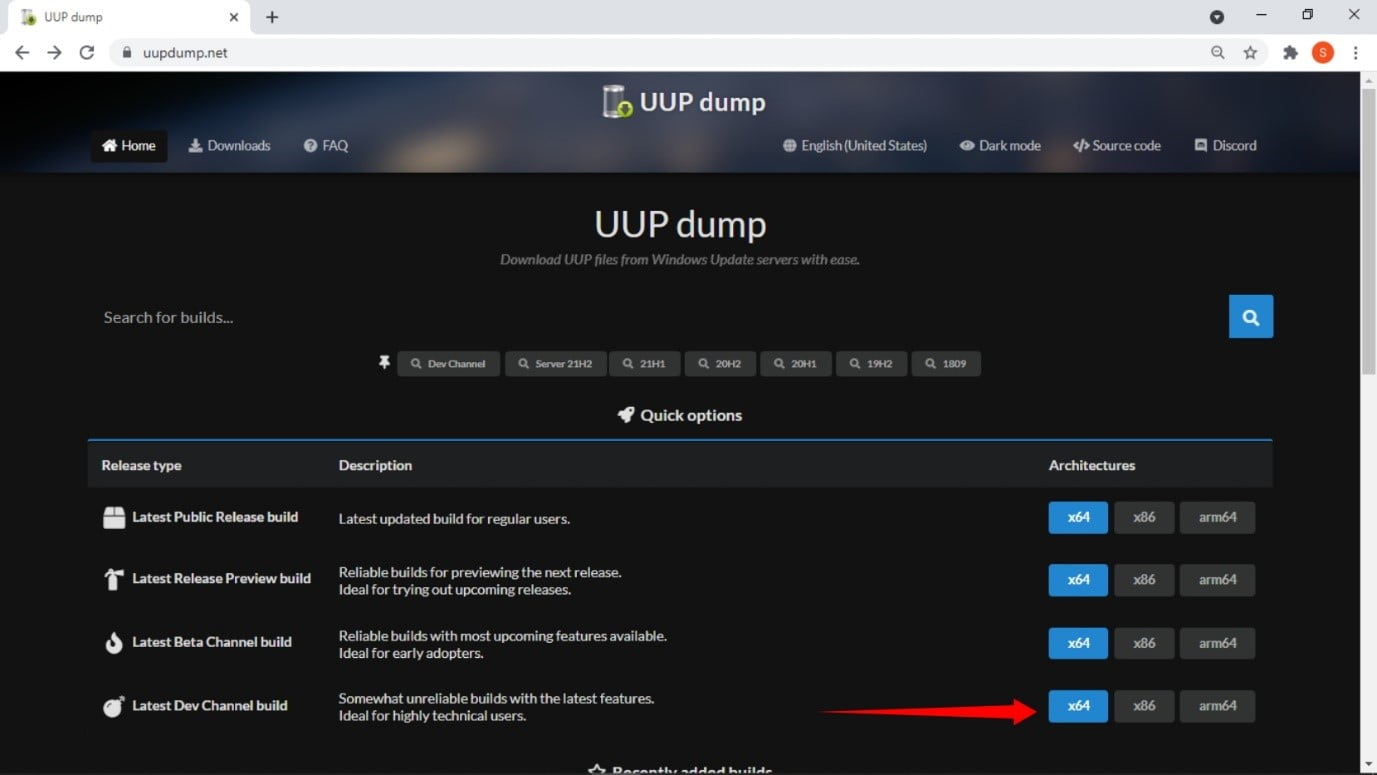 Click on "Cumulative Update for Windows 11…" once the next page appears.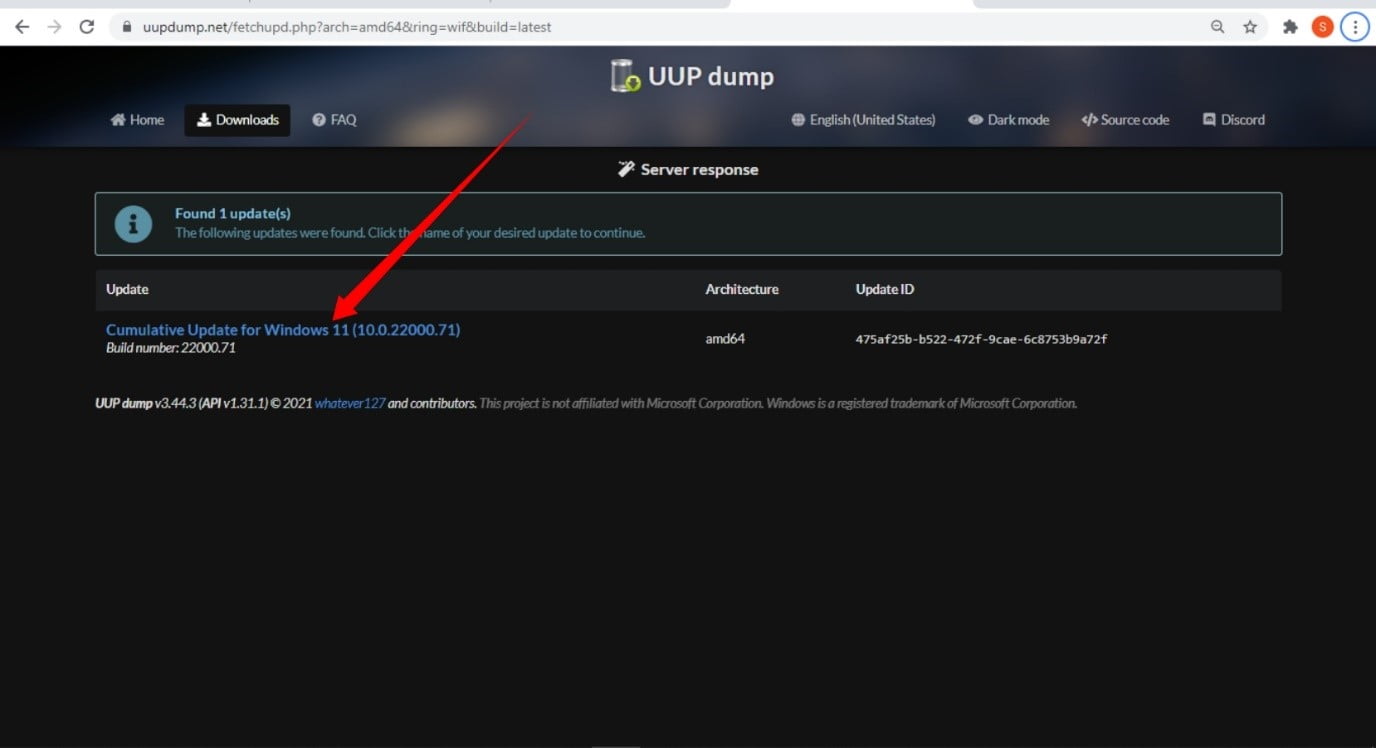 Next, select a language and click on the Next button.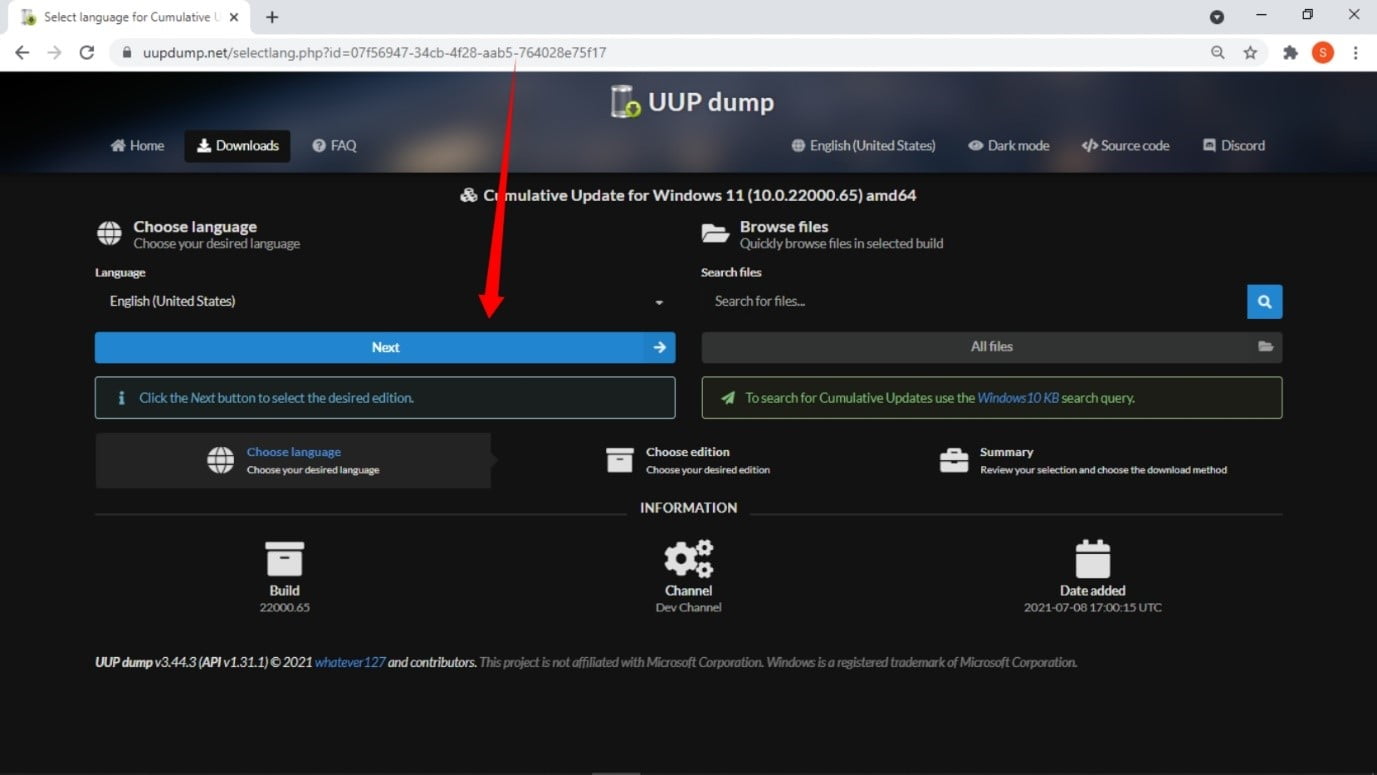 After that, choose your Windows version (Home, Pro, or N). Then, uncheck other options and click Next.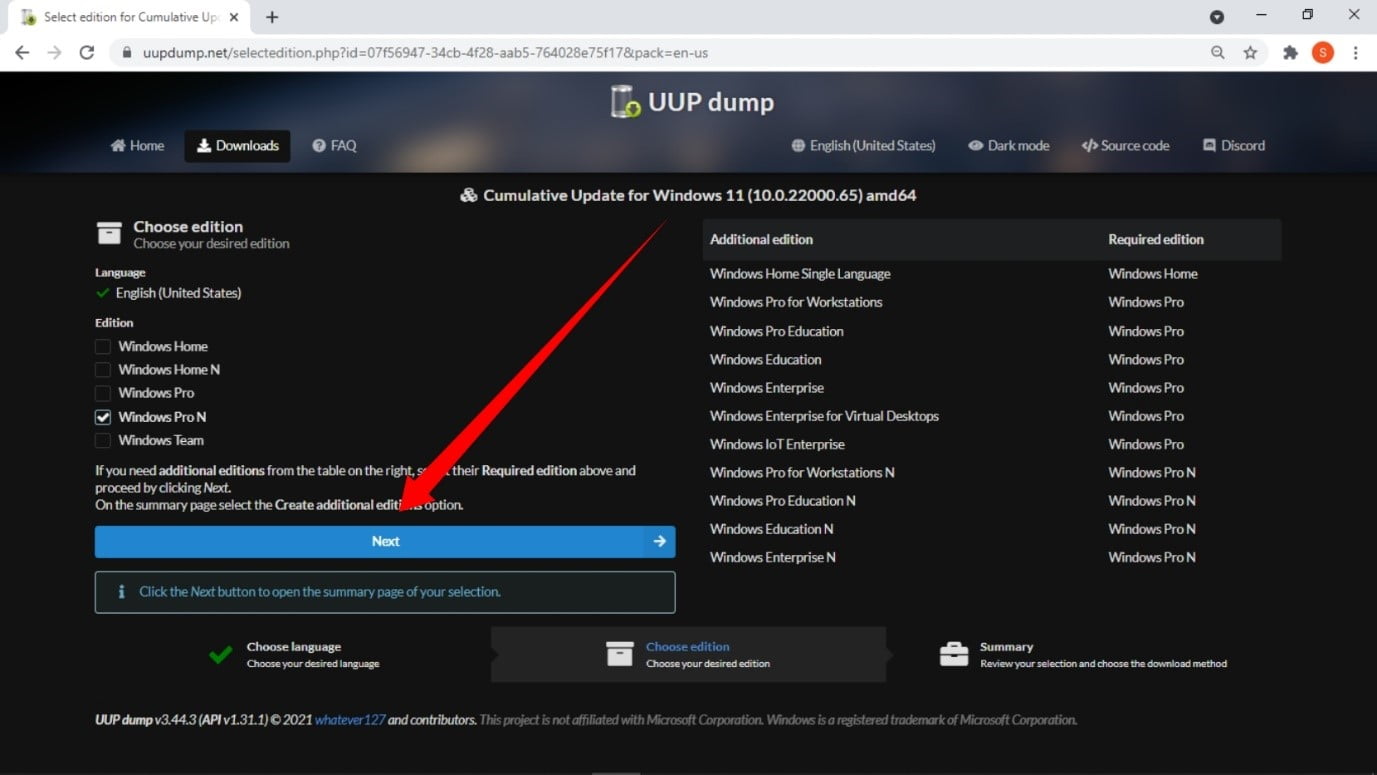 Finally, click on the "Create download package" button.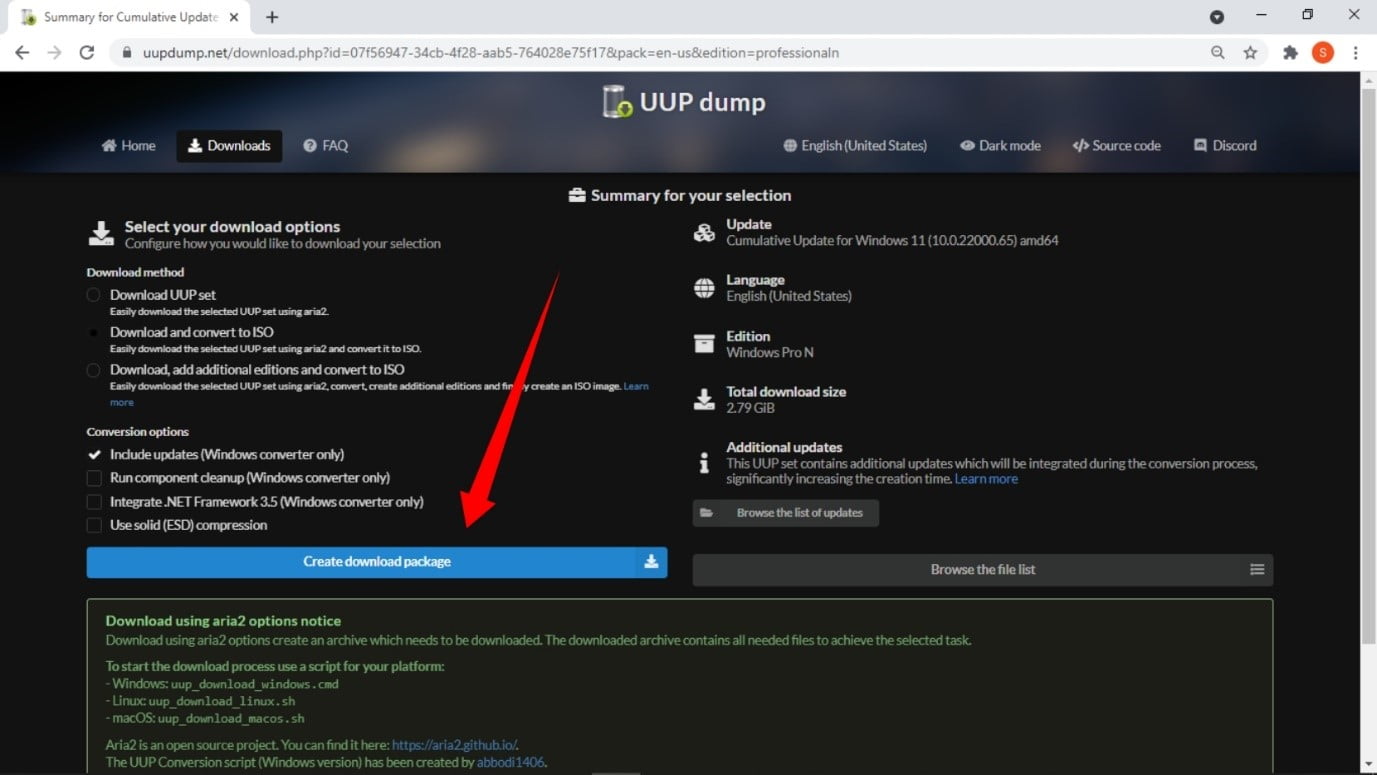 Your browser will now download a zip file of about 4MB. Go to your Downloads folder or wherever your browser saves downloads and extract the file. Open the extracted folder, right-click on "uup_download_windows.cmd" and click on "Run as Administrator". Once you see the "Windows protected your PC" pop-up, click on "More Info" and click on "Run anyway."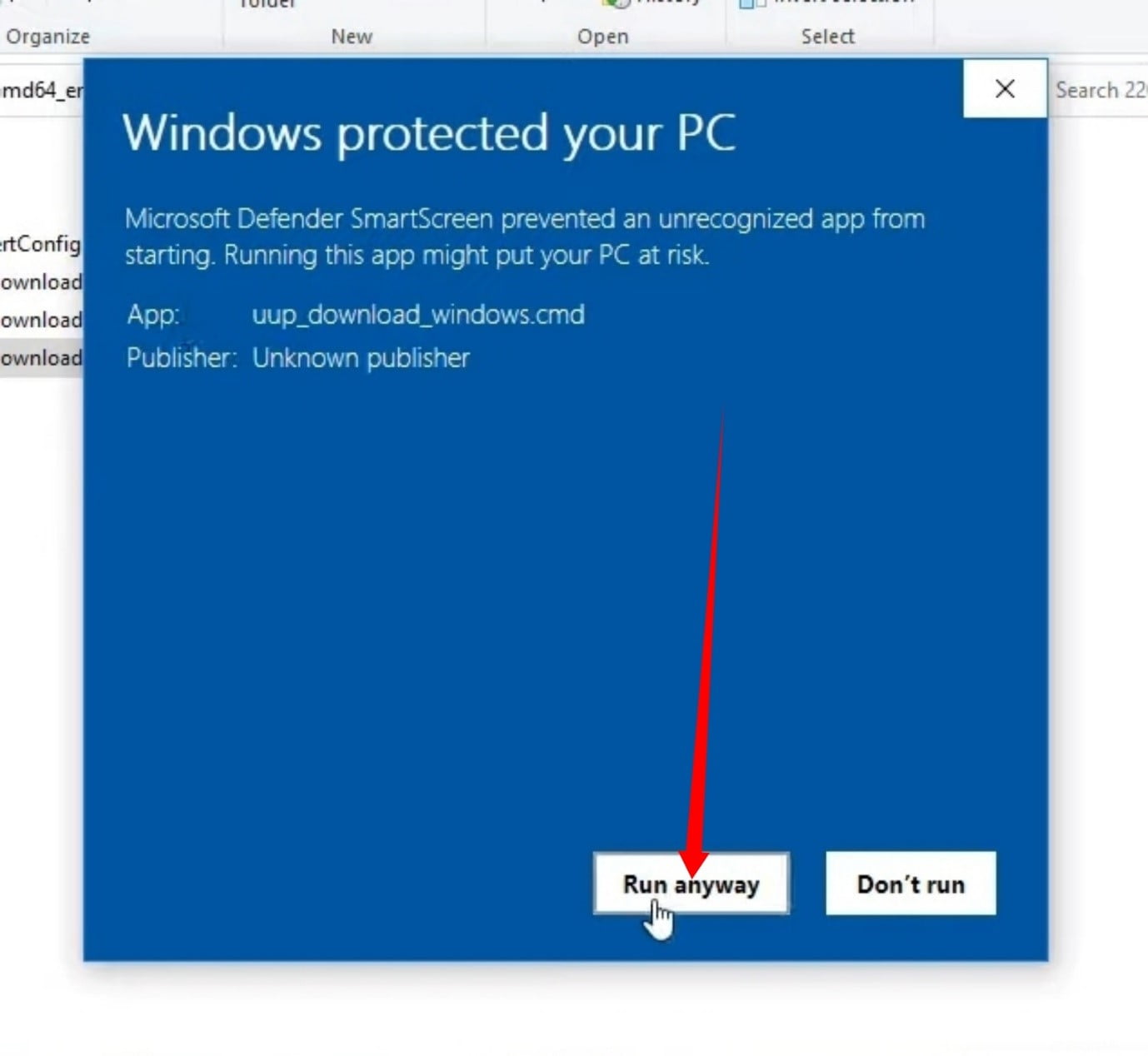 Next, click on Yes in the User Account Control pop-up.
You'll now see the Command Prompt window, which will show details of the download process. A bunch of text will populate the window, and you'll likely see some error messages in red. You should allow the command to execute uninterrupted.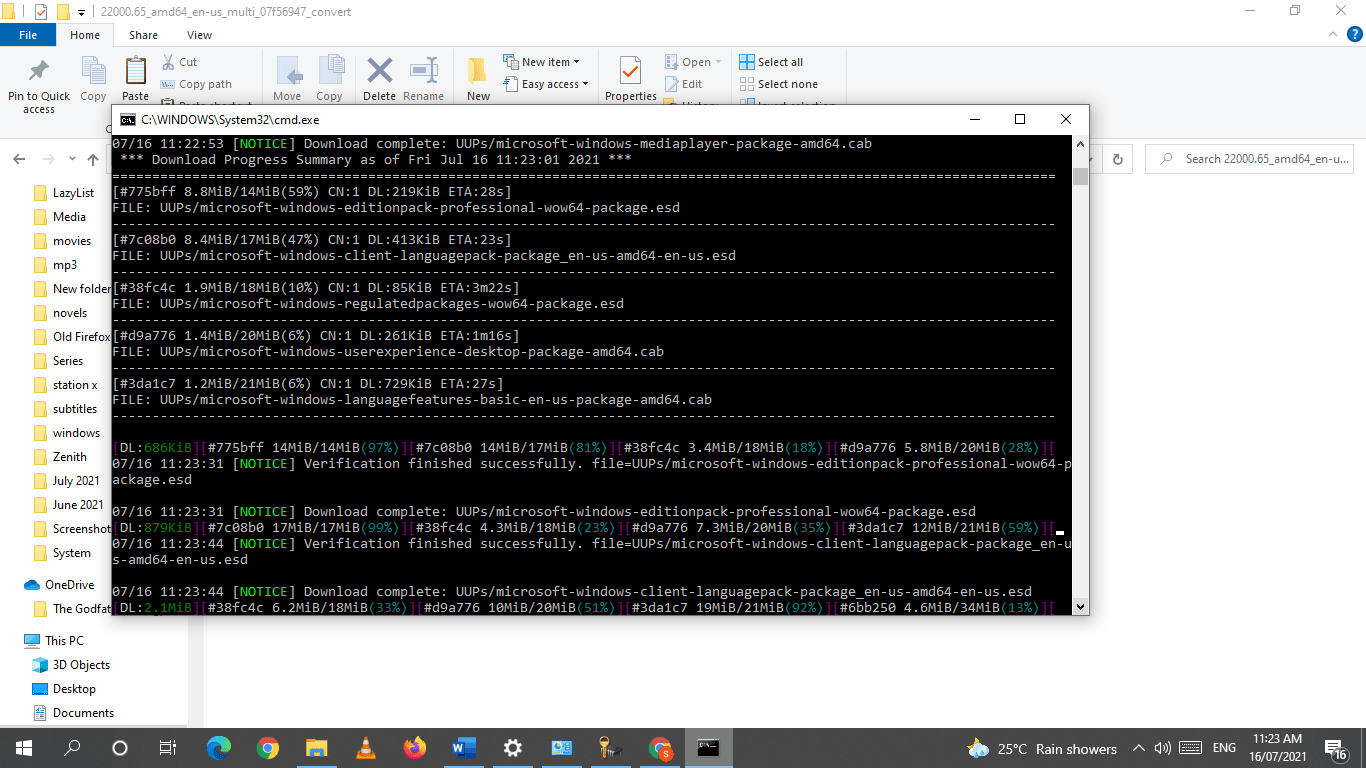 Your system's speed and internet connection will determine the duration of the download process. You can take a walk or do something else while your computer downloads the file.
If the process fails to execute successfully, press any button as the Command Prompt window tells you and then run the "uup_download_windows.cmd" file again.
The tool will tell you to press 0 to exit once it successfully downloads the ISO file. You'll see the file in the same folder as the "uup_download_windows.cmd" file.
Once the download is complete, head to the Rufus website to download the tool. It will be best to go for the latest version. The file should be about 1MB.
After the program downloads, connect your empty USB flash drive and open Rufus. Once the program opens, go to the Device drop-down and choose your USB flash drive. Next, head to the Boot Selection drop-down and choose "Disk or ISO image". After that, go to the right of the Boot Selection drop-down and click on the Select button. Next, browse to the folder where you downloaded the ISO file and select it.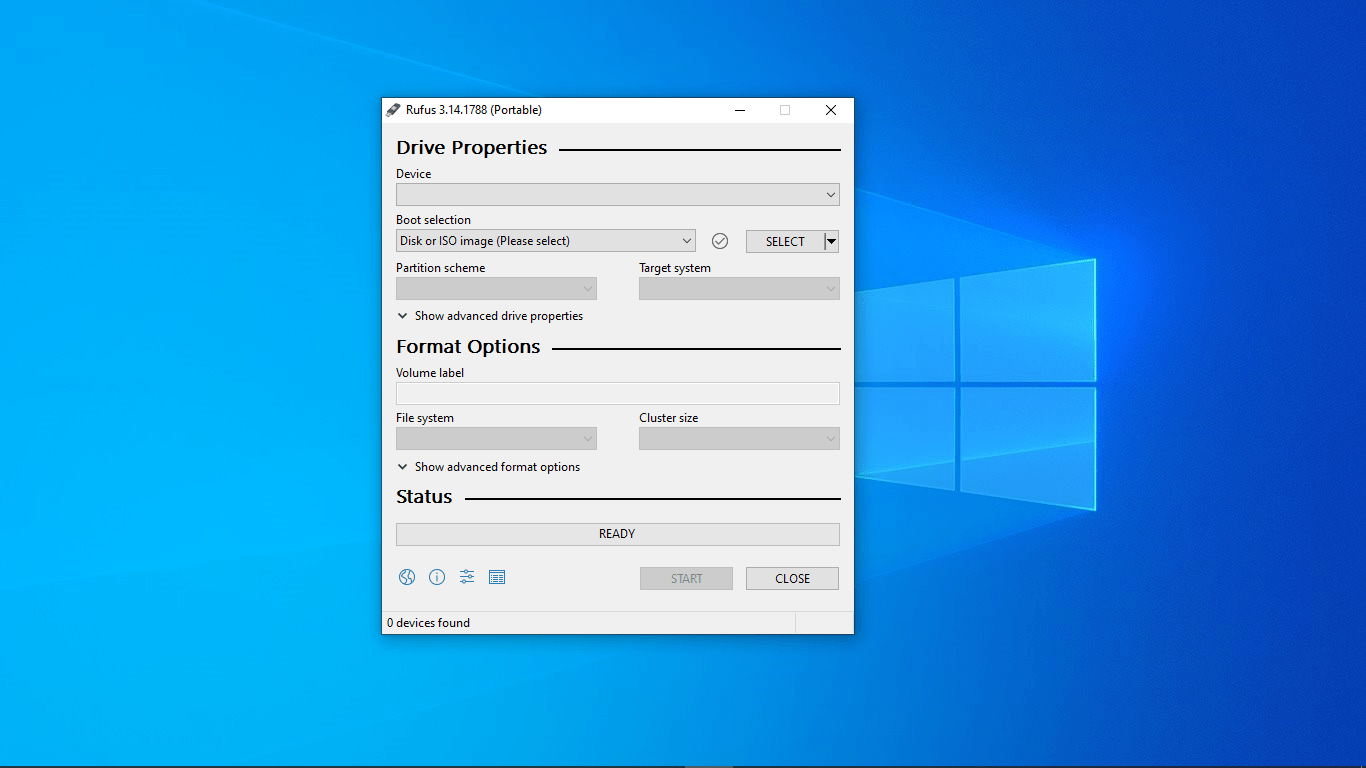 Unless you want to rename the USB flash drive, which you can do in the Volume Label text box under the Format Options section, leave every other setting in Rufus as default and click on the Start button. Then, sit back and allow Rufus to complete the process.
That's how to download the Windows 11 ISO file and create a bootable USB drive.
Note that Rufus formats USB drives using the New Technology File System (NTFS). You have to disable Secure Boot for NTFS drives to boot. As a result, the setup might throw up the "This PC can't run Windows 11" error because of the OS' Secure Boot requirement.
Fixing the problem involves using the FAT32 system. The issue here is that the setup file is larger than the maximum 4GB capacity for FAT32 partitions. That means you'll have to ditch Rufus and create your USB drive using another method.
This method also involves formatting a USB flash drive.
Connect your drive to the system and follow these steps:
Go to your taskbar, right-click the Start button, and click on Disk Management.
Left-click the flash drive under Volume.
Go to the bottom of the screen and delete the drive's partitions by right-clicking each and selecting Delete Volume.

Right-click on the unallocated area and select New Simple Volume from the context menu.
Click on Next once the wizard opens.
Set the partition size to 1GB.
From the Format Partition dialog, select "Format this partition with the following settings" and choose FAT32 from the File System drop-down.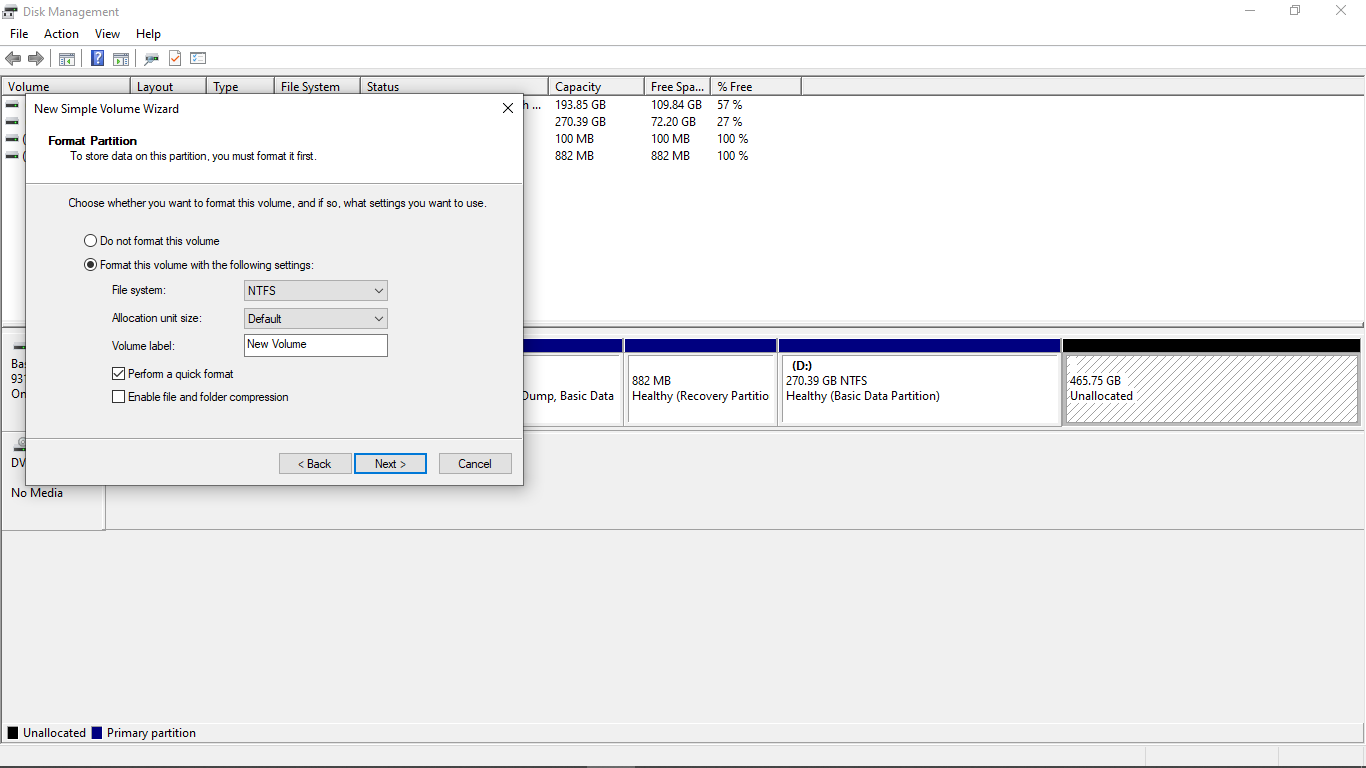 Select a volume label and click on Next.
Next, allocate the remaining storage space to a new NTFS partition. Use the method from Step 4 to Step 8. Make sure you give it a different name.
Now, go to the ISO file, right-click it, and click on Mount.
After mounting the file as a virtual DVD, copy everything except the Sources folder to the USB drive's FAT32 partition.
On the same FAT32 partition, create a new folder and rename it Sources.
Now, go to the Sources folder in the ISO file you mounted, locate the "boot.wim" folder, and copy it into the new Sources folder you created on the USB drive's FAT32 partition.
Return to the ISO folder you mounted, press CTRL + A to select every file and folder on the virtual disk, regardless of whether you've copied them before or not, and press CTRL + C to copy them.
Now, go to the USB drive's NTFS partition and paste the files.
You've now created a bootable USB drive that supports Secure Boot.
To install Windows using the USB flash drive, shut down your computer, head to your system's BIOS, and make the USB drive your first boot device. Then, exit the BIOS and restart your PC.
When you get to the Setup window, select a language and keyboard layout and click on Next.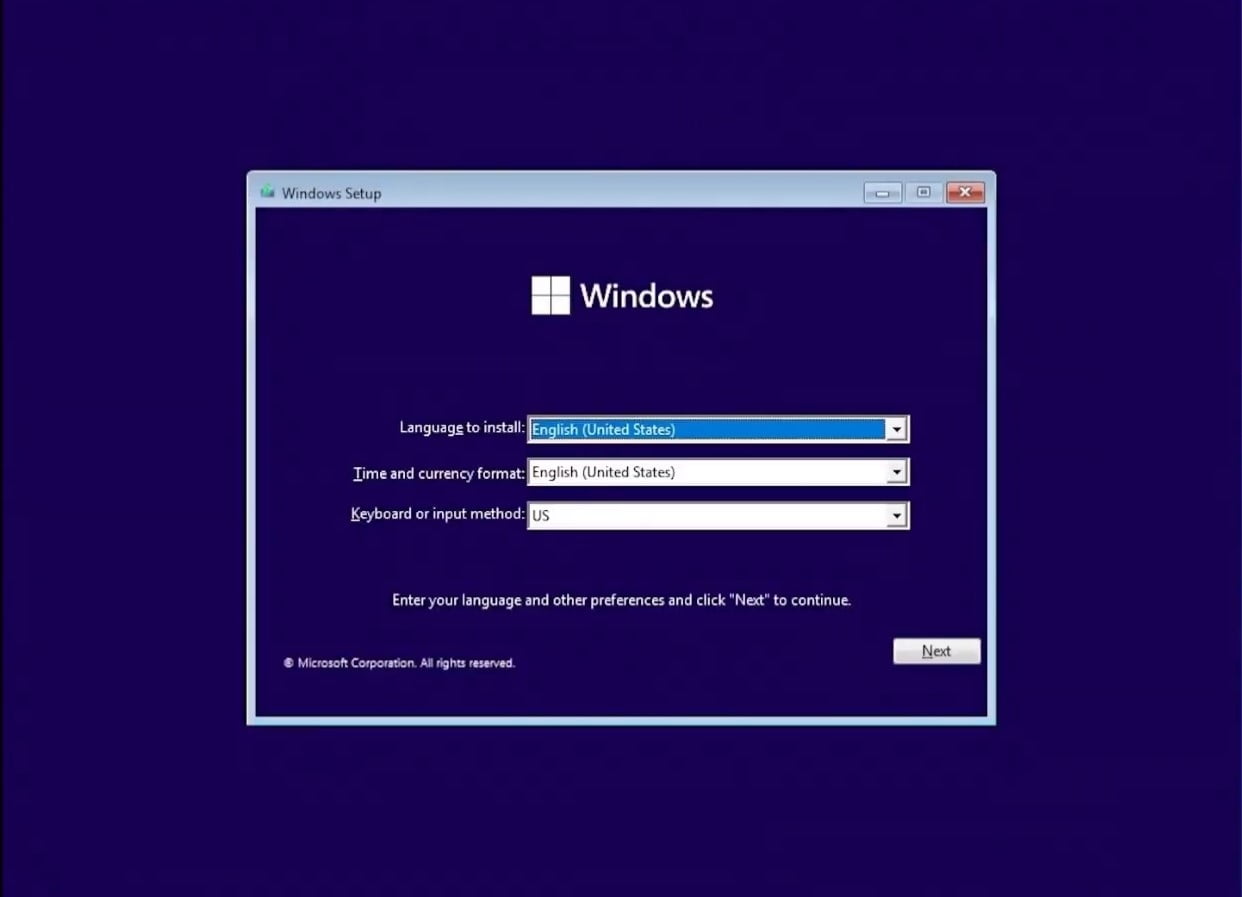 Enter your product key on the next page. If you don't have one, click on "I don't have a product key."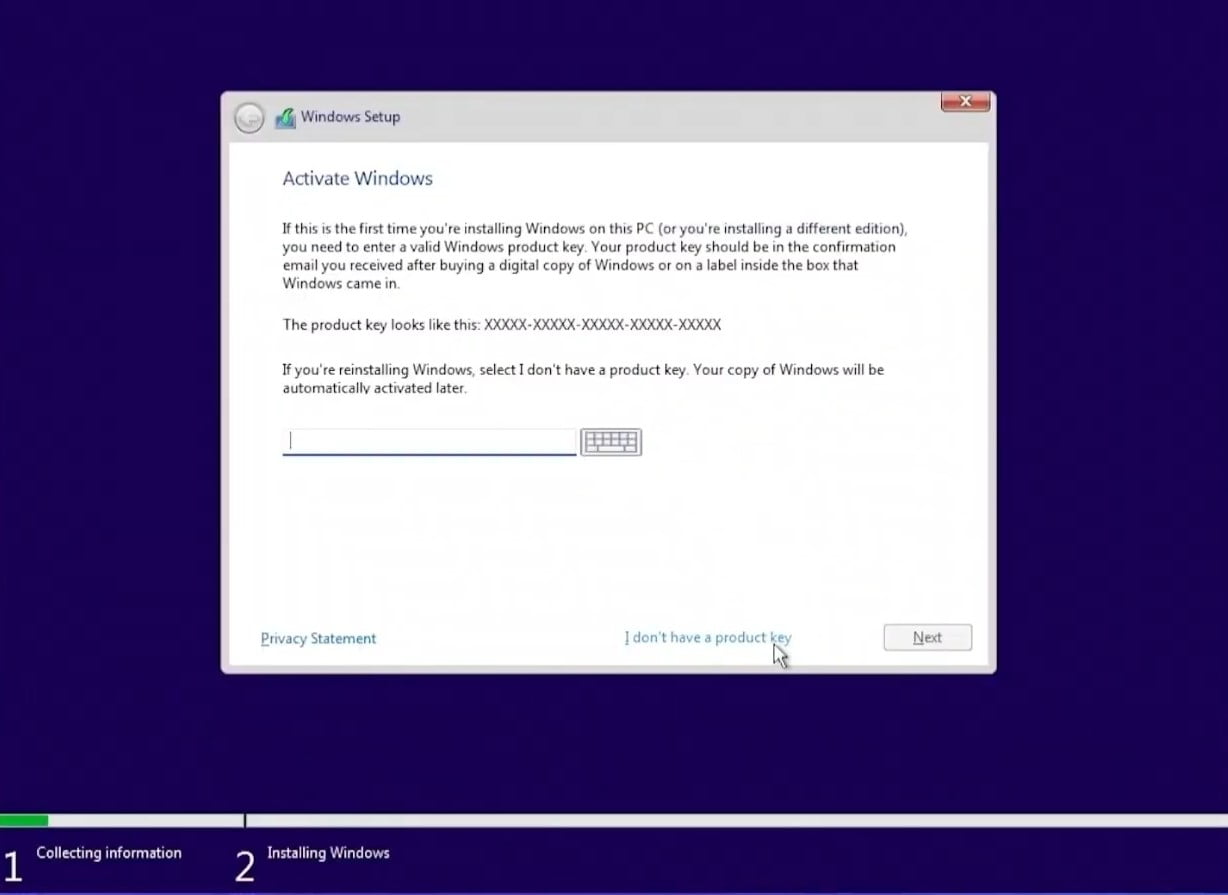 Choose your Windows 11 version on the "Select the operating system you want to install" screen.
Accept Microsoft's license terms and click on Next. After that, choose between the Upgrade and Custom options. Going for the Upgrade option lets you keep your files and applications. The Custom option allows you to make advanced changes, such as formatting your hard drive and creating a new partition for the installation.
Note that using the Custom method means you're discarding your apps even if you save your files.
Windows will now start the installation process after you've entered your preferences. The duration of the installation process depends on your system resources. On faster PCs, the process will take less time.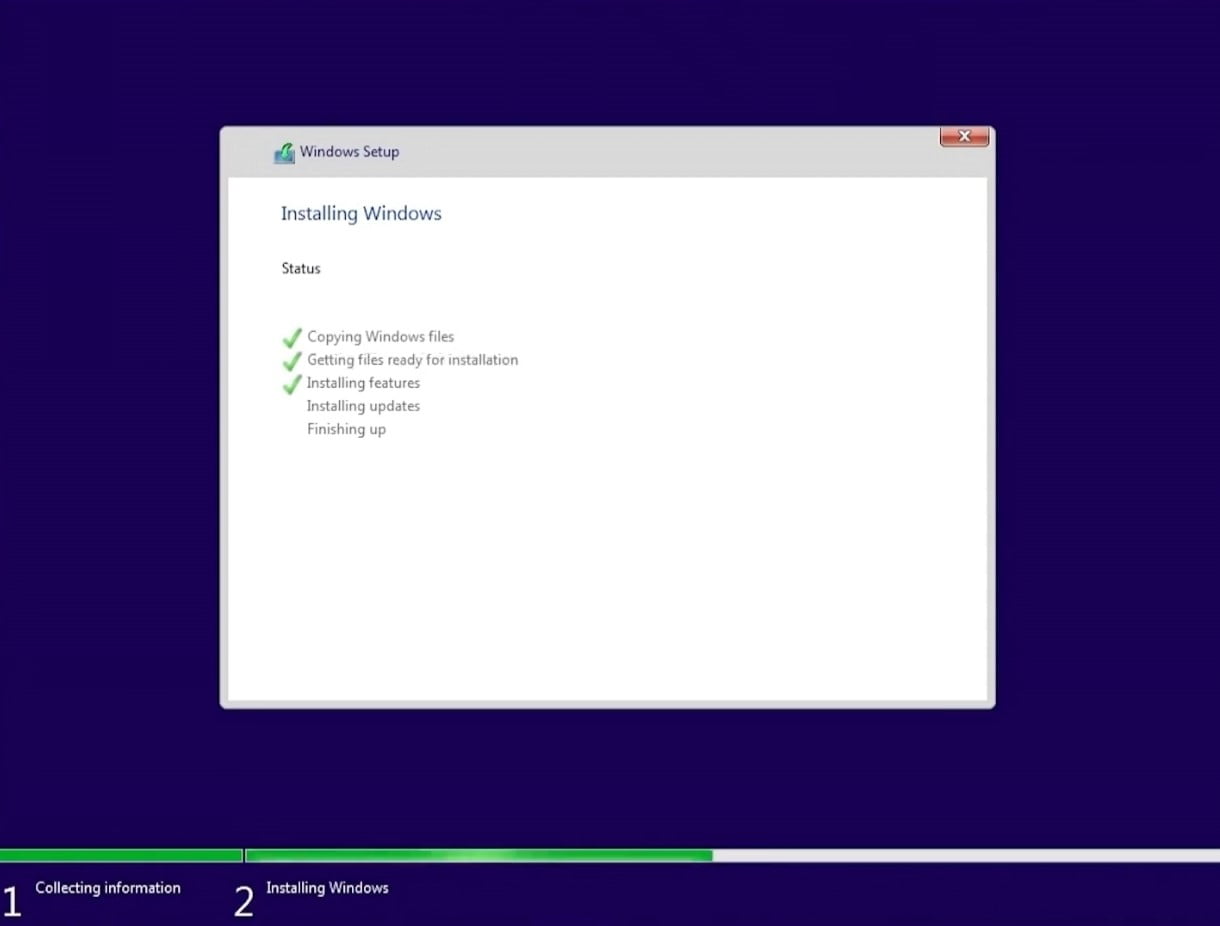 After the installation completes, you should see your desktop if you went for the Upgrade option. However, suppose you chose the Custom route. In that case, you'll have to set up the new operating system by entering your language and keyboard layout, signing in to your Microsoft account or choosing an offline account, and setting a password.
Can I roll back to Windows 10?
You can easily go back to Windows 10 if the bugs on the experimental Windows 11 are too much for you.
Head to the Settings application by opening the Start menu and clicking on the Settings cog icon. Using the search option to find Settings is another way to open the app.
Once the Settings window opens, go to the left pane and click on Windows Update.
Go to the right side of the window and click on Advanced Options. Next, scroll down and click on the Recovery menu. Once the Recovery page opens, click on the Go Back button next to "Previous version of Windows."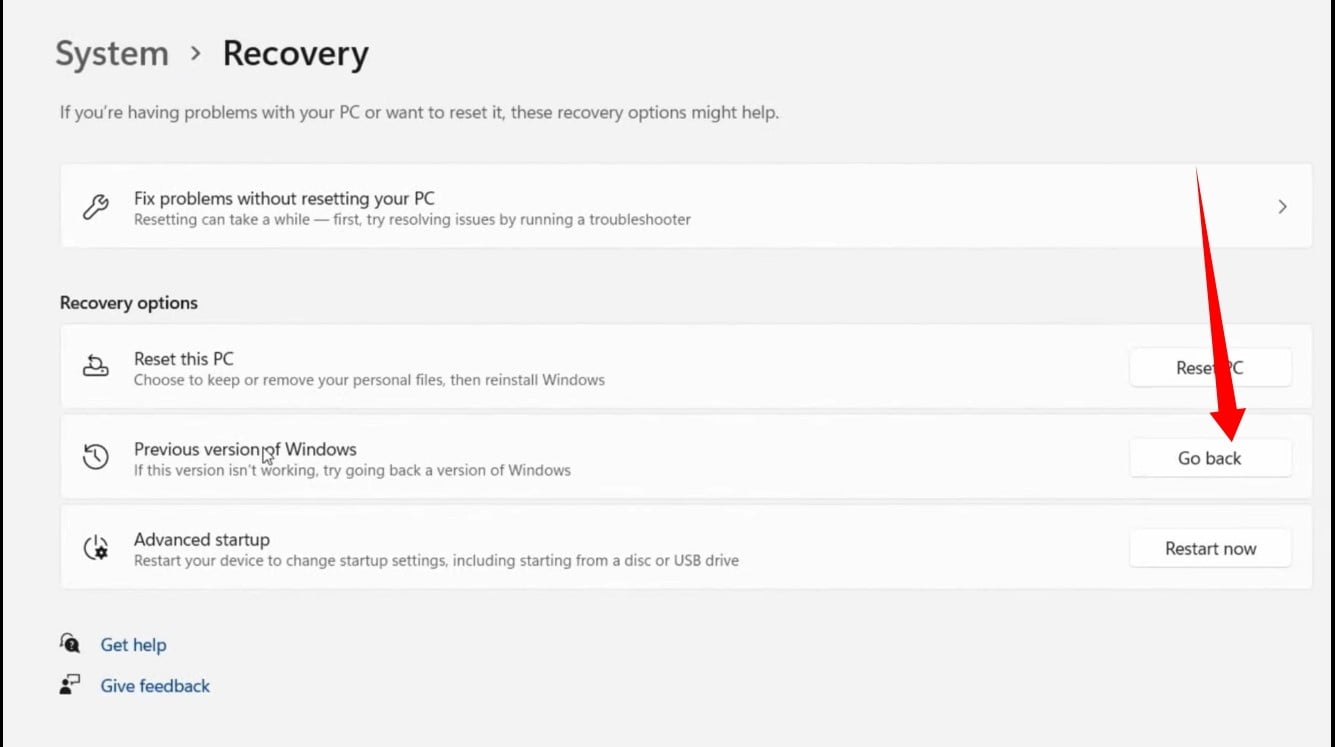 The setup window will now come up. Enter the reason for your downgrade on the first page and click on Next. You can click on No Thanks on the "Check for Updates" screen if you don't want to go through that process.
Allow Windows to complete the installation process.
The Go Back button will be greyed out if you've used Windows 11 for more than ten days. This is because Windows automatically clears old OS installation files after ten days to save space.
However, that doesn't mean you're stuck on Windows 11 forever. You can head to Microsoft's website to download the latest Windows 10 ISO file. Once you've downloaded the file, double-click or right-click it and select Mount. Next, double-click the Setup file to start the process and follow the prompts that appear in the wizard to complete the downgrade.
You can also use the Rufus method we explained above to create a bootable USB drive with the Windows 10 ISO. You shouldn't worry about the Secure Boot issue as Secure Boot isn't mandatory on Windows 10.
Conclusion
Windows 11 is no doubt packed with lots of new and exciting features. This article shows you the main differences between the new OS and Windows 10. Be sure to keep up with us as we'll continue to update you whenever Microsoft makes any move on Windows 11.