While streaming channels continue to enjoy increased adoption due to ease of use and access to content, Blu-ray remains one of the best ways to consume movies.
Even though Samsung discontinued production of their Blu-ray players and Warners Bros announced their plans to stop releasing Blu-ray and DVD series and movies, many users still opt for Blu-ray content.
And as it turns out, it's still easy to watch Blu-ray content directly from the discs on Windows devices. Players like VLC can load and play content directly from optical drives.
Even as most PCs no longer come with built-in optical drives, users have the option to go for external drives or use ISO files and mount them as virtual DVDs.
But you may notice an error on your VLC media player whenever you try to load Blu-ray content. The error reads:
"This Blu-ray disc needs a library for AACS decoding, and your system does not have it."
The Problem with Encryption
No content producer or owner wants their materials redistributed or duplicated without authorization. That's why most streaming apps prevent you from recording your screen while content is playing and cinema houses frown on entering cinema halls with camcorders.
In the same vein, there are standards in place to prevent Blu-ray piracy. One such standard is the AACS. It's the reason you keep seeing the error in VLC.
In this article, we'll talk about the encryption system and show you how to fix the "This Blu-ray disc needs a library for AACS decoding" issue on Windows 11 and Windows 10.
What Is AACS?
AACS is short for Advanced Access Content System. It's a content distribution and digital rights management standard developed by the Advanced Access Content System Licensing Administrator (AACS LA).
The specification is used to manage content stored on recorded and prerecorded optical media, such as Blu-ray discs, for consumer use with consumer electronics devices and personal computers.
The motion picture and software industries use the standard to limit unauthorized redistribution and duplication of copyrighted materials.
It works by encrypting media on optical discs so that various code keys have to be provided to decrypt content before it can be accessed or played. These keys are usually hardwired directly into media players and electronic devices and are unavailable for public use.
The mechanism prevents consumers from using the keys to extract content, such as computer games or films, to resell, redistribute, or duplicate, without permission from the manufacturer.
So, What Causes the Error to Show Up?
Whenever you see the "This Blu-ray disc needs a library for AACS decoding, and your system does not have it" message in VLC, it means your PC doesn't have the required code keys to decrypt the AACS encryption on the Blu-ray disc you're trying to access.
That said, the problem could have different root causes. It's possible that your computer is missing some AACS-related files or the files have been corrupted.
The files include the following:
KeyDB.cfg: This file is responsible for providing the host key and the processing keys required to decrypt the content on the disc. The keys can be changed occasionally.

Libaacs.dll: This is the AACS library decoding file that uses the KeyDB.cfg file to decode the Blu-ray disc.
How to Resolve the "This Blu-Ray Disc Needs a Library for AACS Decoding" Error in 2022
Option One: Add Library and Code Key Files
The latest solution to the problem is adding the library and code key files required for the decryption to the AACS folder.
Important Note: This step involves downloading files from a third-party website to your computer. You may receive a prompt or warning telling you that the website lacks SSL encryption and may be unsafe. So, make sure you do your due diligence to confirm whether you'll be comfortable with this move. That said, using the files worked for many users and allowed them to play the content through VLC.
---
Also Read: How to Prevent Malware: Lock Down Your Online Safety
---
Now, follow these steps:
Step 1: Download the files
Navigate to VLC Blu-ray. 

If you encounter an error stating "Your connection is not secure," click the "Advanced" button to expand the error details, then select "Proceed to vlc-bluray.whoknowsmy.name (not secure)."

After the site loads, go to the Keys Database section and click on the "Fetch the up-to-date file from FindVUK online database and unzip it" link.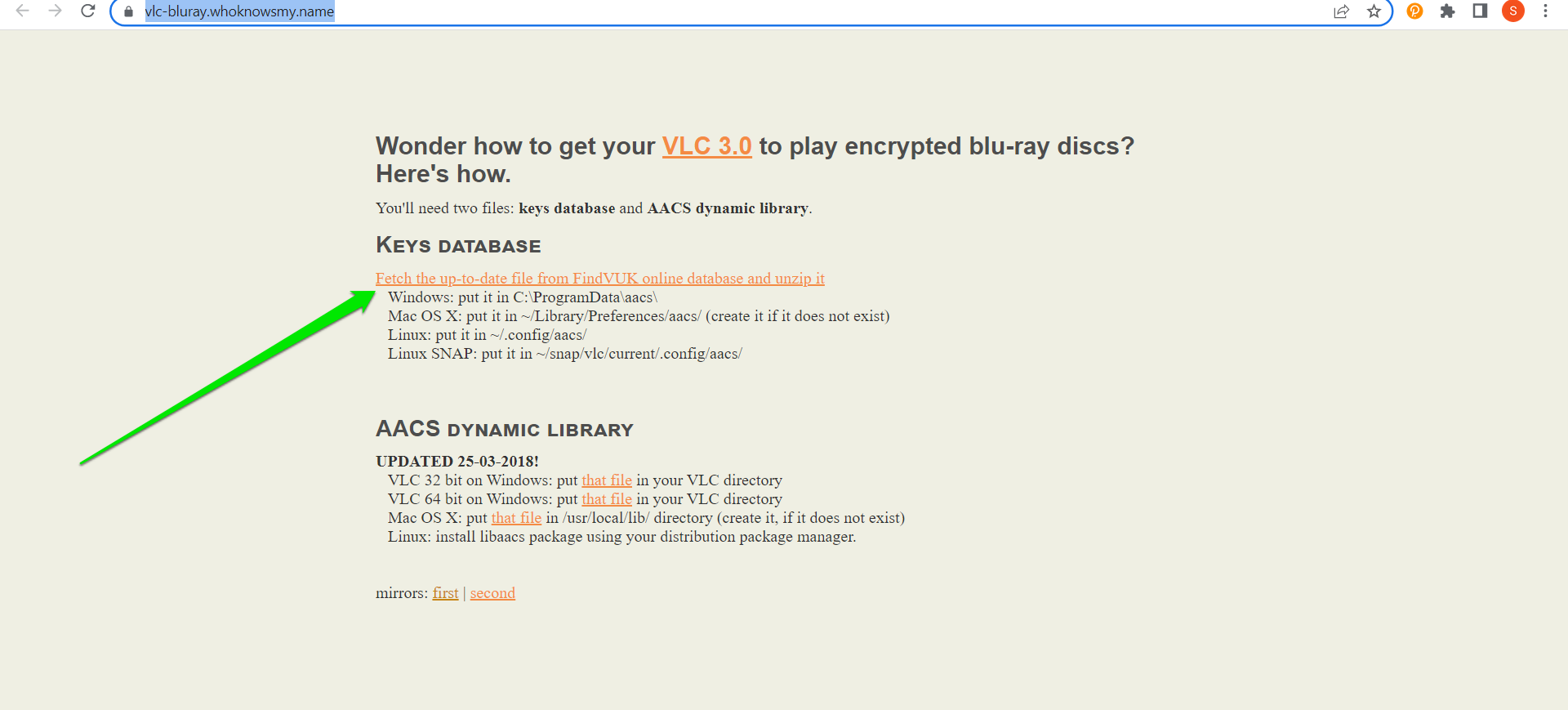 You'll now be redirected to the FindVUK website. Scroll down to Downloads and click on a KeyDB.cfg file.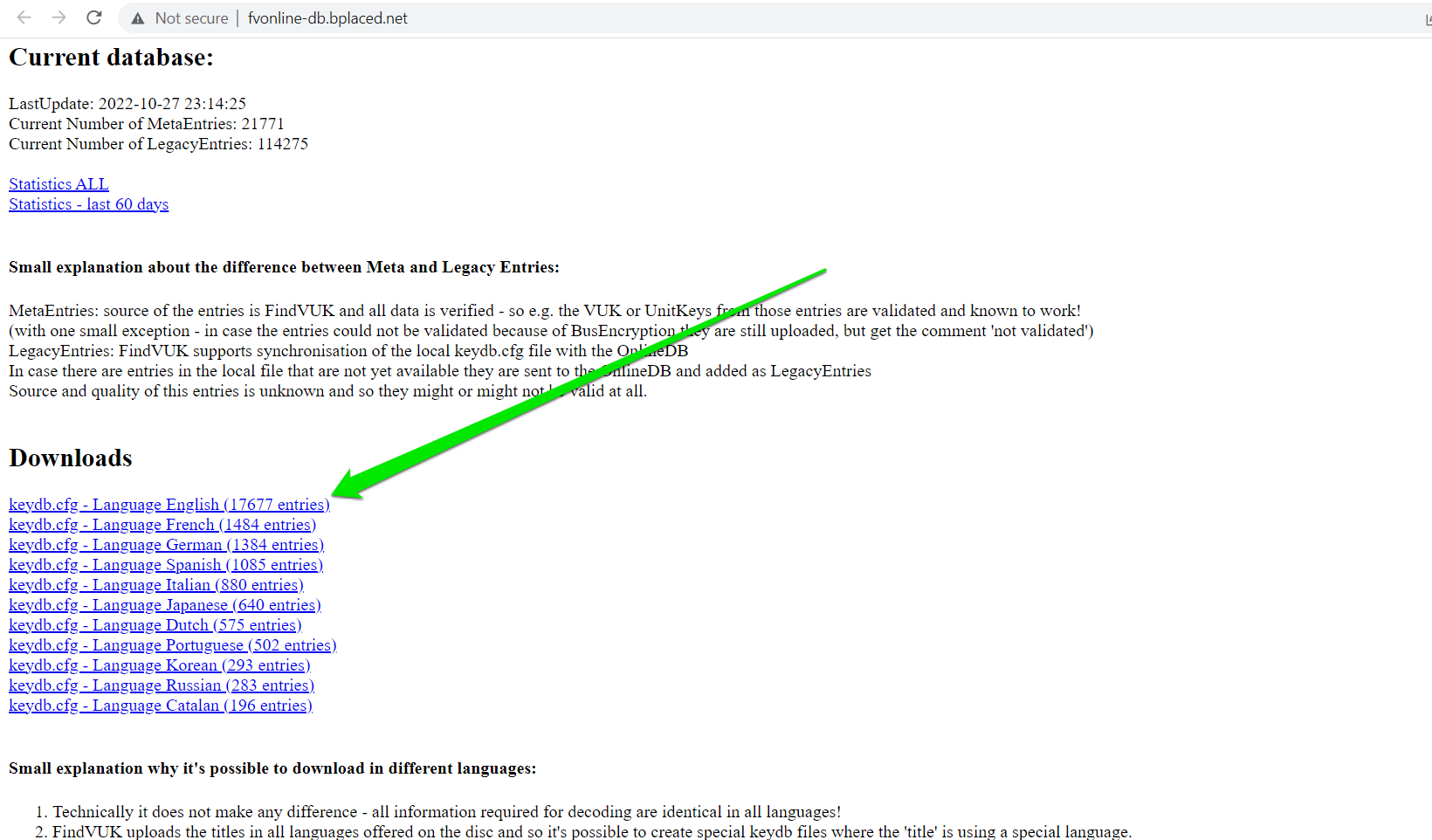 After that, return to the named website and click on the "that file" link under the AACS Dynamic Library section to download the libaacs.dll file. Remember to download the file that corresponds with your VLC's 32-bit or 64-bit architecture.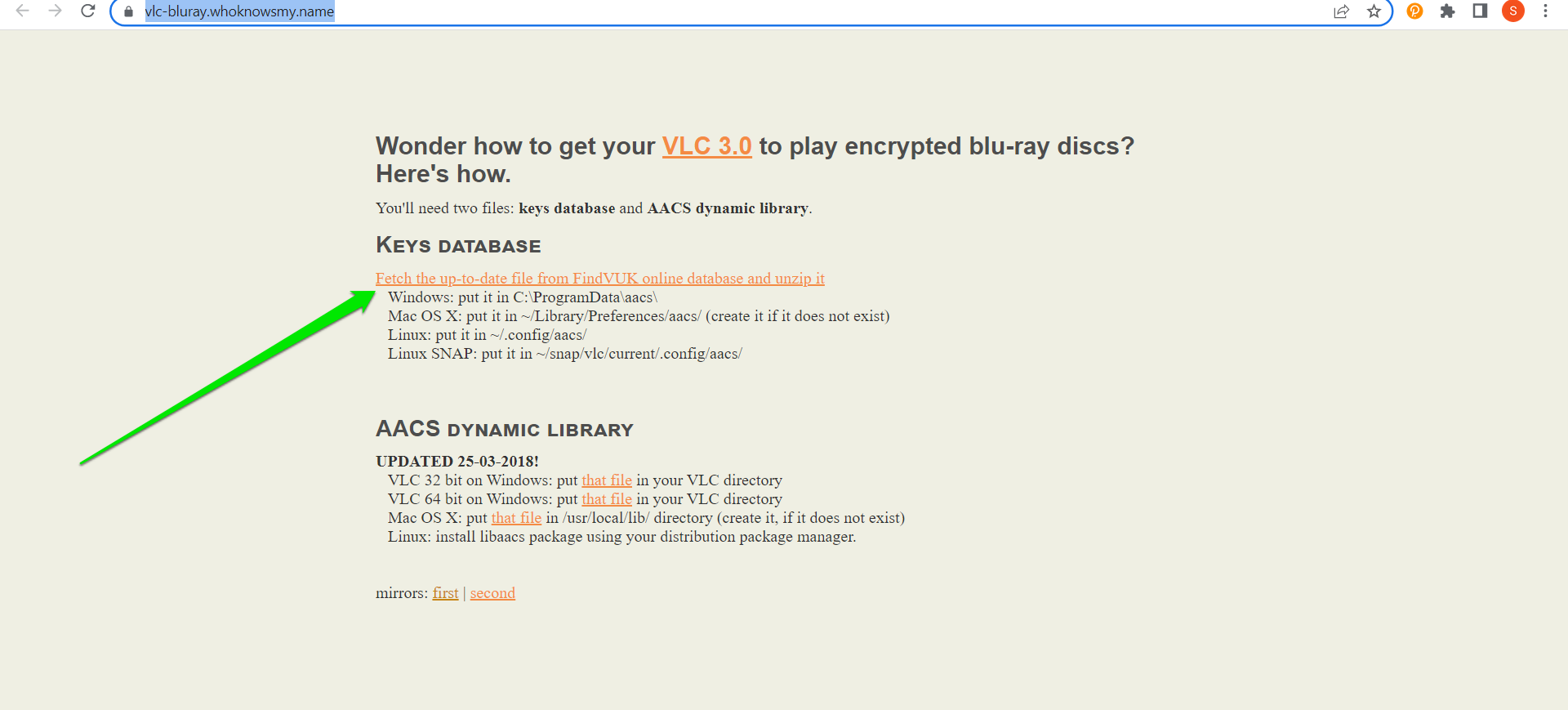 Note: Your browser may warn you that the file may be dangerous to your computer.
Step 2: Copy the KeyDB file to the AACS folder
After the files are downloaded to the Downloads folder, start by creating the AACS folder.
Launch the Run dialog window by hitting the Windows and R keys simultaneously.
Type "%APPDATA%\" (no quotes) into the dialog box and hit the Enter keyboard button.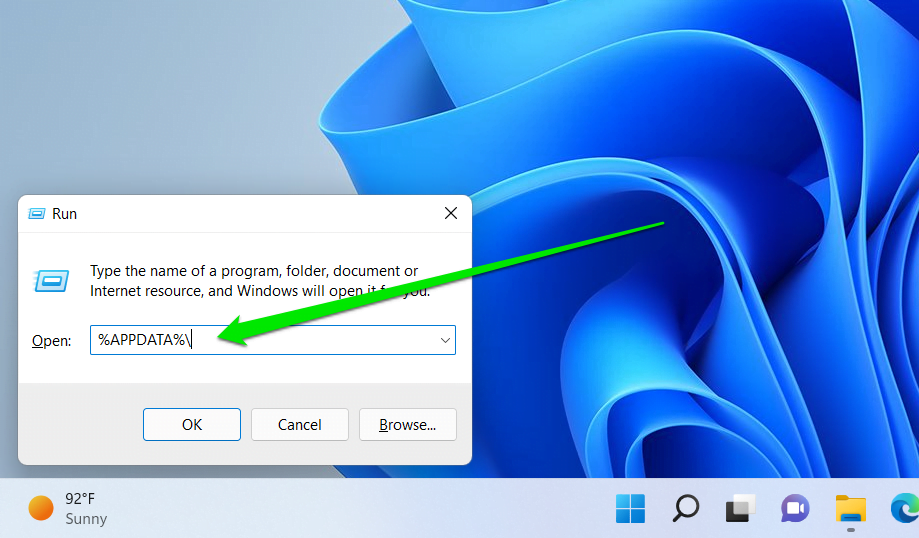 After the Roaming folder pops up, create a new folder and name it "AACS."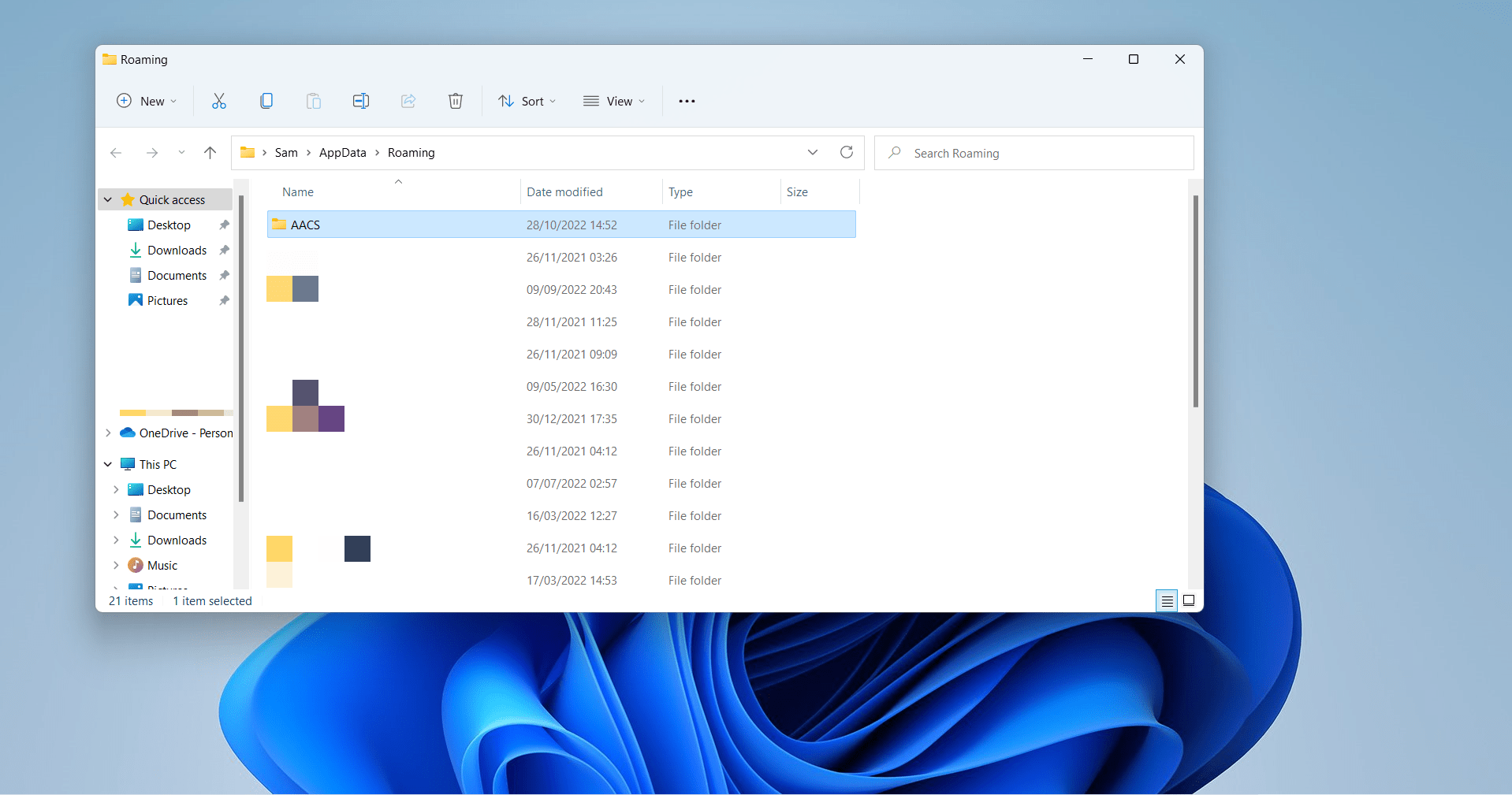 Now, go to the Downloads folder and extract the KeyDB file from the ZIP folder you downloaded. You can right-click the file and select Extract All.

After that, copy and paste the cfg file you downloaded into the AACS folder.
Step 3: Copy the AACS library file to the VLC root folder
Now, go to your Downloads folder and copy the dll file. Right-click the file and select copy in Windows 10 or click on the copy icon above the context menu in Windows 11.

Navigate to your VLC root directory. It should be in C:\Program Files\VideoLAN\VLC.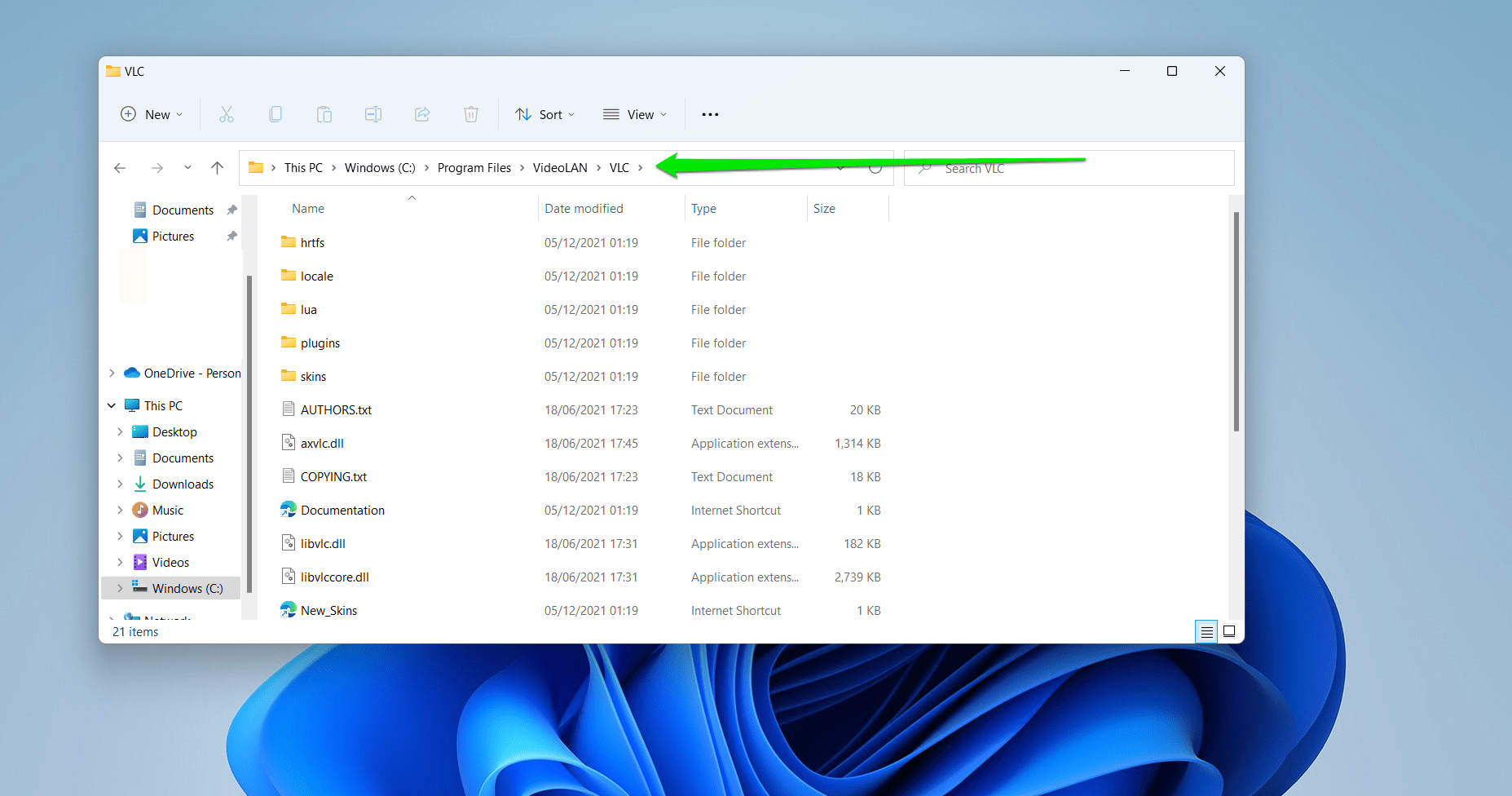 In some cases, you may have to open the C:\Program Files (x86) directory to locate the VLC folder.

Once you get to the folder, paste the file.
You can now launch VLC and try playing the content from the Blu-ray disc or ISO file.
Option Two: Update Your VLC Player
Upgrade your VLC media player to the most recent version. Updating can grant you access to the latest bug fixes, new features, and enhancements for the application. This straightforward action can effectively address the "This Blu-ray disc needs a library for AACS decoding" error, particularly if you haven't updated the software recently.
Launch the VLC media player. In the header menu, navigate to Help, and from the context menu, select Check for Updates.

Should a newer version be accessible, you'll receive a notification like this:
"A new version of VLC (X.X.X) is available.
VideoLAN and the VLC development team present VLC 3.0.18"
VLC 3.0.18".
The latest release features expanded format support, enhanced adaptive streaming capabilities, resolution of various crashes, and updates to multiple third-party libraries. You can find comprehensive information on this release on

the official release page

. Additionally, this update addresses several security concerns.

If you wish to proceed with the download, click "Yes."

A stable internet connection is essential

to ensure a smooth download process without any missing files or errors.

Once the download is complete, you'll encounter a prompt saying, "The new version has been successfully downloaded. Would you like to close VLC and proceed with the installation?" Click "Install."

Follow the on-screen instructions to update VLC while retaining your previous settings. Wait for the wizard to complete the installation of the latest VLC media player version, and then attempt to open the problematic Blu-ray file once more.
---
Also Read: How to Keep Your Software Up to Date
---
Option Three: Fix Corrupt Files
While it's an unsettling thought, your Blu-ray disc's media content may be corrupted. If this is the case, you may find yourself unable to access the data on the disc, and recovery might be challenging.
To determine if your file is indeed intact, we recommend initially experimenting with an alternative media player application designed for your version of Windows. Consider options like Potplayer or MPC-BE, both of which serve as excellent alternatives to the VLC media player.
If you continue to encounter Blu-ray issues with these alternative media players, try playing the disc on a different machine — another PC, laptop, or Mac. If you encounter the same or similar errors across multiple devices, it's increasingly likely that your file has become corrupt.
---
Here's how to fix the problem: How to Find and Fix Corrupted Files in Windows 10?
---
Conclusion
In conclusion, resolving the "This Blu-ray disc needs a library for AACS decoding" error is entirely possible with the right steps. By updating your media player software, ensuring your system has the necessary libraries, and considering alternative players, you can enjoy your Blu-ray content without disruption. Remember that keeping your software and system up to date is key to a smooth and error-free media experience.
Expert tip:
Make sure you keep your system device drivers up to date to avoid facing different problems, from playback and sound to network and input. You can use Auslogics Driver Updater to ensure your drivers are never outdated. The tool will show you drivers that should be updated and help you download and install those critical updates.
You should also use a powerful antivirus program such as Auslogics Anti-Malware to prevent malicious programs from tampering with critical files, such as the AACS library files.
---
Also Read: Signs of Malware: How to Know if Your Computer is Infected
---
FAQ

Where Are VLC Recordings Stored?
VLC recordings are typically saved in the "Videos" or "Recordings" folder on your computer. You can specify the location in VLC's settings.
How to Fix a Blu-Ray Disc That Won't Play?
If a Blu-ray disc won't play, try cleaning it, updating your Blu-ray player's firmware, or checking for region code compatibility. Also, ensure your player and software are up-to-date.
How Do I Add AACS Decoding to VLC?
To add AACS decoding to VLC, you need to install the "libaacs" library. Download the appropriate files and place them in VLC's directory.
How to Install AACS Library in VLC?
Install the AACS library in VLC by downloading the necessary files from trusted sources, then follow installation instructions specific to your operating system.
How to Play Blu-Ray on VLC?
Playing Blu-ray on VLC requires installing the AACS library and ensuring your Blu-ray drive is supported. Open VLC, navigate to "Media," select "Open Disc," and choose the Blu-ray option.
Please note that handling Blu-ray discs may involve copyright restrictions, so ensure you have the necessary rights or permissions to play or decode them.