If your computer is running slow, you can reboot it to give its system files and programs a fresh start. But what if your PC keeps restarting automatically without any warning? 
If you've been asking, "Why does my PC keep restarting?" don't worry. This guide explains why your computer keeps restarting and practical solutions to resolve the problem. 
PS: You can watch the video below explaining the various methods to solve a PC stuck on restarting:
Reasons Why Your Computer Keeps Restarting
There are many reasons why a PC randomly restarts. It can result from various issues, including corrupted drivers, faulty hardware, and malware infection. It can be challenging to pinpoint exactly what keeps your computer in a reboot loop. 
However, many users have reported that the issue occurred after they installed a Windows 10 update. Since this error is quite common, many ways exist to fix it. 
We've listed below some solutions that will help you fix the reboot loop on Windows 10.
Method 1: Disabling Automatic Restart
When you want to fix endless reboot loop after Windows 10 update, the first thing you should do is disable the automatic restart feature. This will allow you to temporarily stop the computer from restarting. 
This way, you can efficiently try the other methods to resolve the problem permanently. Here are the steps:
Turn on your computer.

Before the Windows logo shows up, press and hold the "

F8

" key. This should bring up the boot menu.

Select "

Safe Mode.

"

Boot your computer through Safe Mode, then press "

Windows Key + R."

In the run dialog, type "

sysdm.cpl

" (no quotes), then click "

OK

."

Go to the "

Advanced

" tab.

Under the "

Startup and Recovery"

section, click the "

Settings

" button.

You will find the Automatically Restart option under System Failure. Deselect it if it has been checked. Note that the box beside "Write an event to the system log" has to be selected. This feature records problems occurring in your system.

Save the changes by clicking OK.
As we've mentioned, this can only temporarily fix reboot loop on Windows 10. As such, we recommend that you proceed with the method listed below.
Method 2: Deleting Bad Registry Files
Before you follow our instructions, you have to be completely confident that you can complete the process without making any mistakes. Keep in mind that the Windows Registry is a sensitive database.
---
Related: What is the Windows Registry And Why Do You Need a Registry Cleaner?
---
Even misplacing a comma can cause damage to your computer! As such, we suggest checking out BoostSpeed's Registry Cleaner. This software thoroughly checks your computer and fixes any problems in the Windows registry automatically. With a click of a button, you can fix endless reboot loop after Windows 10 update.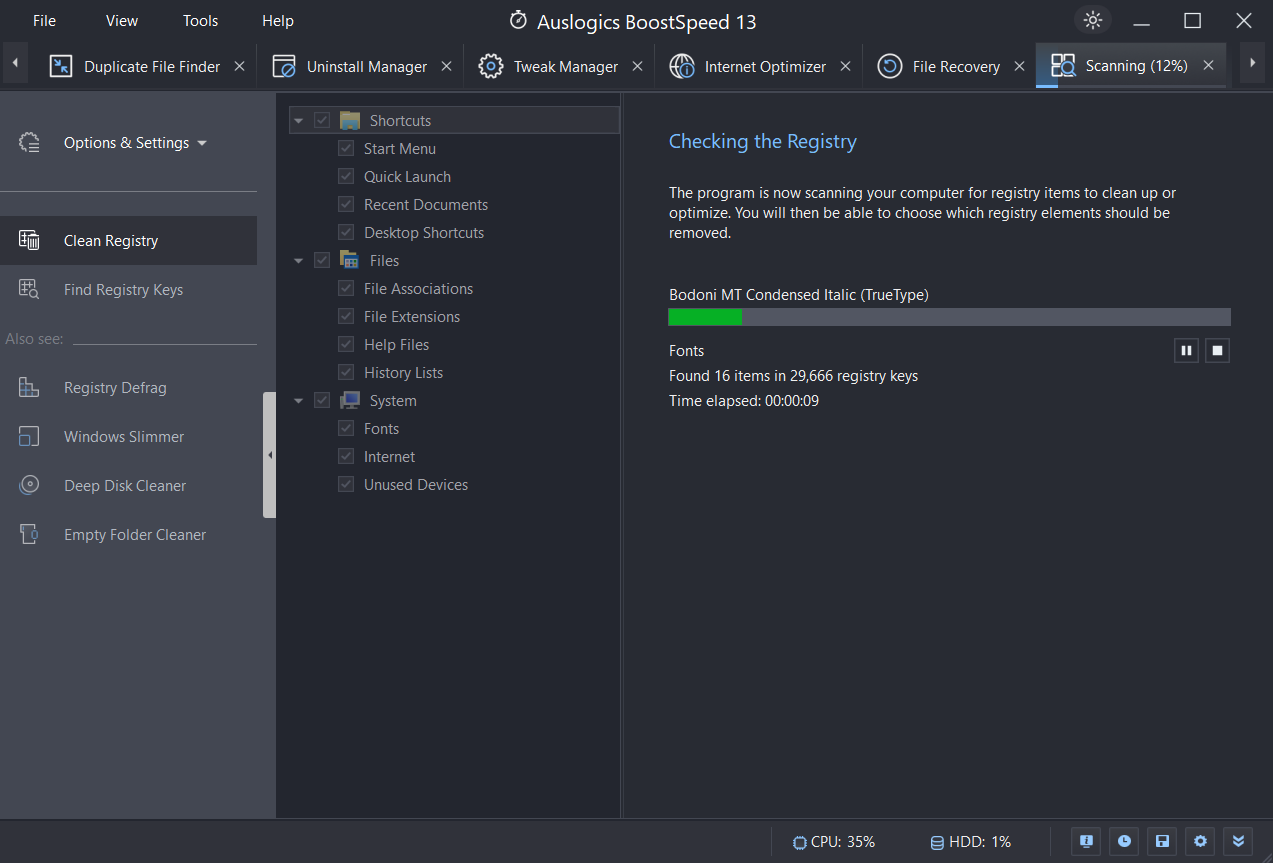 Cleaning the Registry Manually
 On the other hand, if you prefer doing it manually, you can follow the steps below:
Type in "

regedit

" (no quotes) in the search bar and hit "

Enter

."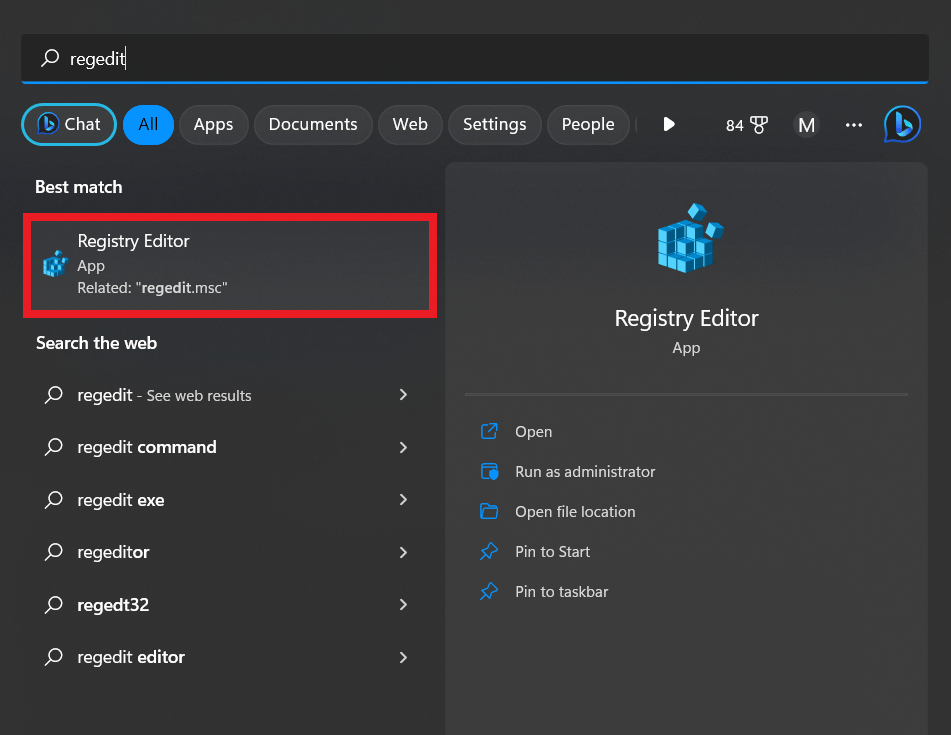 Navigate to this path: "

HKEY_LOCAL_MACHINE\SOFTWARE\Microsoft\Windows NT\CurrentVersion\ProfileList

"

Before you make any changes, make sure you create a backup of your registry first. This ensures that you can easily undo any mistakes you might make.

Browse through the ProfileList IDs and look for those with ProfileImagePath. If you find any, delete it.

Exit the Registry Editor.

Restart your computer and check if the problem has been fixed.
The manual method can help resolve the issue if your computer randomly restarts. However, this can be tricky, so using the Auslogics BoostSpeed Registry Cleaner is best. 
Besides, BoostSpeed 13 is a software that can speed up your slow computer and improve its performance. 
Method 3: Updating Your Drivers
Your computer can get stuck in a reboot loop when drivers are outdated. This is because your devices can't communicate with your system correctly. As such, it's essential to check if your drivers are up to date.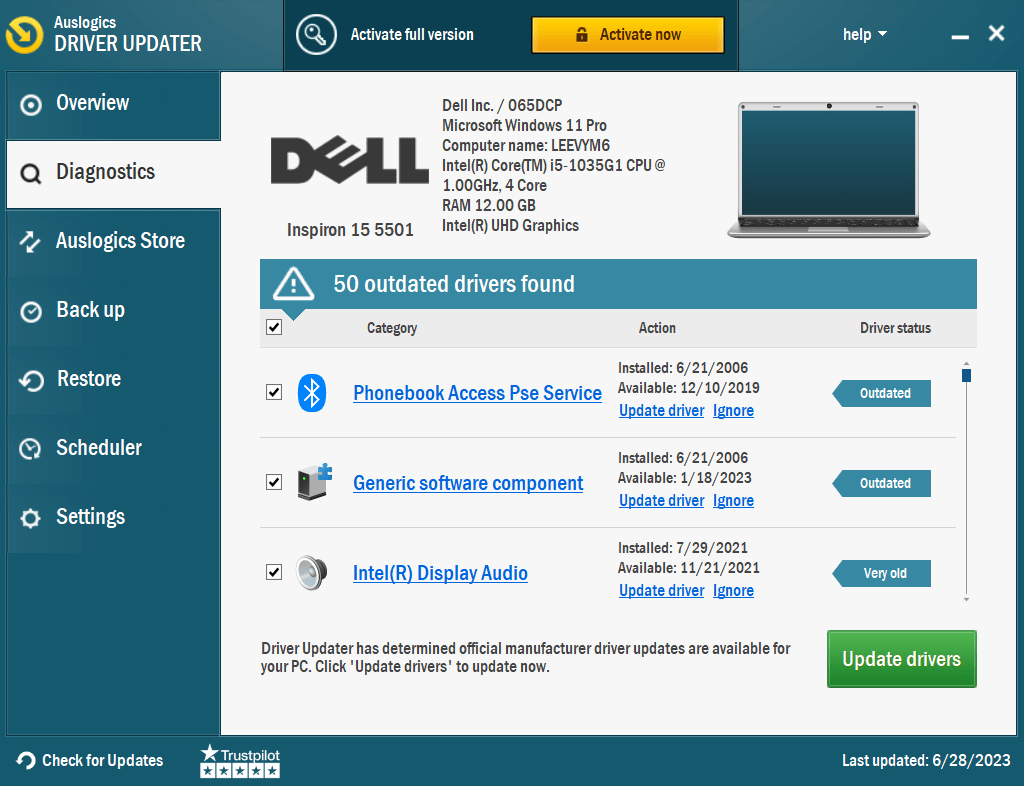 You can do this manually or use a third-party tool like Auslogics Driver Updater. The software: 
checks for potential driver issues, 

gives you a detailed report on the missing or outdated drivers, if any, and 

allows you to update them to the latest manufacturer-recommended versions.
This saves you time by updating your Windows drivers with one click. Also, the drivers are always compatible with your device model and type, and you can create backups before the update. 
---
Related: Auslogics Driver Updater: New Drivers in One Click!
---
Updating Your Drives Manually
If you update your drivers manually, you must dedicate a significant amount of time. You'd have to go to the manufacturer's website and scour the driver installers to get the right versions for your computer. 
---
Also Read: [EASY GUIDE] How to Update Device Drivers on a Windows 10 PC?
---
This can be time-consuming. This is why we encourage you to use Auslogics Driver Updater. 
If your computer restarts randomly, updating the drivers may solve the issue.
Method 4: Checking Hardware Issues
In some cases, the computer restarted unexpectedly because of faulty hardware. We've listed some of the possible hardware issues you must check:
RAM
The problem may come from your Random Access Memory (RAM). Check the RAM and the condition of the slot. Remove the RAM from the slot and carefully clean them both. Insert back the RAM, then check if this fixes the problem.
CPU
Overheating may also get your computer stuck in a reboot loop. As such, you have to check if your CPU is working properly. It would be best to remove the dust from your CPU, ensuring the fan and surrounding areas are clean. 
After this, turn on your computer and check that the issue has been resolved.
External Devices
Unplug all your external devices. After that, turn on your computer and check if it's no longer in a reboot loop. If your unit is now properly functioning, there must be something wrong with one of your external devices. 
You can identify exactly which it's by plugging them back one at a time. Ensure you restart your computer after every device to determine which causes the issue.
Method 5: Scanning for Viruses or Malware
A virus or malware may have infected your computer, so it keeps restarting. You can run a complete virus scan by using Windows Defender.
---
Also Read: How to Remove Virus and Other Malware from Windows 
---
On the other hand, if you want a more comprehensive virus/malware check, you can use top-notch security software like Auslogics Anti-Malware. It checks your system and Registry and looks for malicious items. 
After letting the tool eliminate viruses and malware, you can restart your computer to see if the problem has been solved.
To protect your browser against online threats, you should start the Browser Protection tool on your PC. It'll make you feel confident that your PC and personal data are protected.
Conclusion
Although it can be frustrating if your computer starts restarting, several fixes can be implemented to solve the issues. We've highlighted some of the frequent causes of why a PC randomly restarts and offered practical solutions.
You can disable the automatic restart feature, delete bad registry files, update drivers using Auslogics Driver Updater, and scan for malware. If your computer keeps restarting, you can use these methods to solve the issue.
FAQs
How to Restart Windows 10?
You can restart Windows 10 by clicking the "Start" button, choosing the "Power" symbol from the Start menu, and then selecting "Restart."
Why Does My Computer Keep Restarting?
PC stuck on restart can be due to several reasons. Some include hardware problems, software conflicts, Windows updates, Blue Screen of Death (BSOD), malware, etc. You can update your drivers and software, complete a system scan for malware, check for overheating, and examine recent modifications. If necessary, seek professional help to troubleshoot the issue.