The "Reboot and select proper Boot Device" error is, unfortunately, quite common on Windows PCs. This is why today, we will cover several easy ways to get rid of the issue and get your computer back to working properly.
So, what does it mean when your PC says that you should "reboot and select proper Boot Device"?
The first and most obvious "symptom" that you are dealing with this type of error is that you will see the "Reboot and select proper Boot Device" error message on startup.

So, why does this error come up?
There may be several reasons for it:
The boot order is wrong.
Legacy mode is activated or disabled.
There is an HDD failure.
The system partition is set as inactive.
Your Windows Registry needs cleaning.
As you can see, there are quite a few instances when you might run into this problem. So, how to resolve the "Reboot and select proper Boot Device" error?
There are several ways to go about it.
How to fix the "Reboot and select proper Boot Device" error on Windows
As there are several things that can be causing the error, there are also several solutions you can try.
Fix 1: Change the boot order
As the wrong boot order is the most common reason for the error, this is also the first issue you should try and fix. Here's how to do it:
Restart your PC.
Press a dedicated key on your keyboard to enter the BIOS menu. You will typically see the key you need to press on the first screen that appears when you turn on your computer. It could be Esc, Del, F2, F8, F10, or F12.
Open the Boot tab.
Change the boot order on your PC and list your computer's hard drive first.
Save the changes you've made.
Restart your PC.
If changing the boot order hasn't worked, try the next fix.
Fix 2: Check if your hard disk is working properly
Make sure your HDD hasn't failed. Some of the most obvious signs of a failing hard disk are slow performance, strange noises and a large number of corrupted files accumulating on your PC. You can use one of the many programs available online that will let you know if your hard disk is in trouble.
Fix 3: Disable Legacy Boot (only works on UEFI)
If your PC is running UEFI and not BIOS, Legacy mode being on can cause the boot device error to pop up. If this is the case, here's how to disable Legacy mode on your PC:
First, restart your computer.
Next, go to the UEFI menu by pressing the corresponding key. The right key is typically shown on the first screen that you see when your PC starts up. It can be F2, F8, F12, or the Del key.
Next, turn off the Legacy option. It will typically be listed under Security tab > Legacy Support.
Save the changes.
Close the UEFI menu.
Restart your PC.
Fix 4: Run diskpart
If the main partition on your PC isn't set as active, you may run into the select proper boot device error. To check if this is the case, set your partition back to active. You will need to use
diskpart to do so, and you will need your original Windows installation media. Here are the instructions to follow:
Insert your Windows CD and boot from the media.
Go to the Command Prompt via the System Recovery Options or Troubleshoot menu.
Type "diskpart" and press Enter.
Type "select disk 0". ("0" here is the number of the disk where your Windows is installed. To see the full list of disks available on your computer, type "list disk".
Press the Enter key.
Type "list partition" and press Enter.
Type "select partition 1". ("1" here is the number of your main partition).
Type "active" and press Enter.
This should set your partition back to active, and you should no longer be running into the error message.
Fix 5: Clean your Registry
Issues with your Registry can lead to lots of errors on your PC. If your Windows Registry is filled with leftover files from uninstalled applications, you might need to have it cleaned and optimized to improve PC performance. Note that if you choose to make any changes to your Registry manually, it's strongly advised that you first create a system restore point in case anything goes wrong.
First, you will need to make sure that System Restore is activated on your PC. Generally, it should be on by default, but it may have been manually disabled. Here's what to do:
Type "system restore" into Search.
Go to "Create a restore point".
Click System Protection.
Select the drive you want to check and go to Configure.
Here, make sure that you have the "Turn on system protection" feature activated.
Once this is done, you can go on to create a System Restore point. Here are the steps to take:
Right-click Start.
Open the Control Panel and go to System Maintenance and then System.
On the left side, go to System protection.
Here, click Create.
You will be able to compose a description for the restore point: it can be the date you are creating it or the reason why you are doing it, like "before Registry cleanup".
Finally, click Create.
You can then go through your Registry and delete leftover keys, references to non-existing shared DLL files, spam startup entries, and more. Note that making manual changes to the Registry is only advised for experienced users.
If you prefer a ready-made risk-free solution for optimizing your Registry and eliminating related problems, try using Auslogics Registry Cleaner. This is a free tool that will efficiently clean up your Registry in just a few clicks.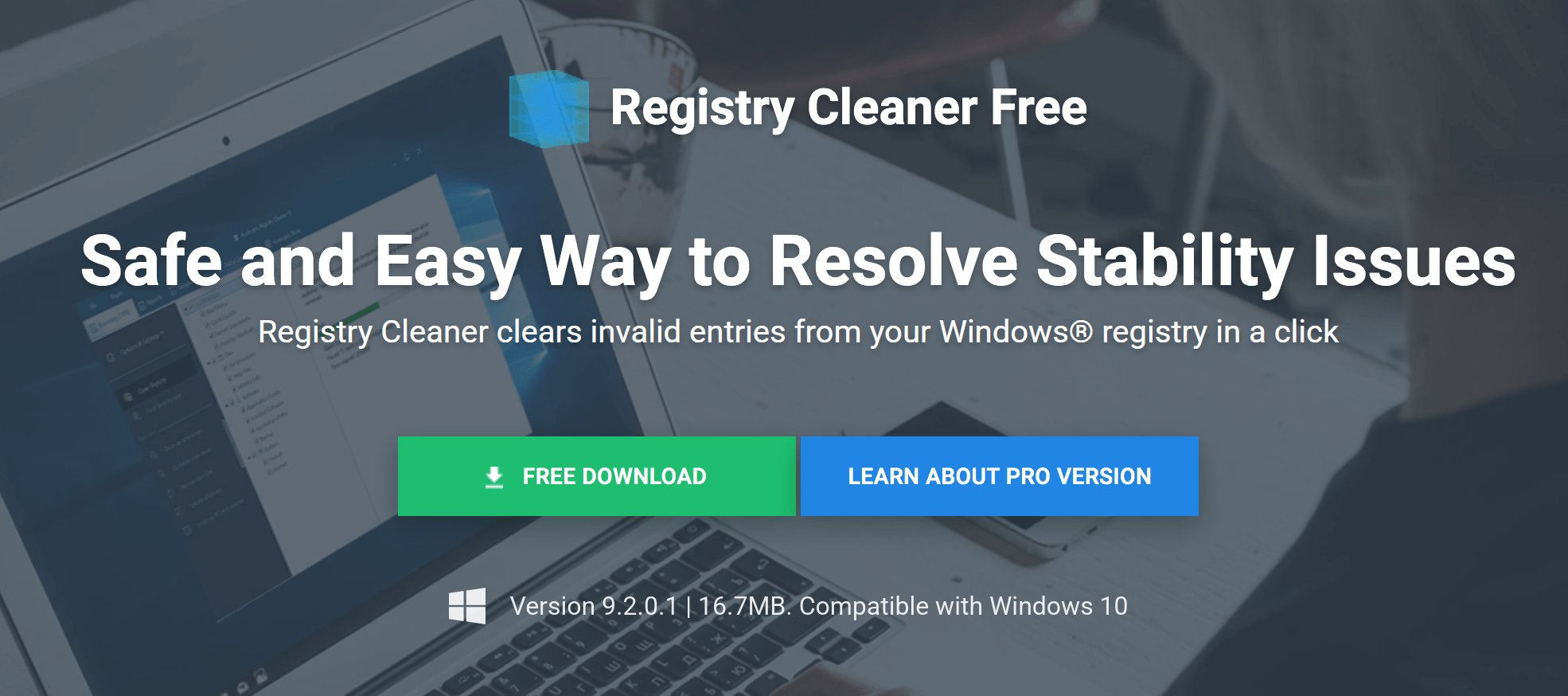 Finally, if you've noticed that your PC has been throwing up a lot more errors recently and you are experiencing a general slowdown with how things work, it may be time to give your system a proper boost. You can do this by using professional PC optimization software — like Auslogics BoostSpeed.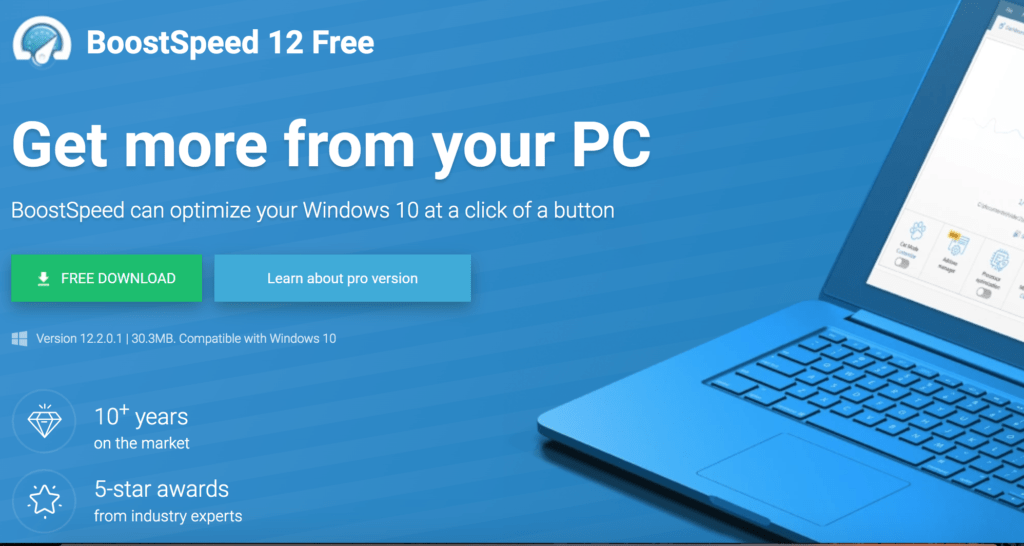 BoostSpeed will first run a scan of your PC. If any speed-reducing objects, such as old applications, duplicate files, cache, and junk files, are located, they will be safely taken care of and removed from your PC. The program will also review your background processes and disable power-consuming startup applications.
As a result, you will have a faster running PC with lots of free storage — no expensive hardware upgrades needed.
We hope that at least one of the above fixes has given you the needed result and you are no longer running into any errors on your PC. Which of the above solutions has been the most helpful? Please share in the comments below.