Headphones not working?
Here's how to fix it
Sometimes you just want to watch a movie, listen to your favorite music on your computer, or get through an important meeting on Skype. You may, however, run into a pesky issue: headphones not detected in Windows 10 or 8. This is a commonly reported problem where users complain they cannot hear anything even though the speaker is working fine.
Luckily there are several ways to learn how to fix headphones not detected in Windows 10 – issues that are widely documented. Here are the steps you should follow:
Fix those hardware issues
Seeking to resolve Computer not recognizing headphones in Windows 8 or 10 often entails checking for potential hardware issues. Here's a two-step fix:
Insert your headphone into a different port, as sometimes the issue occurs because you are using a dead USB port. Plug your headphone into another port and see if it solves the problem.
Try your headphone on another device.If this troubleshooting step doesn't work and the problem persists, your headphone is likely the one at fault.
Auslogics Software
Subscribe
Set your headphone as the default playback device
Sometimes, the headphone isn't set as the default playback device. This leads to the headphone not working problem in Windows 10 or 8. Here are the steps to set the headphone as the default device.
Right-click on the Start button. Click Control Panel.
Click Hardware and Sound. Select Sound.
Look for the Playback tab, and then under it, right-click the window and select Show Disabled Devices.
Headphones are listed there, so right-click on your headphone deice and select Enable.
Click Set as Default. Finally, click Apply.
Change default sound format
If the default sound format isn't correct, there will be the Headphone not working issue. Here are quick steps to change the default sound format on your desktop:
Right-click on Start. Afterwards, click Control Panel.
Click Hardware and Sound. Select Sound.
Go to the Playback tab, and then double-click on your default playback device. You'll find a thick green mark next to it.
Switch to the Advanced tab. On the drop-down menu, you can change the default sound format.
Use the Playing Audio troubleshooter
Windows has a built-in Playing Audio troubleshooter to tackle the problem of the Computer not recognizing your headphone. Follow these key steps:
Press the Windows logo key found on your keyboard. Type "troubleshoot" and then click on Troubleshoot once it appears.
Click Playing Audio, and then  Run the troubleshooter. Click Next.
Choose Headphones. Click Next afterwards.
Click No, Do not open Audio Enhancements.
Click Play test sounds.
If you didn't hear a sound, click I didn't hear anything. This will prompt Windows to reinstall the audio driver.
Follow the instructions on the screen to continue troubleshooting.
Notes and conclusion
If these solutions on how to fix the Headphones not detected in Windows 10 issue fail to work, there's a good likelihood that you have an audio driver that's outdated, corrupted, or missing. Further issues like no sound at all may develop if the problem goes unnoticed.
Make it a point to always have the latest sound driver installed on your system. Auslogics Driver Updater is a safe, reliable tool to update all drivers on your PC in a single click, ensuring smooth hardware operation and preventing device issues and conflicts. It will check your computer for potential driver issues, deliver a report on missing or outdated drivers detected, and let you update them to the latest manufacturer-recommended versions in no time.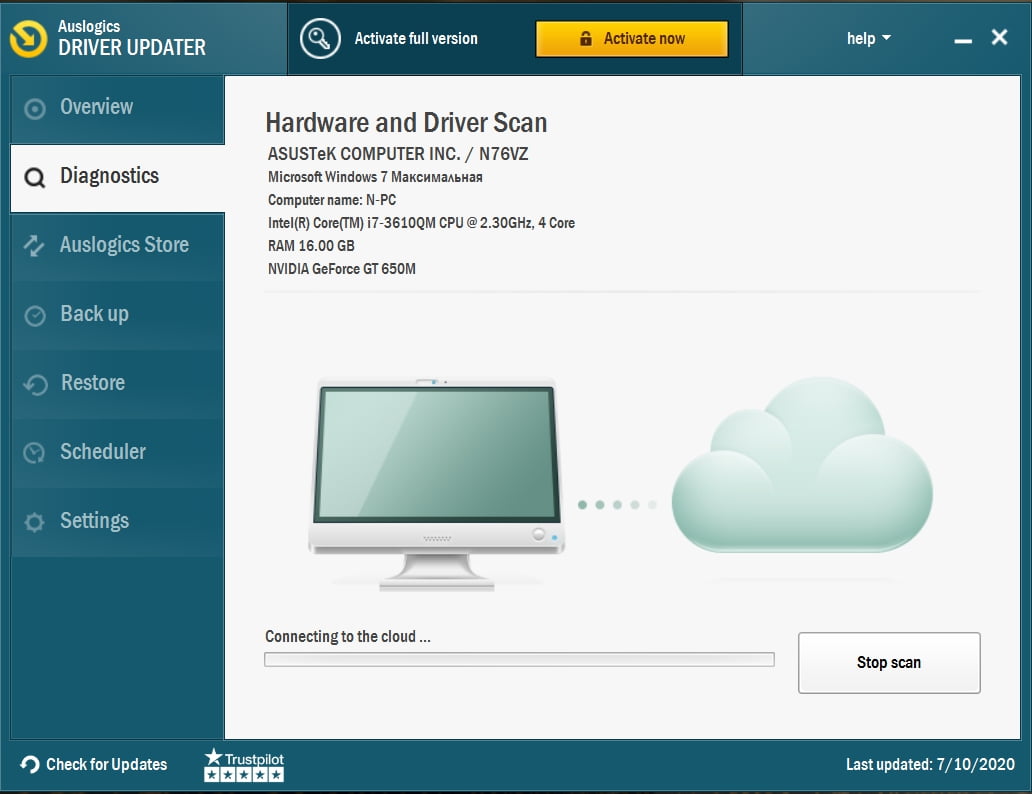 RECOMMENDED
Resolve PC Issues with Driver Updater
Unstable PC performance is often caused by outdated or corrupt drivers. Auslogics Driver Updater diagnoses driver issues and lets you update old drivers all at once or one at a time to get your PC running smoother
DOWNLOAD NOW
There's a good chance that one of these handy fixes will do a good job to resolve Computer not recognizing headphones in Windows 8 or 10. Good luck and we hope everything works well on your PC from here!
And if you want to secure your PC without losing any time, we recommend you to launch a utility called
System Security
. It's totally safe and will definitely provide powerful protection for your system.