For many people, Adobe Reader and Acrobat are two important tools that are used on a daily basis. After all, it is more convenient to exchange documents in PDF format online. However, what will you do if your files in PDF don't open in Windows 10?
We understand how important it is for you to be able to open your important files as soon as possible. As such, we've listed some tips that will teach you how to fix PDF won't open in Windows 10. Keep on reading this article and learn not only the methods for resolving this issue but also the reasons why it occurs. In this way, you can prevent the problem from recurring.
Reasons behind PDF not opening in Windows 10
If you seem to have trouble opening PDF files on your Windows computer, it is likely that it has something to do with a recent Adobe Reader or Acrobat installation/update. On the other hand, PDF not opening in Windows 10 can also be caused by errors brought by an operating system upgrade. Here are some of the factors that may prevent you from opening files in Adobe Reader or Acrobat:
  Outdated Acrobat or Adobe Reader
  PDF files which have not been created using Adobe programs
  Damaged PDF files
  Installed Acrobat or Adobe Reader may be damaged
  PDF files with malicious data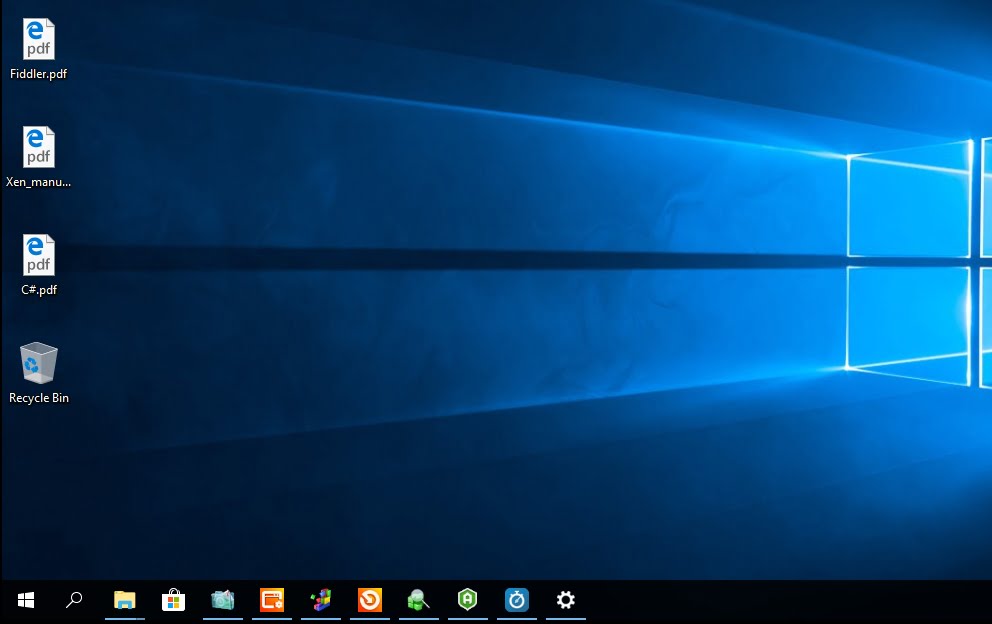 Method 1: Changing your Adobe Reader settings
When files in PDF don't open in Windows 10, something must have gone wrong when you upgraded from Windows 7 or Windows 8. You might not see an error message, but a busy icon shows up for a few seconds. Typically, the root cause of this issue can be traced from the settings of your Adobe Reader. With that said, you can resolve the problem by following the steps below:
Click the Search icon.
Type "Reader" (no quotes), then hit Enter.
Go to the top menu and click Edit.
Once you're inside the Edit menu, look for Preferences and click it.
A new window will show up. Click Security (enhanced).
Under the Sandbox Protection options, uncheck the box beside "Enable Protected Mode at startup".
You will be asked if you want to continue with the changes. Click Yes.
Method 2: Outdated Adobe Reader or Acrobat
Your old Adobe Reader or Acrobat might not be suitable to open newer PDF files. Keep in mind that Adobe regularly releases updates or patches to fix bugs. So, you have to ensure that your program has been updated to the latest version. Simply follow the instructions below:
Launch Adobe Reader or Acrobat.
Click Help, then choose Check For Updates from the drop-down list.
An update dialog box will pop out. This tool will check available updates.
You can automatically update to the newer version by clicking Update.
Restart your computer and check if the issue has been fixed.
Method 3: Checking if the PDF file is damaged
If the PDF file was created using a malfunctioning program, then it can possibly arrive to you in a damaged form. As such, you would not be able to open it using your PDF reader. On the other hand, it is possible that the file sent to you contains corrupted data. Aside from that, if the file was transferred from a flash drive or website, it is possible that it has been damaged through transit.
Try opening another PDF file to know if the one in question is damaged. If you know for sure that there's nothing wrong with your computer or your Reader, then simply ask for another copy of the file. You can also ask the sender to deliver the file to you in a different format.
On the other hand, if you notice that all the files you transfer from flash drives or external storage devices seem to be damaged, then there must be something wrong with your drivers. As such, we recommend using Auslogics Driver Updater to ensure that you can move PDF files with no problems. This tool will automatically update all your drivers to the latest manufacturer-recommended versions. This also means that your computer's speed and performance will drastically improve!

Method 4: Using an older version of Adobe Reader or Acrobat
Some PDF files that have not been created using Adobe products may not be compatible with Acrobat or Reader. It is possible that these files do not meet Adobe specifications or standards. However, it is worth noting that older versions of Adobe Reader or Acrobat are not as strict as the recent versions when it comes to standards compliance.
If you are absolutely sure that the PDF file does not contain malicious content, then you can consider using an earlier version of Reader or Acrobat to open it. Of course, you have to uninstall the version you're currently using, then go online and find an installer for the older version.
Method 5: Repairing your Adobe Acrobat or Reader
Another reason why you can't open PDF files is damaged Acrobat or Reader software. It is possible that due to certain errors, the program cannot properly execute its functions. You can resolve this issue by repairing the version you installed on your computer. With that said, follow the instructions below:
Launch Adobe Acrobat or Reader.
Click Help.
From the drop-down list, select Repair Installation.
You will be asked if you want to repair your currently installed Reader or Acrobat version. Click the Yes button.
How to Open PDF Files in Windows 11
Microsoft Edge is the default PDF viewer in Windows 11, but you can also use the Chrome browser to open PDF files. To open PDF files in Windows 11, you can use the default viewer or download Adobe Reader or Acrobat. Follow these simple instructions to download Adobe Reader/Acrobat:
Click on the search icon and search "Microsoft Store."
Open the app, and from the search area at the top, type "Adobe reader" (without quotes).
Choose Adobe reader from the results and follow any other needed steps to download the app.
Alternatively, you can get Adobe Acrobat from your browser using these simple guides:
Open your browser and type "Download Adobe Acrobat" (no quotes).
Click on the Adobe official website and select "Download Adobe Acrobat Reader."
After the download is complete, click on it to install.
How to Fix PDF Files Won't Open on Windows 11
Sometimes errors might occur when trying to open a PDF file in Windows 11. You may receive a message that says "Couldn't open PDF" on Microsoft Edge or "Adobe Acrobat could not open…" on Adobe reader. It is vital to know that this error can come from either Windows or the PDF file.
You'll need to change a few Windows settings if the issue is on the Windows side. The first fix you must apply is changing the default PDF viewer. Here is a guide to help you:
Open your device Settings by pressing Windows + I simultaneously.
Choose "Apps" on the left side of your screen.
Select Default Apps from the menu that appears.
Scroll down to "Choose default by file type" and click on it.
Next, type ".pdf" (without quotes) into the search box.
Click on the "Microsoft Edge" search result. A pop-up window will appear.
Click "Switch anyway" to choose another default PDF opener, preferably Adobe Acrobat.
If the file won't open after changing the default viewer, try updating your Adobe Acrobat to the latest version. You can get the latest updates from the Help section on the app's homepage and follow the steps displayed. You can also get the latest version from the Adobe website.
If the error persists, scanning for viruses and removing any malware may be helpful. You can use the in-built Windows antivirus or third-party software.
Sometimes the problem might be the PDF file. In this case, you'll need to establish the cause of the faulty file. If it was sent, it might help to request the sender to resend the file. You could also update your drivers to see if that helps.
Running the system file checker might also help you fix the "unable to open pdf file" issue in Windows 11. To do this, follow these steps:
Click the search icon on the taskbar to open Search, then type 'cmd' (no quotes).
Right-click on "Command Prompt," then choose "Run as administrator".
Click Yes on the pop-up window that displays.
Type 'sfc /scannow' (without quotes), then hit Enter
Allow the scan to complete, then close the window.
Restart your computer.
Try opening your files again after applying these fixes.
The methods we mentioned should be able to fix PDF not opening in Windows 10. On the other hand, if none of our solutions works for you, you can always try uninstalling and reinstalling your Adobe Acrobat or Reader.
Do you think there are better ways to fix this issue?
Let us know in the comments below!