'A crash is when your competitor's program dies.
When your program dies, it is an idiosyncrasy.'
Guy Kawasaki
Keeping up on the news is essential these days: to stay on top of things, one needs to know what is happening in the world. Fortunately, the Bing News app is here to provide you with the latest headlines so that you can be aware of world affairs and current events. That said, this handy piece of software is by no means immune to error: in fact, it may go haywire and even cause you distress or annoyance. However, there is certainly no need to worry since you can learn how to fix Bing News app issues from this very article.
So, if your Bing News app keeps crashing on Windows 10 or 8.1, follow our guidelines to resolve the issue:
1. Restart your computer
We agree that rebooting your PC is definitely the most obvious step when an issue with some of your apps crops up. However, many users forget about this first-aid manoeuvre and immediately jump to more sophisticated solutions. As such, restart your machine without delay – this might resolve your problem instantly and save you a lot of time and effort.
2. Check for updates
Nasty bugs come and go since good old Microsoft does its utmost to deliver timely updates packed with fixes, developments and improvements. With this in mind, hurry up to update your Windows as this might be the best way how to fix Bing News app issues on your PC.
To update Windows 10, do the following:
Navigate to your taskbar.
Locate the Windows icon and click on it.
In your start menu, select the gear icon.
Then click on Update and Security.
On the Windows Update screen, see if there are any updates available. Confirm them. If you can see no suggested updates, click Check for updates.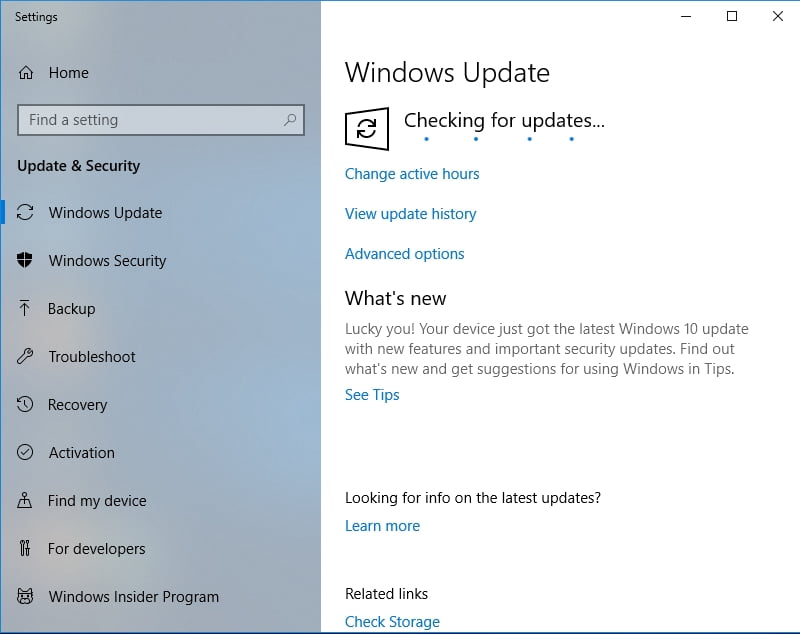 And here is how you can update Windows 8.1:
Navigate to the right-side menu of your screen and click on the gear icon to open the Settings menu.
Click on Change PC settings. Select Update and recovery.
Click Check now. Your OS will search online if there are any updates available.
Wait for the updates to be installed and restart your computer. Hopefully, your Bing News app is back on track now. If not, proceed to the following fix – you might be closer to your triumph than you think.
3. Update Microsoft Store
If the Bing News app keeps crashing on Windows 10 or 8.1, chances are your Microsoft Store needs immediate updating. Here are the necessary instructions:
Open your start menu by clicking on the Windows logo icon and select Microsoft Store.
Click on See more and navigate to Downloads and updates.
Select Get updates.
Should there be any updates for your Microsoft store, they will be downloaded and installed automatically.
4. Run the app troubleshooter
Microsoft has its own ways of dealing with software issues: its app troubleshooter is designed to repair your apps automatically. To run it, visit the Microsoft support website, download the troubleshooter and use it to resolve your Bing News issue. The wizard will walk you through the process. You will be able to view the troubleshooting details in a final report. You can use it for further reference if need be.
5. Uninstall and reinstall the app
No luck so far? Then it is time to uninstall and reinstall your problematic Bing News. Here is what you should do:
Invoke your Start menu and go to Control Panel.
Move to Programs and open Programs and Features.
Select the Bing News app. Uninstall it.
Then download the app and install it again.
Finally, check if the manipulations above have resolved your problem. If not, press on and try the fixes below.
6. Run System File Checker
Persistent Bing News crashing might mean some of your system files have gone missing or corrupt. This issue needs ironing out, so here is what you can do in a situation like this:
Use the Windows logo + X key shortcut.
Select Command Prompt (Admin).
Type 'sfc /scannow' (without quotes).
Press Enter to run the command.
Follow the on-screen prompts to facilitate the process of file checking. After getting the all-clear to proceed, exit the Command Prompt window. Then you should restart your computer. All missing or corrupt files will be automatically replaced at boot. Now check if your Bing News keeps crashing. If it is still having issues, proceed to the following fix.
7. Check your PC for malware
If none of the solutions above has proved helpful, there is a high chance that your personal computer is infected with malware.
To check your machine for the presence of nefarious entities, you can use the built-in Windows Defender security suite:
in Windows 8.1
Go to your Start menu and locate the Search area.
Type Windows Defender into it and select Windows Defender.
Click on Update and move to Home.
Proceed to Scan Options and select Full.
Choose Scan now.
in Windows 10
Make the Start menu open. Click the gear icon to open the Settings app.
Go to the Update & Security section and Select Windows Defender.
Then click Open Windows Defender.
Go to the left pane and click the shield icon.
Proceed to Advanced scan and select Full scan.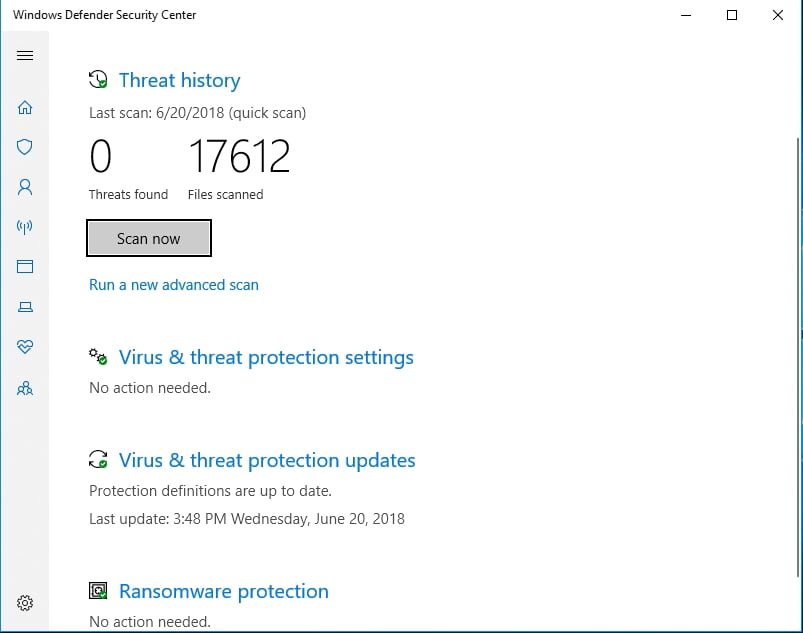 Undoubtedly, Windows Defender is not the only tool you can use to track and kill malicious software and viruses. There is a wide range of antivirus options to choose from – the choice is yours. Just make sure to opt for a reputable and dependable solution.
What you should keep in mind is that it is vital to put your PC's safety and security first. As such, the more protection you establish, the better. Hence, we recommend you to fortify your computer against malware with Auslogics Anti-Malware: this intuitive tool will scan every nook and cranny of your system, leaving no chance of impunity for malicious invaders.

We hope the Bing News app gives you trouble no more.
Do you know other ways how to fix Bing News app issues?
Please share your knowledge with us!