Many PC users find Windows a reliable operating system, but it is still undeniably affected by various issues. In some severe cases, the only option left is to perform a System Restore. This allows the user to bring the computer back to an earlier point when the system was working perfectly fine. However, there are times when this supposedly last resort won't perform effectively for the user. Some Windows 10 users reported that they couldn't complete the System Restore process. It would launch, but it would suddenly freeze and show the error 0x80070091.
Why Windows 10 System Restore did not complete successfully?
We won't deny that learning how to fix System Restore failed due to antivirus error can be a bit difficult. So, it would be best if you take a closer look at the possible reasons why this problem occurs. In this way, you can effectively fix it and prevent it from happening again.
It is possible that the problem has something to do with the WindowsApps folder. Basically, when the error code 0x80070091 shows up, it means that the destination directory is not empty. To put it another way, the System Restore process recognizes that the WindowsApps folder that was supposed to be empty has contents. It is also possible that an anti-virus is blocking the process or the error has something to do with Sync Settings. Here are some of the common scenarios reported by the users:
Windows 10 System Restore did not complete successfully– This is the most common error message related to System Restore. Make sure you try one of our solutions to fix this problem.
0x80070091 Windows 7– It is possible for the same error message to appear on older Windows versions. So, if you're not using Windows 10, don't worry because our methods also work on Windows 8.1 and Windows 7.
System Restore encountered error, unexpected error, unknown error– In some cases, corrupted system files cause the problem to interfere with System Restore. So, it would be best to check the system for file corruption.
System Restore failed due to antivirus– The error 0x80070091 can also appear because of your anti-virus. Your security software can interfere with your operating system, preventing it from going back to a previous restore point. If you want to learn how to fix system restore failed due to antivirus error, make sure you check out our solutions below.
It is quite difficult to pinpoint the exact cause of the error, but what's important is that Microsoft has acknowledged the problem. The company has also promised to release a foolproof solution to the issue. In the meantime, your best bet is to follow our instructions below. While these methods were designed to fix the error on Windows 10, they are also applicable to older versions of the operating system.
Method 1: Booting into Safe Mode and renaming the WindowsApps
Boot your PC into Safe Mode.
Right-click the Windows icon, then select Command Prompt (Admin) from the list.
Paste the following commands one at a time:
cd C:\Program Files
takeown /f WindowsApps /r /d Y
icacls WindowsApps /grant "%USERDOMAIN%\%USERNAME%":(F) /t
attrib WindowsApps -h
rename WindowsApps WindowsApps.old
Restart your computer.
Try running System Restore again and check if the error has been fixed.
Method 2: Checking your anti-virus
Anti-virus tools give us the peace of mind that our online activities are protected from attacks and threats. On the other hand, they can also interfere with Windows systems and cause the error 0x80070091. If you're experiencing the same problem on your computer, it would be advisable to disable certain features on your anti-virus. They can possibly prevent other applications from accessing certain directories.
If you've tried this method and the error persists, then it would be best to completely disable your anti-virus. Hopefully, you wouldn't get to a point where you have to remove the anti-virus from your system. If you find that your security software is what's causing the issue, then it might be the best time to consider switching to another brand.
There are many tools you can choose from, but we highly recommend Auslogics Anti-Malware. This reliable security program detects threats and malicious items that other security programs may miss. What's more, it is designed not to conflict with your main anti-virus and Windows system.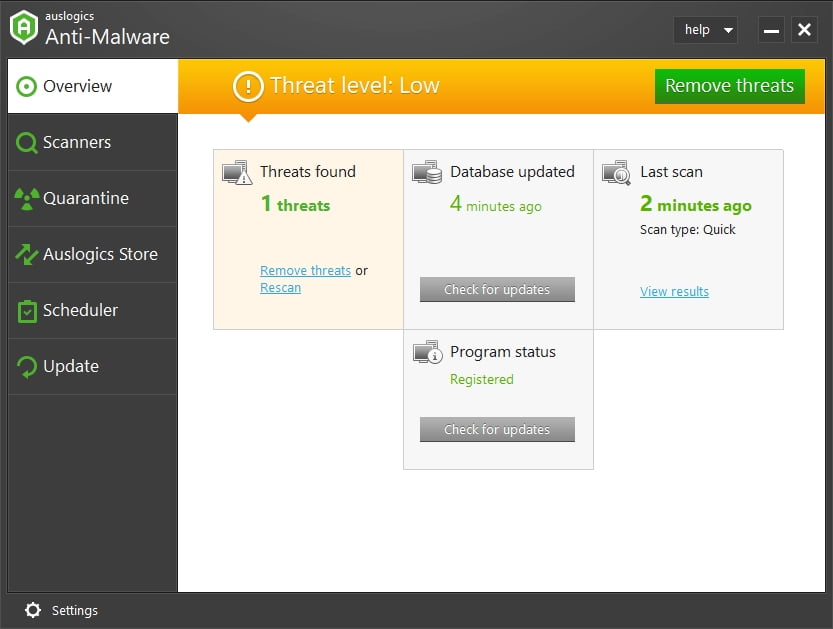 Method 3: Using third-party tools
The error 80070091 possibly has something to do with WindowsApps folder issues. One of the ways you can resolve this is by using a third-party tool like Unlocker. Here are the steps you should follow:
Search for the Unlocker installer online and download it.
Once you've downloaded Unlocker, install it to your PC.
Go to C:\Program Files, then right-click the WindowsApps folder.
From the menu, select Unlocker.
You will see a drop-down menu, choose Rename.
Change the directory's name to "WindowsApps.old" (no quotes).
Save the changes by clicking OK.
You might get a prompt asking you to rename the object at boot. Select Yes.
After following the instructions above, you should be able to smoothly perform System Restore.
Method 4: Using Linux Live CD
Aside from Unlocker, the other option for fixing your issues with System Restore and the error 0x80070091 is using Linux Live CD. You just have to create a bootable media by downloading any version of Linux. Launch your PC from the bootable media and select the 'Try Linux without installing' option. After that, go to C:\Program Files and rename the directory for WindowsApps to "WindowsApps.old" (no quotes).
Restart your computer, then boot into Windows. After taking ownership of the WindowsApps.old directory, you can try performing a System Restore again.
Method 5: Updating your system
There are users who reported that updating their system had allowed them to get rid of the error. So, it wouldn't hurt if you try the same method. Most of the time, Windows automatically downloads and installs updates. However, it is possible that certain issues might cause your system to miss an update or two. So, it would be best to manually check if there are updates you should install. That said, just follow the instructions below:
Open the Settings window by pressing Windows Key+I on your keyboard.
Go to Update & Security.
Go to the right pane and click the Check for Updates button.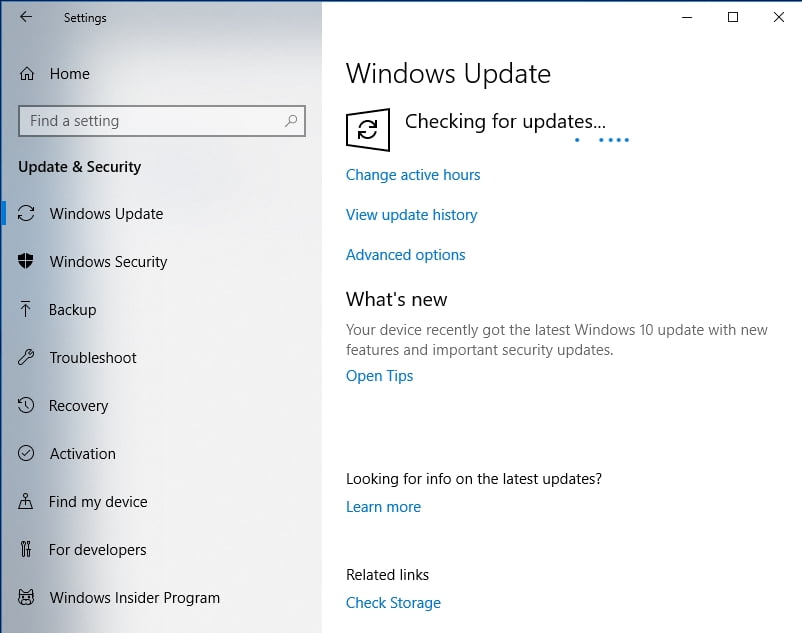 Your system will now begin to check if updates are available, and they will automatically be downloaded in the background. Once you restart your computer, the updates will be installed.
Just to be sure that none of your hardware and programs will interfere with System Restore, we also advise you to update your drivers. You can do this by using a reliable tool like Auslogics Driver Updater. With a click of a button, this program will automatically recognize your system and find the compatible and latest versions of your drivers. Once the process is complete, you can expect your PC to perform faster and better.

RECOMMENDED
Resolve PC Issues with Driver Updater
Unstable PC performance is often caused by outdated or corrupt drivers. Auslogics Driver Updater diagnoses driver issues and lets you update old drivers all at once or one at a time to get your PC running smoother
DOWNLOAD NOW
Method 6: Performing a chkdsk scan
Some users reported that file corruption is one of the causes of the error 0x80070091. You can fix this issue by performing a chkdsk scan. You can do this by following the instructions below:
Click the Search icon on the taskbar.
Type "command prompt" (no quotes).
Right-click Command Prompt on the results, then select Run as Administrator.
Type "chkdsk /f X:" (no quotes). Note: You have to replace 'X' with your system drive.
Run the command by pressing Enter.
You will also be prompted to schedule a disk scan at reboot. Type "Y" (no quotes), then hit Enter.
Restart your computer.
The scan will last for a couple of minutes, and the duration depends on the size of your system drive. Once the process is complete, try performing System Restore and check if the error is gone.
Do you have other suggestions on fixing error 0x80070091?
Let us know in the comments below!