Fix this issue quickly
Use a safe free tool developed by the Auslogics team of experts.
Easy to use. Just download and run, no installation needed.
Safe. Our software is featured on CNET and we are a Silver Microsoft Partner.
Free. We mean it, a totally free tool.
Download now
'Mostly it is loss which teaches us about the worth of things'
Arthur Schopenhauer
Let's face it, details matter a great deal in any system. In fact, a tiny cog can go off the rails and lead to most unfortunate consequences. DLL errors in Windows 7 are a case in point: they are vexing issues that spring up out of the blue and prevent your apps from functioning properly. What a nuisance. Indeed, you'd better deal with them without any delay. Just read on to know how.
What are DLL files?
Dynamic Link Libraries (or DLL) are actually external parts of your apps that store important pieces of code. DLL files are loaded into memory and utilized when their contents are needed by your programs.
Why do DLL errors come up?
When a DLL file is missing or corrupt, the code it contains becomes inaccessible for your OS or apps. That is when you receive the notorious 'DLL file is missing' message.
How can you fix DLL errors in Windows 7?
DLL errors, persistent though they may seem, are fortunately pretty solvable.
Here are our top 10 tips on how to fix missing DLL files in Windows 7:
Reboot your PC
Update your Windows 7
Examine your Recycle Bin
Recover your DLL files with special software
Reinstall the app which is having DLL-related issues
Perform a system restore
Run a SFC scan
Update your drivers
Scan your PC for malware
Perform a clean system install
Let's take a closer look at each of the solutions:
1. Reboot your PC
That is the first thing you should do when troubleshooting the 'missing DLL file' issue. The problem is, some DLL errors might make your PC unresponsive. In a situation like this, you will have to force restart your machine.
2. Update your Windows 7
If DLL issues persist on your PC, try updating your OS – this might fix the problem.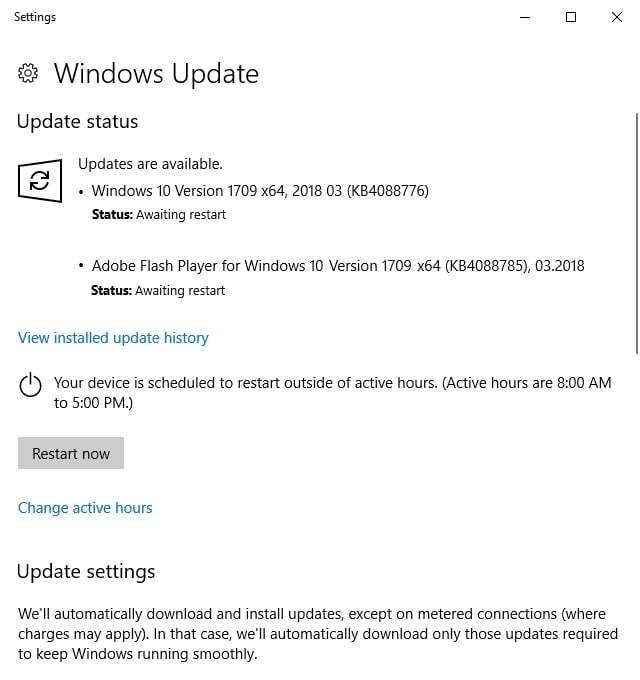 Here is how you can do that:
Start menu -> Control Panel -> System and Security
Windows Update -> Check for updates
You will see the Select Updates to Install window -> Click on the updates you wish to install on your PC -> OK -> Install updates
Restart your PC and see if your issues have been resolved.

RECOMMENDED
Resolve PC Issues with Driver Updater
Unstable PC performance is often caused by outdated or corrupt drivers. Auslogics Driver Updater diagnoses driver issues and lets you update old drivers all at once or one at a time to get your PC running smoother
DOWNLOAD NOW
3. Examine your Recycle Bin
The point is, you might have accidentally deleted some of your DLL files. So, go to your Recycle Bin and carefully explore its contents.
4. Recover your DLL files with special software
Can't find your DLL files in the Recycle Bin? There is no need to despair: you can easily recover them, using special software, such as Auslogics File Recovery.
5. Reinstall the app which is having DLL-related issues
If running a particular app causes DLL issues, consider reinstalling it to put an end to this adversity.
Just follow the instructions below:
Start -> Control Panel -> Programs -> Uninstall a program
Select the program you want to uninstall from the list -> Click on it -> Uninstall -> Click Yes if prompted to confirm your action -> You will receive a status message -> Click OK
Install your program again and see if the DLL issue has gone.
6. Perform a system restore
Incredible as it may sound, it is going to take a bit of time travelling to fix missing DLL files in Win 7. Luckily, the System Restore recovery feature will lend you its full backing and configure your OS to an earlier state:
Start -> Type System Restore into the Search box -> System restore
Restore system files and settings -> Click Next to proceed -> Select the desirable restore point from the list
Click on Scan for affected programs option to see what changes will happen to your programs and drivers
Then confirm your restore point -> Your PC will restart
The restore process will start automatically -> It may take a while -> After its completion, check if it has resolved your issues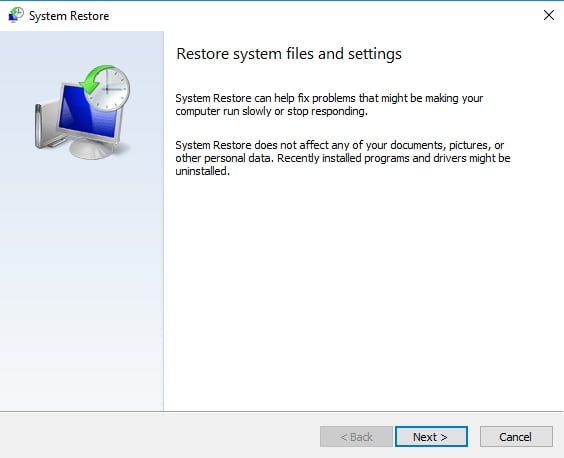 7. Run a SFC scan
Your DLL annoyance might stem from corrupt or missing system files. You should check them without further delay to get your system back on track. For this purpose, we recommend you utilize System File Checker.
Here is how to do that:
Open an elevated Command Prompt (Run it as an administrator) -> Type 'sfc /scannow' (without quotes) -> Press Enter
SFC will scan your system files for malfunction and repair them if necessary-> It might take a while
If DLL issues persist, proceed to the following fix.
8. Update your drivers
Out-of-date or faulty drivers might have thrown a spanner in the works and caused your DLL files to go missing, which means you should fix your driver issues as soon as possible.
You have 3 options to do that in Win 7:
Make use of Device Manager
Device Manager is a built-in tool that can update your drivers automatically.
To let it do its job, take the steps below:
Start -> Right-click on Computer -> Select Manage
Device Manager -> Select the device which driver you want to update -> Right-click on it -> Select the Update Driver Software option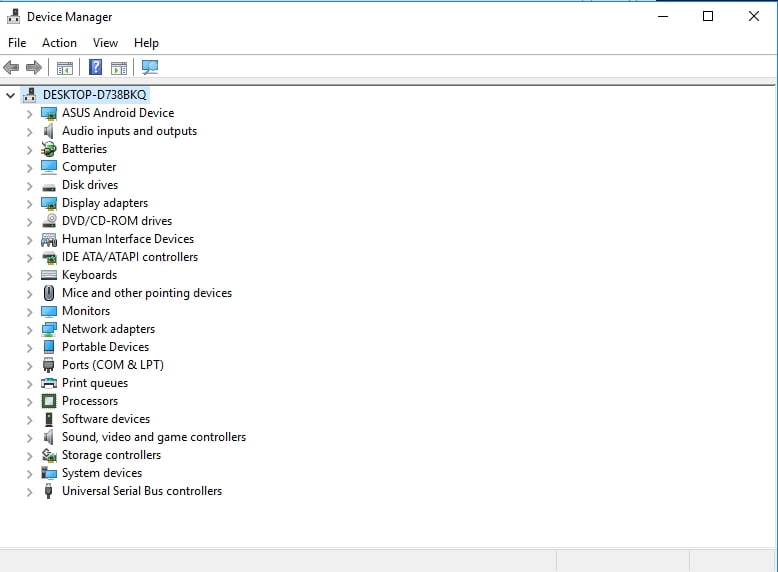 Update your drivers manually
Device Manager is neither omnipotent nor flawless: it may fail to find the best driver versions for your hardware. In such a case, you can take matters into your own hands: search the net for the latest manufacturer-recommended drivers and install them on your PC.
Use special software
Suffice it to say, updating your drivers requires plenty of time and manual work. To save yourself a lot of effort, employ a special tool, such as one-click Auslogics Driver Updater, to get all your drivers in tip-top shape.
9. Scan your PC for malware
Malicious software never sleeps: it might have penetrated your Win 7 and messed it up – as a result, your DLL files have gone missing. As such, it is time for you to run a full scan in order to detect and banish the unwelcome guests.
Here is what you can do:
Use Windows Defender
This built-in Windows tool is designed to protect your PC against malware. So, why not use it straightaway? All hands on deck:
Start -> Type 'Defender' into the box
Select Windows Defender -> Scan -> Full scan
Use your main security solution
If you have a trusty third-party antivirus solution on your PC, you should use it to scan every nook and cranny of your system – keep in mind that malware is particularly stealthy these days.
Use a special anti-malware tool
There's no rest for the wicked: chances are your third-party antivirus software is not enough. In fact, you need an ally that remains abreast of the latest trends and developments in the world of malware. Auslogics Anti-Malware fits this description perfectly: this tool can hunt down the malicious entities your main security solution might not be aware of.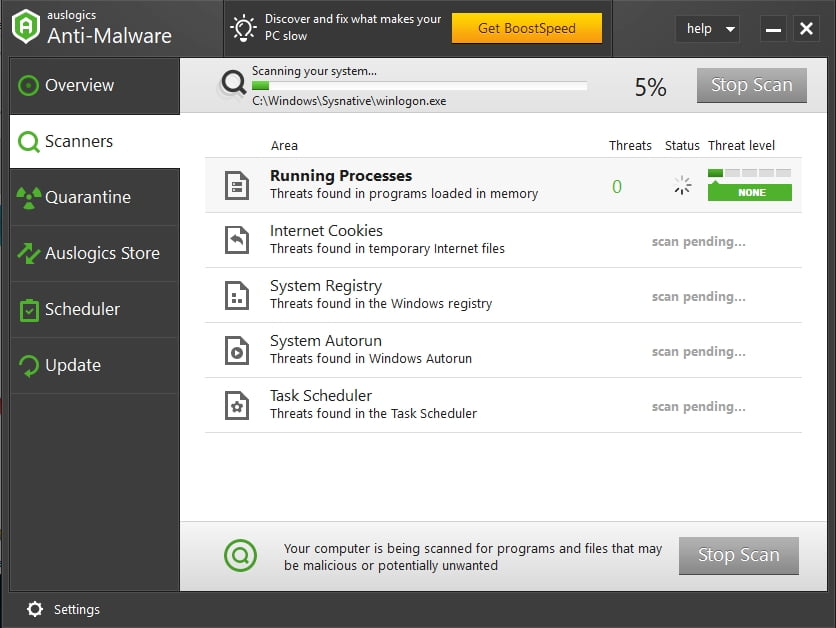 10. Perform a clean system install
If none of the fixes above has proved efficient for you, you have nothing to do but perform a clean install of Windows 7. Unfortunately, this procedure will wipe all the files off your hard disk, so make sure to back them up. For this purpose, you can use intuitive Auslogics BitReplica, which will store all your files in the cloud so that you can easily access them from all your devices.
To give your Win 7 a fresh start, boot from your installation media, wait for the installation files to load and follow the on-screen prompts to install your OS from scratch.
We hope your DLL files are in their place now.
Do you have any ideas or questions regarding this issue?
We are looking forward to your comments!