'The location is perfect. It's halfway to everywhere'
Amrit Gill
Privacy is a prime concern for everyone these days, so you might be wondering, "How is it in Windows 8, 8.1 and Windows 10 my computer location is known accurately even if I don't have a dedicated GPS receiver enabled or if I don't have it at all?". The fact that your Windows 8/8.1/10 knows where you are and you do not have a clue how that happens is quite a discomforting idea. Thus, it is time for you to set the record straight and comprehend how Windows location services actually work since the situation clearly warrants them being explained. And you may therefore legitimately ask, in this regard, the following questions:
'How does Windows know my location?'
Whether you like it or not, the Internet is not only about freedom – it's about transparency twice as much. Thus, your operating system detects your location thanks to your IP address or the wireless network you are using. Yep, your connections rarely go unnoticed in the modern world.
'Why does Windows need my location?'
Your OS collecting your location data does not mean that someone is spying on you at this very moment. The thing is, the information in question is valuable for certain apps that can use it to do their job effectively – for instance, deliver weather forecasts or guide you through the labyrinth of your city.
'How can I hide my location?'
If you start feeling suspicious or uneasy about Windows location services, you are free to turn the location feature off. Although it is enabled by default, it might seem too much for some users, so your operating system provides for the possibility of hiding where you actually are. Here is how you can do that in
Windows 8
Press the Windows logo + X shortcut on your keyboard.
Select Control Panel from the list of options.
Type Location into the Control Panel search box.
Navigate to the Location Settings section.
Click the Change location link.
Uncheck 'Turn on Windows Location Platform' and 'Help improve Microsoft location services'.
Click Apply for the changes to take effect.
Windows 8.1
Go to the upper-right corner and invoke the Charms bar.
Select Settings. Then proceed to Change PC Settings.
Click Privacy and choose Location.
Navigate to Let Windows and apps use my location. Turn it off.
Windows 10
To disable location tracking for your user account, do the following:
Press the Windows logo key + I key shortcut to bring up the Settings app.
Click on the Privacy tile.
Navigate to the left pane and select Location.
Go to the Location service feature. Toggle it off.
Restart your PC.
And these instructions will turn off location tracking for all accounts on your PC:
Open your Settings menu, click on Privacy and choose Location.
Go to Location for this device is on.
Click Change under it. Move the slider to off.
Restart your computer.
You can also erase your location history in Windows 10:
In your Location menu, scroll down to Location history.
Click on the Clear button.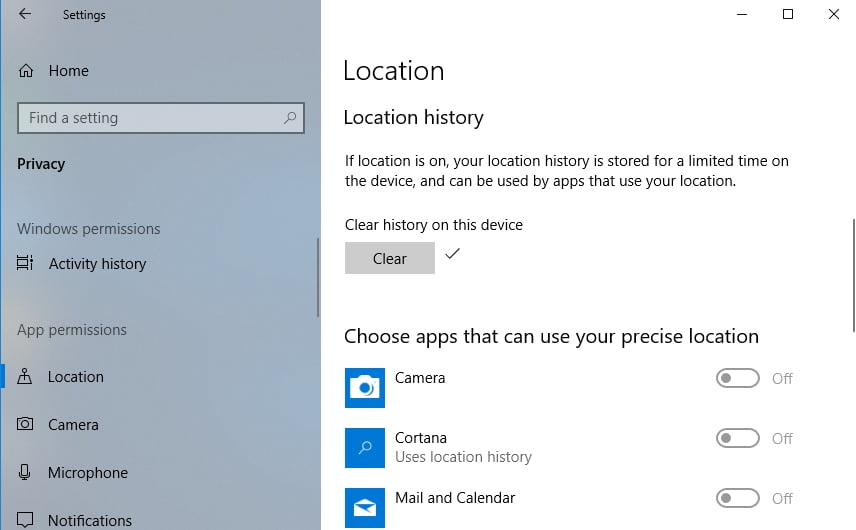 Now your Windows cannot trace your location.
'How to set location on Windows 10, 8, 8.1?'
Having its pros and cons, the Windows location feature still offers a great benefit: you can use the service in question to get the most of where you are by receiving helpful hints, directions and suggestions. Thus, if you like that idea, here is how you can configure it in:
Windows 8
Open your File Explorer. Click Desktop. Select Control Panel.
Double-click Clock, Language, and Region.
Go to the Region section and click Change location.
Navigate to the Location tab.
Proceed to the Home Location section.
Select your location from the drop-down menu.
Click Apply and OK to save your changes.
Windows 8.1
Go to the top right corner of your screen.
The Charms bar will open. Click Settings.
Now click Change PC settings.
Select Time & language.
Click Region & language.
Go to the Country or region section.
Select your home location from the drop-down menu.
Close your PC settings.
Windows 10
Go to your Settings app (simultaneously press the Windows logo key and I).
Open Privacy. Select Location.
Navigate to Default location.
Select Set Default.
You will be taken to Windows Maps and walked through the process of selecting your default location.
Hopefully, now you know what the Windows location feature is and how you can deal with it. Whether you prefer to keep it active or consider it a threat, we recommend that you should put your security first and keep a close eye on your sensitive data. As such, we advise using Auslogics BoostSpeed: this tool will prevent hackers from accessing your personal information and wipe out the traces of your activity. Furthermore, it will enable your system to work at it its best.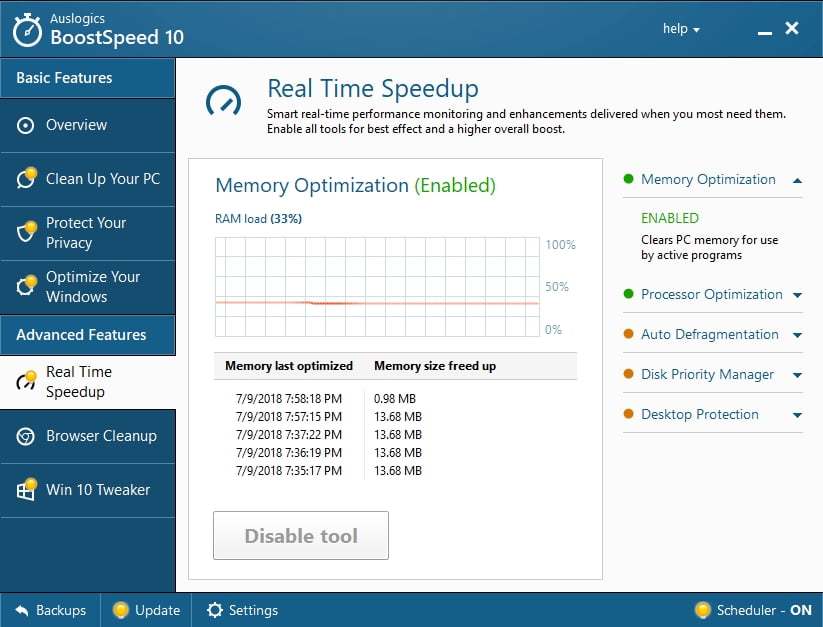 If you have any questions or suggestions regarding the issue, you are welcome to leave your comments in the section below.