Microsoft Office is preferred by many people around the world for its practical and efficient suite of programs. Even the most basic package offered under this line allows users to create documents, presentations, and spreadsheets. It is almost impossible to find computer users who are not familiar with Word, Excel, PowerPoint, and Access, among other Office applications.
However, like other kinds of software, Office programs can also become unstable. For most people, a simple restart of the application fixes the problem. However, what if Microsoft Office doesn't act on Windows at all? What should you do when you can't seem to repair Office?
It is likely that the installation files in your system have been corrupted. Don't worry because there are still some ways you can follow to address this issue. In this article, we will teach you how to resolve Office repair issues on Windows 10.
Method 1: Installing the Latest Updates for Office
Before trying any other solutions listed in this article, we recommend checking if your Office is fully updated on your PC. Once you've done that, try running any program from Office to see if the issue has been resolved. If you're still receiving 'stopped working' error messages, then try our other solutions in this article.
Method 2: Checking if Excel is Running in the Background
Sometimes, the executable file for Excel tends to run even when you've closed the program. This can be the reason why you're having trouble opening other files or repairing Office. So, you need to check if Excel.exe is running, then end it. Here are the steps:
On your keyboard, press Ctrl+Shift+Esc. This should launch Task Manager.
Go to the Processes tab.
Locate the Excel entry.
Right-click it, then click End Process.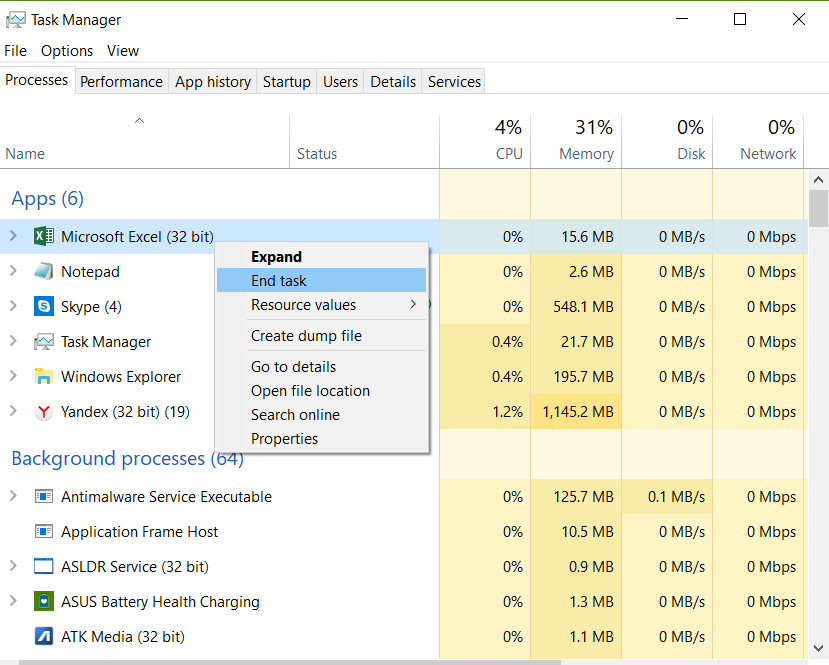 Once you've stopped Excel.exe, try repairing Office again.
Method 3: Removing Silverlight and Performing a System Restore
Microsoft Silverlight is a useful browser plug-in for people who love to stream videos online. However, it can possibly interfere with the repair process for Office. So, it is advisable to remove it and perform a system restore. To do that, simply follow the steps below:
Right-click the Windows icon on your taskbar.
Select Apps and Features.
Go to the right pane, then look for Microsoft Silverlight.
Right-click it, then select Uninstall.
Restart your PC.
Once you boot into your system, press Windows Key+S on your keyboard.
Type "system restore" (no quotes).
Select Create a Restore Point from the list of results.
Once the System Restore dialog box is up, select System Restore.
Select the 'Choose a different restore point' option, then click Next.
Choose a restore point you created before the issue occurred.
Click Next, then Finish.
Method 4: Checking Office Among the Installed Programs
It is possible that Office was not properly installed on your computer. To know if this is the case, follow the instructions below:
On your keyboard, press Windows Key+S.
Type "Apps and Features" (no quotes), then hit Enter.
Look for Office on the list, then try repairing the installation.
Method 5: Stopping and Restarting Microsoft Office Service
In some cases, restarting Microsoft Office Service resolves the issue. So, it will not hurt if you try the same workaround. Here are the steps:
Right-click the Windows icon on your taskbar.
Select Run from the list.
Once the Run dialog box is up, type "services.msc" (no quotes), then click OK.
Look for Windows Installer from the list, then double-click it.
Go to Startup Type, then select Automatic from the drop-down list.

RECOMMENDED

Resolve PC Issues with Driver Updater

Unstable PC performance is often caused by outdated or corrupt drivers. Auslogics Driver Updater diagnoses driver issues and lets you update old drivers all at once or one at a time to get your PC running smoother

DOWNLOAD NOW

If you cannot resolve the

problem yourself, you can

ask our certified PC technicians for immediate assistance in the

chat

right on this page.

Click the Start button.
Click Apply and OK to begin the software installation.
Method 6: Getting the Latest Drivers
One of the reasons why you're having trouble repairing Office is probably because you have outdated, corrupt, or missing drivers on your computer. An ideal way to fix this is to update your drivers. You can do this yourself, but the process can be risky, complicated, and time-consuming. If you do not have the tech skills and patience, this method might not be for you. After all, you would have to go to the manufacturer's website and look for the latest drivers compatible with your system version.
We suggest a more convenient option—use Auslogics Driver Updater. This tool automatically searches for the right drivers for your system, addressing all driver-related issues on your computer. It is also worth noting that Auslogics is a certified Microsoft Silver Application Developer. This means that the tech company's Driver Updater will help you fix your driver problems without damaging your PC. It has been tested to be convenient and reliable.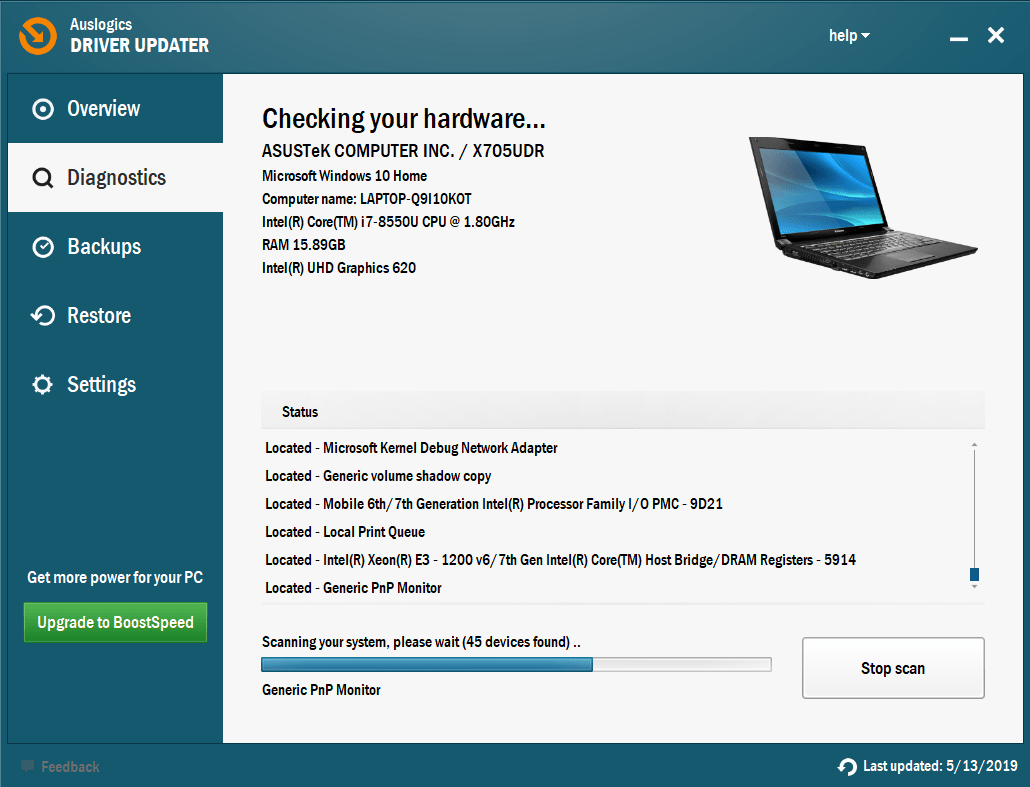 Method 7: Updating your System
Over time, your PC collects bugs that may affect programs and services. To fix this, you need to update your system. Doing so will allow you to download and install patches necessary for addressing the bugs and other problems on your PC. Here are the steps:
Go to your taskbar, then right-click the Windows icon.
Select Settings from the list.
Click Update & Security.
Go to the left-pane menu, then select Windows Update.
Go to the right pane, then click Check for Updates.
Windows will start to download any available updates. You can restart your computer to install the updates.
Pro Tip: Improve your PC's Performance
It is possible that your Office is acting up because your computer's system is too slow. There are many factors that cause this problem. However, your best bet is to use Auslogics BoostSpeed to improve your PC's performance. Once you activate this tool, it will perform a complete checkup of your entire system. It will identify speed-reducing issues, junk files, and items that may cause application crashes or glitches.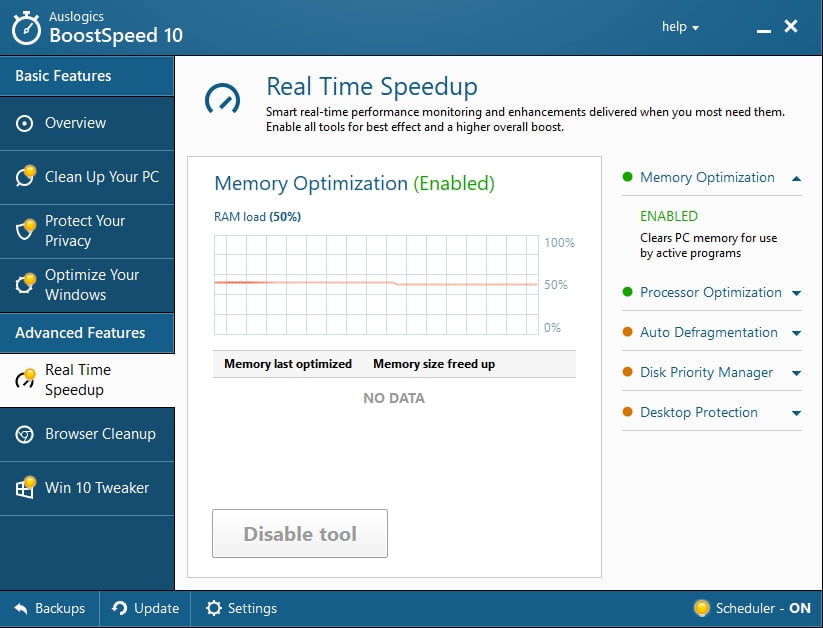 With one click of a button, you can sweep out all kinds of computer junk, including user temporary files, unused error logs, web browser cache, Windows Update files, and unnecessary Microsoft Office cache, among many others. Auslogics BoostSpeed will restore system stability without damaging any vital files or programs. This tool has been tested to repair common causes of most application glitches and crashes.
So, which of our methods helped you solve the problem?
Do not hesitate to share your answer below!