A few decades ago, global communication was revolutionized by the traditional faxing process that we know today. No longer did people need to send an inefficient yet expensive telegram. As long as they're close to their fax machine, they could receive and send letters instantly.
Fax has revolutionized how businesses communicate—even today. However, this time, it's already powered by the Internet. Now, people can take their fax machine with them, wherever they go. As long as they have access to an internet-enabled device, they can instantly fax large documents. This is possible with the help of a cloud-based online fax service like eFax.
Keep reading to learn more about how online faxing enables convenient communication for businesses.
Internet Faxing Makes Pertinent Information More Accessible to Mobile Workforces
Organizations that consist of a mobile workforce, including salespeople, contractors, engineers, insurance agents, and realtors, benefit from the convenience of online faxing.
On-the-go employees can now access faxes from any location, and they can continue operating normally even when outside the office. Indeed, internet faxing takes away the hassle of waiting for a document to arrive before leaving.
Now that people can fax online, they won't have to deal with paper jams or busy signals. What's more, there's little to no maintenance needed. So, there's no downtime in the faxing process.
With internet faxing, document copies can be forwarded with the certainty that they'll quickly arrive in a crisp, clean format. It means that companies with business operations performed largely outside the office can relay important information to clients, business partners, and employees promptly.
Online Faxing Works Seamlessly with Organizations that Strictly Operate Online
Many organizations have chosen to operate online nowadays because of the pandemic. Moreover, it's part of the cost-cutting efforts to become more efficient. Companies that want to leverage the Internet's functionality will find online faxing revolutionary.
Sending and receiving online faxes can be done not only on a desktop computer but also on all devices with network connectivity. Many internet fax providers also offer web apps that allow people to scan documents with their device's camera and send them from their mobile device. It's a big plus to the communication efforts of organizations that strictly operate online.
Internet Faxing Makes Fax Organization a Breeze
Individuals and organizations that receive multiple faxes every day need to ensure that they have a filing system in place. It will allow them to store their faxes somewhere that can easily be found when needed. This helps organizations—especially large corporations—store, locate, and retrieve faxed communications easily.
When it comes to organizing important information, online faxing lets you choose to sync your faxes to your computer for your internet fax filing system. Of course, most online faxing providers also use the cloud nowadays. So, you can store all fax messages in a central location if you sign up for their services. You can access all of your faxes from anywhere in the world within a few clicks.
Online Faxing Is Affordable and Scalable
Since you're only setting up an online fax account, you don't need to spend money on equipment or software. Your only expense will be the monthly subscription fee. Compared to the cost of paper and toner, these nominal fees are often more affordable for an organization that sends and receives many faxes.
Also, regular maintenance—a costly and time-consuming requirement when using a traditional fax machine—doesn't exist in online faxing. There's no need to check machines or worry about refilling the ink or toner.
Most internet fax providers also design their services to meet the needs of their clients. Therefore, they can expand to accommodate any organization's increased demands and faxing requirements. For small companies and even large corporations, such flexibility can be very cost-effective.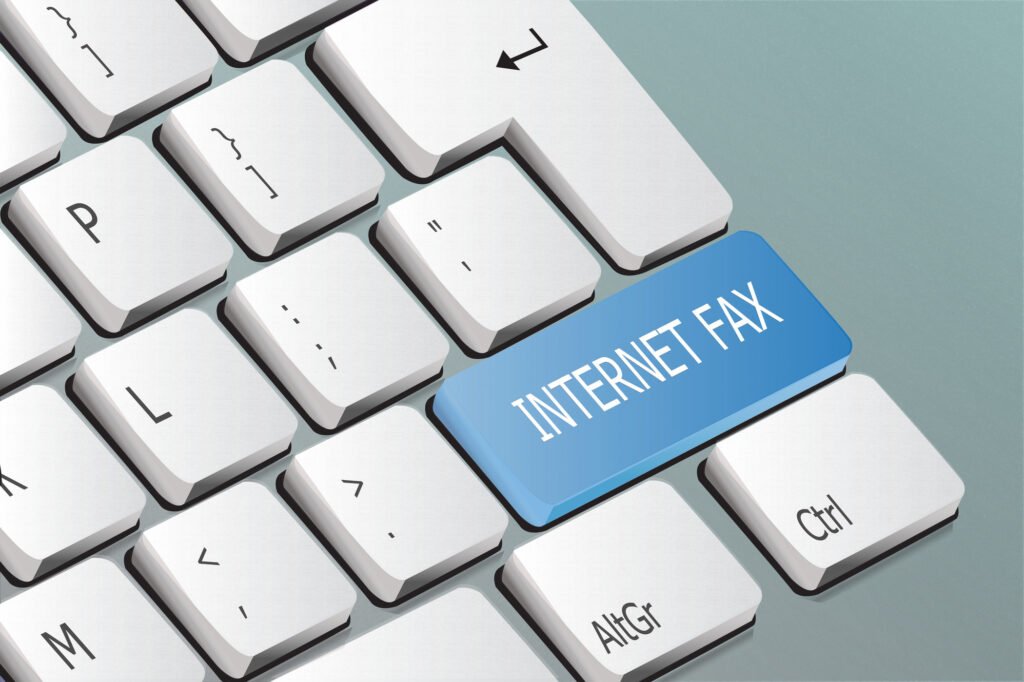 Internet Faxing Is an Eco-Friendly Communication Solution
Any organization can reduce their carbon footprint and go "green" if they fax online. That's because faxing over the Internet is paperless—your computer or smart device is the only thing that's needed. It means that there's no need to dispose of ink and toner—materials associated with traditional fax machines. Most of all, it means reducing the usage of paper. Thousands of pages could be saved, especially because business communications and documentation could consume tens of pages at a time.
Conclusion
Internet faxing is quickly becoming the newer, inexpensive, but faster way to transmit critical documents and messages. Because of the advantages of online faxing mentioned in this article, it will inevitably continue to revolutionize communication and gain popularity among different organizations. Online faxing's convenience, cost-effectiveness, and sustainability say it all.