Are you unable to play a game you just purchased? The game won't launch. When you try to open it, nothing happens. It would be as if you didn't try to initiate it at all.
You are left in the dark if the app doesn't provide you with an error message or code. You, therefore, cannot say for sure why your game is not working. You simply have to make wild guesses. And at the end of the day, you might get discouraged and decide to get a refund.
Windows 10 provides a great platform for gaming. It saves you the cost of investing in a gaming console. So it's heartbreaking when a game you obtained via Steam, the Microsoft Store, Epic Games, or some other popular channel fails to play.
What If a New Game Won't Play in Windows 10?
There are myriad issues that could be causing your newly purchased games not to work. They include, but are not limited to, the following:
You are using outdated/unsuitable device drivers. If you don't have the right graphics card drivers, you won't be able to play certain games on your OS.
Your PC doesn't meet the requirements for playing the game. It's possible that the game you purchased is not working because your PC specs are not up to the recommended standard. So before you purchase any game, check the minimum or recommended specifications and ensure that your device meets them.
The game is installed in the wrong directory. Some apps need to be installed on your C drive. If you choose a different directory, they might fail to work.
The game lacks administrator access. Some games require administrator access to your computer before they can function. If you deny such a game admin privileges, you won't be able to play it.
There are issues with the game files. You may have to verify the integrity of the game files. Without the necessary files being in optimal condition, your game won't work.
The game didn't install correctly. The game probably encountered some issues during the installation process. You might be able to fix them by reinstalling the game.
You haven't updated your operating system. If your Windows 10 operating system doesn't have the latest patches and software updates, you will likely encounter various issues, including new games not working.
Other programs are interfering with your gaming platform. Some background processes may be interfering with your gaming platform. Stopping those processes will allow your game to work normally.
How to Fix Launch Issues with New Games on Windows 10
Now that you've seen some of the reasons why your new game cannot start, let's take a look at what you can do to get around them.
How to Fix Games Not Working in Windows 10:
Restart your gaming platform
Restart your PC
Check whether your system meets the game's requirements
Grant the game administrator rights
Verify the integrity of the game files
Install the latest Windows 10 updates
Update your graphics card driver software
Run the app in compatibility mode
Close conflicting apps and background processes
Check whether the game server is offline
Reinstall the game
Update or roll back the Visual C++ Redistributable package
Relocate Steam to your Local Disk (C 🙂 drive
Run Auslogics BoostSpeed
As you can see, there are more than a few solutions to the "new game not working" issue on Windows 10. Let's go over them one at a time. By the time we are done, you may find that you'll be able to play your game. There might be no need to go for a refund after all.
Fix 1: Restart Your Gaming Platform
This solution sounds very basic, but it could be all you need. Steam and other gaming platforms are designed to work as well as they should. But sometimes, they might run into a minor error that can easily be resolved by a simple restart.
Fix 2: Restart Your PC
Restart your PC and try starting your game again. See if that helps. If there's no difference, then proceed to the next solution below.
Fix 3: Check Whether Your System Meets the Game's Requirements
You will be making a big mistake if you download a game without first checking whether your PC meets the minimum requirements for playing it. What kind of graphics card does the game require? How much free hard disk space does it need before it can play? How much RAM and dedicated video RAM does it require? These are some of the details you have to find out before purchasing any game.
So check the details of the game you are having issues with. If your PC doesn't meet at least the minimum requirements, there's nothing you can do to make it work except to upgrade your device.
Fix 4: Grant the Game Administrator Rights
If a newly bought game is not working on Windows 10, consider running it with administrator privileges. If the app doesn't have sufficient permission on your system, it may not be able to run properly or may even fail to start.
To run an app as an administrator, right-click on its desktop icon or .exe file in the installation directory. Then click on Run as Administrator in the context menu. When User Account Control (UAC) kicks in, click the Yes button in the dialog to confirm that you want to let the app make changes to your computer.
If the game launches normally this time, it means you've found the solution to your problem. To make it more permanent so that the game will have administrator access every time you launch it, here's what you need to do:
Right-click on the game's icon on your desktop and click on Properties in the context menu.
Move over to the Compatibility tab.
In the Settings category, mark the checkbox for the option that reads "Run this program as an administrator."
Click the Apply button.
Click the OK button.
 Fix 5: Verify the Integrity of the Game Files
If the game's cache files are corrupt, your game will fail to play. Gaming platforms, such as Steam, have built-in tools that you can use to fix problems with your game files.
If you are using Steam, here's what you have to do:
Restart your computer.
Launch Steam and click on LIBRARY.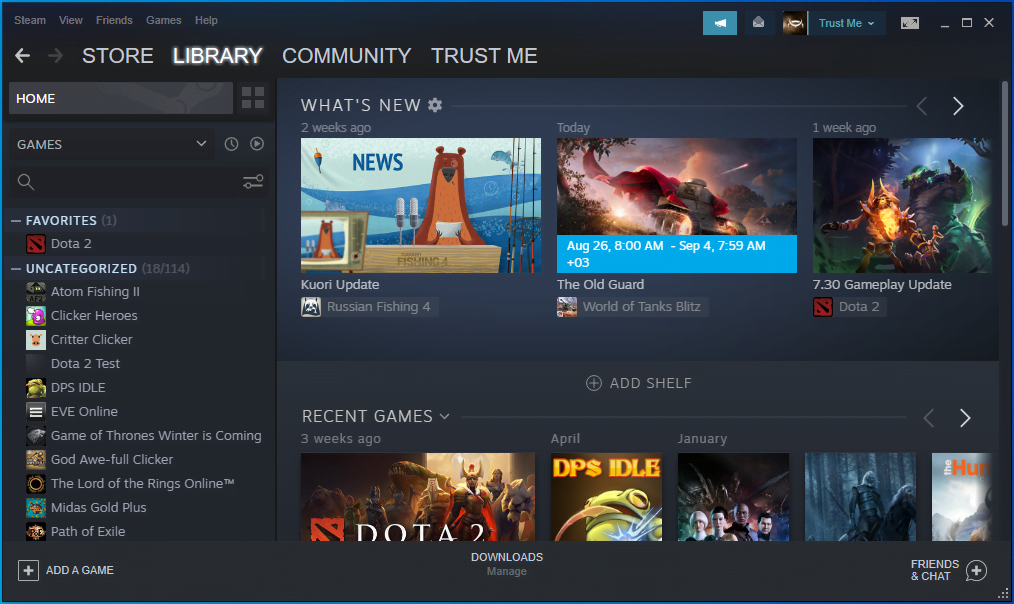 Click on Properties from the list of options.
Switch to the LOCAL FILES tab and click the Verify integrity of game files… button.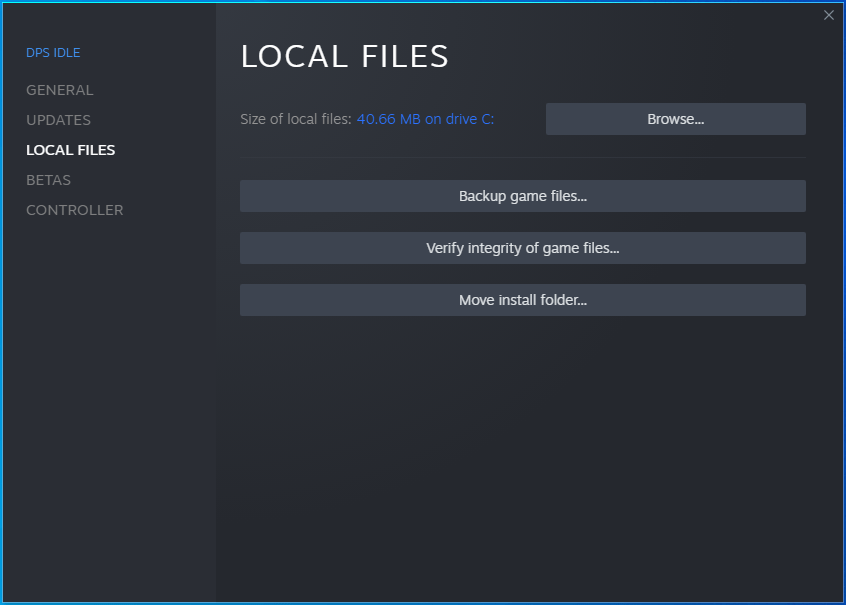 When the process is complete, restart your computer, launch Steam, and try playing your game once more. See if the issue has been resolved.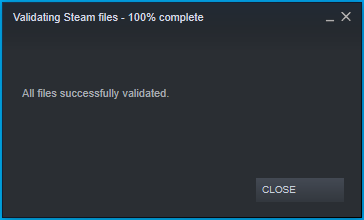 If you are using Epic Games, go to your game library and click the hamburger icon (the three dots) beside the game that won't launch. Then click on Verify.
There are also other gaming platforms, such as GOG and Origin. You can run their built-in repair tools and then try playing the game again. For instance, on GOG, you'll have to go to the Owned Games section and right-click on the problematic game. Then click on Manage Installation and click Verify/Repair.
On Origin, open the game library and right-click on the game you want to fix. Then click on Repair.
Fix 6: Install the Latest Windows 10 Updates
If there are new updates for your OS but you haven't applied them yet, you will probably encounter issues with your games, especially if the game you want to play is from the Microsoft Store.
Check for Windows updates and install them if there are any. Here's how:
Open the Settings app. You can do so by heading to the Start menu and clicking on the Settings icon. There's also a keyboard combination you can use to invoke Settings. Hold down the Windows key and press I.
Click on Update & Security.
Click on Windows Update in the left panel.
You'll see the Check for Updates button on the right-hand side of the page. Click on it. If the system finds new updates, it will download and install them.
Restart your computer and see if you can now launch the game.
Fix 7: Update Your Graphics Card Driver Software
Without the correct display drivers, you will hardly be able to play most games on your Windows 10 device. Outdated drivers trigger bugs. They can cause your game not to start or make the game crash or freeze even if it somehow manages to launch at all.
It is, therefore, crucial that you get the latest version of your graphics card software. One way to do that would be to install Windows updates. Another way is through Device Manager. Follow these steps:
Press the Windows logo + R keyboard combination to invoke the Run dialog box.
Type devmgmt.msc into the text box and press Enter on your keyboard to open Device Manager.
Double-click on Display Adapters or click the drop-down arrow on it.
Right-click on your graphics device and click on Update Driver in the context menu.
Turn on your internet connection and then prompt the system to search automatically for updated driver software.
Restart your computer after the update.
Most times, updating your drivers using Device Manager is not very effective. More often than not, it fails to find the latest drivers for your hardware. So if you are unable to update your graphics card driver using Device Manager, visit the website of your graphics card manufacturer. For example, it can be NVIDIA, AMD, or INTEL. There, you will find the latest software for your graphics card. You must make sure that the driver you get is the correct one for your device.
To spare yourself the subtleties of finding the correct driver, you may want to consider employing Auslogics Driver Updater to handle things automatically for you.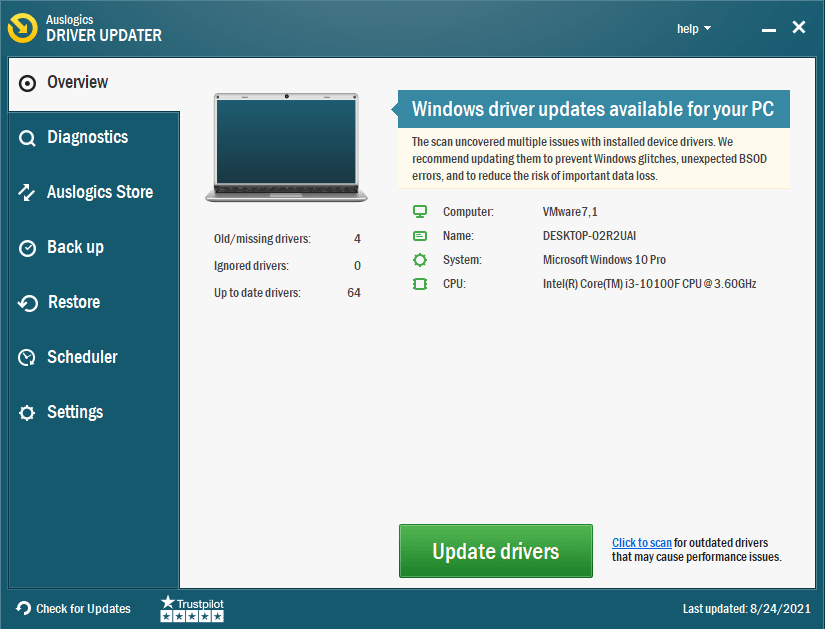 When you run Driver Updater, it reads your system properties and proceeds to search for outdated, corrupt, missing, and incorrect drivers. Since it already knows the specifications of your hardware, it can automatically download and install updated versions of the required drivers. You don't have to waste your time using Device Manager or searching for your drivers online.
RECOMMENDED
Resolve PC Issues with Driver Updater
Unstable PC performance is often caused by outdated or corrupt drivers. Auslogics Driver Updater diagnoses driver issues and lets you update old drivers all at once or one at a time to get your PC running smoother
DOWNLOAD NOW
Fix 8: Run the App in Compatibility Mode
If your system is ahead of the game you purchased – it may be a vintage game – you can try running it in compatibility mode. This method comes in handy if the game you want to play fails to work correctly on your version of Windows. Take a look at how to get it done:
Right-click on the app's .exe file and click on Properties in the context menu.
Move over to the Compatibility tab.
Click the "Run Compatibility Troubleshooter" button and follow the instructions on the screen.
Afterward, go back to the Compatibility tab and mark the checkbox for the "Run this program in compatibility mode for:" option.
Expand the drop-down and select Windows 8 or another version of Windows that can work well with the game.
Click the Apply button.
Click the OK button.
Compatibility mode modifies your system configuration to suit the game you want to run without affecting other programs on your PC.
Once you've completed the above procedure, try launching the game again. See if it will work. If the issue persists, go on and attempt the next fix below.
Fix 9: Close Conflicting Apps and Background Processes
There could be an app or background process that is interfering with your game. So what you have to do is close other open apps and see if that will make any difference.
You can also open the Task Manager (right-click on the Windows 10 taskbar and click on "Task Manager" in the context menu) and close all unnecessary apps and background processes. To do so, right-click on a process or app and then click the End task button. Keep in mind that you shouldn't end Windows processes.
If you are using Steam, you can check out the official Steam website for a list of programs that may conflict with Steam. If you have any of those programs on your computer, ensure that they are not active before you try running your game.
Fix 10: Check Whether the Game Server Is Offline
If your game manages to launch but won't play, it could be as a result of server issues. Perhaps the server is undergoing maintenance and is, therefore, offline. Wait some time – a few hours or a day – and try playing the game again. Maybe it will work this time. But if it doesn't, don't sweat it. Other solutions may work out for you.
Fix 11: Reinstall the Game
Reinstalling the game will help get rid of any faults in your current installation, especially if the faults persist even after you've tried repairing the game files on your gaming platform.
Fix 12: Update or Roll Back the Visual C++ Redistributable Package
Check if your system is missing any version of the Visual C++ Redistributable. If the version that your game needs is not present on your computer, the game won't work. Here's what you have to do:
Invoke the Run dialog. To do so, hold down the Windows button on your keyboard and press R.
Type Control Panel into the text box and press Enter or click the OK button in the dialog.
When the Control Panel window opens, select Category in the View by menu in the top-right corner of your screen.
Locate and click on Programs.
Select Programs & Features.
Click on "Uninstall a Program".
From the list of programs, look for Microsoft Visual C++ Redistributable. Once you've seen the version(s) you have – for example, Microsoft Visual C++ 2015 Redistributable (x86) – consider installing those that you do not have – for example, 2008 Redistributable. Ensure that you get both the x86 and x64 versions. You can get them from the official Microsoft website.
Fix 13: Relocate Steam to Your Local Disk (C: ) Drive
Some apps may require that you install them on your C drive. If installed on another drive, they may fail to work. So if you have installed your game on the D drive, for instance, you might have to uninstall it and ensure that it is installed on the C drive instead.
If you are using Steam, you might want to observe the procedure below:
Launch Steam.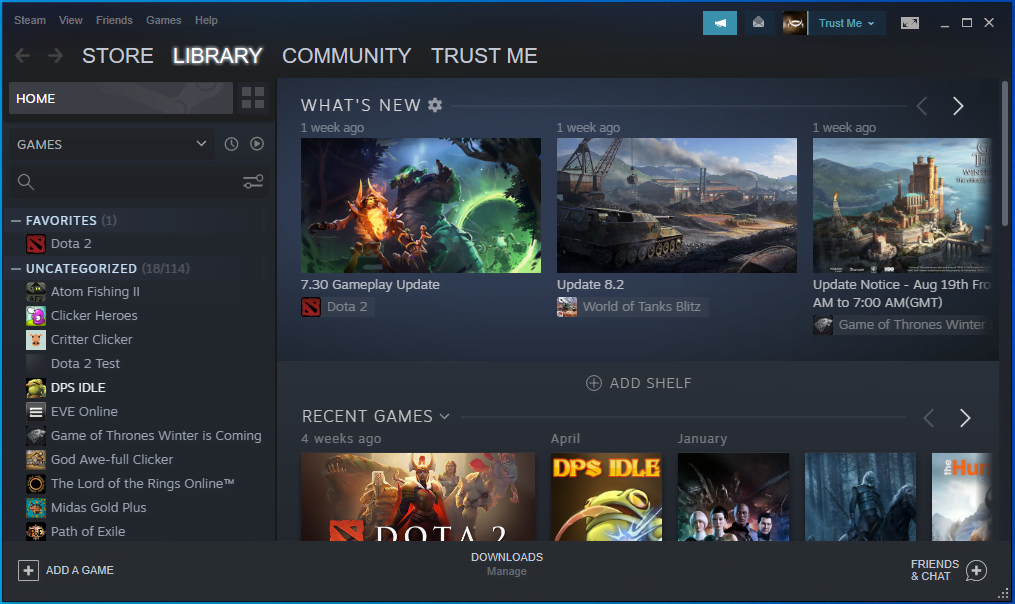 Go to the Settings menu.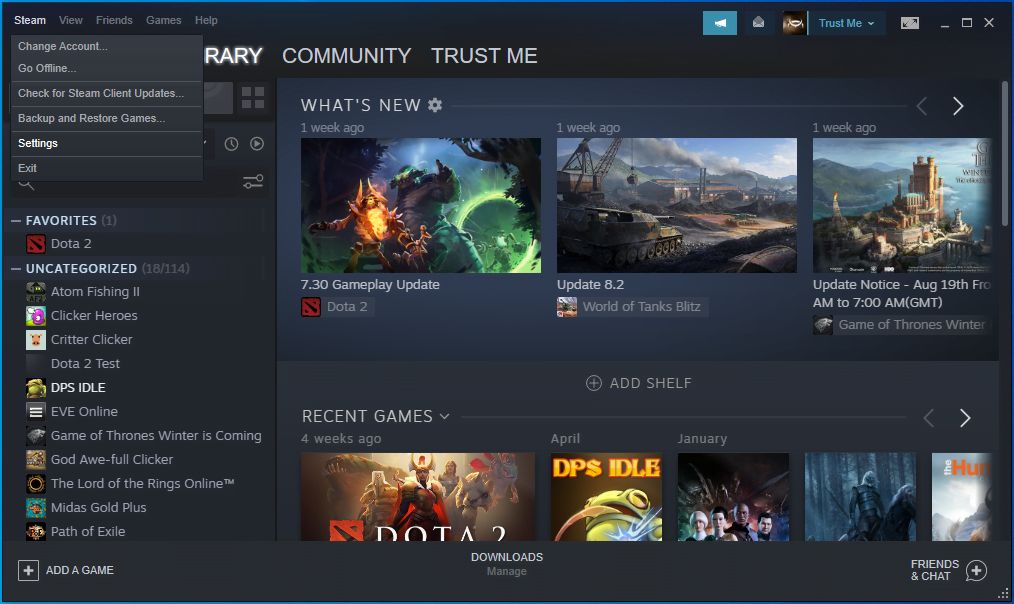 Click on Downloads.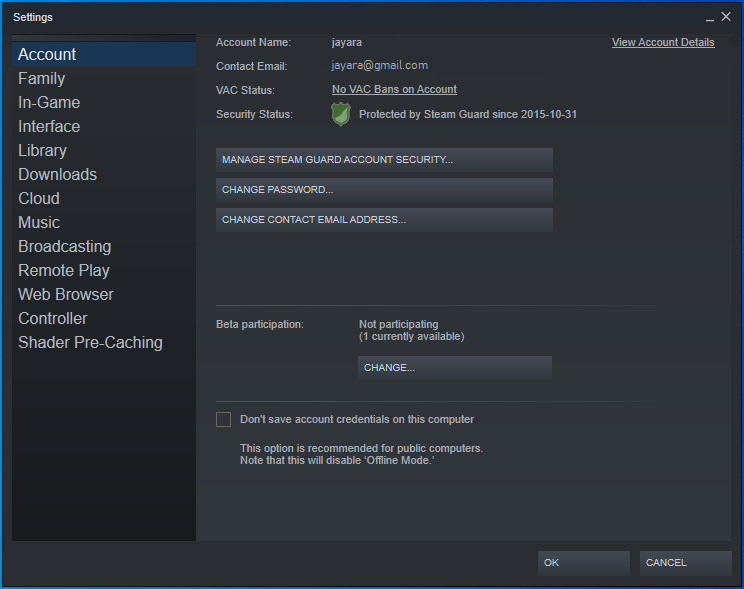 Under Content Libraries on the right-hand side of the page, select STEAM LIBRARY FOLDERS.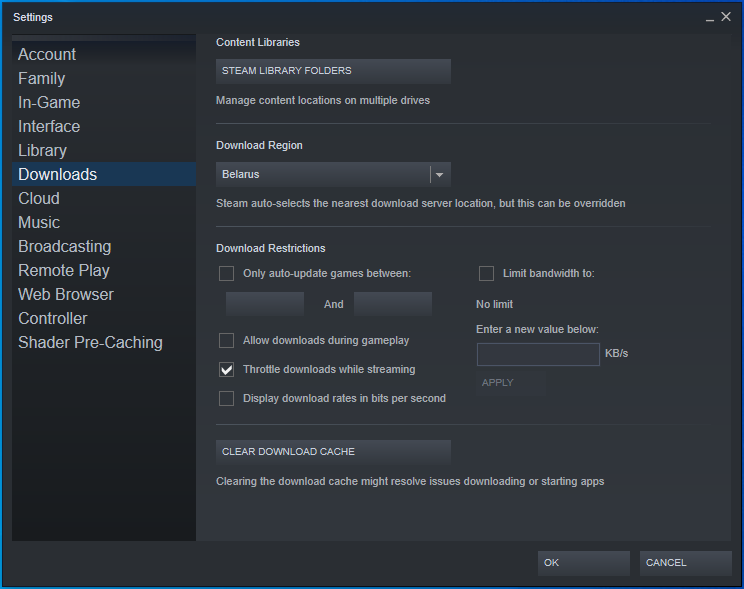 Click the ADD LIBRARY FOLDER button and indicate the desired installation directory for your games.

Right-click on the directory and set it as the default directory.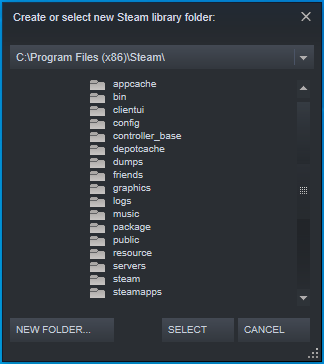 Fix 14: Run Auslogics BoostSpeed
The reason why your game is not starting could be due to some inefficient system configurations. Memory and processor mismanagement could also play a part – not to mention Windows registry faults.
To deal with these issues adequately, we suggest running Auslogics BoostSpeed. It is a system maintenance tool that detects and resolves registry issues. It tweaks your system settings, ensuring that all configurations are in proper working order. BoostSpeed also clears out junk files and takes care of memory and processor allocation, ensuring that your apps can function as well as they should.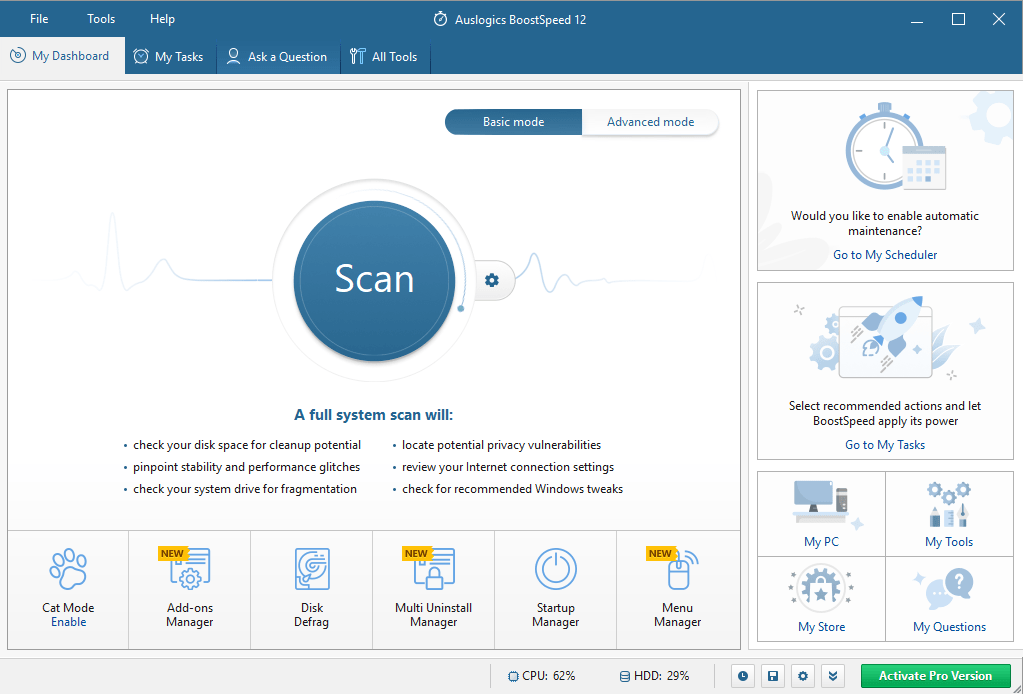 Windows 11: What to Do if Xbox Is Unable to Launch Your Games
The Xbox Game Pass has revolutionized the gaming world for Windows users, mainly due to its ability to launch more than a hundred games. However, in the latest Windows version, Windows 11, particular challenges may occur when launching your games.
The primary causes of game errors can be in the stream services, background processes, the actual Xbox app, or the Windows Operating System. Also, you may be unable to play your games if you don't configure your settings correctly before launching the games.
Configuring settings includes setting the appropriate file destination when downloading and modifying security settings. Apart from the mentioned issues, you must ensure you select the correct time zone as Xbox may not run your games in the wrong time zones.
Here are a few options to consider when your games are not working:
Try Updating Your Windows 11
Open Windows settings by pressing the Win key + I combination and select "Windows Update" on the left navigation pane.
Then, tap the "Check for updates" button on the right side of your screen. The system will check for updates and download them automatically.
After the updates are installed, allow your PC to restart, then try relaunching the games.
Get Newer Versions of Xbox
Access the Microsoft Store via the Search menu (Windows + S) or the Windows 11 Start menu icon on your taskbar and open it.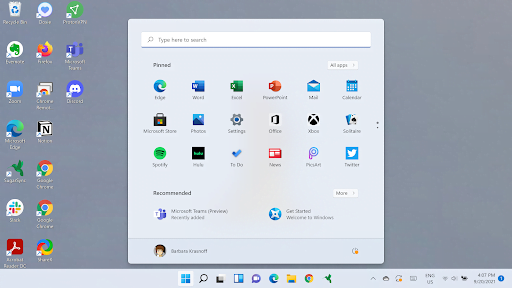 Open the Library by clicking its icon on the bottom-left corner, then the "Get updates" button.
If any of the Xbox updates is on the list, download them.
Set the Correct Time Zone
Pressing the Win key + I combo will launch the Settings app then you can select the "Time & language" icon.
Click on "Date & time" to open its settings.
Then, click on the toggle to disable the automatic time setting.
Next, click on the "Change" button on the "Set the date and time manually" tab.
Now, click on the correct date figures, move to time and finally click on the "Change" button at the bottom.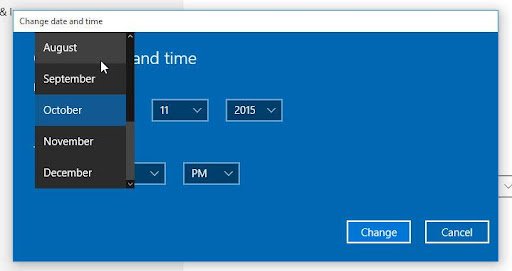 Restart your PC, then try relaunching the game.
Other methods of fixing game launching errors on Windows 11 include restarting Xbox and gaming services, resetting the game services app, modifying the registry, and disabling game mode. Also, you must consider whether your PC meets the requirements to play the game.
Conclusion
There are several reasons why you can't start a game on your computer. We've tried to provide as many solutions as possible so that you can resolve whatever issue you are dealing with.
We would like to know the solution that worked for you. Kindly leave us a comment in the comments section below. We'll be happy to hear from you.