'Learn to see things backwards, inside out, and upside down'
John Heider
Whether you like it or not, life is 100 % unpredictable and can make a U-turn at any moment. Thus, in this ever-changing world, it is a good idea to be always prepared for emergencies, your upside-down computer screen being one of them.
So, since you are here, your PC screen must have flipped upside down. Thankfully, although seemingly shocking, this is quite a minor issue. In fact, you can resolve it in practically no time by following the proven tips we have collected in this article.
As such, it is time for you to explore 3 easy ways how to fix screen upside down on Windows 10, 8, or 7:
1. Rotate your screen back using shortcut combinations
Your upside-down PC screen might stem from your accidentally pressing certain shortcuts on your keyboard. The exact combination depends on your laptop model and manufacturer, which means your will have to try the following variants until you find the one that actually rotates your screen:
Ctrl + Alt + Up Arrow
Ctrl + Alt + Down Arrow
Ctrl + Alt + Left Arrow
Ctrl + Alt + Right Arrow
Besides, it is important to make sure your hot keys are enabled. To do that, follow the instructions below:
Right-click on an empty area on your desktop.
Select Graphics Options (or something like that) from the menu.
Navigate to Hot Keys.
Select Enable.
So, try out the shortcuts above and see if your screen spins. If so, rotate it until it is right side up.
No luck? Then proceed to the following fix. Chances are what you need to get your screen back on track is to configure the display settings on your machine.
2. Tweak your display settings
This troubleshooting method implies modifying the display settings of your computer. Let's see if it works for you.
If you are running Windows 7 or Windows 8, do the following:
Go to your taskbar. Click on the Start icon.
Your start menu will open. Select Control Panel.
Go to the View by area. Select Category.
Click on the Adjust screen resolution link.
Navigate to the Orientation section. 
From the drop-down menu, select orientation options one at a time and see the result. Choose the type that keeps your PC screen properly oriented.
Click Keep changes to save your improvements.
And here is what you should do if your operating system is Windows 10:
Right-click on an empty area on your desktop.
Choose Display settings from the list of available options.
The Display window will show up. Go to the Orientation section.
Select options from the drop-down menu one at time. You should finally opt for the one that rotates your screen to the right orientation.
You will see the Keep these display settings? notification. Select Keep changes to confirm your choice.
No success so far? Then there is a high chance your graphics driver needs updating. You will learn how to do that in the following fix. Just keep going.
3. Resolve your driver issues
An antiquated or faulty graphics card driver might be the reason your PC screen is oriented the wrong way. As such, to make it return to normal, you will need to update the driver in question.
If you cannot resolve the
problem yourself, you can
ask our certified PC technicians for immediate assistance in the
chat
right on this page.
To do that, you have three options. So, you can
update your driver manually;
use Device Manager;
update all your drivers in one click.
What you should choose largely depends on your level of technical expertise. For instance, updating your driver manually might prove time-consuming – you should figure out what particular driver you need and how to get it without exposing your system to danger. Naturally, you can search the internet – you are bound to find some information about suitable drivers. However, it may take a while and even cause you distress: you should take care not to install the wrong driver for your graphics card since this can complicate matters even further.
So, you might decide against updating your driver software manually for fear of a negative result. In such a case, as an alternative, you can try employing the built-in Device Manager in
Windows 7
Click on the Windows logo icon. The Start menu will open.
Right-click on Computer. Select Manage.
Once on the Computer Management screen, locate Device Manager. Click on it to proceed.
Locate your graphics card in the list of available devices. Right-click on it.
Choose to update its driver.
Windows 8
Click on your Windows logo icon to open the Quick Access menu.
Select Device Manager and locate your graphics card.
Right-click on it and select Update driver software.
Windows 10
Press the Windows logo +X keyboard shortcut.
Select Device Manager and navigate to your graphics card.
Right-click on it and select the driver updating option.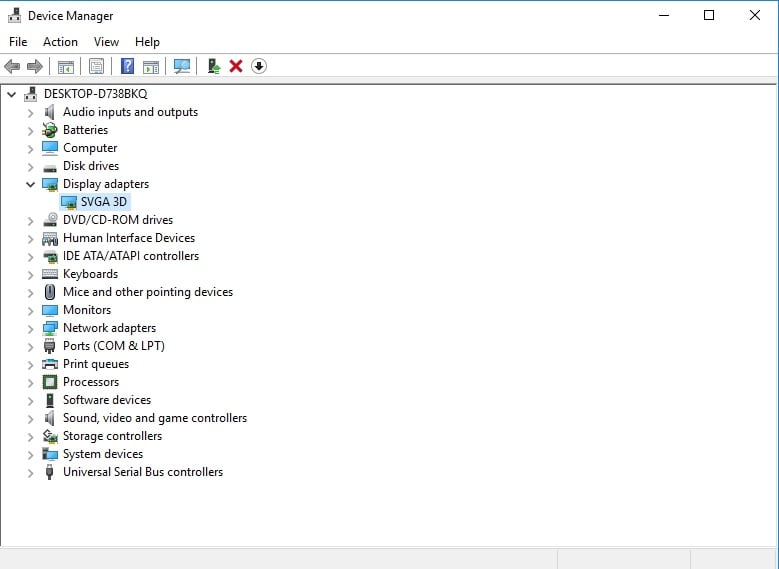 Then click the option that states that your OS will search for the driver you need online.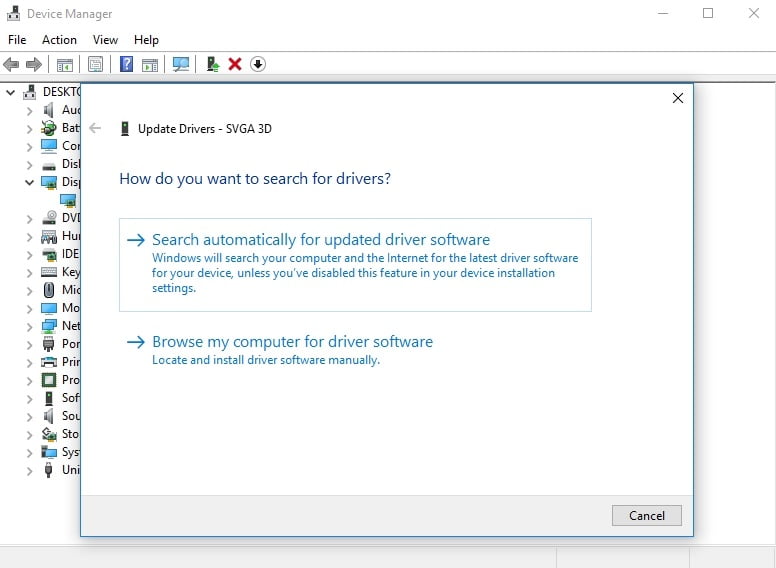 That said, it does not necessarily follow that you will get it up and running. Things may go astray, and the Device Manager method is by no means flawless.
All things considered, your best bet can be updating your graphics card driver with a special tool. There is a wide variety of software options to choose from, but we recommend Auslogics Driver Updater: it will provide you with the latest manufacturer-recommended driver versions for all your hardware devices and improve your PC's performance in a safe and efficient way.
RECOMMENDED
Resolve PC Issues with Driver Updater
Unstable PC performance is often caused by outdated or corrupt drivers. Auslogics Driver Updater diagnoses driver issues and lets you update old drivers all at once or one at a time to get your PC running smoother
DOWNLOAD NOW
Anyway, we recommend you to weigh up each possibility and choose the most appropriate course of action.
Now you know how to fix screen upside down on Windows 10, 8, or 7 without much effort.
Do you have any other solutions to the problem in question?
Your comments are highly appreciated!