Windows 7 is the fastest and the most responsive Microsoft OS so far, but that doesn't mean it's immune to slow-downs that start occurring after a couple of months of intense use. So no matter which modification of Windows 7 you run, it will get cluttered and start slowing down. Fortunately there are safe ways to without having to download any software or applying dangerous registry hacks. We are going to cover these ways in this article.
1. Use ReadyBoost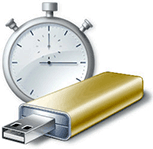 ReadyBoost is a feature that was first introduced in Windows Vista and made its way into Windows 7. Basically, it lets you use a USB flash drive as secondary memory cache, which helps your computer to run faster. Keep in mind that it's no substitute for RAM, though.
To use ReadyBoost, simply inset a USB flash drive and if it meets certain requirements, Windows 7 will ask you if you want to use it for ReadyBoost and recommend the size to reserve.
If you insert the flash drive and nothing happens, it could mean that AutoPlay is disabled. In this case do the following:
Go to Computer, right-click on the removable storage device and select Properties.
If the drive is compatible, you will see ReadyBoost there. Click on it.
Select Use this device and set the amount of space to be used for ReadyBoost system file.
Click OK.
2. Get rid of unused programs and Windows features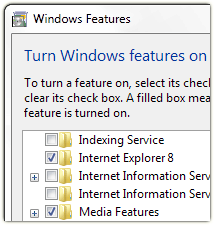 When you get a new PC or laptop, it often comes with lots of pre-installed try-and-buy programs. Most people never use these programs, so it's best to uninstall them. Also if you like trying out new software and download different applications regularly, it's a good idea to review your installed software list and get rid of everything you don't need. That way you'll be able to free up some system resources and speed up Windows 7 startup time. To do that just go to Control Panel –> Programs –> Uninstall a program and get rid of everything you don't use.
Same goes for unused Windows features – go to Control Panel –> Programs –> Turn Windows features on or off and uncheck the features you don't need.
This is another tip on how to speed up your computer running any Windows version.
3. Review your startup list
Having too many startup items is the most common cause of computer slow-downs. Some programs act as if you can't live without them and make themselves load every time your computer starts. That way every time your computer loads all these programs load as well, even if you don't use them that frequently. As a consequence, your Windows becomes much slower. The answer is to disable the option for such programs to start automatically. This can be done either via the program menu, or with the help of the System Configuration utility (msconfig).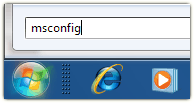 Just type msconfig in the Start menu search box, hit Enter, and then launch the program from the search results. Then go to the Startup tab and disable the entries you don't need.
Just like the previous tip, this will work on all Windows versions.
4. Adjust visual effects for best performance
The "eye candy" Windows 7 is not the fastest Windows 7. So if you are keen on performance, you should consider choosing the more minimalistic look to gain speed. Go to Control Panel, search for Performance, and then select Adjust the appearance and performance of Windows from the System category in the results. A new window will open. There you can either select the Adjust for best performance option, or make a custom selection of the visual effects you like.
5. Disable sounds
Windows sounds can be really annoying and they also take up valuable system resources. Fortunately, you can always disable them. Don't worry, it's only the Windows sounds that will be disabled – not all sounds.

Go to Control Panel –> Hardware and Sound –> Change system sounds. There you will see the Sound Scheme drop-down menu. Select No Sounds and also don't forget to uncheck Play Windows Startup sound. Click OK and you're done.
6. Adjust indexing options
Indexing helps Windows to speed up search, but it can affect performance and make you hard drive thrash. That's why it's a good idea to make Windows index only the locations you search pretty frequently. To do it, go to Control Panel, search for Indexing and then select Indexing options. Click Modify. A new window will open. Click on Show all locations if the button is enabled. Then simply clear the checkboxes for locations where you rarely search and click OK.
7. Disable gadgets
Windows 7 takes the idea of gadgets and sidebar a step further than its predecessor, Vista. It uses customisable gadgets that can be placed anywhere on the desktop. But that doesn't make them less resource-hungry – they still take up a portion of system resources to load and update. Turning off all gadgets is one more way to speed up Windows 7.
You can just close all of the gadgets so that none are displayed, or you can go a step further and switch off the entire Windows 7 gadgets platform via Control Panel –> Programs –> Turn Windows features on or off.
In this article we've covered the essentials of how to speed up Windows 7. Remember that Windows 7 requires regular maintenance to keep it running fast and smooth – just like any other version of Windows. We recommend using a system utility, like Auslogics BoostSpeed. If you are asking "Will this speed up my computer? Yes, with the help of this program you will be able to clean up your system from junk files, defragment disks, repair registry errors and automatically tune over 280 hidden Windows settings to maximize your computer's speed.