Are there problems with Windows 11? For sure. In this article, we touch on some Windows 11 problems that users face when they attempt to complete an update. We will talk about some of the issues with the Microsoft Patch Tuesday update for March 2023. The article also suggests some solutions to these new Windows update issues.
Common New Windows Update 11 Issues
Some of the most common Windows update errors from the March 2023 Windows 11 22H2 update are highlighted here.
1. Unable to Complete Windows 11 Update
Several Windows 11 users complained that the March 2023 update failed due to the 0x800f081f error. This error prevents you from completing the Windows 11 update and notifies you that your PC has not successfully installed the update. These users get stuck here and miss the innovative features accompanying the new update.
2. Slow SSD Processing
Another common issue with the new Windows update is decreased performance from SSD operations. Ordinarily, SSD-driven PCs are significantly faster than their HDD counterparts due to the structure and composition of these drives. However, users have complained that the new update has placed some sort of burden on their SSDs to the point of slowing them down and even degrading them.
For some users that successfully updated their PCs with the March 2023 Patch Tuesday update, the boot-up time increased. This means that for some PCs that typically boot up in 10 to 15 seconds, their SSDs took much longer to initiate the startup programs. Boot times got doubled in some cases.
3. Failure of Provisioning Packages
With the new Windows 11 update, users have also reported that they have not been able to create or use provisioning packages (.PPKG files). Normally, these packages allow a user to create or adjust Windows configurations and settings to achieve a specific purpose. The new update has made the feature buggy for some users
4. Blue Screen of Death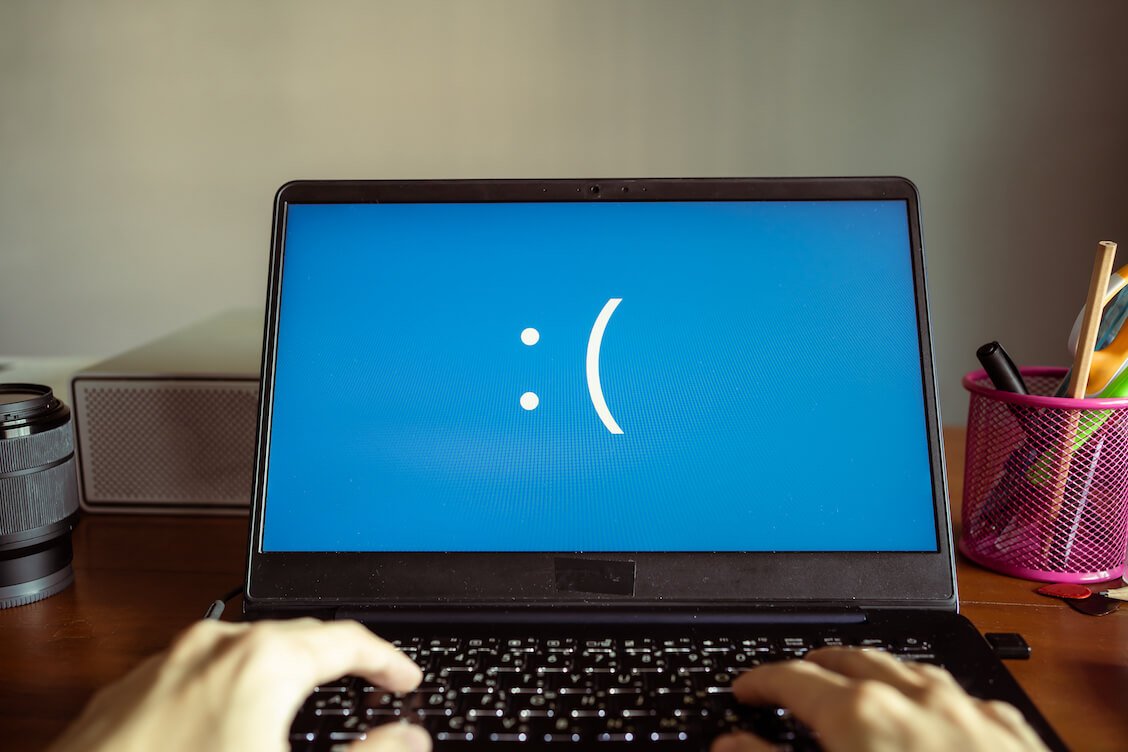 A few Windows users have mentioned having to deal with the BSoD issue after the March Windows 11 update. But one afflicted user is one too many since it means that your OS can also fall victim to BSoD upon implementing the Windows 11 22H2 update.
5. Failure of Selected Applications
So far, user interface (UI) customization apps seem most affected by this. The best example of this is the Startallback app for implementing user preferences for desktop, taskbar, and other Windows interface element customizations.
The big deal about the failures of apps like Startallback is that they affect Windows startup. Your Windows PC may be caught in a continuous loop and unable to get to the login page.
6. Inability to Connect to Direct Access
Users have also complained that they have been unable to connect to Direct Access and therefore use remote connections on computers with Windows 11's latest update installed. This issue has affected remote clients and offices the most since it effectively prevents them from accessing the same network without using VPNs.
With the popularity of remote work, this Direct Access problem is one of the biggest Windows 11 issues for users struggling to make the March update work.
How to Fix Windows 11 Update Issues
Here are some suggestions to help you fix the issues with the March 2023 Patch Tuesday Windows 11 update.
1. Restart Your Windows PC
Restarting your PC is the oldest solution in the Windows book. This process typically ends every enabled and running program and restarts the computer. In the process, faulty and problematic processes are usually forcefully terminated by the Windows OS, letting you regain the use of your PC.
If you notice that your PC is having trouble completing the update, you can close the Windows Settings page where the update is displayed and initiate the Windows restart process.
2. Update Device Manager Components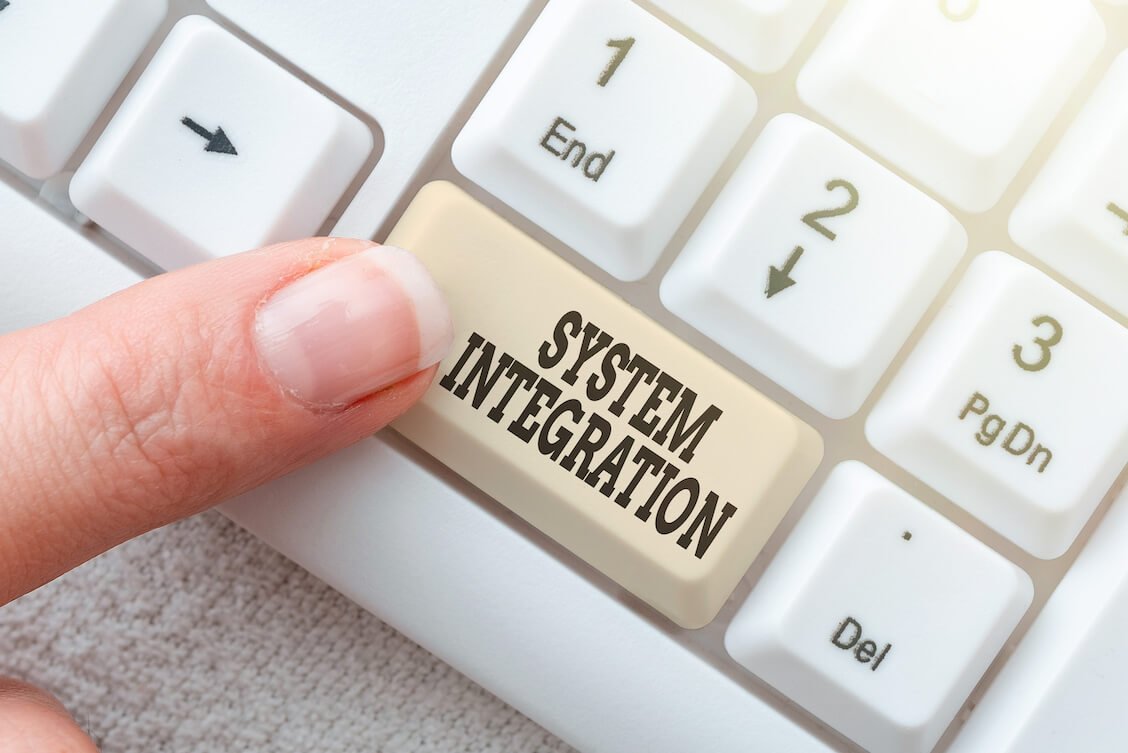 Another way to fix the Windows 11 update issues is to make sure that your device and driver packages are all up to date before you start the update. This is tricky because Windows 11 typically allows you to update the packages via Windows Update. However, some third-party drivers can be updated from Device Manager. These are the ones you should be worried about.
If you notice that there are issues of application malfunctions as a result of the Windows 11 update, one thing you can do is update your drivers via Device Manager. The steps to do this are given below:
Click "Windows key + X" and select "Device Manager" from the list of program shortcuts.
Select whatever driver package has a yellow icon attached to it and right-click it.
From the list of options that come up, choose "Update driver" and follow the instructions.
Once the update is complete, restart your PC and observe the changes.
3. Repair System Files/Images with SFC
A reliable method to fix Windows update issues is the use of the System File Checker (SFC) command. This command is very effective for repairing and restoring system images and files. Thus, as some of the issues with the new Windows update come from such missing files, you can use SFC to fix the issues.
To use SFC to fix Windows 11 update issues, follow the subsequent steps:
Search for the Command Prompt Windows system app and open it with administrative privileges.
Once it is up and running, enter the following commands and tap enter: sfc /scannow.

The goal of this command is for the SFC utility to scan your drive to make sure that all missing files are repaired. Once the process is completed, you can restart your PC and observe it for changes.
Now that you know how to fix the errors caused by the latest Windows update, here are some of the features of the March 2023 Windows 11 update you can expect to get.
Features from the March Windows 11 22H2 Update
1. Improved Taskbar and Start Menu Interface with Updated Search Box Tool
The new Windows 11 22H2 update includes a feature that lets you enjoy a better search process and interface. With the new update installed, you have the choice to show the new Search tool as a search box icon, a search box icon with a label, or hide it altogether. Furthermore, this also applies to an updated Start Menu layout that enables you to show all your pinned apps at once or broken into pages.
The point of these updates is to improve user convenience and navigation. Thus, the March update gives you more control over your Windows machine and access to your installed applications.
2. Adaptive System Tray Design and Layout
Despite seeming to favor simplistic designs and utility over excessively colorful displays, Microsoft has always done well by users who would like to use more icon-compatible coloring. The latest Windows 11 update has managed to make this adaptive icon and coloring more robust. This is especially true for the tray design which now takes on the colors of your Windows background or theme.
Also, the system tray layout is more convenient for users. Clicking the tray region brings up information on the PC power and battery life, network, and others. The icons on the tray are arranged in a simple layout, and users can now drag other programs into this layout for easier access.
3. Addition of Screen Recording to Snipping Tool Program
One of the biggest Windows 11 updates is the addition of a screen recording feature to the Snipping Tool program. In the beginning, this program served as a useful method for screen-grabbing. However, over time, it has come to include some useful features, including delayed snipping and now screen recording.
With the screen recording feature, you may no longer need to use expensive third-party apps for recording your screen. As long as you get the latest updates, your Snipping Tool program will include this new feature and let you record your screen for free and save the recording wherever you want.
4. Increased Flexibility and General Improvement in Voice Access
Voice Access is another program that has proved that Windows 11 is a significant improvement over Windows 10. The main purpose of the program is to increase user control over their PC with only their voice. Thus, with Voice Access operational on your PC, you can get it to read out texts and move from application to application.
The new Windows 11 update has polished user control via Voice Access even further. New voice commands have been added. This way, your Windows PC will more easily 'understand' what you tell it to do for you with only your voice and without touching your keyboard or touchpad.
5. Carbon Footprint Considerations with Energy Recommendations Settings
In line with the global calls for environmental sustainability, Microsoft has reinforced its efforts to ensure that all its products, hardware or software, conform to the demands of these calls. The biggest evidence of this alignment is the inclusion of settings that enable the user to reduce the amount of carbon footprint generated by their PC.
The main feature on this front is the list of to-do recommendations that helps your PC more easily manage the use and distribution of power. If you have successfully updated your Windows 11 using the Patch Tuesday update for March, follow the subsequent steps:
Click "Windows key + I" to access the Windows Settings page.
Select the "System" option on the left pane and choose "Power & battery".
Click on "Energy recommendations" which leads to a list of settings you can apply to lower your carbon footprint.
Also, Microsoft provides you with some links on how to reduce carbon emissions from your PC. To access these links, scroll down the Power & battery page until you get to Power consumption and carbon emissions. Click on this option and you will be redirected to a page about saving energy on your Windows device, improving battery life, and reducing emissions.
How to Change Windows 11 Update Settings from Automatic to Manual
One of the ways you can avoid the issues listed in this article when you update Windows 11 is to prevent your device from automatically carrying out updates. To do this,
Use the Run program ("Windows key + R") and enter services.msc.
From the list of local services, locate "Windows Update" and double-click to bring up its properties.
Under "Startup type", select "Manual" and click "Apply" and "OK" to implement the changes.

Once you have done this, your PC should no longer automatically update itself. This way, you can control what updates you allow only after reading about issues associated with these updates.
Conclusion
The issues associated with the Patch Tuesday Windows 11 update for March 2023 can be difficult and headache-inducing. Thus, this article was written to identify some of these issues and possible solutions to them.