You probably found this article because you encountered a specific error that prevents you from booting your computer properly. Perhaps you want to know what to do if MOM.Implementation is missing in Windows 10. Well, you're in luck because you've come to the right place! In this article, we are going to teach you how to fix the 'Could not load MOM Implementation' problem in Windows 10.
What to do if MOM.Implementation is missing in Windows 10?
It is best to look at the common scenarios related to the problem in order to prevent it from occurring again. Here are some of the similar issues that other users reported:
MOM.Implementation is missing on Windows 10 –This error message might show up due to problematic drivers. This can be fixed by rolling back your drivers to their previous versions. You can also opt to use the default driver.
Could not load MOM.Implementation – This issue has something to do with certain startup applications. To fix this, we recommend disabling Catalyst Control Center.
ATI could not find MOM.Implementation – In most cases, this error message is caused by updates issues. It is advisable to get rid of recent updates to check if that fixes the problem.
AMD Catalyst net framework error – This is usually related to problems with .NET Framework. You can resolve this issue by downloading and installing the latest .NET Framework version.
Method 1: Installing the Latest Catalyst Control Center and .NET Framework
It is worth noting that the Catalyst Control Center is dependent on .NET Framework. So, updating your .NET Framework will resolve the problem accordingly. So, you have to download the latest version and install it on your computer.
Aside from that, we recommend updating your Catalyst Control Center and display drivers. You can manually do this by going to the manufacturer's website and looking for the latest drivers that are compatible with your system. On the other hand, if you do not have the patience and tech skills to do this properly, we suggest automating the process, using a trusted program like Auslogics Driver Updater.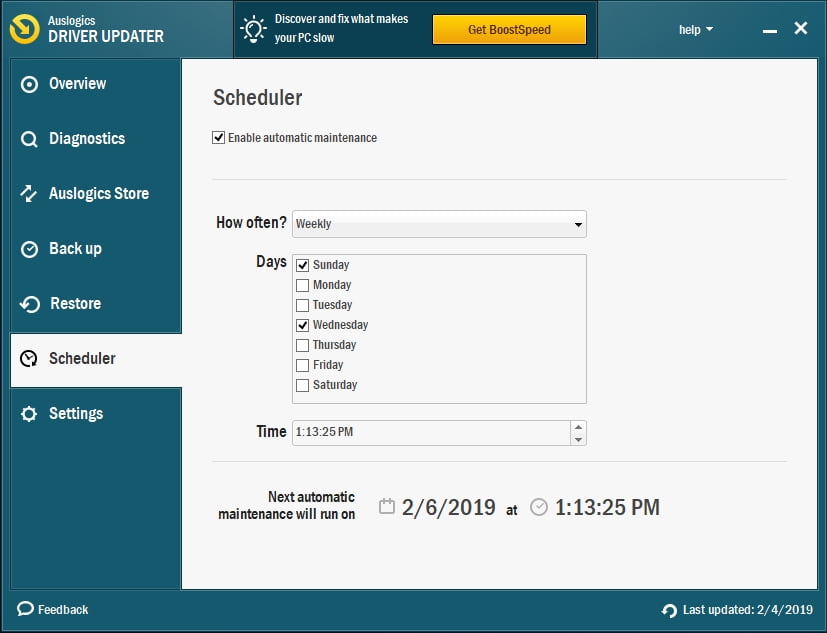 Once you activate this tool, it will automatically recognize your system. It will find the appropriate drivers for it and automate the download and installation process. The best part is, it will address all driver-related issues in your PC. So, your computer will perform faster and more efficiently once the process is complete.
Method 2: Disabling Catalyst Control Center from the Startup Options
Some users reported that certain startup applications can cause the MOM.Implementation error. The common culprits behind this problem are Catalyst Control Center and GU Options. So, if you want to resolve the issue, we recommend preventing these applications from booting with your computer. To do that, simply follow the steps below:
On your keyboard, press Windows Key+S.
Type "Task Manager" (no quotes), then hit Enter,
Once Task Manager is up, go to the Startup tab.
Look for Catalyst Control Center and GU Options.
Disable these services.
Restart your PC, then check if the MOM.Implementation is gone.
In general, disabling Catalyst Control Center and GU Options should not have any adverse effects to your computer. However, if there are noticeable changes in your PC's performance or other issues, we suggest enabling them back. You simply need to go through the same process to activate Catalyst Control Center and GU Options again.
Method 3: Rolling Back to an Older Version of your Driver
In some cases, the MOM.Implementation error is caused by AMD driver issues. Since Windows tends to update the driver on its own, problems like this tend to appear. To resolve this problem, you just need to follow these steps:
Press Windows Key+X on your keyboard.
Select Device Manager from the list.
Look for your graphics card, then double-click it. Doing this will allow you to see its properties.
Click the Driver tab, then select Roll Back Driver.
Follow the on-screen instructions to roll back the driver to a previous version.
If you do not see the Roll Back Driver button, you can opt to remove the driver instead. You can do that by following these instructions:
Open the Win+X menu by pressing Windows Key+X on your keyboard.

RECOMMENDED

Resolve PC Issues with Driver Updater

Unstable PC performance is often caused by outdated or corrupt drivers. Auslogics Driver Updater diagnoses driver issues and lets you update old drivers all at once or one at a time to get your PC running smoother

DOWNLOAD NOW

From the options, select Device Manager.
Look for your graphics card, then right-click it.

If you cannot resolve the

problem yourself, you can

ask our certified PC technicians for immediate assistance in the

chat

right on this page.

Select Uninstall Device from the menu.
Once you see the confirmation dialog, select the 'Remove driver software for this device' option.
Remove the driver by clicking the Uninstall button.
Once you've removed the driver, click the 'Scan for hardware changes' icon.
Your system will identify the missing drivers, then install the default versions. If this does not resolve the issue, we suggest going to the AMD's site to download the latest drivers. Of course, you can always choose the easier option which is to use Auslogics Driver Updater.
Method 4: Getting Rid of Catalyst Control Center
It is possible that the error appears due to problems with Catalyst Control Center. Users who discovered how to fix the 'Could not load MOM Implementation' problem in Windows 10 recommend removing Catalyst Control Center. There are various ways to do this, but the easiest and most effective option is to use uninstaller software. A reliable tool like this should be able to remove the program and all its related registry entries and files.
Method 5: Updating your System
Some users reported that bugs on their system had apparently caused the MOM.Implementation error to show up. So, it is advisable to update your system to resolve the error. Windows downloads updates automatically and discreetly in the background. However, for some reason, it can also miss an update or two. As such, we recommend manually checking them. Here are the steps:
Open the Settings app by pressing Windows Key+I on your keyboard.
Once the Settings app is open, select Update & Security.
The next thing you need to do is to click Check for Updates.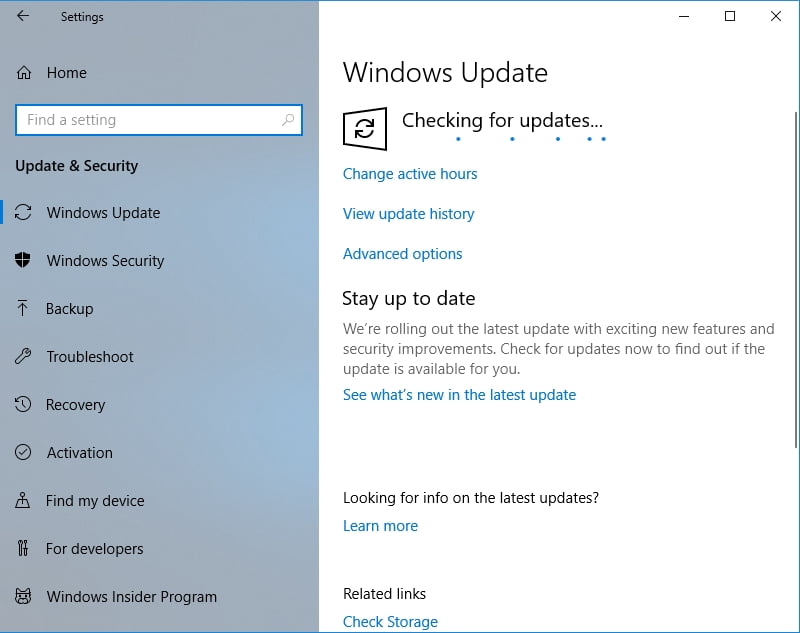 If there are available updates, your system will download them automatically in the background. Once the process is complete, restart your computer. The updates will be installed after you boot back into your PC. Once you've done that, your system will be updated and the problem should be gone.
Method 6: Performing a Clean Boot
The MOM.Implementation error can also appear due to third-party applications that interfere with the system during startup. The workaround here is to perform a Clean boot. Doing this allows you to launch your PC with minimal applications and drivers. To do that, follow these instructions:
Open the Run dialog box by pressing Windows Key+R on your keyboard.
Type "msconfig" (no quotes), then hit Enter.
Once the System Configuration window is up, click the Services tab.
Remember to select the 'Hide all Microsoft services' option.
After that, click Disable All.
Go to the Startup tab, then click Open Task Manager.
You will see the list of startup applications. Right-click the first entry, then choose Disable. Do this for all the entries.
Once you've disabled all startup applications, return to the System Configuration window.
Save the changes by clicking Apply and OK.
Restart your computer.
After restarting your PC, check if the issue persists. If the error is gone, repeat the steps we shared, but enable the services and applications one by one or in groups. This will help you identify the specific item which caused the problem. Once you've determined which the culprit is, remove it.
Method 7: Removing the Problematic Update
Some users reported that the MOM.Implementation error can be caused by a bad Windows update. To resolve this, you need to identify and remove the problematic updates. To do that, follow the steps below:
Press Windows Key+S on your keyboard.
Type "Settings" (no quotes), then hit Enter,
Click Update & Security.
Select View Update History.
You will now see the list of updates. Write down the most recent updates, then click Uninstall Updates.
You will see the list of updates.
Double-click those you wish to remove.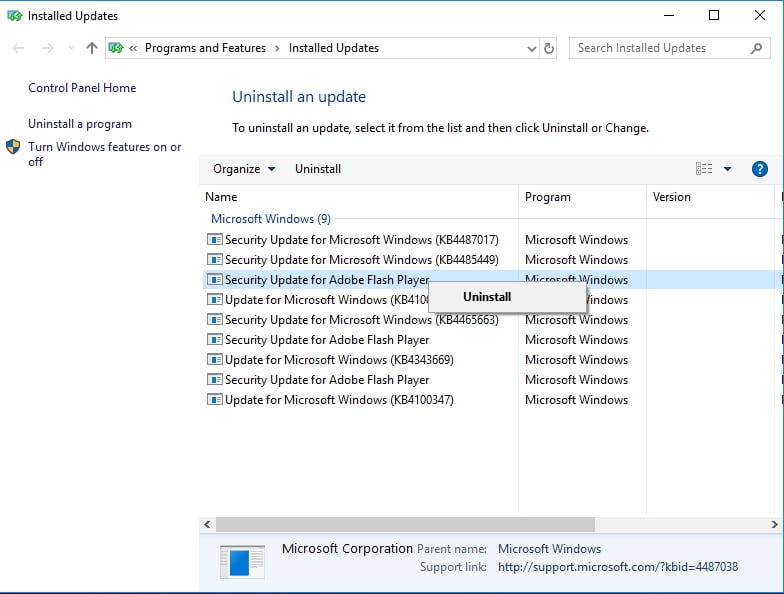 Do you have questions regarding our solutions?
Feel free to ask us through the comments section!