'Alas! How deeply painful is all payment!'
Lord Byron
By all accounts, Microsoft Store is packed full of great apps, games, add-ons, and themes. So, it is little wonder that there are some of them that you are willing to purchase.
Unfortunately, things can go astray, and we know too well how dispiriting it is to encounter Microsoft Store payment problems. With this in mind, we have prepared a list of helpful tips how to troubleshoot problems with payment options in Windows 10. They are effective and yet pretty simple, so just keep reading to learn how to fix Microsoft Store payment errors.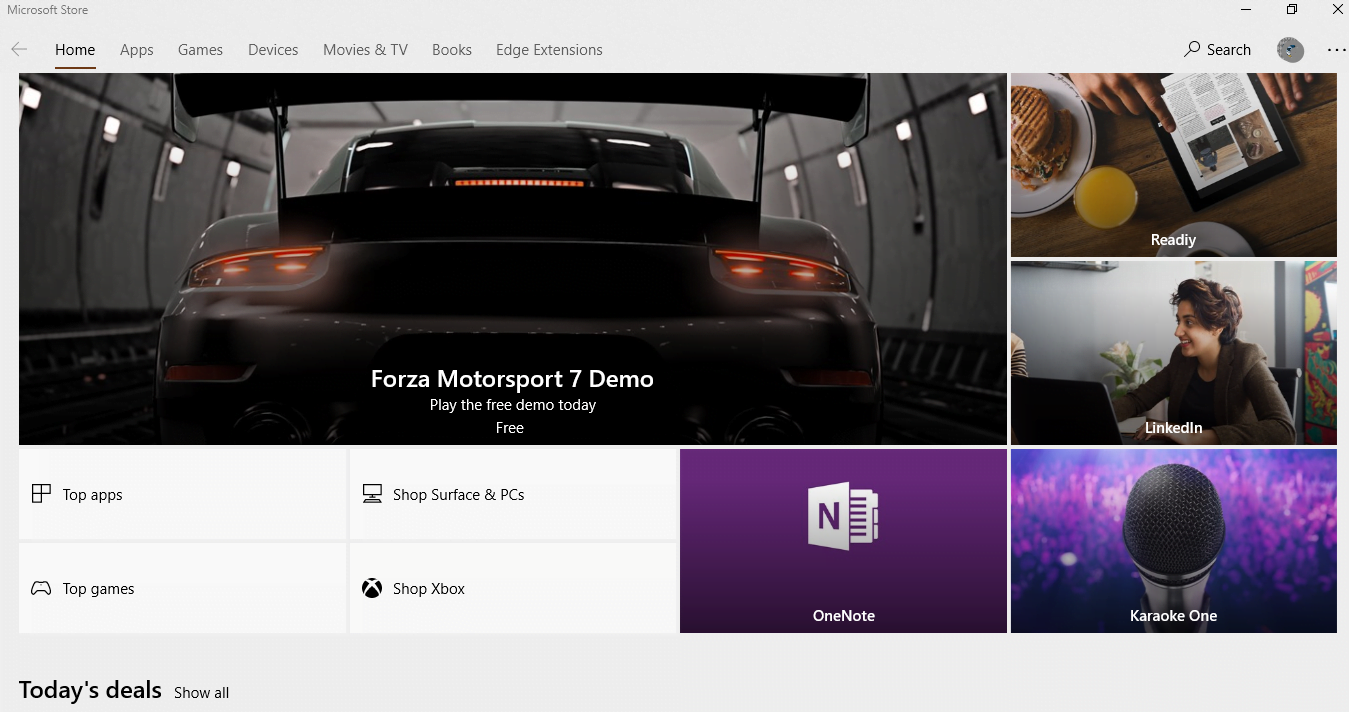 Make sure you are signed in to your Microsoft account
That is quite obvious, and yet users often forget about that. As a result, they see Microsoft Store payment issues where there are actually none. Make sure that is not your case – this will save you a lot of time and effort.
Update your payment options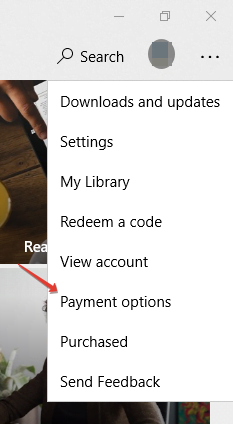 Updating payment methods in Microsoft Store is reported to be an effective fix for Microsoft Store payment errors. To do that, follow the instructions below:
Open your Microsoft Store app.
Click on the icon that looks like three horizontally aligned dots.
From the drop-down menu, select Payment options.
Use your Microsoft account details to sign in to the Payment options section.
Once you are done with that, select your payment method.
Proceed to Edit info and input your updated info.
Visit Card info to see what subscriptions and services are associated with your payment method.
After updating your details, select Next.
To update your payment option from Xbox One, do the following:
Sign in to your Microsoft account.
On your controller, press the Xbox button.
Select Settings.
Go to Account. Select Payment& billing under it.
In your Payment options menu, locate the method you wish to update.
Select Edit info and update your details. Then select Save.
If this solution has been to no avail, proceed to the following fix.
Add a new payment method
Switching to a new payment method may help you resolve your Microsoft Store payment issues on Windows 10. So, let's give this solution a try.
Here is how you can add a new payment option in Windows 10:
Sign in to your Microsoft account. Then sign in to Payment options with it.
Navigate to Add payment option. Select it.
Go to the required data fields and fill them in.
Select Next to get things done.
To add a new payment method in Xbox One, take the steps below:
Make sure you are signed in to your Microsoft account.
Locate and press the Xbox button.
Go to Settings. Navigate to Account.
Under it, you can see the Payment & billing option. Select it.
Move to Payment options. Choose Add a payment option.
Follow the instructions to finish the process of adding a new payment method.
Save the changes and make sure your new payment method is activated.
Hopefully, your payment issues are no more. If they are still present, there is no need to despair – one of the following fixes is sure to help you.
Check if your details are correct
Here is what you should check first of all:
your credit card number;
your billing address;
your card expiration date;
the name for your payment option.
Scan those details for typos. It is also a good idea to see if there are any spaces, commas, or any non-numerical characters where they are not supposed to be.
Add money to your Microsoft account
The chances are you do not have enough money in your Microsoft account to buy what you need. Here is what you should do in a situation like this:
Open your Microsoft Store and proceed to the gift cards page.
Purchase a gift card in the amount of money you want to add to your account.
Provide your recipient details.
Once you are done with your purchase, make sure you've received the gift code via email.
Go to your Microsoft Store menu (click on the three dots next to your account icon).
From the drop-down menu, select Redeem a code.
The Redeem your code or gift card window will open. Enter the 25-character code you have received.
Select Next and follow the on-screen prompts to finish the process.
The amount of money associated with the code will be added to your Microsoft account.
Now see if you can make a payment. No luck so far? No need to worry – just press ahead with your troubleshooting.
Contact your bank
If you have made this far, it is time for you to contact your bank and ask why your purchase authorization fails. Check if your card is approved for online, international or recurring transactions. It is also important to make sure your card is not blocked for some reason.
Scan your PC for malware
If your bank manager claims financial transactions should be no problem for your card, now is the time to check your PC for malware. The thing is, Microsoft Store remains a coveted target for malicious entities, so yours might have been violated by some unwelcome guest.
To check if your Windows 10 PC is infected with malware, you can use the built-in Windows Defender security suite:
Click on the Windows logo icon. Go to Settings.
Enter the Update & Security section and opt for Windows Defender.
Select Windows Defender.
In the left pane, click the shield icon.
Select the Advanced scan option.
Make sure to select Full.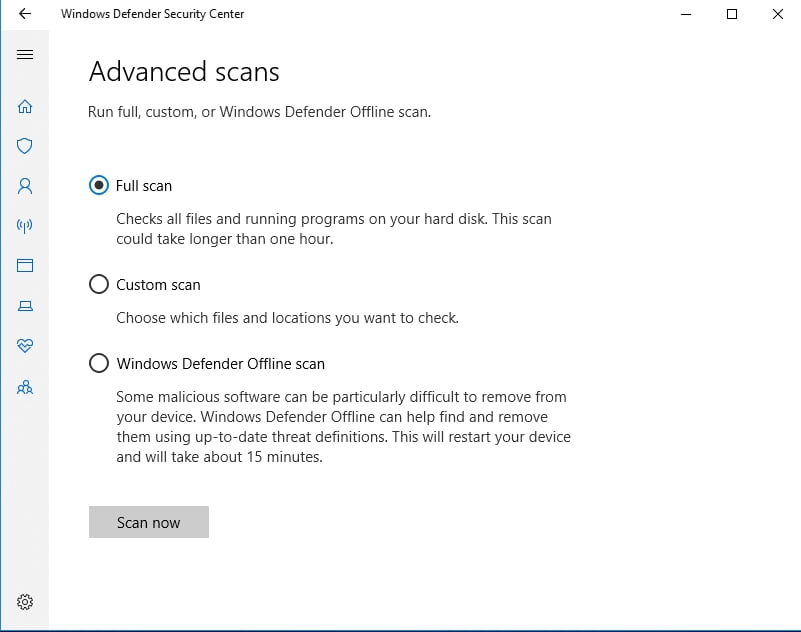 That said, feel free to choose a third-party solution for the purpose in question. For instance, Auslogics Anti-Malware can trace and eliminate those threats that other security tools are likely to miss. What is more, you can use this solution in tandem with other antivirus products – no software conflict will evolve.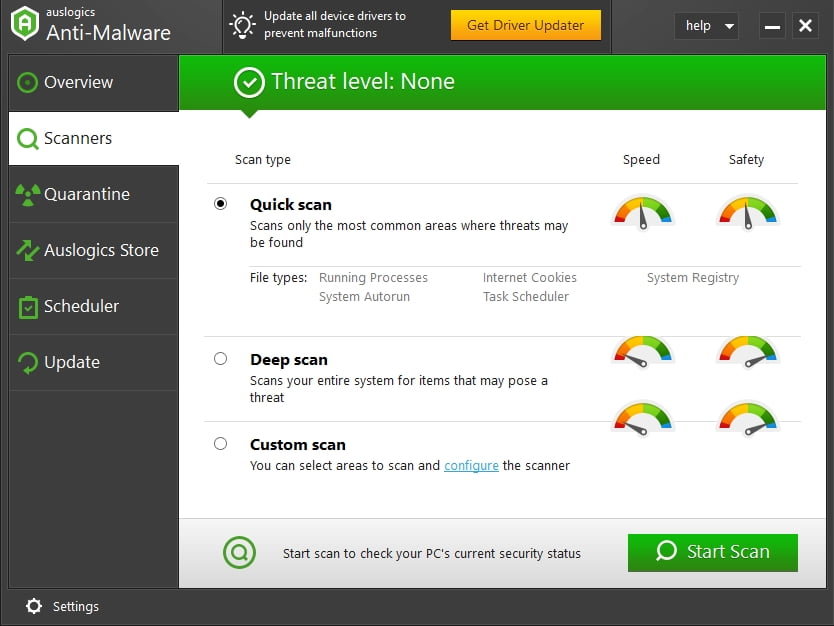 Contact Microsoft
If all the methods above have failed to provide the result you need, we recommend you to contact Microsoft and report your Microsoft Store payment issues.
We hope our tips have proved useful. If you have any queries or ideas regarding the topic in question, please do not hesitate to leave a comment.