When you read about the crafty schemes that criminals use to hack into computers, you can get paranoid. It is only natural to check Task Manager and look for suspicious processes running in the background. One of the common programs you will see here is LockApp.exe. You might wonder what this is. Well, in this article, we are going to explain its purpose. What's more, we will teach you how to disable it.
What is Microsoft LockApp.exe?
LockApp.exe is a component of the Windows 10 operating system. Its primary function is displaying the lock screen overlay that shows up before you sign into your computer. This is the program responsible for showing you a beautiful background image, date, time, and other 'quick status' items on your lock screen.
Most of the time, the LockApp.exe process does not do any work. After all, its only purpose is to show what you want to see on the lock screen. So, basically, it only functions whenever you sign into your computer or when you lock it by pressing Windows Key+L. Once you've signed in, the process suspends itself and stops working.
Is the LockApp.exe process safe?
As of this writing, there are no complaints of viruses or malware masking themselves as the LockApp.exe process. However, you should know that such a scheme is possible. Criminals can imitate legitimate system processes to let their malicious programs blend in.
So, if you want to ensure that the LockApp.exe process in your computer has not been compromised, we recommend checking its details in Task Manager. To do that, follow the steps below:
On your keyboard, press Windows Key+S.
Type "Task Manager" (no quotes), then hit Enter.
Go to the Details tab.
Right-click LockApp.exe, then select Open File Location.
Check if the system file is located in this folder:
C:\Windows\SystemApps\Microsoft.LockApp_cw5n1h2txyewy
If you notice that the LockApp.exe is located in a different folder, then there's something suspicious about your PC. In this case, we recommend using Auslogics Anti-Malware. This program will scan your system and look for malicious items and other security issues.
Does LockApp.exe consume much system resources?
It is worth noting that the LockApp.exe process only uses about 10 to 12 MB of your system memory when it is fully functional. Once it gets suspended, it only uses 48 K worth of memory. You can check this information in the Details tab of the Task Manager. So, if your computer is running slow, the LockApp.exe process is likely not the reason behind it.
If you cannot resolve the
problem yourself, you can
ask our certified PC technicians for immediate assistance in the
chat
right on this page.
If you want to enhance the performance of your PC, we advise you to use Auslogics BoostSpeed. This program will perform a complete checkup of your entire system, locating junk files and other issues that may affect the speed of your computer.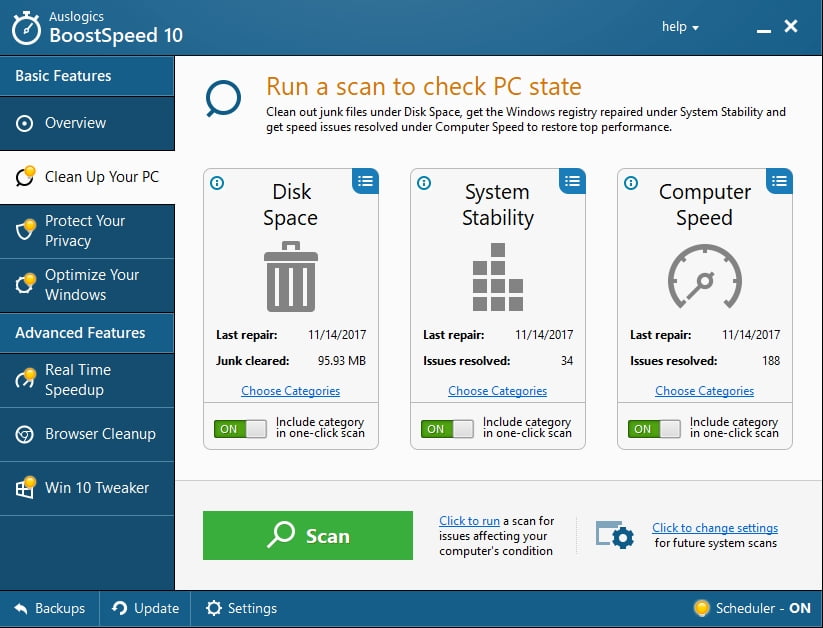 How to disable LockApp.exe in Windows 10?
If you wish, you can disable the LockApp.exe process. Once you perform the steps below, you will only see the regular sign-in prompt without the background image or 'quick status' items.
Open File Explorer, then navigate to this path: C:\Windows\SystemApps
Look for the 'Microsoft.LockApp_cw5n1h2txyewy' folder.
Right-click it, then change the name to "Microsoft.LockApp_cw5n1h2txyewy.backup" (no quotes).
What do you think of the Lock Screen app?
Share your thoughts in the comments section below!