Main Functionality
Main Menu
The main program menu is located at the very top of the program window and gives you four drop-down lists of shortcuts to almost every BoostSpeed feature.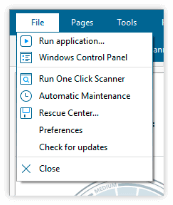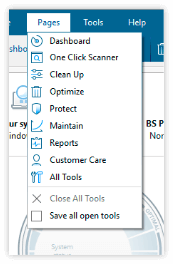 The File menu contains the main options that let you quickly run any program or open a website by simply typing its name or address in a popup window; open the Control Panel, run a scan, schedule maintenance, open the Rescue Center, settings or check for updates.
The Pages menu lets you quickly switch between BoostSpeed tabs, as well as close all open tools or save them to be open the next time you launch BoostSpeed. The latter works as a checkbox that you check to keep all open tools open after restart, or uncheck to disable this feature.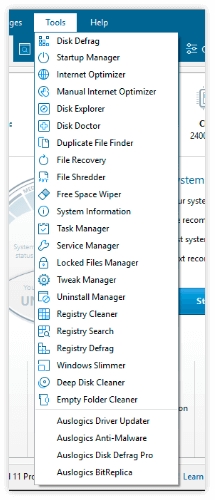 The Tools menu gives you quick access to all tools included in BoostSpeed, as well as some additional Auslogics software that you may install.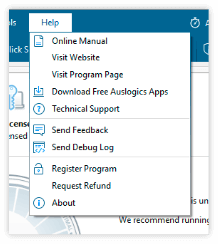 The Help menu lists the options you have for getting information about the program or assistance with it.