As the sizes of your files change and they can no longer be stored as single units on your hard drive, they become fragmented. When this happens, you may experience slow computer startup, system lags or crashes. To prevent this problem, you need to clean your PC, defragment and maintain your disk drives regularly. Of course, you would want to consolidate the scattered file pieces in the most efficient way possible. A feature of Auslogics BoostSpeed, Disk Defrag has proven to be safe and effective for this job. It is a tried and tested tool recommended by industry experts as one of the fastest defragmenters in the world.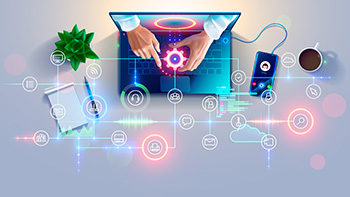 What Is Defragging, and Why Do I Need to Do It?
'Defrag' is a shortened form of the word 'defragment'. Defragmentation, or defragging, is a maintenance procedure your hard drives can benefit from. When you defrag your hard drive, you organize the files in your system—from text documents to software programs. You essentially remove the free space between file pieces to consolidate the scattered files. This way, Windows will be able to access the necessary files faster when executing tasks or performing operations.
Imagine a physical filing system in your office. What if someone placed sheets belonging to a multi-page document into different folders? Of course, you will have to go through all those folders when you need to pull out this document, and that obviously will take a lot longer.
As we've mentioned, files on your hard drive become fragmented as their sizes change and their parts cannot be kept together anymore due to other files being written nearby. For instance, when you're playing a game on your computer and you save it, the file becomes larger. Your system relocates some of the data to another slot that can accommodate it. The same thing happens when you are modifying a text document and saving the new version in one of your folders. The best way to consolidate those fragmented files is through defragmenting.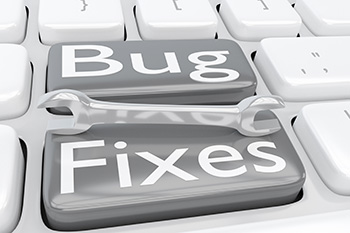 How Often Should You Defrag?
Also commonly referred to as 'defragging', defragmentation is the process of consolidating scattered file segments on a hard drive. It is something you should do on your PC from time to time. However, you may ask, "How often should I defrag to avoid disk space issues and other essential problems?"
Regular users who use their device for sending emails, creating documents, or occasionally browsing the web should defrag at least once a month. On the other hand, people who use their computer for at least eight hours a day for their work should defrag once every two weeks. That said, if you notice your computer running slowly, then you should defrag your drive immediately. One of the possible reasons why your device is operating slowly is because of fragmentation.
It is worth noting that Windows 7, Windows 8, and Windows 10 allow users to schedule defragmentation to happen as frequently as needed. Of course, this option offers the benefit of running basic maintenance on your PC automatically. Keep in mind that defragmentation involves forcing the hard drive to consolidate files by relocating them, which means writing to other parts of the disk. That said, when there is not too much fragmentation on a disk, defragging too often is not recommended, as it may lead to excessive wear.
Is SSD Disk Defragmentation Necessary?
You can keep your hard drive in good condition by defragmenting it. However, conventional defragmentation does not benefit solid-state drives (SSDs). Thankfully, Auslogics Disk Defrag can detect if you have an SSD and will not perform regular defragmentation on it. What the tool does is use a special SSD optimization algorithm to enhance the drive's operation.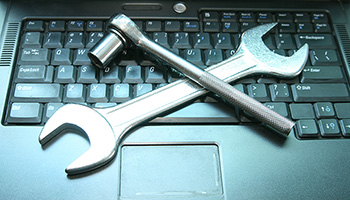 BoostSpeed's Disk Defrag – A Safe and Efficient Way of Defragging Your Drive
Defragmenting your hard drive is a good way to give your PC an extra performance boost. It is natural for you to think of ways to make your computer perform faster. And when it comes to optimal hard drive defragmentation, the Disk Defrag feature inAuslogics BoostSpeedcomes in really handy.
You can expect it to work more effectively and faster that the built-in Windows defragmenter, speeding up data access and ensuring that your hard drive will perform at maximum capacity. Here's how you can use the tool:
Launch Auslogics BoostSpeed, then go to the All Tools tab.
Under Disk Tools, select Disk Defrag. You will be taken to a new tab where you will see the list of all your drives, including their status, type, capacity, and other details.
Check the boxes beside the drives that you want to defrag.
To begin the defragmentation process, click the Defrag button under the drive list.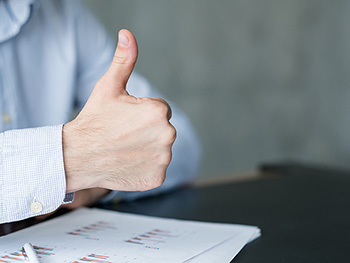 The drives you've selected will be analyzed, and once the disk check is done, they will be defragmented if necessary. If you simply want to know if a hard drive needs to be defragged, then you can click the arrow on the Defrag button, then choose Analyze from the drop-down list.
In this menu, you will also find the following options:
Quick Defrag – This option starts the defragmentation process without prior analysis.
Defrag & Optimize – Aside from defragging, this option can also optimize file placement on your drives. The boot-time defragmentation process may take several minutes. It is ideal to use it no more than once a week.
If you run the tool at the end of your day, we recommend that you set Disk Defrag to shut down your computer or send it to sleep after defragmentation completes. You can do this by checking the box and selecting the option you want right on the main Disk Defrag screen.
The cluster map lets you see the location of the files and their fragments on the drive. Clicking a block will show you what files it contains. You can also go to the bottom area of the window and click the Files tab to see a list of files. Click a file from this list to see where its fragments are located on the cluster map. If you want to check the S.M.A.R.T. status of your drive or get other information about it, you can go through the other tabs here.
Follow the defragmentation progress on the cluster map. There are actually quite a few users who enjoy watching the colorful blocks getting rearranged and changing colors.