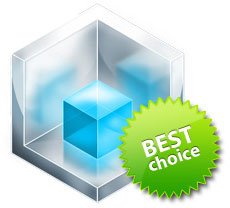 When your computer becomes slow and cleanup and defrag doesn't solve all your problems, a good thing to try is registry cleanup. Deleting obsolete entries from your PC's registry will make your software and operating system respond better and your computer run faster. But what is the best registry cleaner to choose? Let's find out.
First you should understand what the Windows registry is and how it works. The Windows registry is a massive database that stores every single setting for your computer – it's responsible for your hardware, your operating system, your software, and all your user settings. Because of this the registry is accessed virtually all the time. The registry is also constantly updated with new data. For example, the registry is updated when you change your wallpaper, install a new program, save a document, or get rid of unwanted software. Because of the registry's nature, it's very important to keep it free of clutter. Obsolete entries and invalid references make the registry bloated, can make your computer really slow and result in various Windows errors. That's why you need to find the right software and decide what is the best registry cleaner for you.
There are plenty of registry cleaners to choose from – just go to Download.com and choose from hundreds of registry cleanup programs.
But how to choose the best PC registry cleaner?
Well, that's for you to decide. But a good registry cleaner has to meet certain requirements. In fact, some features and functions are an absolute must – otherwise the registry cleaner can do more harm than good. It can even kill your PC. So, here is what you need to look for when choosing a registry cleaner.
If you cannot resolve the
problem yourself, you can
ask our certified PC technicians for immediate assistance in the
chat
right on this page.
The first thing you should check is that the registry cleaner has positive user reviews. A good registry cleaner should have plenty of genuine positive reviews on various download websites. There are way too many bogus registry cleaners out there that can seriously damage your PC and even infect it with malware. That's why you should be really careful.
Another thing you should consider is backup options. A good registry cleaner should offer to back up your registry before performing any sort of cleanup or fixing. Ideally, you should get an option to create a system restore point and create an individual backup of the registry. You should back up the registry because registry tuneup is a tricky business and sometimes things go wrong. That's when you will need to apply a backup and revert the changes. Backup options are often an indicator of what is the best registry cleaner.
And last but not least, a good registry cleaner will never try to find too many errors. That's because reliable registry cleaners only cleanup entries in safe categories and leave advanced PC settings alone. This makes the cleanup results predictable and improves PC performance. The answer to our question is the registry cleaner that finds hundreds rather than thousands errors.
Now you know what you should look for when deciding what is the best computer registry cleaner. Remember to maintain your PC registry on a regular basis and enjoy a faster computer. To get the better result, also use a tool for speeding up your PC.