'An old friend never can be found,
and nature has provided that
he cannot easily be lost'
Samuel Johnson
There is nothing to touch a good old printer that never fails to deliver a paper copy you need here and now.
And your venerable hardware fellow being ready to work at any time has been such a comfort to you for so long…
And now, after you have embraced the new exciting 2017 Fall Creators Update, which has lots of new exciting features… your beloved printer is not working or even gone, which means your printer is not detected anymore!
So, updating Windows 10 removed or disabled your printer, and nothing seems to be able to revive it or bring it back.  Hey, it's no use mourning: if your old printer stopped working properly or even disappeared after Windows 10 Fall Creators Update, you can easily solve your printer problem!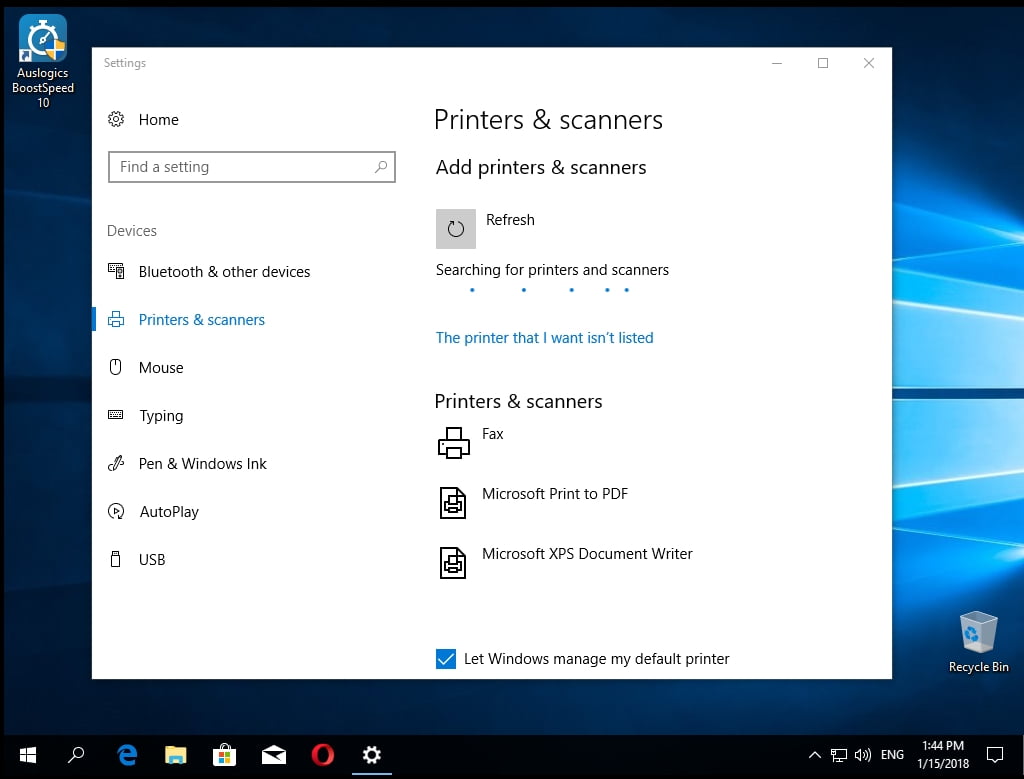 Here are our top ideas how to fix printer issues after Windows 10 Fall Creators Update:
…but first let's make sure that it is really the thing to blame.
No panic! Your updated OS might not be the case:
You might have accidentally unplugged your printer or turned it off – check these things now.
Make sure your device is connected to Wi-Fi or the USB connection is OK.
Does your USB port work properly? Try plugging some other devices into it.
Restart your PC – it actually can help.
A hardware issue can be in charge. Try plugging your printer into another PC or laptop.
But if you have tested the above-mentioned ideas and your printer is still conspicuously absent from the Devices and Drivers section on your computer, you might feel you are entering dangerous waters…Actually, you are not. As a matter of fact, it is too early to start thinking about spending a fortune on a brand-new printer. Just proceed to the following tips:
Troubleshooting
Good old Microsoft can give you a helping hand!
You can
Either download the user-friendly Windows printing troubleshooter and follow some easy steps to find out what is wrong with your problematic printer.
Or go to Devices and Printers section on your Control Panel, find your printer listed under either Printers or Unspecified and right-click it to run troubleshooting.
Note: If Windows 10 cannot detect your printer, feel free to add it by clicking on 'Add a printer/scanner'. And don't be shy if your printer is a real old-timer – just click 'My printer is a little older, help me find it' and select the 'Replace the current driver' option. Reboot your computer afterwards.
Driver Issue
There is a good chance that updating your driver software will fix the printer issue. The truth is, your drivers may not be a good match for the new Windows 10. So why not grant your precious printer with the latest drivers so that it can work smoothly?
Here are 3 updating options:
Windows Update
Ready, steady, go:
Start -> Settings -> Update&Security-> Check for updates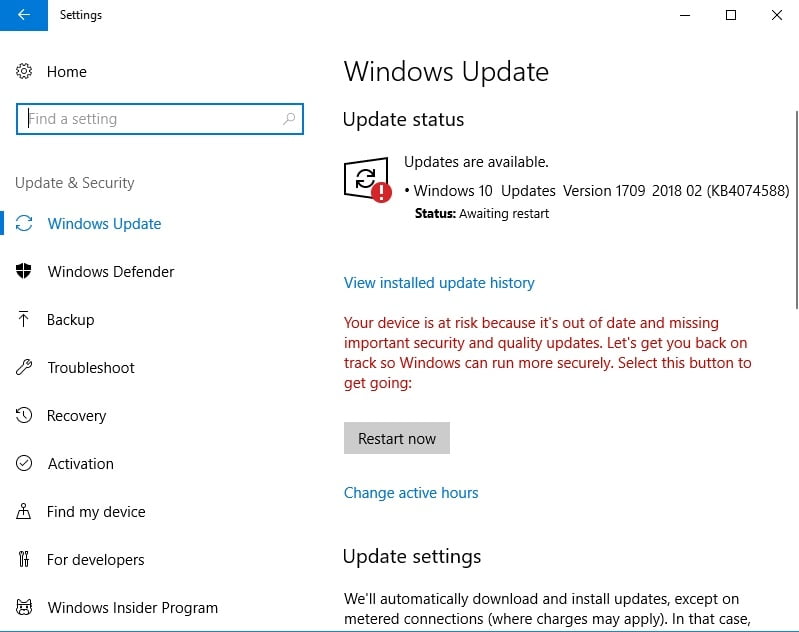 Windows 10 will search automatically for updated driver software. Choose the driver you need from the list and click Install.
Install your driver manually
If Windows Update has failed to help you solve your printing issue, it is time for you to take matters into your hands. Literally.
Rush to your printer manufacturer's website and search for the appropriate driver for your model. Download an exe.file and follow the installation instructions.
It's a good idea to remove your old driver beforehand. Go to Printers & Scanners and remove your device from the list. Your next steps are: Search box on the taskbar -> type Print Management there -> All printers. Then delete your printer.
By the way, your printer might not have been provided with the specific Windows 10 driver. You can try the Windows 8 one. Search your manufacturer's site for this kind of solution.
If you opt for an earlier driver version, you may come across a compatibility problem. In this case, right-click on the downloaded driver file and select 'Properties'. There you will find an opportunity to set its compatibility by checking 'Run this program in compatibility mode for' and selecting 'Windows 10'. Make sure you run this program as an administrator. Then save the settings in question and run the program.
Too long a way to go?
Auslogics Driver Updater can make things much easier.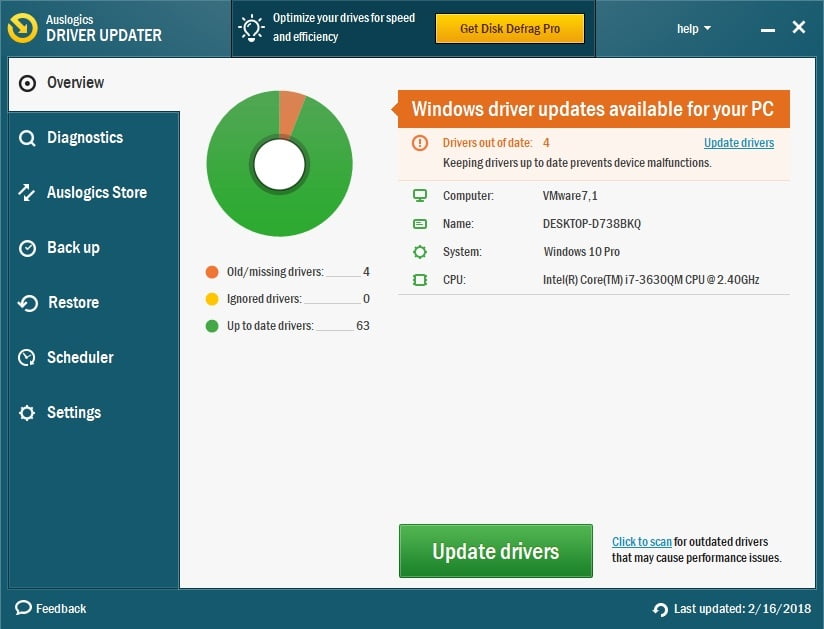 We hope we helped you resolve your printer drama!
Do you have any ideas or experiences regarding printing problems after Windows 10 Update?
Looking forward to your comments below.