Business Contact Manager (BCM) is an add-on program for the newer versions of Microsoft Outlook that serves as a handy customer relationship management (CRM) tool. Small and startup businesses that would like to improve the efficiency of their sales, marketing, and customer service efforts, but cannot afford more intricate and costly CRM programs yet, have been benefiting from BCM's effective features over the last several years.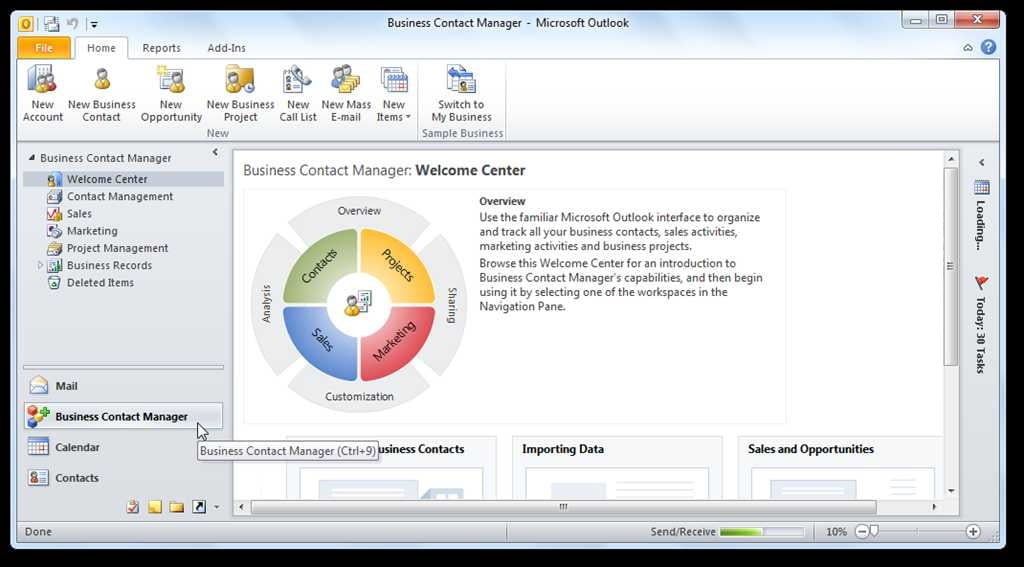 However, many Windows users are recently complaining about issues related to Microsoft Outlook and BCM, along with other programs and apps, after upgrading their operating systems from Windows 7 or 8.1 to Windows 10. Some report that Microsoft Outlook crashes when attempting to use BCM. In general, issues in Microsoft Outlook alone can be easily resolved, but the case is not the same with BCM specifically.
At times, simply uninstalling a faulty program and reinstalling it would fix the problems. Unfortunately, this old trick proves ineffective for BCM. But don't lose hope — you can still get BCM to work smoothly again. Check out these tips for fixing BCM errors in 2018.
Reinstall Microsoft Chart Controls
Some features of BCM are dependent on the .Net framework, which may be compromised after upgrading to Windows 10 or installing updates. The best way to fix this problem is by uninstalling and re-installing the chart controls. Here are the steps:
Go to the Control Panel. (To do this more quickly, press Windows key + S, type Control Panel, then press Enter.)
Click on Programs.
Select Microsoft Chart Controls for Microsoft .Net Framework 3.5, then click Uninstall.
Next, go to your browser and search for a Microsoft Chart Controls for Microsoft .Net Framework 3.5 downloadable.
Install the new chart controls pack.
Important: Make sure you do not accidentally uninstall the Microsoft SQL Server.
Check BCM Add-in Settings
If you are lucky enough to open BCM in Outlook and get it to work briefly before crashing, grab the opportunity to check add-in settings. Here's how:
Go to File -> Options -> Add-ins
Make sure that 'Business Contact Manager for Outlook' is enabled. Meanwhile, the 'Business Contact Manager Loader for Outlook' add-in must be disabled.
Verify Registry Key and Value
You also need to verify the registry key and value to see if they are updated. To do this, you need to open the Registry Editor by following these steps:
Open the Run box by pressing the Windows key + R.
In the Run line or bar, type in "regedit" (without the quotation marks).
Press Enter or click OK.
Click Yes on the User Account Control window.
On the Registry Editor window, click on the HKEY_CURRENT_USER dropdown.
Click on the Software dropdown and look for Microsoft.
Click on the Microsoft dropdown and look for Outlook.
Click on the Outlook dropdown and look for Addins.
Click on the Addins dropdown and look for Microsoft.BusinessSolutions.eCRM.OutlookAddin
You need to verify if the key, which is shown at the top bar, is like this:
HKEY_CURRENT_USER\Software\Microsoft\Office\Outlook\Addins\Microsoft.BusinessSolutions.eCRM.OutlookAddIn.Connect.5
Otherwise, you need to create a new key. To do this, follow these steps:
Right click on the Microsoft.BusinessSolutions.eCRM.OutlookAddin folder.
Select New, then click Key.
Paste the newest BCM key provided above.
Additionally, you need to make sure that the LoadBehavior data or value is set to 3.
Use a Driver Updater
A BCM error is typically caused by compatibility problems or outdated functionality. If you want to prevent it from happening again, as well as other similar errors with other programs and apps on your device, it's high time you considered using a driver updater. Tools such as the Auslogics Driver Updater are designed to check your PC for potential driver problems and provide a report on missing or outdated drivers.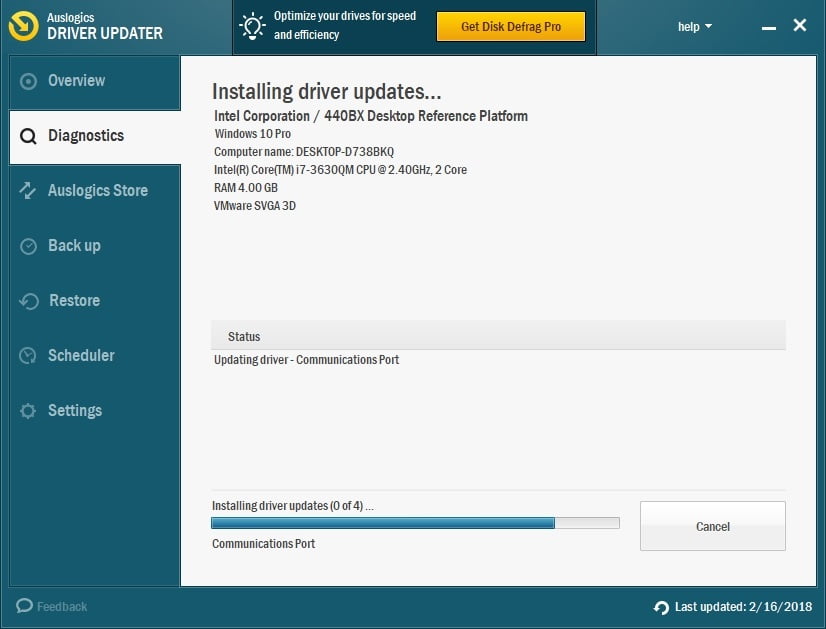 If the manual fixes shared above seem too complicated for you, then an automated driver updater could prove to be a great solution. With tools such as this, you can update all drivers in just one click and ensure compatibility by utilizing only official driver versions built specifically for your device type.
Do you have any ideas or questions regarding this issue?
We are looking forward to your comments!