To have an efficient website campaign strategy, you must understand how to gain a competitive advantage by appealing more to your intended audience. Gamification is a great way to achieve that, and it can undoubtedly supercharge your marketing efforts.
If projections are to be trusted, the gamification industry will continue to grow and reel more people in. If there were ever a time to capitalize on a growing trend as a part of your business strategy, this is it.
Here's a quick look at all the benefits you can get from gamification.
Benefits of Gamification
Greater Conversion
No one needs to tell you that conversion is one of the most significant intentions of any traditional or digital marketing strategy. One of the critical problems with converting leads into customers is how your efforts feel to those on the receiving end.
Even those with a great need for a product or service may turn it down if the marketer creates a situation where the customer feels like someone is just trying to sell them something again.
Therefore, the ability to have your efforts not feel like a marketing campaign at all is almost an automatic win. This is one of the advantages that gamification presents.
If you're playing spin the wheel on a website, you're potentially feeling joy as you're having fun.
As a marketer, the only thing you need to do at that point is strategically place your call of action so it has the intended effect. This approach is efficient when there are rewards attached.
For example, think about a wheel of fortune game with potential discounts for landing on certain wheel segments.
Who will turn down a discount for something that's wanted or needed?
Platform Independence
Internet accessibility on computer systems was leaps and bounds ahead of accessibility on mobile devices in the past. This created a situation where marketing efforts were limited based on location.
Now, mobile devices can load optimized versions of pages, providing similar functionality to people who may be loading the same websites on laptops or PCs.
Adaptability means you never need to worry about losing out on an important market segment. You could make minor adjustments to your gamification strategy to target specific users.
For example, mobile users may get specific bonuses and games more suited to a mobile screen.
On the other hand, desktop users could get a different bonus set and access to games more optimized for the big screen.
After all, device detection is built into website optimization systems.
Better Engagement
This is essentially the starting point of the boost mentioned above in conversions. Here's a quick question for you. Why do people even like to play games?
The answer is simple. They're interactive, and they're also engaging. If you combine the two, you will have a fun experience.
So, your gamification elements, such as a wheel of fortune implementation, appeal to that sense of engagement and interaction.
Many people find gamified pop ups campaigns very interactive.
Imagine creating that engaging experience for a potential or returning customer and finding a way to integrate your call to action into the mix. A user-friendly popup builder Poptin offers free spin the wheel, scratch cards, and pick a gift popup templates.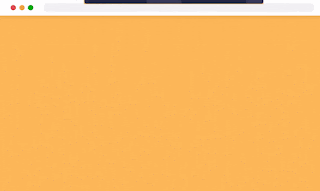 Source
Affordability
Marketing is not a free process, and it's often not a cheap one either. Getting the buy-in you want for your business is incredibly important, but affordability is often a concern.
Businesses typically carve out entire budgets for their marketing campaigns, which can span many layers.
It stands to reason that saving as much money as possible with your efforts is always a priority.
Gamification is a very budget-friendly way of expanding your business' horizons.
Maybe you're on a tight budget because you just started your business. In that case, you don't have the deep pockets for extensive campaigns.
Even if you can afford to splurge, it will always make business sense to go the most cost-effective route possible. So, why not take advantage of this one?
People tend to assume the worst because gamification elements can look as flashy as they do. No one would blame you for thinking that a ton of expense goes into it.
However, most of the time, these virtual implementations use elements already created and put together elsewhere.
With so many free or low-cost drag-and-drop website element editors, even coding knowledge is no longer a prerequisite.
Technically speaking, gamification saves money directly, and it also does so indirectly through the time savings that the easy implementation process grants you.
Data Collection Capacity
Consumer data is invaluable in today's business space. While blind marketing campaigns are not necessarily doomed to fail, they're less likely to succeed than their data-based counterparts.
Marketers know that data analytics is a big part of what they do and that information is even more valuable if collected in real-time.
The big challenge is how the data-gathering process works. Accurate data is non-negotiable.
However, achieving that accuracy is often impossible unless you're keen on breaking several privacy laws. Of course, that's not an option if you want your doors to stay open.
So, you're presented with an interesting question. How do you convince people to give you accurate personal information?
Again, you lean on engagement and interaction synonymous with gamification.
Try to make it fun! Perhaps putting in a name allows for potential positioning on a leaderboard. Who knows? People can get quite competitive, after all.
The point is that you want to associate the provision of data with some kind of game-based incentive. You no longer need to feel like you're violating anyone to get their information, as it's coming in freely.
Ad Blocker Bypass
Here's a piece of information you most certainly already knew. People are not fans of ads, especially pop-up ones.
Therefore, you find that internet users often go the extra mile to ensure that they have ad blockers to "protect" themselves.
In 2014, about 15% of internet users were using ad blockers. Every year since then, that number has increased by a small margin. The expectation is for that trend to continue.
So, why is there all this talk about ads? Since gamification elements are native parts of the web page, they technically don't fall in the ad category.
Yes, you're using them as a marketing technique to get customer buy-in. However, since ad blockers don't see them that way, you don't have to worry about your efforts never even making it to customers.
Many businesses waste more money than you can imagine on ad campaigns that never reach their targets. Perhaps throwing in a little wheel of fortune is all you need.
Brand Awareness
Brand awareness is one of the main objectives of any marketing strategy. Why are you even putting your business out there? Of course, it's because you want people to see it!
You want potential customers to know you exist and what you're about. Marketing efforts are meant to spread the word to achieve this objective.
Thankfully, you can implement gamification as an educational tool in this regard. You can get more creative with it than you probably imagined, making things even more beneficial.
Let's say you decide to use gamification to educate your customers, and you start things off with a little personality quiz.
Doing so means collecting information that will allow you to create a customer profile successfully. So, while you're teaching your customer about your business, you're also learning about your customer.
This means you don't have to take a static approach to the brand awareness equation. What if you use the newly acquired information to personalize what each personality type sees?
Doing so creates the perfect storm of relevant brand awareness, which is honestly not emphasized enough.
Using Gamified Popups to Boost Conversion Rates
Gamified popups easily create appealing elements and that "pop up" within your web page can be based on a specific trigger.
Take the wheel of fortune reference, for example. Visitors to your page may see the wheel pop up with exciting elements they can spin to collect. You can also use an informational or data collection pop-up.
Perhaps when the wheel lands on a prize, you can have a pop-up instructing the player to enter an e-mail address for prize collection.
Why are gamified popups so good at boosting conversion rates?
First, they give site visitors incentives. Next, they appeal to just about any age group. On top of all that, it brings an element of excitement to your call to action, which sort of induces potential customers to do whatever it is you intend.
Conclusion
Gamification puts an interestingly interactive and engaging spin on your marketing efforts. There are many benefits such as better engagement, cost savings, ad blocker bypassing, data collection potential, and more.
You can also take things to the next level with gamified popups that are attention-grabbing and are way more likely to see your call to action realized.