'Progress is a nice word. But change is its motivator.
And change has its enemies'
Robert Kennedy
'The current active partition is compressed' is by all accounts quite an unwelcome sight. Unfortunately, you can run into this unnerving message when trying to upgrade your current version of Windows (7,8, or 8.1) to Windows 10.
This issue is in fact most pressing, since Windows 10 is actually the best Microsoft OS so far – that all-singing, all-dancing software offers up an array of cutting-edge features and takes computer security to a whole new level. So, why should you deny yourself the pleasure of using it?
And your spirits are sure to rise at the following news: we do know how to fix the problem in question and are going to help you through this rough spot.
First and foremost, you should back up your important data in case something goes astray. For this purpose, you are free to use any of the following solutions:
make use of a cloud solution (you can even get a certain amount of free storage space);
utilize an external hard drive;
save your files to a USB drive.
The problem is, all the methods above are actually quite time-consuming – you are supposed to carry out plenty of manual work to use any of them to your advantage. That is why we advise you to opt for backup software in order to save yourself both time and effort. For instance, Auslogics BitReplica allows you to schedule automatic backups and customize them to your specific needs.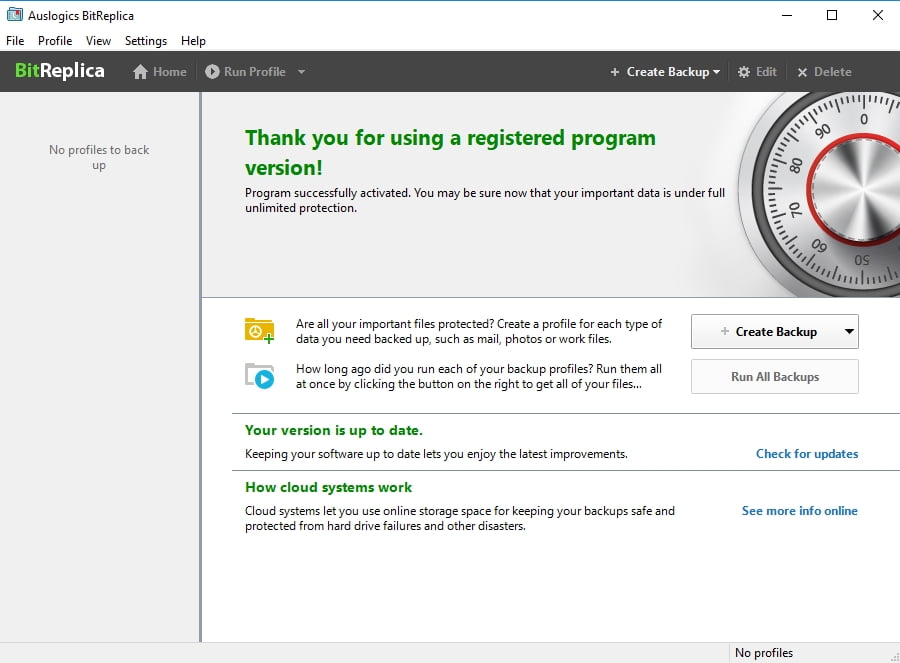 So, now is the time to oil the wheels of your upgrade. Thus, here is an exhaustive list of what you can do to get rid of the annoying 'the current active partition is compressed' message:
1. Scan your HDD for errors
First and foremost, you should check the overall health of your hard disk. Regrettably, hard drives are rather vulnerable and prone to error and malfunction, and yours is not an exception. To check it for issues and fix them if any, use the built-in troubleshooter:
Open your Start menu and navigate to the Windows Search bar.
Type 'cmd' (without quotes).
Select Command Prompt from the list of results and right-click on it.
Choose to run Command Prompt as an administrator.
Type chkdsk c: /r (if c is the partition you need to check) in the command line and press the Enter key.
Wait for the scan to finish and exit Command Prompt.
Restart your PC and try to upgrade your Windows.
No luck? Then give the following fix a try – reportedly, it helped many users experiencing the same issue.
2. Deactivate drive compression
If you have the drive compression feature enabled on your PC, this might cause your upgrade to fail. Let's disable this option to see if that is your case:
Open your File Explorer -> Click on This PC.
Right-click on the drive where your OS is currently installed.
Select Properties and navigate to the General tab.
Uncheck the Compress this drive to save disk space option -> Apply -> OK.
Reboot your computer and retry upgrading.
If your partition issue persists, proceed to the following fix.
3. Free up some disk space
The thing is, there might not be enough free disk space on your PC to upgrade to Windows 10. Therefore, you should make sure that you have at least 16 GB available. In this regard, remove all the unneeded or duplicate files and programs and sweep out all the PC junk. Unfortunately, this kind of cleanup is exceptionally tedious. For this reason, we recommend you to employ a special tool to get the job done. For example, Auslogics BoostSpeed will declutter your drive and reclaim a large amount of its space.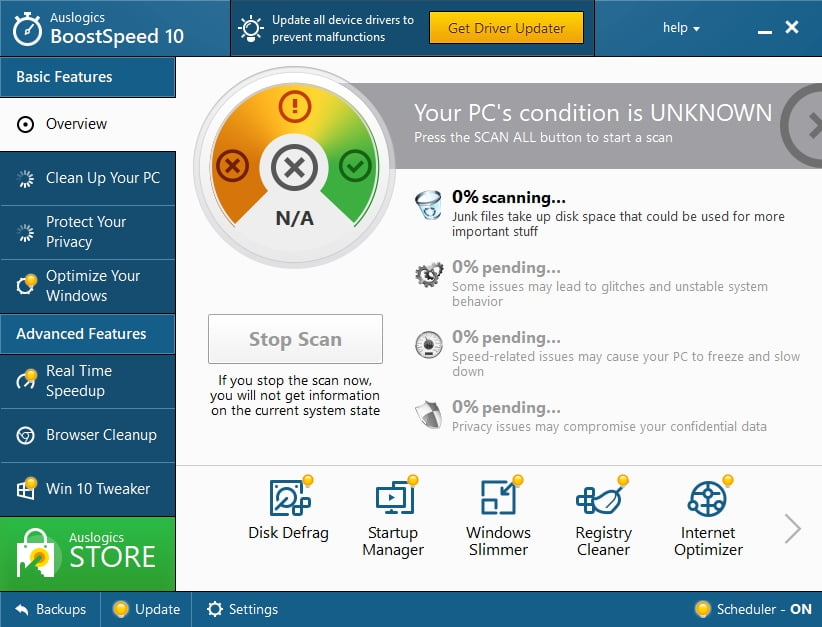 If you cannot resolve the
problem yourself, you can
ask our certified PC technicians for immediate assistance in the
chat
right on this page.
4. Upgrade your OS with Media Creation Tool
If all the methods above have been to no avail, it is time to upgrade your operating system this way:
Download Microsoft Media Creation Tool.
Plug in a blank flash drive (you will need at least 8 GB of space).
Start the tool and agree to the terms of the license.
Select the 'Create installation media (USB flash drive, DVD, or ISO file) for another PC' option and click Next.
Choose your language, architecture, and edition settings and press on Next to proceed.
Set 'USB flash drive' as your installation media and click Next.
You will be prompted to restart your PC.
On startup, press F10, F11, or F12 to access the boot menu.
Select the Upgrade option and work your way through the installation process.
5. Clean install Windows 10
If none of the previous manipulations has helped you to upgrade your OS, then performing a clean installation of Windows 10 seems to be your only option.
Here is a complete rundown of how to do that:
Make sure your Internet connection is stable and you have a USB drive with 8 GB of storage space.
Visit the Microsoft support site and buy a licensed copy of Windows 10.
To create installation media, download the media creation tool and run it.
Accept the license terms.
You will be prompted to the What do you want to do? page. Select the 'Create installation media for another PC' option and click on the Next button.
Select your language. Confirm your choice by clicking on Next.
Choose Windows 10 when prompted to choose the edition.
Now choose between the 64-bit and the 32-bit versions. It is a good idea to check your system information to figure out which version you need: press the Windows key + R shortcut on your keyboard, type 'msinfo32' (without quotes) into the Run bar and hit Enter.
Select 'USB flash drive' and plug it in.
Reboot your PC.
Press any key to boot from your installation USB drive. You might need to enter your BIOS or UEFI settings, so make sure you know the exact combination of the necessary keys for your model. Go to the boot order menu and set your machine to boot from the media.
The Install Windows screen will show up. It is time to choose your language, time and keyboard settings. Then click Next.
Click on the Install Windows option. The installation process will start (Windows will walk you through it).
What to do after upgrading to Windows 10?
After switching to the newest operating system, make sure your drivers are up to date as well. If they are not, you are running the risk of facing multiple issues.
To assure an error-free computer, you can update your drivers manually by exploring your vendors' websites for the necessary versions or use Device Manager:
Win + X -> Device Manager
Locate a device -> Right-click on it and choose to update its driver software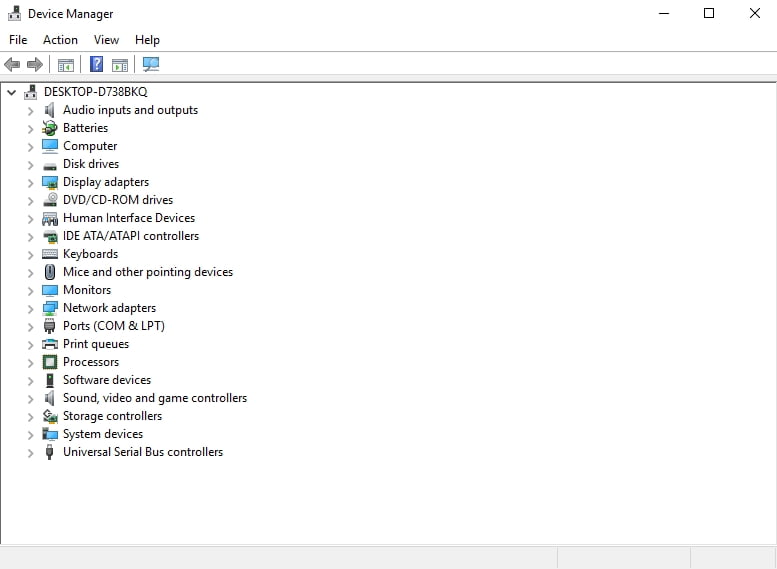 However, in our opinion, the easiest and the safest method is to download Auslogics Driver Updater and click just one button to have all your driver issues fixed in literally no time.
We hope you can make the most of Windows 10 now. By the way, if you find some of its features annoying or redundant (well, you might), do not rush to downgrade to your previous OS – you can effortlessly disable Win 10 nuisances so that nothing can spoil your user experience.
Do you have any questions or ideas regarding the topic?
We are looking forward to your comments!