The general public can finally download the Windows 10 October 2018 Update. Of course, many are looking forward to what major features Microsoft has added to the operating system. If you cannot wait for Update Assistant to automatically take care of everything, you can download the new Windows 10 version yourself.
However, you should not forget that in the past, Windows 10 updates were known to cause various system issues. Often, these problems occur because users have not been able to prepare their computers thoroughly for a major update. Those Windows 10 upgrade bugs can be a pain to remove once they've infected your PC. So, we are going to teach you how to resolve these issues even before they happen. In this article, we will teach you how to avoid Windows 10 October 2018 update install problems.
How to Install Windows 10 October Update Without Any Problems
Review the System Requirements for the Windows 10 October 2018 Update
Perform a Full-System Antivirus Scan
Ensure that you Have Ample Space
Perform a Clean Boot
Temporarily Disable your VPN
Remove Unnecessary Peripherals
First Step: Review the System Requirements for the Windows 10 October 2018 Update
You will experience bouts of technical issues if your PC does not meet all of the system requirements for running the latest Windows system version. So, before you learn how to avoid Windows 10 October 2018 update install problems, you must ensure that your computer can run the OS version you plan to use. The system requirements for Windows 10 v1809 are as follows:
Processor: 1 gigahertz (GHz) or faster processor or SoC
RAM: 1 gigabyte (GB) for 32-bit or 2 GB for 64-bit OS
Hard disk space: 16 GB for 32-bit OS or 20 GB for 64-bit OS
Graphics card: DirectX9 or later with WDDM 1.0 driver
Display: At least 800×600
Second Step: Perform a Full-System Antivirus Scan
It is possible for malware and virus infections to prevent the update process from completing successfully. So, it is best for you to run a full system scan before deciding to install the updates. Of course, you can do this by using Windows' very own security tool, Windows Defender. However, if you want a more comprehensive scan, we recommend using Auslogics Anti-Malware.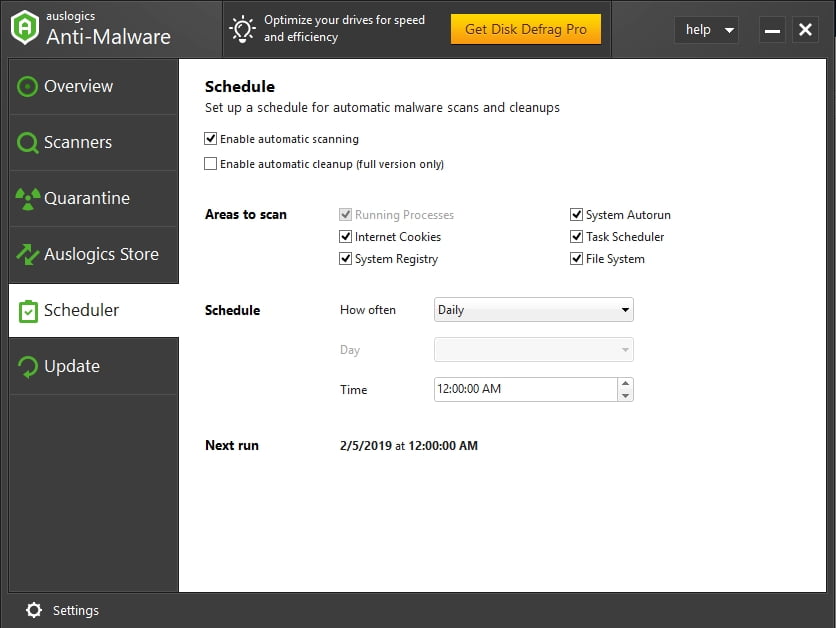 This tool can detect threats and viruses that your main security app may miss. What's more, it is designed to be compatible with the Windows system. So, you can leave it running on your computer while installing the updates and it won't cause any problem.
Third Step: Ensure that you Have Enough Space
Of course, you must have enough storage space to download and install Windows 10 version 1809. So, you need to remove temporary files, junk files, and unnecessary folders. This task can be tedious, but you can make the process easier by using 

RECOMMENDED
Protect PC from Threats with Anti-Malware
Check your PC for malware your antivirus may miss and get threats safely removed with Auslogics Anti-Malware
DOWNLOAD NOW

If you cannot resolve the

problem yourself, you can

ask our certified PC technicians for immediate assistance in the

chat

right on this page.

Auslogics BoostSpeed.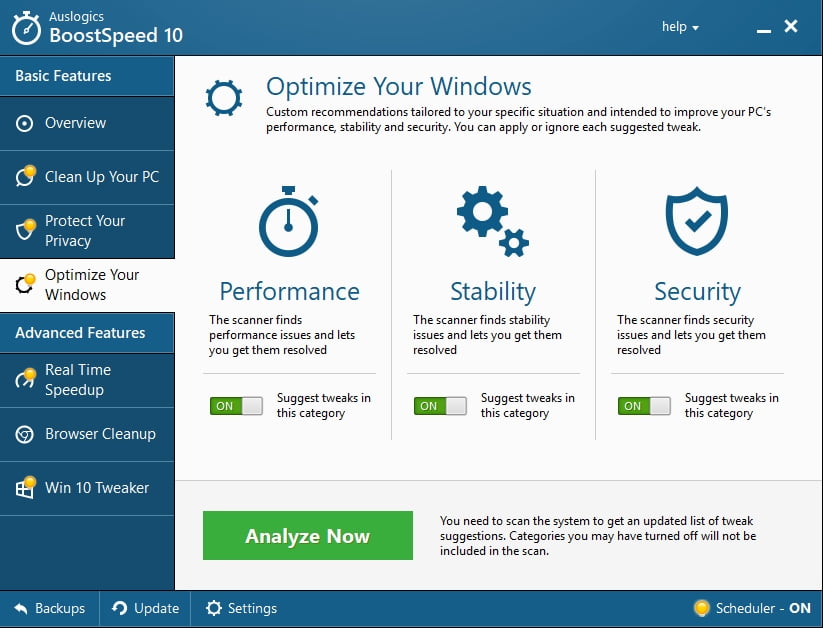 The cleaning module in this tool will sweep out all types of PC junk, including leftover Windows Update files, web browser cache, temporary Sun Java files, and useless Microsoft Office cache, allowing you to reclaim precious gigabytes of hard disk space.
Fourth Step: Perform a Clean Boot
You should prevent other programs and apps from interfering with the Windows 10 October 2018 process. As such, you should perform a clean boot on your computer. This allows you to start your system, using only the essential set of programs and drivers. To do that, you must follow these steps:
On your keyboard, press Windows Key+S.
Type "msconfig" (no quotes), then hit Enter.
Go to the Services tab, then select the 'Hide all Microsoft services' option.
Click Disable All.
Select the Startup tab, then click Open Task Manager.
Click a startup item, then press Disable. Perform this step on all the items on the list.
Once you're done disabling the startup items, exit Task Manager.
Restart your computer.
Fifth Step: Temporarily Disable your VPN
In the past, many users using VPN software experienced issues when they upgraded their system. So, before you install the updates, it is advisable to switch off your VPN tool. Doing so allows you to avoid potential problems. After all, your VPN may block your Windows programs and components without your consent. So, your best bet is to disable it while you are updating your system. Once you've successfully upgraded, then you can enable your VPN again.
Sixth Step: Remove Unnecessary Peripherals
One of the best ways to speed up the installation process is to disconnect all unnecessary peripherals. After upgrading your Windows OS, you can plug them back to your PC. In the past, users who performed this preventive measure were able to install new system updates without any problems. So, it will not hurt if you try doing the same.
The tips we shared in this article should help you avoid Windows 10 October Update issues. If you have suggestions on preparing a device for this major upgrade, feel free to share them in the comments section below.