When an application on your PC crashes, one of the possible codes you will see in the Event Viewer log is the Event ID 1000 application error. When this shows up, the program you're using will unexpectedly close. Moreover, you won't be able to launch it properly. If you start to notice that this error code has been occurring more frequently on your computer, then it is high time you addressed the problem.
In this article, we are going to teach you how to resolve the error code 1000 application crashes. Make sure you work your way down our list of solutions until you find the one that will get rid of the issue permanently.
How to Fix Event ID 1000 on Windows 10
Clean the Registry
Perform an SFC Scan
Keep your Drivers Updated
Reinstall NET Framework
Perform a Clean Boot
Reinstall the Software
Method 1: Scanning the Registry
The Event ID 1000 error shows up due to corrupted or damaged registry entries. So, we recommend using a reliable registry scanner. There are many programs out there that can perform this task. However, we suggest opting for a trusted tool like Auslogics Registry Cleaner. You do not have to worry about risking the stability of your operating system because this software creates a backup of your registry before cleaning it. The best part is, you can download, install, and use Auslogics Registry Cleaner for free.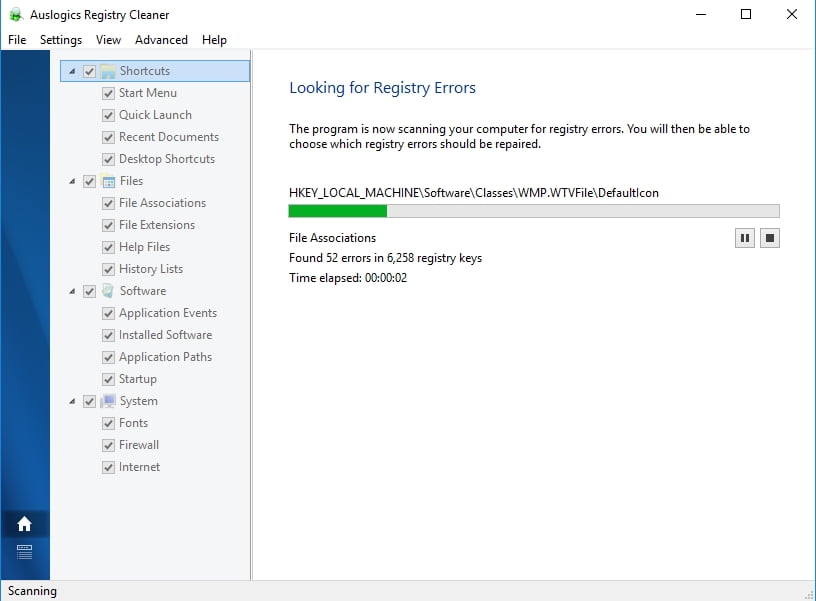 It is also worth noting that this tool addresses all issues in your registry. So, once the process is complete, you will notice a significant improvement in your computer's performance.
Method 2: Performing an SFC Scan
It is possible that you have corrupted system files, which is why you frequently encounter the Event ID 1000 application error. So, we suggest performing an SFC scan to resolve the problem. The System File Checker will scan your computer for damaged WRP files, then address them accordingly. To perform an SFC scan, you just need to follow these instructions:
On your keyboard, press Windows Key+X.
Select Command Prompt (Admin) or Windows PowerShell (Admin) from the list.
Run the following command:
DISM.exe /Online /Cleanup-image /Restorehealth
Once the process is complete, run the next command:
sfc /scannow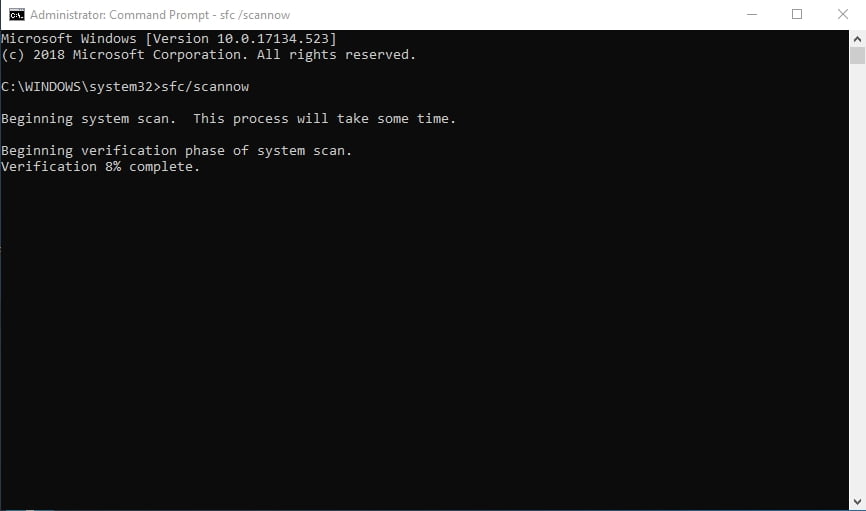 The scan may take a couple of minutes. So, it is important that you avoid interfering with it.
Method 3: Updating your Drivers
RECOMMENDED
Resolve PC Issues with Driver Updater
Unstable PC performance is often caused by outdated or corrupt drivers. Auslogics Driver Updater diagnoses driver issues and lets you update old drivers all at once or one at a time to get your PC running smoother
DOWNLOAD NOW
Some users reported that the Event ID 1000 error shows up because of outdated, corrupted, or damaged drivers. As such, we recommend updating your drivers. You can do this manually, but the process can be time-consuming, risky, and tedious. You should know that learning how to fix Event ID 1000 on Windows 10 is easy, especially when the solution can be automated. Use

If you cannot resolve the

problem yourself, you can

ask our certified PC technicians for immediate assistance in the

chat

right on this page.

Auslogics Driver Updater, and with one click of a button, you can repair all the driver-related issues on your PC.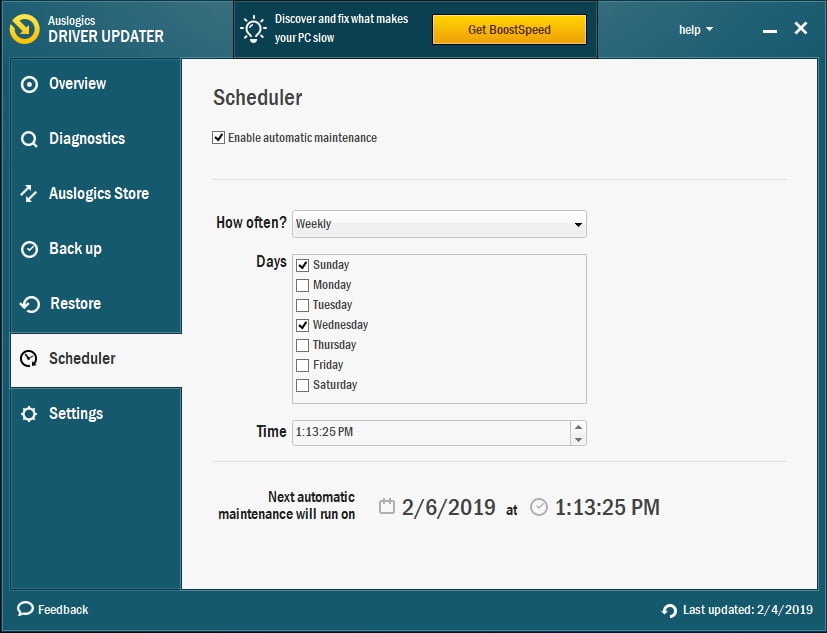 Method 4: Reinstalling NET Framework
Some programs need NET Framework for them to operate smoothly. In some cases, when a NET Framework needs repairs, the Event ID 1000 error can show up. So, we recommend reinstalling it by following the steps below:
Launch the Run dialog box by pressing Windows Key+R on your keyboard.
Type "appwiz.cpl" (no quotes), then hit Enter.
Go to the left-pane menu, then click 'Turn Windows features on or off'.
Expand the contents of the NET Framework options in the list.
Deselect all the NET Framework entries.
Use a NET Framework cleanup tool to remove this feature from your system.
Restart your computer.
Download the latest version of NET Framework, then install it to your PC.
Method 5: Performing a Clean Boot
Some programs or services tend to interfere with other applications or software, often leading to problems like the Event ID 1000 error. So, we recommend performing a clean boot to launch Windows with minimal startup drivers and software. To do that, follow the instructions below:
On your keyboard, press Windows Key+R to open the Run dialog box.
Type "msconfig" (no quotes), then hit Enter.
Go to the General tab, then click Selective Startup.
Select the boxes beside Load System Services and Use Original Boot Configuration.
Deselect the box beside Load Startup Items.
Go to the Services tab.
Click the 'Hide all Microsoft services' option at the bottom of the window.
Click Disable All.
Save the changes by pressing Apply and OK.
Click Restart to reboot your system.
Method 6: Reinstalling the Software
If the Event ID 1000 application error occurs, the problem probably lies in the affected software itself. So, reinstalling it might resolve the problem. Here are the steps:
Once again, you have to open the Run dialog box. You can do this by pressing Windows Key+R on your keyboard.
In the Run dialog box, type "appwiz.cpl" (no quotes), then hit Enter.
Look for the program that keeps on crashing.
Right-click it, then choose Uninstall from the options.
If prompted for confirmation, press Yes.
Before you reinstall the program, make sure you restart your system first.
Reinstall the latest version of the application.
Once you've reinstalled the software, try launching it to see if the error is gone.
Which of the solutions fixed the Event ID 1000 error for you?
Do not hesitate to share your answer in the comments section below!