If you're a member of the Windows Insider Program, you have the privilege of trying early preview builds of Windows 10. Joining this program allows you to test upcoming changes and features before they are released to the general public. However, since you're basically using unfinished software, it is possible for you to encounter several issues.
You may come across certain problems, including:
An unsuccessful upgrade that may ruin your current system setup
Bugs that may affect your programs and applications
Under-developed features that may not function properly
Of course, you can always opt to use a spare computer to test the preview builds of Windows 10. However, if you do not have one, you can upgrade Win 7 to dual boot Win 10. The primary advantage of the dual-boot setup is it enables you to run two different operating systems on a single PC. Moreover, the systems won't affect each other's installation configuration. This also means that even if a program is not compatible with one of the systems, it can still run on your computer. Since you would use a virtualization solution, you do not have hardware restrictions.
In this article, we will teach you how to dual boot Windows 7 and 10, carefully guiding you through the steps. By following our instructions, you will be able to run the test version of Windows 10 without messing up your Windows 7 system.
Before anything else…
As we've mentioned, you can only try the preview build of Windows 10 if you are a member of Microsoft's Insider Program. So, the first thing you have to do is join that program in order to download the ISO file of the preview build. Make sure you choose the version that is compatible with your processor (32-bit or 64-bit). You also have to create a bootable USB flash drive or DVD.
Before you proceed, do not forget to create a backup. This shouldn't be a complicated procedure and it ensures that you'd have a safety net in case anything goes wrong. You can also make the installation process smoother by updating your drivers. You can do this manually, but we suggest automating the process, using Auslogics Driver Updater. With one click of a button, you can update all your drivers to the latest manufacturer-recommended versions.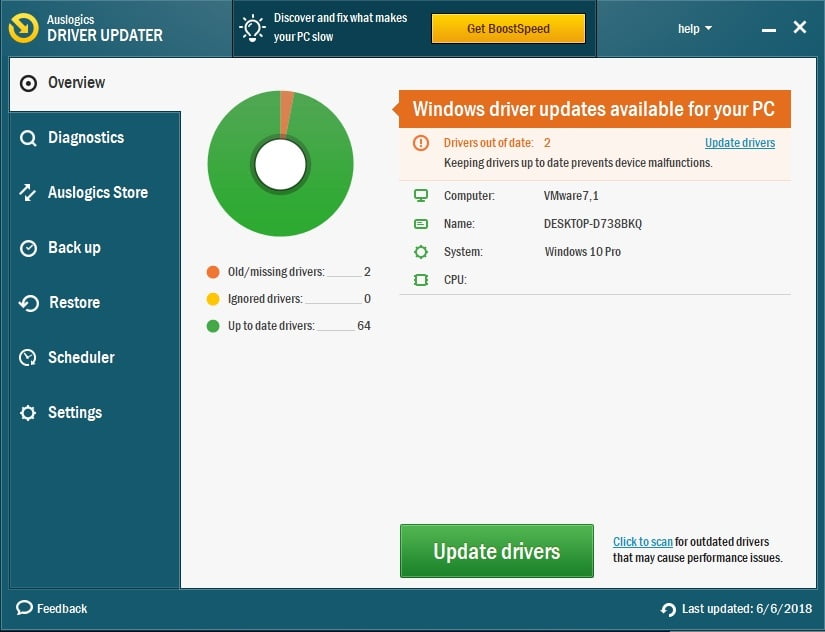 How to dual boot Windows 7 and 10?
When you want to upgrade Win 7 to dual boot Win 10, you have to go through three phases:
Creating a new partition
Changing the boot priority
Installing Windows 10 Preview build
Carefully follow our instructions below to start using Windows 7 and Windows 10 Preview on your computer. It is worth noting that some of the steps can be tricky. So, make sure you read and follow them with caution.
Phase 1: Creating a new partition
Before you can install Windows 10 Preview build, you have to create a new partition. After creating your bootable USB flash drive, you just have to follow the steps below:
On your keyboard, press Windows Key+R. This should open the run dialog box.
Type "diskmgmt.msc" (no quotes), then hit Enter.
Once Disk Management is up, shrink some hard drive partition. You have to look for the one that contains more free space. Right-click the partition, then select Shrink Volume from the menu.
Go to the 'Enter the amount of space to shrink in MB' section, then type your desired size for the new partition.
Make sure you write down the size of the new partition. You will need it down the process.
Press the Shrink button.
Right-click the 'Unallocated space' section, then select New Simple Volume.
Use an NTFS file system to create a new partition.
Once you've completed the process, exit Disk Management, then restart your computer.
Phase 2: Changing the boot priority
Restart your computer.
While your PC is booting, keep pressing the Delete, Esc, or one of the F keys to enter BIOS.
Note: If you can't determine the appropriate key, simply consult your motherboard manual.
Once you're inside BIOS, set your bootable USB drive or DVD as the first boot device. To do this, follow the instructions in your motherboard manual.
Make sure you save the changes you've just made.
Phase 3: Installing Windows 10 Preview build
Insert your Windows 10 DVD or bootable USB flash drive into your computer.
You will see a message saying, "Press any key to boot from a USB." Begin the startup process by pressing any key.
Click Next, then select Install Now.
Follow the on-screen instructions. You will see a window with the message, "Which type of installation do you want?" Select 'Custom: Install Windows only(advanced)'.
This step is a bit complicated. So, make sure you carefully follow the instructions. Use the Disk Management tool to select the drive you created. Note that drives are not marked by letters. So, you need to be very careful to avoid overwriting your Windows 7. You can determine which is the recently created partition by checking the size. Your newly created partition does not contain files. So, it would have the same amount of total space and free space.
Once you've selected the partition, click Next to begin the setup process.
After completing the setup process, you will now have the ability to choose between Windows 7 and Windows 10 Preview whenever you boot your computer.
Do you want to get more tips about dual-boot setups?
We'd love to hear your thoughts in the comments below!